In the new Studio Visit series, Domus aims to profile a selection of young and fresh practices that are — sometimes from behind the scenes — changing the contemporary design scene.

At the height of the most ferocious financial and architectural crisis to have hit Spain in many years, one team of architects has embraced a non-stereotypical, versatile and courageous studio model. They have opened a new mixed work space, with a business model based on a direct relationship with companies in the sector, and a team that works collectively, carrying out new projects that do not only focus on construction. Swimming against the conservative tide of generalised austerity in Catalonia, this team thinks on a large scale, and its efforts are paying off.

The four members of the Maio team greet me in the large, elegant and beautiful space that they have recently opened in the Gràcia neighbourhood of Barcelona. It is divided into two sections. One of these, the working area, is dominated by its single central desk, which is 12,5 metres long, without any divisions or boundaries. This desk is shared by graphic designers, architects, data visualisation experts, video artists and anyone who the team can share experiences and collaborate with. "The people who come to work at our desk do so because we have a certain affinity. We are interested in them and they are interested in us", said Anna Puigjaner, one of the members of Maio, during my visit in mid-August.

The other area is a ground level room, scheduled to open in September, in which the various members of the space will commission architecture, art and design exhibitions, as well as laying on talks, discussions and other events. The idea is for this space to function as a meeting place, a venue for debate and contact, a place where people can chat over a beer.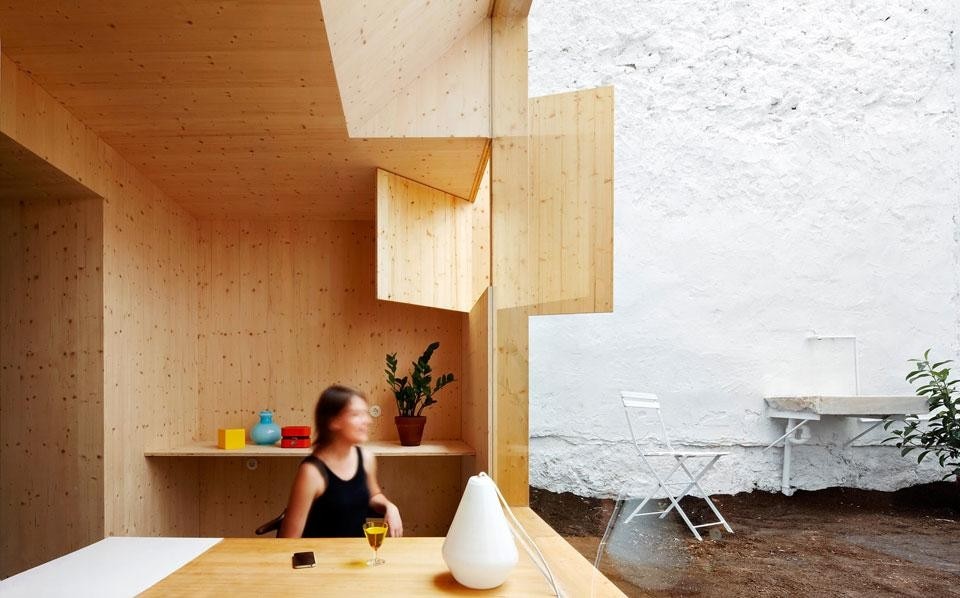 The space serves a public recreational function that was lacking in Barcelona, a city made somewhat listless by the explosion of architectural activity in Madrid a few years ago, and the overwhelming economic crisis devastating the country, which has re-channelled any creative discussion to the word "austerity". Guillermo López has clear thoughts on this subject: "I am against austerity. Austerity, above all, is a state of mind, and so it does not interest me. You have to think on a large scale and use the resources at hand to create things, be they good or bad. Having to pre-suppose that something has to be austere is like having to think at the outset that it has to be ugly or beautiful."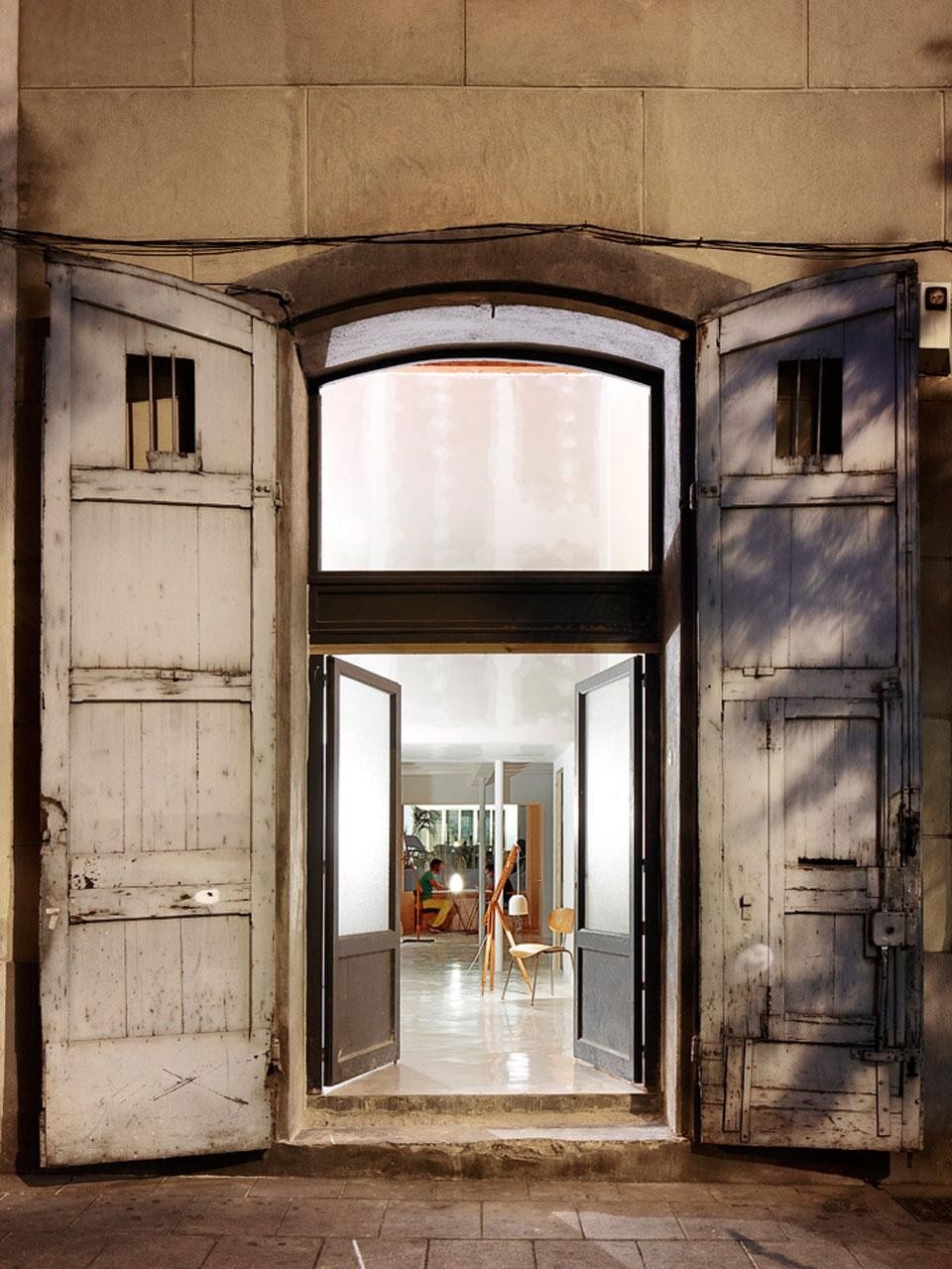 The Maio team is composed of Maria Charneco, Alfredo Lérida, Guillermo López and Anna Puigjaner. Like so many other architects of their generation, they started out with small urban projects in Temps de Flors, a nine-day flower festival held each year in Girona featuring temporary installations to celebrate the arrival of spring. However, they really started to crystallize their interests and procedures after being commissioned to design an exhibition for the College of Architects. Their response to the idea of holding the exhibition in one of the College's rooms was to suggest taking it out onto the streets so that everyone, not just architects, could see it. They put up large images of the winners of the Girona region Twelfth Architecture Awards in the plaza outside the Cathedral. Given the limited budget, they set out to seek sponsorship from various construction companies to help make their idea a reality — making them not just designers but also project production managers.
Their long desk is shared by graphic designers, architects, data visualisation experts, video artists and anyone who the team can share experiences and collaborate with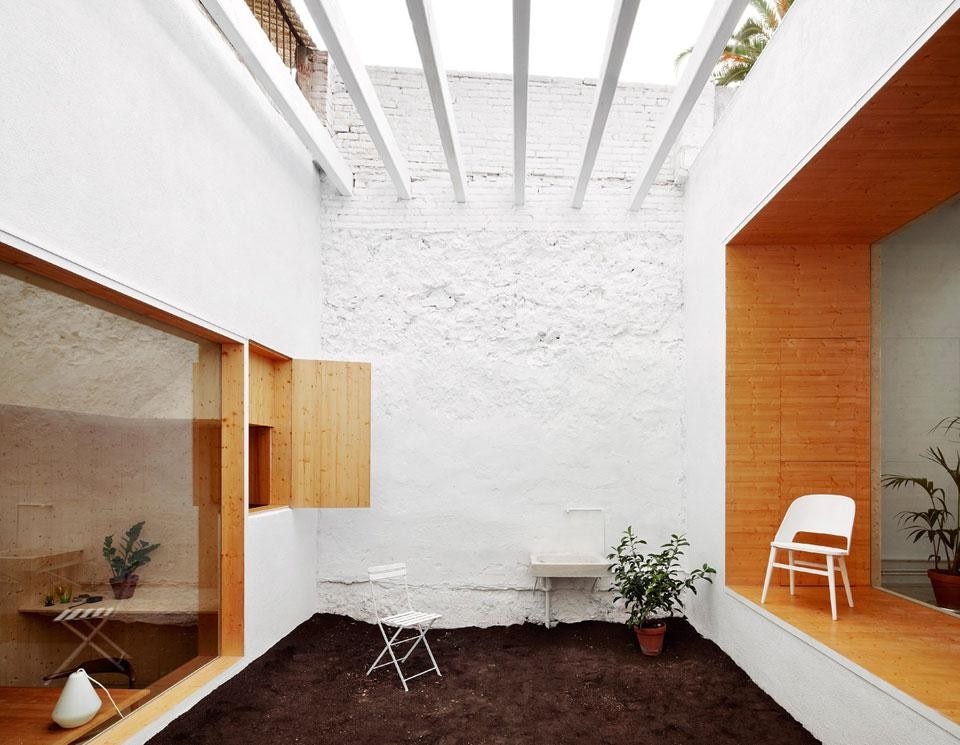 Maio's dual efforts to make use of the public space and seek financing from private companies resulted in a series of research projects on the experimental use of glass with the Fundació Centre del Vidre de Barcelona [Barcelona Glass Centre Foundation]. This collaboration gave rise to Floating, a floating stand for Construmat 2011. Floating is a light, spiky structure made from glass tubes used by the chemical industry. It is suspended by helium balloons, giving the structure a look reminiscent of a cross between Buckminster Fuller and Archigram, which can be transported to any place where shade is required.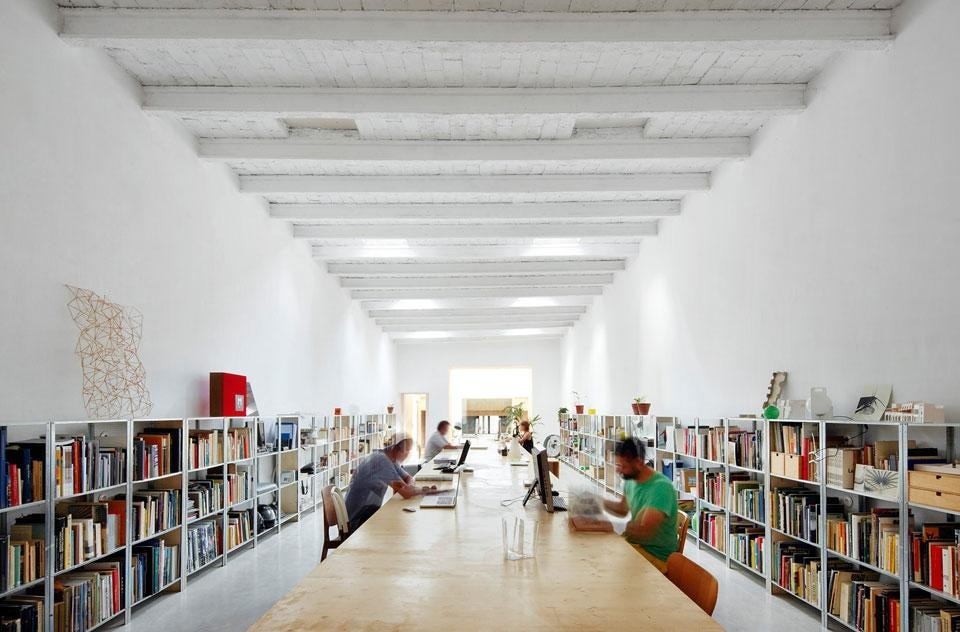 One of the most interesting aspects of Maio is that it does not account for the entire spectrum of its members' professional lives. Each of them is individually involved in some kind of non-construction based architectural activity: Guillermo is on the editorial team of the Quaderns magazine, Anna — who also works for Quaderns — is fulfilling her academic career as a project professor at the ETSAV School of Architecture, having actively participated in the Habitar research group. Maria is currently advising on content from her doctoral thesis for a documentary about Josep Lluís Sert, directed by Pablo Bujosa Rodríguez, which is due for release in March 2013. All of them use Maio as a filter-space in which to combine research, architectural theory and carry out unconventional projects.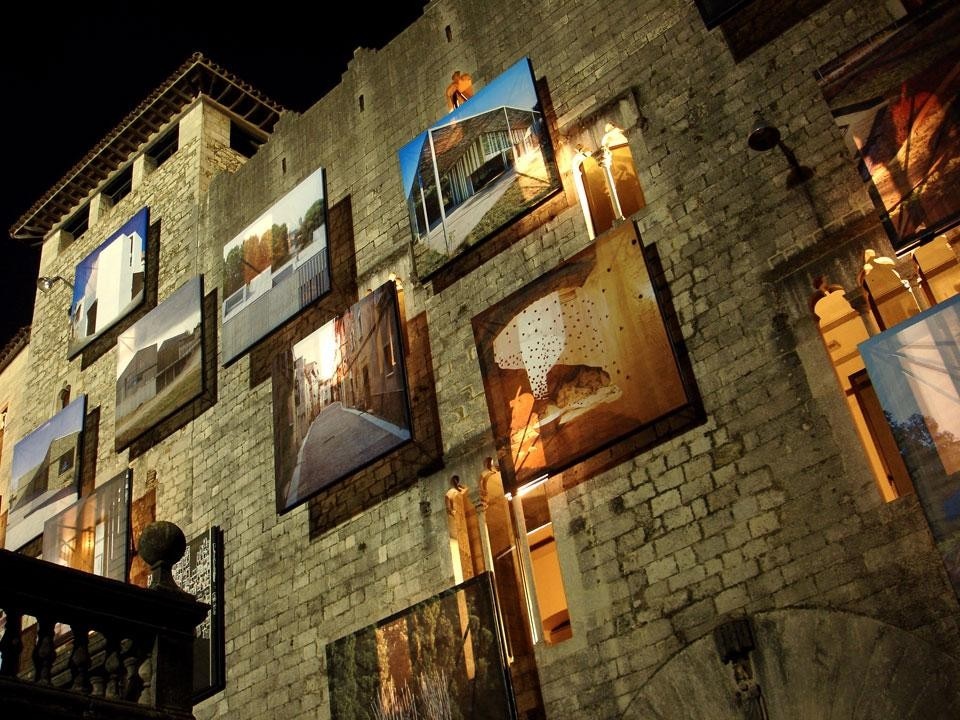 To cap it all, they have just received the first ex aequo award in the Les Portes de Collserola [The gates of Collserola] contest, held by the City Council of Barcelona to promote urban restructuring in the city at the edge of Collserola Natural Park. Maio's proposal for Gate 3 – Sarrià is called Carrer Parc [Park Street], and once again focuses on the importance of public spaces as a backbone for articulating urban growth, seeing the streets as part of the park, which in turn is in contact with the city. Carlos Mínguez Carrasco (@cmc)