Sipping lemonade on the terrace outside David Kohn Architect's newly-opened White Building in Hackney Wick, it's more than a little disconcerting to be faced with a view of a group of soldiers in full fatigues just on the other side of the Lea River. Welcome to life in London during the Olympics.

In a team that included Michael Pawlyn of Exploration Architecture and Liza Fior of muf architecture/art, David Kohn Architects were commissioned to revamp this two-story former candy factory on the other side of the river from the Olympic Park following a competition organised by Design for London. Funded by the London Legacy Development Corporation (LLDC) as part of its attempt to stitch Olympic-fringe neighbourhoods into the Park once the Games are gone, the brief called for a new cultural beacon which would serve the existing Wick community and provide a public face for visitors; a sort of unofficial tourist information office for the artists of Hackney Wick.

Unsurprisingly, given the building's moniker, most of the external and internal spaces are painted white. A dark red runs through the building, uniting various spaces: door frames, doors and the factory's existing steel trusses are all painted the same lush crimson. One of the most enjoyably innovative aspects of the building is the lambswool insulation which hangs from the ceiling in red-string nets, pillowing out from between the steel trusses, and hiding an asbestos sheet roof. Such innovation was partly the result of a limited budget as, surely, was the decision to retain the existing building rather than demolish it to make way for something new. With only 635 thousand euros to spend, removing the asbestos roof wasn't financially practical; thus the lambswool-filled nets take care of that problem, while also aiding acoustics and adding character to the rather spartan spaces.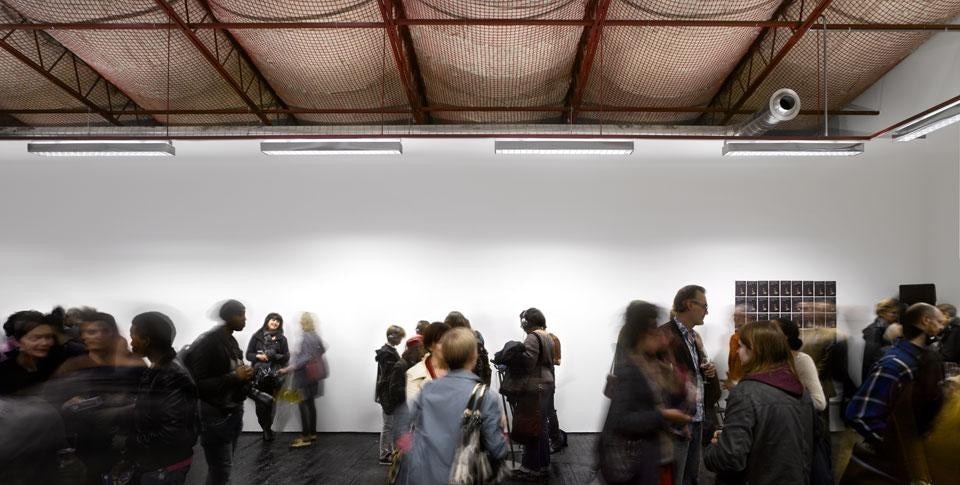 The ground floor — which hosts a new micro-brewery and pizzeria run by popular Wick restauranteurs Tom and Jess Seaton and Neil Hinchley — is as spacious as you'd expect from a former factory, with the high ceilings of an industrial space and blockwork walls incorporating steel-framed windows. The pizzeria opens out on to the riverside and a pleasantly functional space landscaped by muf.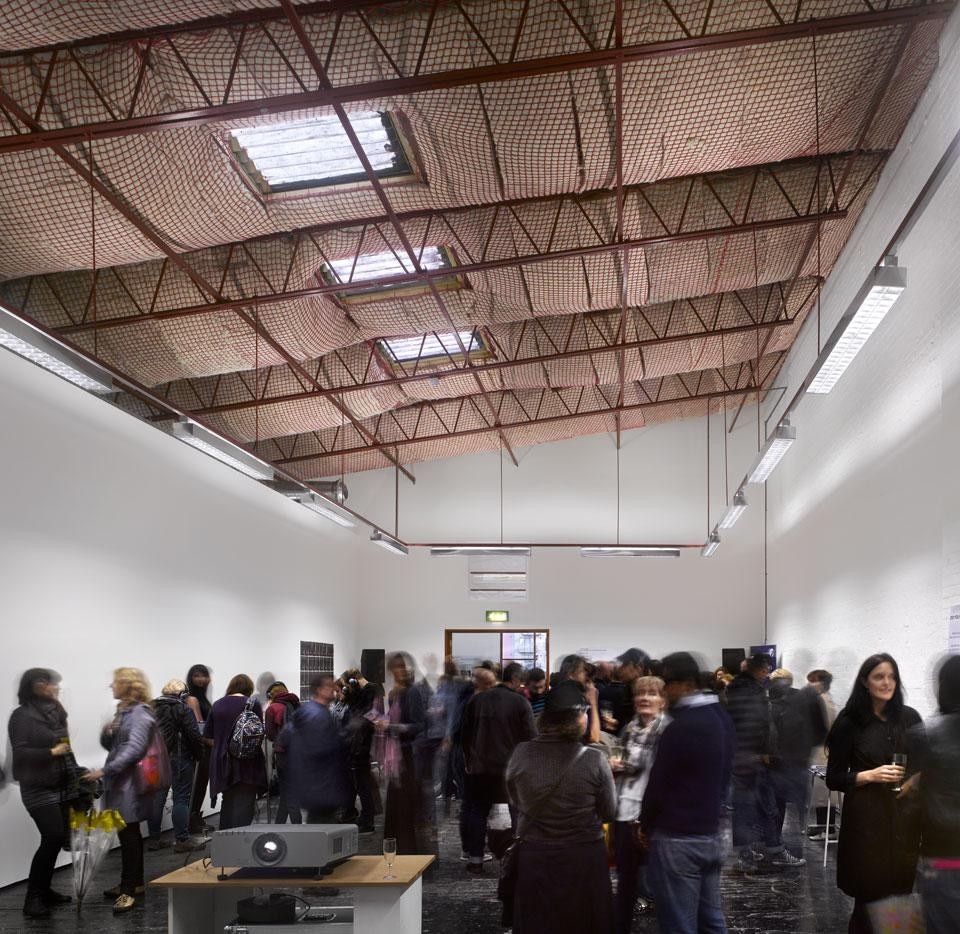 Though its exhibition, event spaces and artists' studios mean that the building is ostensibly a space for art and artists, it's clear that an unofficial part of the brief must have been to encourage a layout which would make the building appeal as a hire venue during the Olympics. There are now five new entrances which lead into the volume, and a seemingly endless configuration of rooms which all hint that this space is for commercial as much as it is for communal arts use.
It's clear that an unofficial part of the brief must have been to encourage a layout which would make the building appeal as a hire venue during the Olympics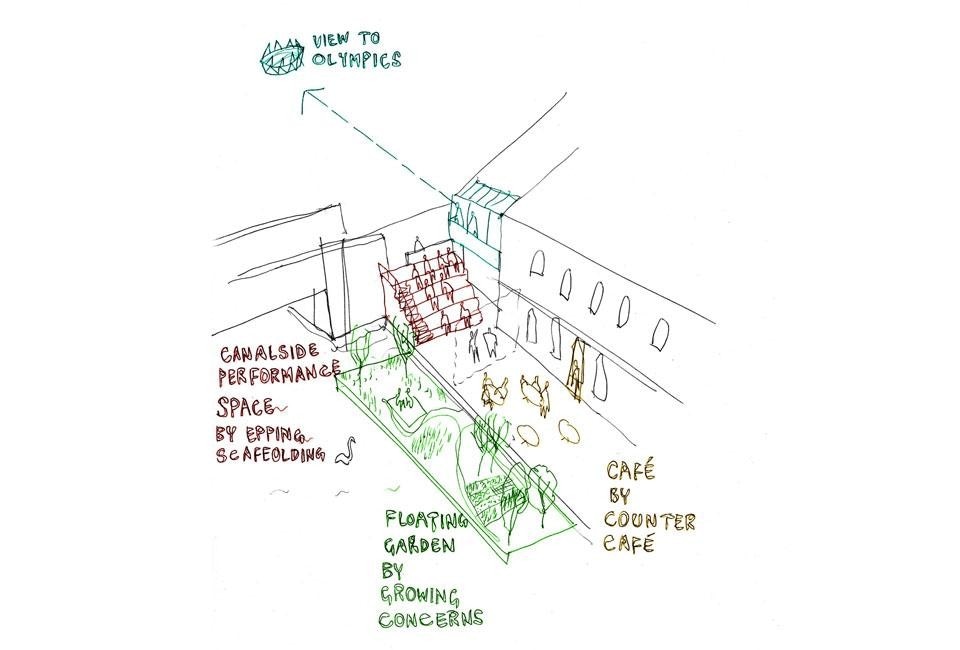 I used to live in Hackney Wick and, though in many ways the area has changed drastically, in others it hasn't changed as much as it possibly could have, or indeed potentially will. A little over a year ago the London Thames Gateway Development Corporation (LTGDC) released their plans for a new Hackney Wick "Hub", which included new flats, shops and "tech" offices, but no new affordable housing. Given that the LTGDC is being wound-up this autumn with responsibility for its projects transferring to the LLDC, who can say what will yet happen here. Many of the recent changes are things visitors can't see: landlords hiking up rents by 25%, forcing a lot of Hackneyites out of their studios and their apartments.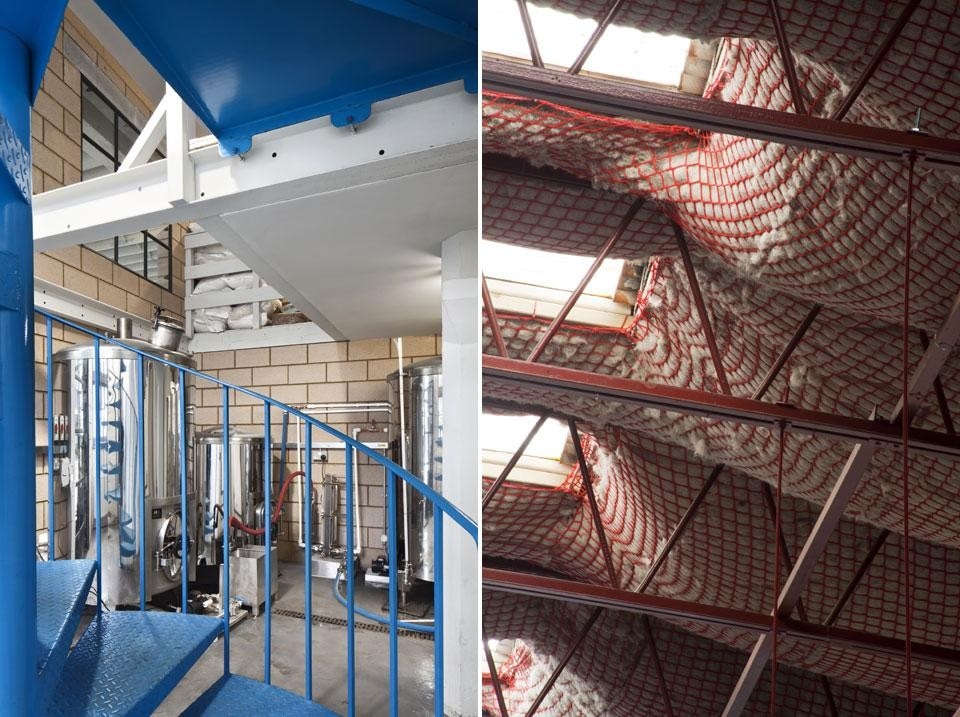 Despite the fact that Space Studios, a charity who provide affordable studio space for artists and who have a ten-year lease on the White Building, have a good track record when it comes to supporting artists, something just doesn't feel quite right about the role that is being claimed for the White Building as champion of the arts in Hackney Wick. At least at the press preview, the reality being promulgated spoke more of an annex hire-venue for the Olympic Games and an after-school centre for children. Even the artist residency programme seems primarily targeted at artists not presently practicing in Hackney Wick. The White Building is in many ways a delight, and it certainly has the potential to become something special within the close-knit community, but it's a shame that the LLDC are so anxious to be seen as doing something — anything — good for the area, seemingly missing a genuine opportunity to empower, involve and safeguard Hackney Wick's artistic community. As it currently stands, I'm not sure who this building is actually for. Crystal Bennes (@crystalbennes )