What is a "house"? And what does "feeling at home" mean? Is it a sensation that we feel only when we are in our private space? Can we feel at home even when we participate in networks based on shared interests or in a community, even if it is temporary one? This is the theme of the exhibit entitled Living at the Louisiana Museum of Copenhagen. Curated by Kjeld Kjeldsen with Mette Marie Kallehauge, Living takes up the entire museum and encompasses a cycle of three large exhibits, that has unfolded over the last five years, united under the title Frontiers of Architecture dedicated to experimental and innovative architecture. The first two exhibits were Cecil Balmond: The Hidden Order, on the relationship between architecture and mathematics, and Green Architecture for the Future regarding sustainable architecture and its closeness to the logic of nature. Living concludes this trilogy by exploring the encounter between architecture, anthropology and the social sciences.

It is organized around three major topics: Dream, Cell Network, and Homeland—that find their expressions in architectural projects and artistic installations. These are integrated with three specific case stories that explore in greater depth morphological aspects and social/political contexts of reference. The first of the three concerns mass architecture based on the large housing blocks in Russia built from Stalin's time until today: a residential building type that later spread through the entire world.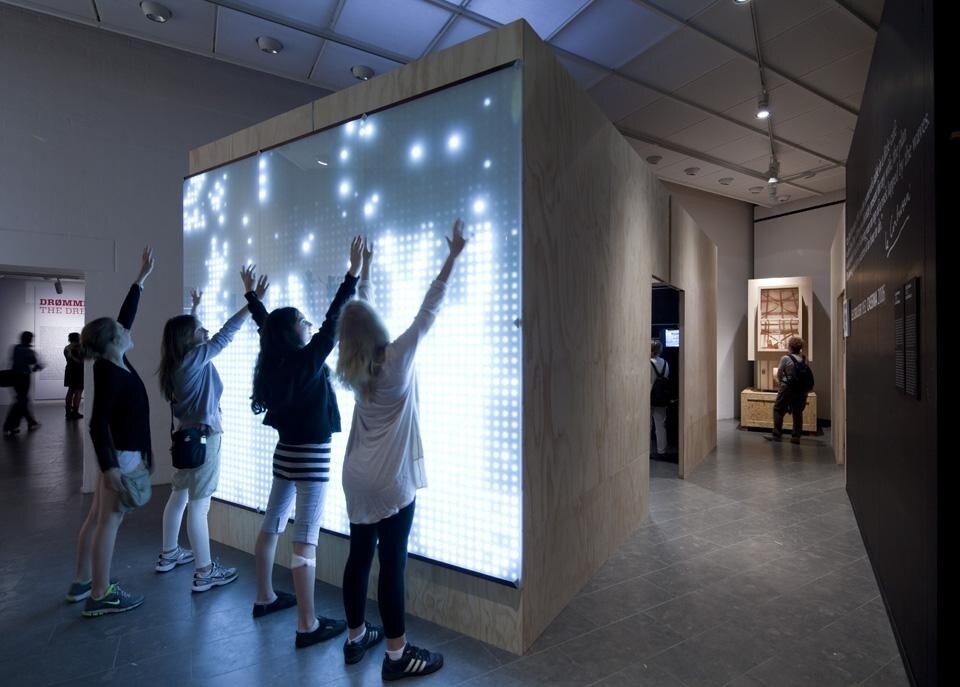 The second focuses on the Rom population and in particular on the encounter between Rom dwelling tradition and that of modern society—globalized and strictly regulated—which surrounds them on all sides. It is difficult to say that there is such a thing as Rom architecture but there is certainly a Rom aesthetic, and the homes that the Rom population builds have strong symbolic value as vehicles of identity, playing a very important role within their narrative about themselves.

The third case story concerns the story of a digital laboratory and of an institution that grows in an organic way, functioning as a place for alternative practices within a residential area, as a cultural center, school, studio and gallery. The project originated in Delhi in India but could become a model for social integration in other areas undergoing urban development.
Far from suggesting that architecture is an isolated formal exercise, Living is based on the premise that housing models reflect the way we live as individuals and as a society, and that the house and dwelling are not only physical places but mental ones; that they are basic conditions for survival but also first reference points for individual and social identity; that architecture concerns, therefore, the way in which we relate to each other as people and in which we, as individuals, belong to different social systems, including virtual ones.

The exhibition refers continuously to the dichotomy between the words house and home, which refers to the real or symbolic place in which everyone feels that they are in their own environment. House, then, includes the concept of home and that of dwelling, the relationship that each of us has with the place that we come from and the place in which we live. The show unfolds with unusual breadth of expression and with a profusion of works and examples, but also with a precision in its layout that allows viewers to understand the depth and the care taken with the research.
If 'being at home' is not a place but a tie and a state of being, when and how are we 'at home'? How does the house reflect our identity?
The exhibit starts with a section on the dream, meant as an expression of basic human needs. The architects in this section tend to begin their thinking with primary or archetypal form to grow and interweave more complex concepts of living and dwelling. The formulation of variants on the minimum dwelling unit is a sort of laboratory for new ways of conceiving and constructing the world. Thus Living opens with a large installation by Arne Quinze conceived specifically for the Louisiana park. The large wood scaffolding evokes a stilt-house, the hut that every child wants to build, but also armature, a structure that encloses. Quinze thus refers to spontaneous architecture, to the idea that each of us tends to construct limits within which we can take refuge and protect ourselves.
The exhibit inside the museum begins with a piece by Alexander Brodsky, Settlement, which is at the same time a kind of hand-organ, an architectural model of a megalopolis and a child's game. Settlement is a city that peacefully sits on the bottom of a large aquarium; as though immersed in nocturnal darkness. Turning a handle, its large buildings/dormitories are enveloped in a snowstorm accompanied by the Beatles song Your Mother Should Know. Evoking the pathos of modern existence within the vastness of the cosmos, the piece expresses a magic and sentimental vision of the city: even in large buildings created by mass architecture, you can live and you can dwell and there is warmth and soul. The next piece, entitled Jukebox of People Trying to Change the World by Ruth Evans, is a working jukebox with 1700 protest songs by minorities striving for justice and idealistic movements that had that changed the world.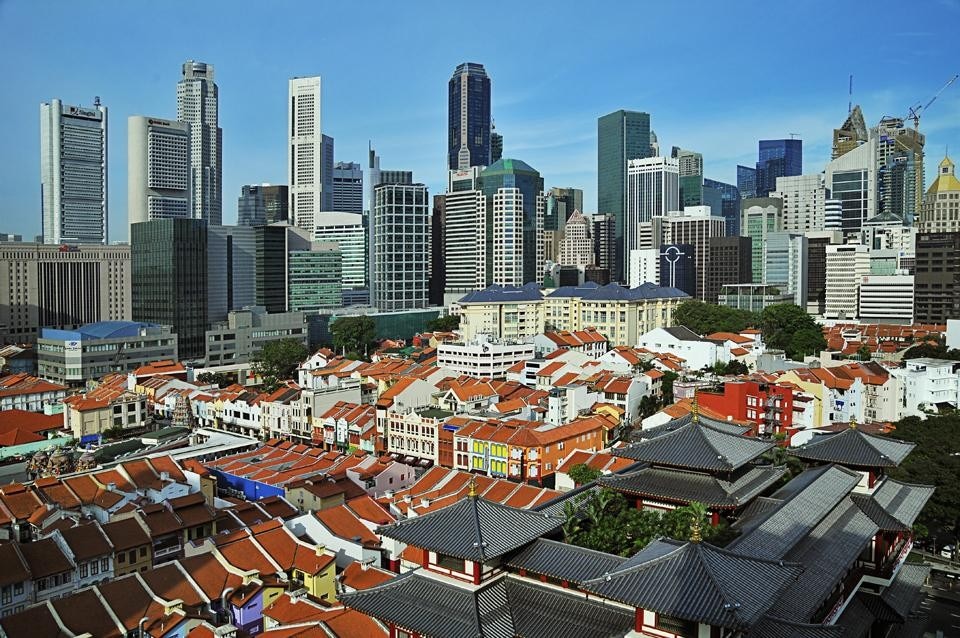 The dimension of the mythical Burning Man festival is both epic and dreamlike. Every year 50,000 people meet to experiment their own visions and to experience them collectively in the Nevada desert. Nothing can be considered too eccentric on this occasion and the most imaginative buildings become real, even if they are only temporary. If ideas start with dreams and the dream of simplicity is the laboratory from which to start to build new ways of living and dwelling in the world, the minimum unit was the Cabanon myth by Le Corbusier which opens the second section of the exhibition just as it is today for Sou Fujimoto who represents the heart of the section.
Dedicated to Cell Network, this part of the show looks at architecture in terms of singularity and collectivity and concerns the way we relate to each other, and how as individuals we become part of different social subsystems, including the virtual. Each model of the house reflects the way in which we choose to live as individuals as well as society.

For the central figure in this section, Sou Fujimoto, architecture is the creation of places to live where people can meet and different relationships can unfold. The home is a potential; it can function as pleasure, as space, as an activator of networks. It must be multifunctional to respond to basic needs and to be able to allow those who inhabit it to do exactly as they please.

Interested in the single cell, in the space between cells and in the relations between the parts, Fujimoto makes no distinction between landscape and topography, between inside and outside. For Fujimoto, architecture concerns the way in which interior and exterior are connected. For the Louisiana museum, Fujimoto created Final Wooden House with "livable" dimensions. It is a true investigation into the nature of architecture when architecture is above all a refuge for a person with a body in continuous movement, a body that generates the space around it. Fujimoto also shows a large series of models created by going back to the primary architectural forms of the nest and the cave, recovering human proportions and elementary materials. The work consists in three installations, Louisiana Tower, Louisiana Cloud and Louisiana Glass Forest.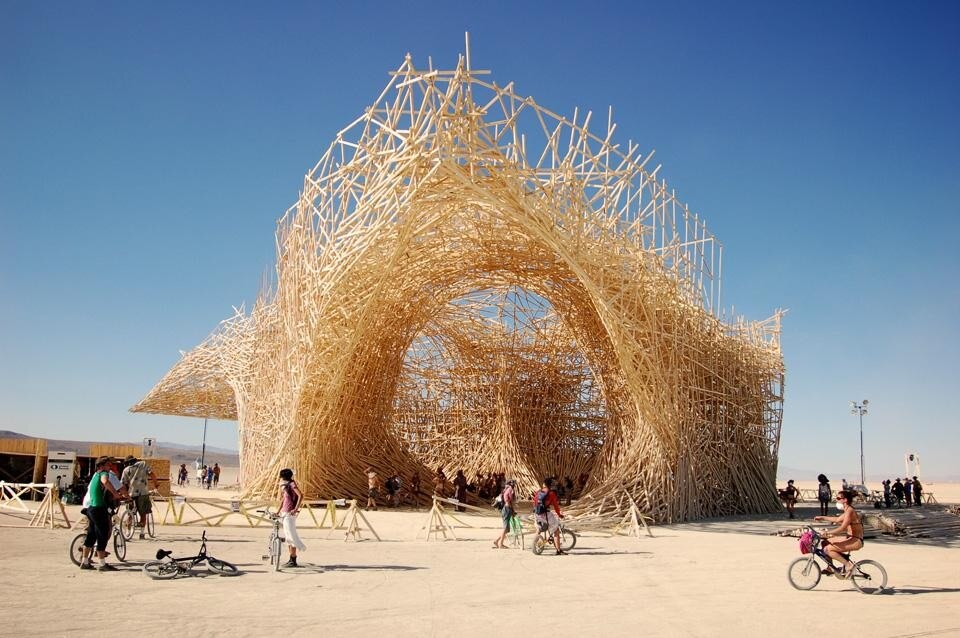 It is in the third section, Homeland, that the anthropological vision underlying the entire exhibition becomes more evident and the polarization between house and home becomes more rigorous.

Homeland explores the way in which we create a sense of home. The sensation of being at home means much more than the physical structure in which we live. It is tied to daily habits, to how things are and how we want them. It is given substance by the practices and rituals that forge the ties between the individual and the house and which, by marking the course of time, mentally structures the day, the month, the year. It is in this way that the body familiarizes itself with space, becoming one with it, that space become place and that houses, from objective and anonymous places, become personal, unique and exceptional places.
If "being at home" is not a place but a tie and a state of being, when and how are we "at home"? How does the house reflect our identity? How do we create the sensation of "home" through daily practices but also through traditions and particular kinds of architecture? How do we take our own homeland with us when we move or when we emigrate? Facing the question of living today means talking about globalization. In a society characterized by cultural diversity, the demand for variety in architecture grows exponentially. For architects, this means putting into play ways of working that call not only for design strength but also for knowledge of different traditions. There is not one style for all. Thus, the exhibit refers to individual lifestyles but also touches on the theme of the architecture of fusion that can contribute to making different segments of the population feel at home in our society. Teddy Cruz from Mexico, Alejandro Aravena from Chile, Rintala Eggertsson Architects who analyze the Nordic idiom using four elements, earth fire, water, air are some of the those involved. But there are also numerous artists such as Kimsooja, ToroLab, Larissa Sansour, Ai Weiwei, Cao Fei, Rahmat Othman, and Marijetica Potrc, who brings a model, identified in Prishtina, of a spontaneous and informal architecture assembled with found materials which summarizes the exhibition theme with the motto "My home is my castle."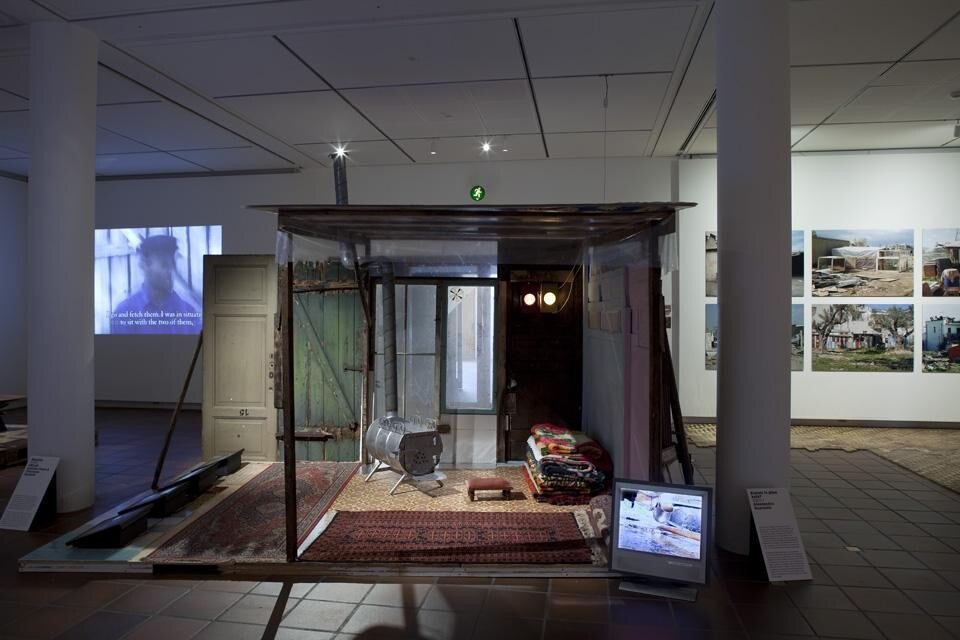 Frontiers of Architecture III-IV: Living
Louisiana Museum
Through October 2, 2011

Participating architects
De Vylder Vinck Taillieu, Belgium; Dorte Mandrup Architects, Denmark; Mats Thomassen, Denmark; Søren Blicher, Denmark; R&Sie(n) Architects, France; MVRDV Architects, Holland; WAM Architects – Molenar & Van Winden, Holland; Atelier Bow-Wow, Japan; MAD Architects, China; the architect and artist Alexander Brodsky, Moscow; Estudio Teddy Cruz, USA; Herzog & de Meuron Architecten, Swit¬zer¬land; Tham & Videgård Architects, Sweden; Adam Kalkin, USA; Liquifer System Group, Austria.

Participating artists
Katja Bjørn Jacobsen, Denmark; Peter Funch, Denmark; Pierre Huyghe, France; Aurore Valade, France; Robert Milin, France; Erik Klein Wolterink, Holland; Solmaz Shahbazi, Iran; Ai Weiwei, China; Cao Fei, China; Zhang Huan, China; Wang Quinsong, China; ToroLab, Mexico; Larissa Sansour, Palestine/Denmark; Marjetica Potrc, Slovenia; Jordi Colomer, Spain; Ruth Ewan, UK; Martin Parr, UK; Love Enquist, Sweden; Kimsooja, South Korea; Bastienne Schmidt, Germany; Thomas Schütte, Germany; Gregory Crewdson, USA.