What do scale-ups that started with a simple idea and are now valued billions like Airbnb, Uber and Monzo have in common? A winning market-product fit, for sure, but more importantly humble, simple, yet effective, design.

Design is becoming increasingly crucial to the success of companies, and recent research by McKinsey shows that companies that embrace a design-focused vision achieve the best financial results. The industry itself is living an economic renaissance too. The European Union estimates that over 30 million people work within design-intensive jobs across the continent, representing 16% of EU GDP. In the UK, the Design Council records the contribution from design to the country's economy at £85.2 billion, equivalent to almost 75% of financial services' contribution.
 
It seems like the old myth that creativity does not make money is starting to crumble. And the best and most recent example would be the acquisition of collaborative design platform Figma by software giant Adobe. Price tag? $20 billion.
The power of collaboration
Started in 2012, Figma was basically set out to become a browser-based design platform for teams to work together. Today, $400 million in revenue and an acquisition later, it boasts names like Microsoft and The New York Times among its clients.

"It's been really wild to see the acceptance rate, seems like we are bringing a lot of these teams together," tells us Nikolas Klein, Product Designer at Figma since 2018. "When I first came into design, working together in jam sessions often meant that someone was presenting in front of a screen, pointing at things and reviewing them. That is a good start for collaboration, but there was always something missing, as not a lot of people could really point their finger at the same file, and that's what Figma has changed significantly."

In Klein's opinion, when talking about design and collaboration, the key aspect is making everyone heard and let take part in the overall problem-solving process. "This way, even people who are less extroverted have a much easier time contributing their ideas," he added. "It's been really interesting for me to see the way we approach the building of our tool, bringing teams together and creating the space in which they can build on top of each other's idea."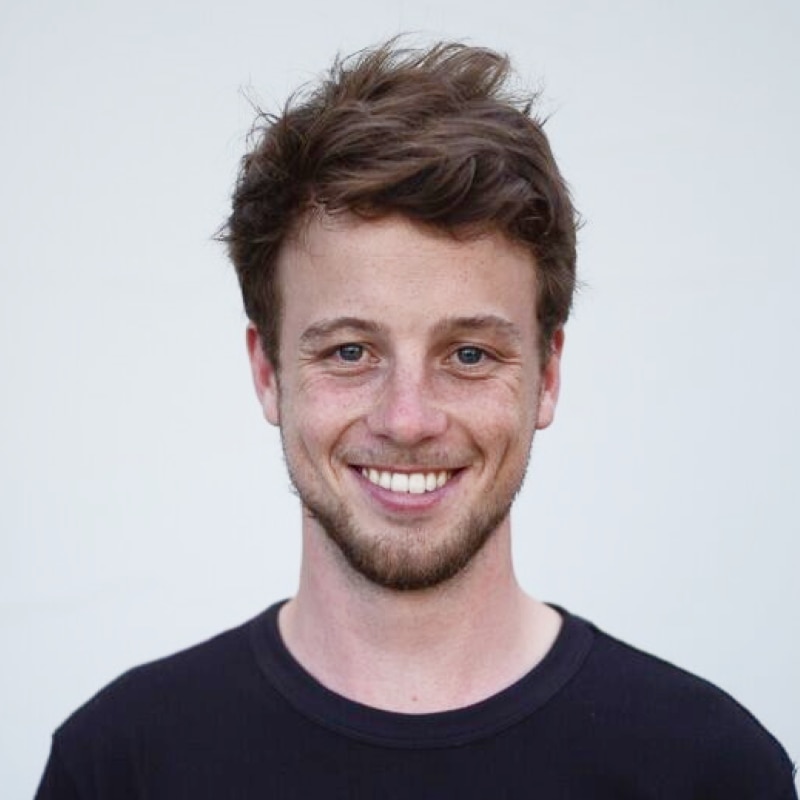 People will want to work in a more collaborative way, expecting their workplaces to adopt these ways of working too
However, all of this requires a culture of trust and inclusion within the company, accepting to "openly failing together." And that's what Figma wanted to allow: a platform where teams of any size and shape could explore hundreds of wrong ideas, Klein explains, because by its core nature, "exploring ideas is failing over and over again."

But, the question comes natural, does collaboration truly make better products? The company undoubtedly believes so and conducted in-depth research to find out which collaborative behaviours can strenghten creativity. A recent Figma report on the subject determined that teams that focus on collaboration can achieve up to 25% higher work performance.

"When we say 'collaborating' what we actually mean is we're performing a variety of synchronous and asynchronous acts that are in tension and harmony with each other," states the report. "We wanted to better understand what it takes for people and teams to collaborate well – to identify gaps and empower people to improve their experience – so we did some research."

Another reason why the shift to a more collaborative workflow is so sticky is that people have a positive emotional reaction to it, the Product Designer explained. "We believe it actually makes them feel better and more connected; for example we've seen teams dress up as Halloween cursors! This means that people will want to work in a more collaborative way, expecting their workplaces to adopt these ways of working too."
Design thinking for success
Findings like these serve as a constant reminder of ways in which strong design can both disrupt and sustain commercial success, in physical as well as digital services.

For a start-up to get a good design partner is a game changer. Beyond being its actual first customer, is also the first user to use its product or technology and respond to how well it works. With the feedback a startup gets from its design partner, it can understand which improvements are needed, and whether it solves the problem or the pain point it is designed to solve.

"Often time, design has been seen, especially in traditional industries, as something that can be slap on top in the end to make the product look and feel good, to polish it up," comments Klein. "I think that the change that really has to happen is looking at design as a business solution, which means that it has to be integrated throughout the entire process."

Introducing strategic conversation around design at the very early stages of product development offers a faster way to fully understand what is the issue that needs to be solved, who for and how. "In the end, design is just a way of considering problem solving, right?"

The company sees this shift towards tools for collaborative creativity as a larger trend in the entire landscape of creation software. "There are many 'Figma for X' tools out there effectively building tools for collaborative creativity for many other industries. The core principles of seeing other people's presence through multiple cursors and being able to edit a file at the same time are coherent throughout and already common in tools like Google Docs, Notion or Spline," Klein concluded. "We believe that we are just at the start of a huge shift towards truly collaborative computing."