Usually, exhibitions are produced for galleries: unpublished collections, created for an event, are presented in the cold and prestigious spaces of the design gallery. But this time has been different:  Branzi's recent works have been exhibited in the Milanese Pianca's showroom. These are not standardised works, but materials born of different intuitions, experimentations and inspirations. And it is precisely among the Pianca's furnishings that the Archetipi collection created for the Antonia Jannone gallery coexists alongside Giovanni Scacchi's Plexiglas and the Portali ceramics, micro-environments with vases and flowers that are part of another series yet. The rhythm of the exhibition is marked by the insistent presence of Buratti and Pinocchio. This complexity of contradictions does not make the works collide with each other but expresses a sudden, luminous energy that nourishes and gives vitality.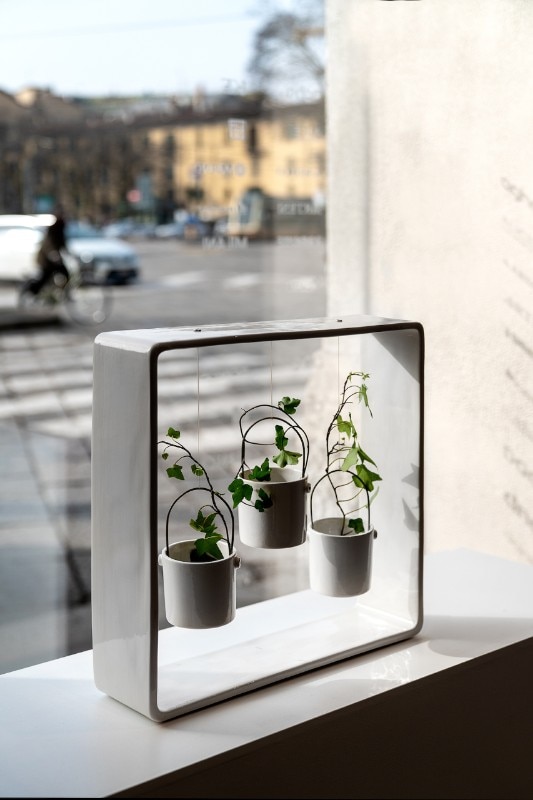 The unusual space of the showroom seems to have opened up unexpected opportunities. What reflection did the space have on the exhibition?
It is as a catalyst finding a location in this place. The works perfectly coexist in this context and a new expressive condition has been created: a contamination among different logics. The opportunity was to put together drawings and projects that were born recently, largely during the isolation due to the Coronavirus, which led to an interesting creative condition. I found it an unpredictable exhibition that fits the moment we are going through as well.
In this exhibition the idea of an unpredictable, unplanned, unfinished project prevails. Like art: it is of no use, but it becomes indispensable.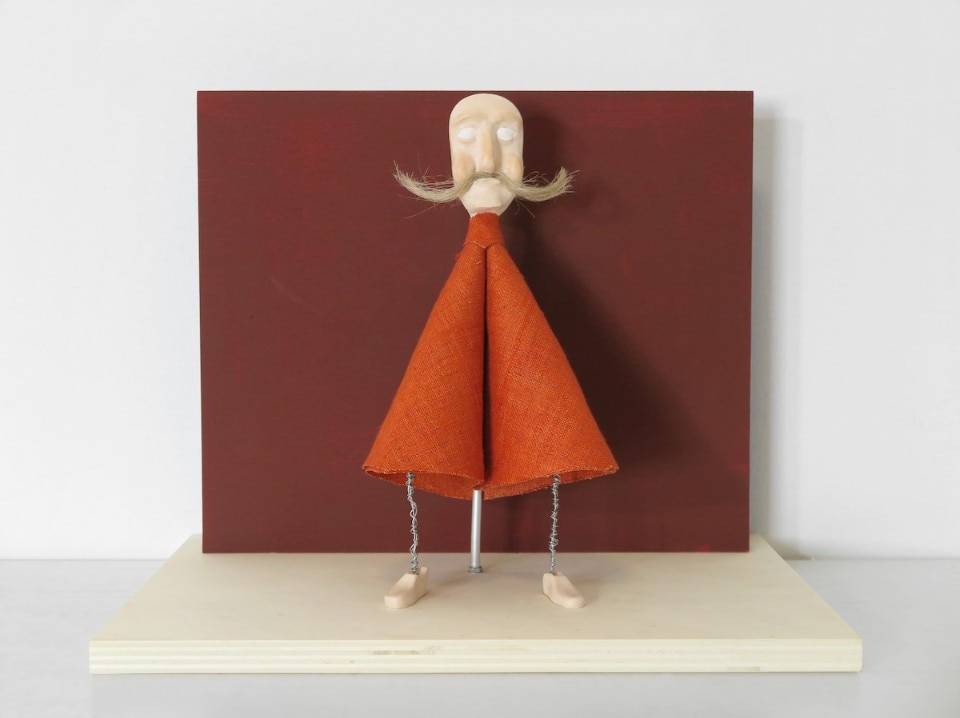 Let's talk about the title of the exhibition: what does the idea of "The new room" represent?
I feel like we are gradually ending this period of isolation and this reminds me of that condition when you are a child and you may have had a bronchitis or a flu, but then you look out the window and see the world again, which is completely renewed. I remember that Giorgio De Chirico, talking about the birth of the Metaphysical movement, spoke about this very condition: when, after a convalescence, you have a new ability to see things, to be surprised and discover them as if for the first time. This is a belief that I think should be represented in this exhibition, which is a different one: a new room. "The new room" means not a space designed in a complicated way but a domestic environment that changes in meaning and is invaded by many other creative messages. The presence of puppets, of the Pinocchios, these things that seem to belong to childhood, are a creative form that I am very interested in at the moment. It is a design that is a bit of a surprise to me too. It is not design that tries to solve things, rather design that opens up new questions. It does not give answers but opens up new, non-functional spaces.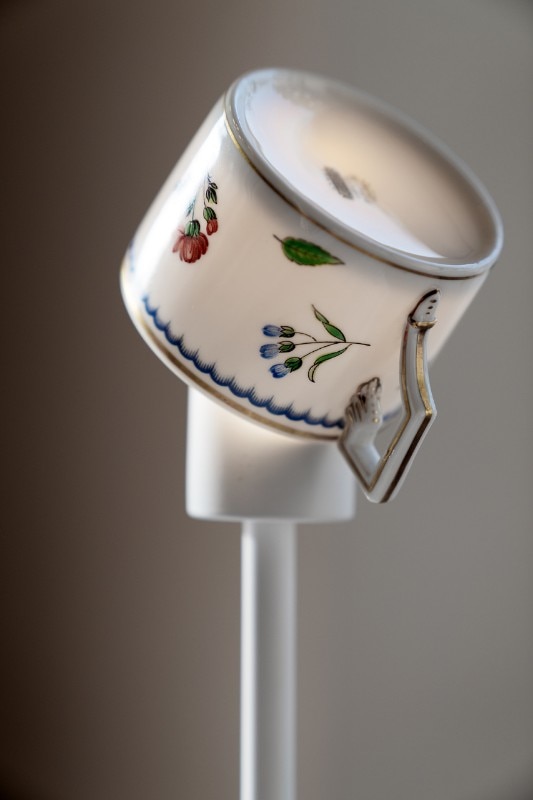 What do you mean?
What are puppets? To me, they look like surprising objects that have no precise function. What is the purpose of the puppet? Apparently, it is useless. And these useless things belong to poetry, literature and invention. They are like occasions in a story, which interests me a lot because often stories are premeditated, whereas in the project there must be an unexpected surprise too. Many times, my work surprises me. Anyone who produces music, art or literature starts the work without knowing where this is going and then, at the end, concludes with a surprise. So, these toys are always elegant, non-elegant or literary surprises. I do not care to know exactly what to do: I do it and then I am surprised that I did it.
So, it is an independent creative process, not a need to realise a form that conveys a concept.
I have also done many industrial projects, but in this exhibition the idea of an unpredictable, unplanned, unfinished project prevails. Like art: it is of no use, but it becomes indispensable. It is a typical mode of design that does not solve problems but opens them up.
There is also mass production, which has its own great nobility, but then there is the need to create exceptions, diversities, contaminations.
What happens from the user's point of view?
In culture, there is no precise correspondence to needs: one writes a novel because wants to. It is never a rational or precise process, where everything works to solve questions. It does the opposite: it opens up questions. You give an unexpected gift to someone who was not expecting it because maybe he likes the object, he understands it, he looks at a Pinocchio and thinks of his own childhood, or he thinks it is useless – but this happens even with rational projects, where everything fits together. But then there is the surprise, the accident, the unexpected. And this is fundamental.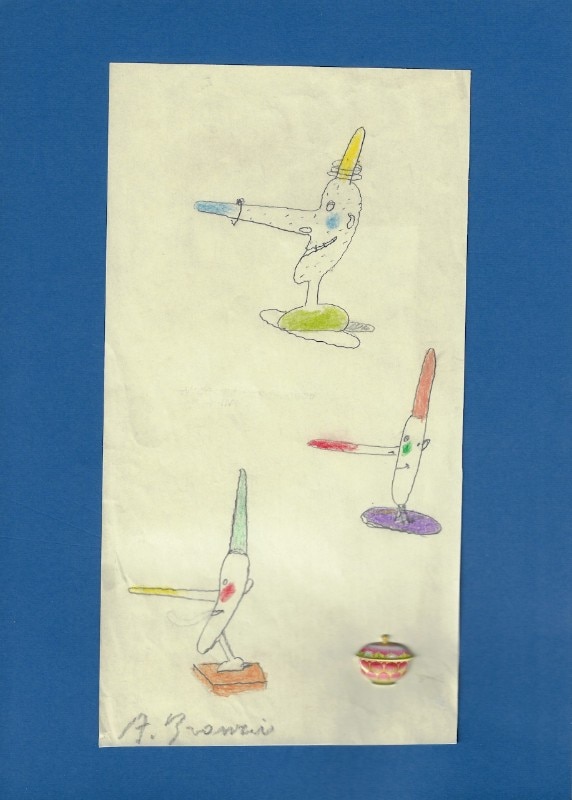 How do the works on show weave a dialogue with everyday life?
They weave it in the sense that they are surprises, unexpected presences and, in some way, it is a continuous present, there is no comparison with the past or the future. In my work there is always the search for a continuous present that holds the surprise and creates a cognitive energy, in certain lucky cases. And this is an important fact in the project. In architecture and design, too much has been done in response to a clear, explicit and predictable demand to get things right. In life, however, it is also important to set them against each other, to create an energy that is not predictable, an energy of different languages, of different materials. So, they are not mass-produced. There is also mass production, which has its own great nobility, but then there is the need to create exceptions, diversities, contaminations. This is part of the human scenario and therefore part of nature.
Who:

Andrea Branzi

What:

La nuova stanza

Where:

Pianca & Partners

Address:

via di Porta Tenaglia 7N3, Milan

When:

fino al 2 aprile 2021