Martì Guixè is undoubtedly one of the most fascinating figures on the international design scene, above all because of his ability to bring design into new contexts and scenarios. He explains this talking about his path and his design attitude: "Since the beginning of my career, I have developed projects that are not too specialised". This leads him to define himself as "a generalist designer". Moreover, he adds: "I think this characteristic of my design path is linked to the fact that the basis of my projects is theoretical and therefore theory can be declined through any formal result, or typology". When it comes to inspiration, he continues, "a book that raises questions about contemporaneity" moves him more than "a magazine with photos of furniture and objects", as he defines it. "That is why in many cases the result, even if it is an object or an interior, its shape, finish and materials are not relevant, but what counts is what it means and what it represents". We met him on the occasion of the master class dedicated to cartography in the age of Google Maps, which he conducted and organised by Palomarlabs. 
Cartography represents an analogue world. Do you think that the new generations can make the analogue universe coexist and dialogue with the digital one?     
The exhibition I curated at the Galleria Nazionale in Rome in 2019 entitled "On Flower Power, The Role of the Vase in Arts, Crafts and Design" is precisely based on that. The flower pot is the model of this dialogue, it is a perfect example. The vase represents the constructed, thought and manufactured digital and flowers are empathy. They are the real, the natural, the ephemeral and the fragile. Everything can be balanced or unbalanced, but in the end, it represents the world we are immersed and live in.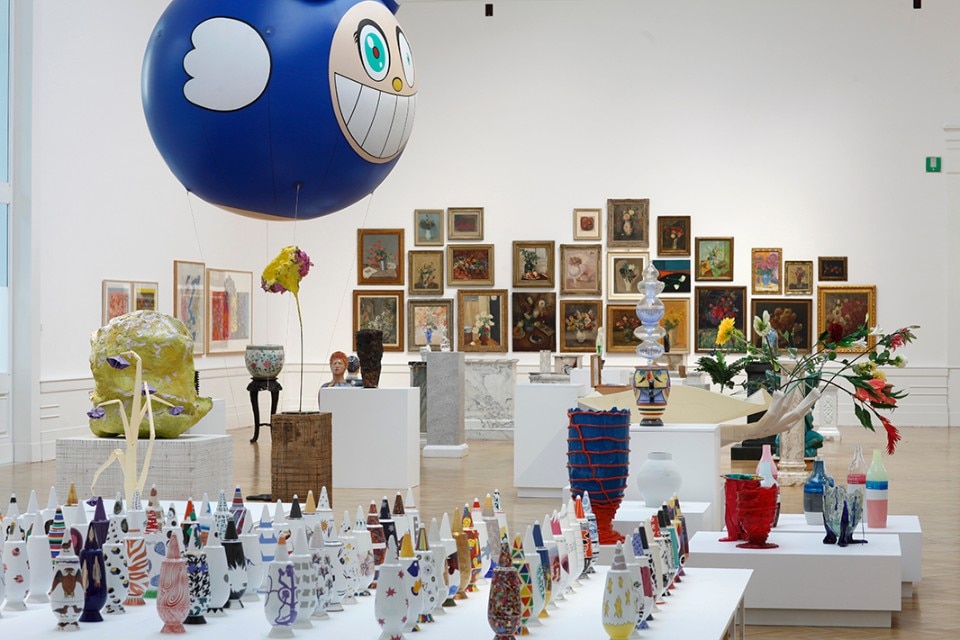 It is always a question of tuning hand and mind, imagination and concrete translation into a project. What opportunities do you see in this continuous relationship between doing and thinking, between design and the world?
I believe that design belongs more to the mind, to the imagination, it is speculation. This is what the design project is all about, while craftsmanship is more about doing, the final product is made up of techniques and knowledge of materials. Personally, I believe in their separation. I do not think that someone who works with his hands can be a designer who elaborates visions, and someone who proposes visions many times will not be able to realise them, even if these visions can have their influence. I think this attitude can change the daily routine or the perception of reality. That is the goal.
Bruce Sterling said that the greenest person on the planet was his grandfather because he was dead, buried and becoming compost.
In your projects, you have always focused on the ethical dimension, raising critical issues about 3D printers, gastronomy and agriculture.
3D printers have a certain value if they are able to shape a democratization of the manufacture of objects, to the fact that these are not made by hand, but designed, digitally drawn and made with a machine. However, this scenario is still very primitive. There are 3D printing technologies that are not very affordable, they are too expensive. As far as gastronomy is concerned, I am still very critical. In this world, the modern movement thinking – overcame in design years ago – has not arrived yet. I do not know what to think, in gastronomy everything is still to be done. Agriculture could be a paradise, there is more awareness of ecology and sustainability, but there are also many traps and tricks. Here I quote Bruce Sterling who, at the Doors of Perception conference in 2000, said that the greenest person on the planet was his grandfather because he was dead, buried and becoming compost.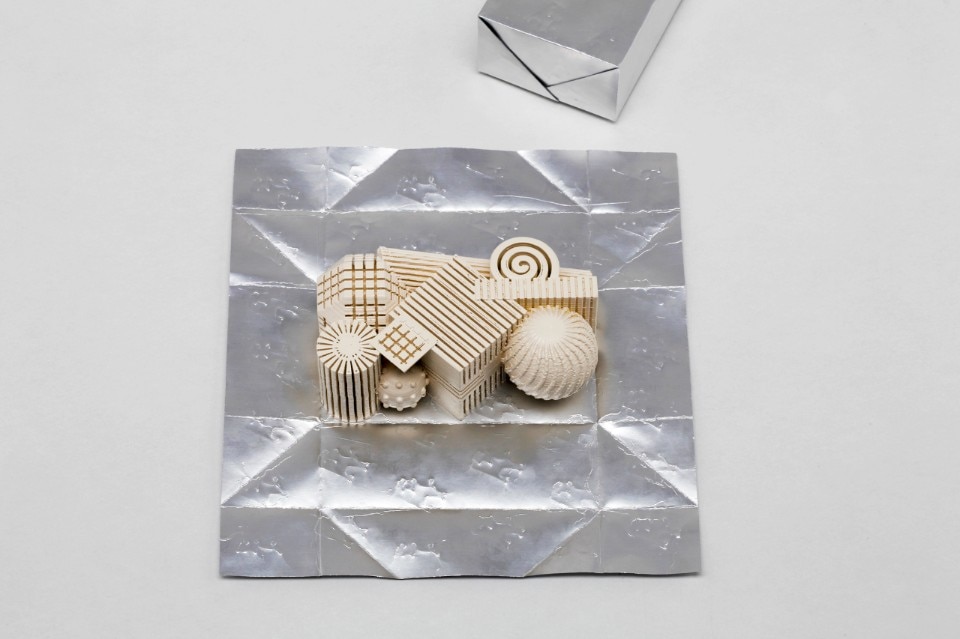 In your opinion, food is a factor of deeply anthropological design innovation. Could you clarify this idea and vision of yours?
In the end, all my work on food is about design and puts design project in contrast to craftsmanship. I do not know how to cook, nor am I interested in learning. The idea is to perceive food as an object: if it is so then I can design it with a design project. Ergonomics, usability, market, production systems, maintenance, packaging, transport, materials, narratives, storytelling, politics (etc.) all the complexity of the project can be linked to the food object. There is no design project realised in gastronomy yet, it is just creative, recreational or acrobatic cooking, but without meaning, just to please the senses. I am speaking in general, as a concept, of course there are exceptions.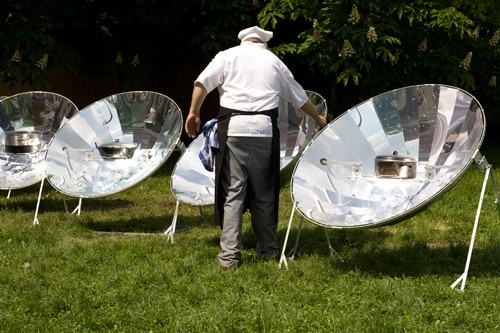 You have always said that design is an act of thinking, not doing. How does it materialise in your research?
There is a moment when the concept is so important that the detail is irrelevant. I think this is fundamental in this new century. Entering a period of disorder, it will be very difficult to control the details, and therefore the idea of defining, controlling and achieving an aesthetic result is obsolete. With the Solar Kitchen Restaurant in Helsinki in 2011, together with Antto Melasniemi, comes a moment when Antto says that the concept of a restaurant is so powerful that it does not matter what the food is like.