Richard Sapper, edited by Jonathan Olivares, Phaidon, London 2016, 240 pp.

In 2010 I was editing a book for which I had asked for a contribution from Richard Sapper - it was a critical essay introducing the exhibition "Industrious design" by Odoardo Fiorvanti at the Triennale. We went to see him at least three times before we plucked up the courage to ask him to do this: Sapper didn't like talking about design, let alone writing about it, so why would he do it for a young person he had only met three times, and what is more for an exhibition held in a museum that had never dedicated even so much as a room of retrospective. I was very pessimistic. However we managed to extract from him a promise to do it: "come back in two weeks".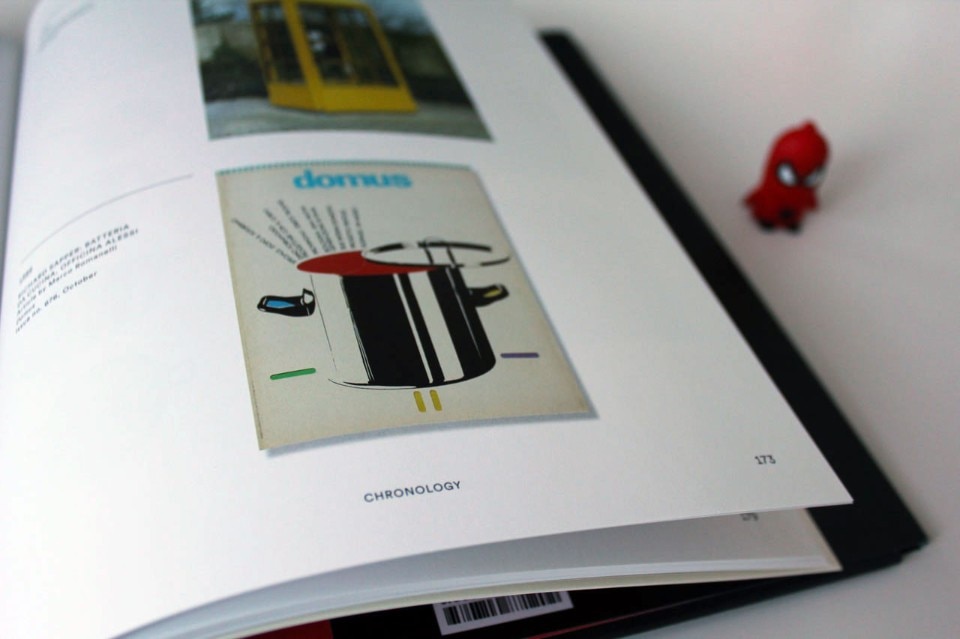 Fifteen days later, we knocked on his door in Foro Bonaparte in Milan; we spent two hours or more with Dorit, his wife, and the maestro himself and it was such a pleasant, exciting and profitable time that it didn't seem right to ask him for the essay he had promised: he had already given the greatest gift he could, his time. Luckily it was he, before saying goodbye, who went to his desk to fetch a piece of paper, typed on the computer: 5000 words written in perfect Italian, with title, signature and razor-sharp editing. Partly due to the excitement, partly for how grateful we already felt for what he had done, partly because we were so in awe of the German couple, we didn't dare ask, either then or afterwards, if there was a digital version of the piece, that thus exists only on that sheet of paper, a "one-off piece" by a designer who has always been committed to making products that are useful to the greatest possible number of people, that last as long as possible.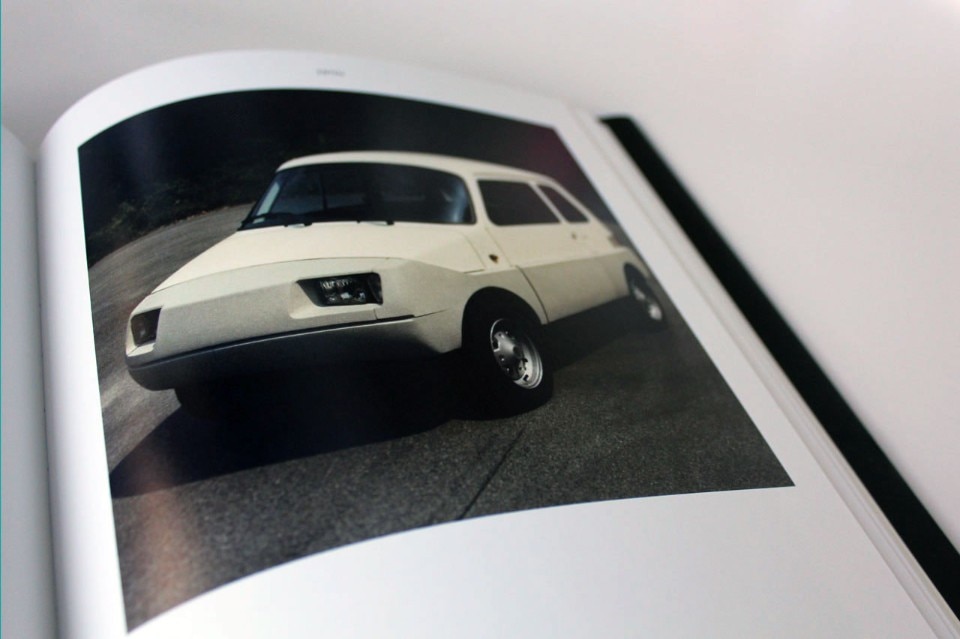 So for this reason, when you find in your hands a book like this one written by Jonathan Olivares, as well as a feeling of nostalgia for a person who is greatly missed and envy at the privilege of having immortalised with such precision, care and timeliness his extraordinary work, more than anything one experiences a sense of gratitude for all the hard-work and patience that lies behind what the author and the interviewee have done, in those fifty hours of conversation, so generously published for our benefit.
Olivares makes no attempt to disguise the effort required to sustain an eight-year long period of research that not only involved journeys across Europe and America but must have required constant patience and a delicate approach. Behind each line however one can sense that in the end, what is stronger than everything is the pleasure and satisfaction of one who knows he is the receiver of an immense privilege, a great honour and a long, invaluable private lesson on design, given by one of the most exceptional masters we have ever had.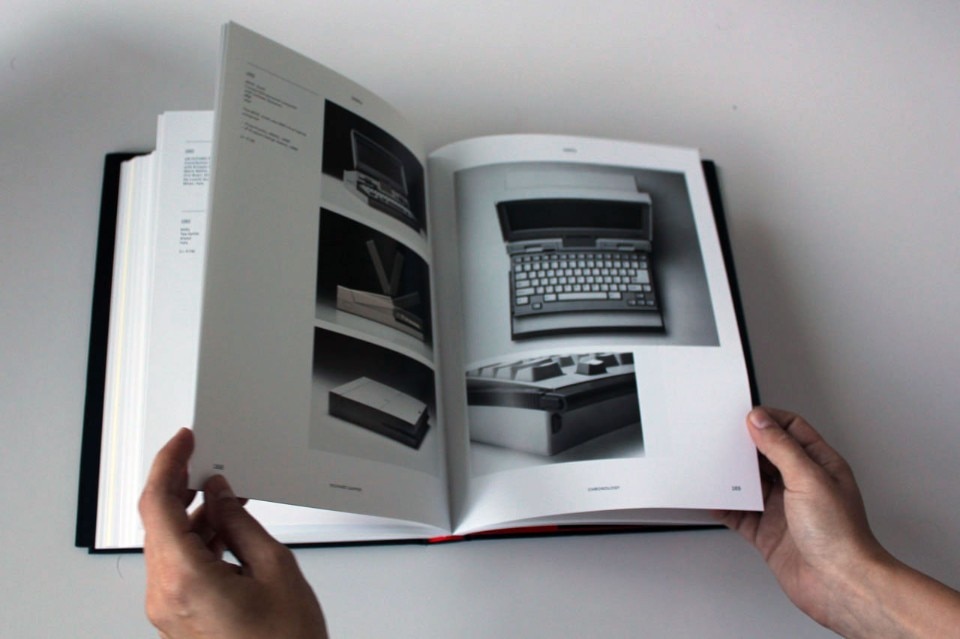 At the beginning of the book is a gallery of images, specially put together by one of the world's best photographers of contemporary design, Ramak Fazel. It is a beautiful repertory of interiors, portraits, details, family and houses. Anyone who has had anything to do with Sapper's houses cannot but have seen the extension of the man, as if architecture was in turn the photograph of his character, like the giant armour by Zanuso that like a carapace, sits above a bright interior that is closed from view, open onto the lake; or the disordered eclecticism that mixes among the walls, desks and shelves, useful objects with memorabilia, sentiments with functions, references with curiosity or even, like the wooden coffin in which he went a few months ago in the Lutheran church in via De Marchi, and that seemed to have been designed by the great master himself. The only person outside the family to appear in this gallery of images, almost right at the start, is Olivares himself and this choice initially distracts a little from the intention of the book, that instead will be discovered in the coming pages, it has nothing to do with the narcissistic appearance from the point of view of its author, who performs very well and very honestly the role of intermediary, translator and curious stimulator, on the back of the pages. In reality, nobody here is worried about a "bella figura" - making a good impression, neither Olivares who appears noting a couple of his inopportune questions, nor Sapper, who sheds light without malice on the eccentric humanity of a world with sophisticated pretences, but who often has constructed his presuppositions on empiricism, randomness, friendships, adventures, everyday problems.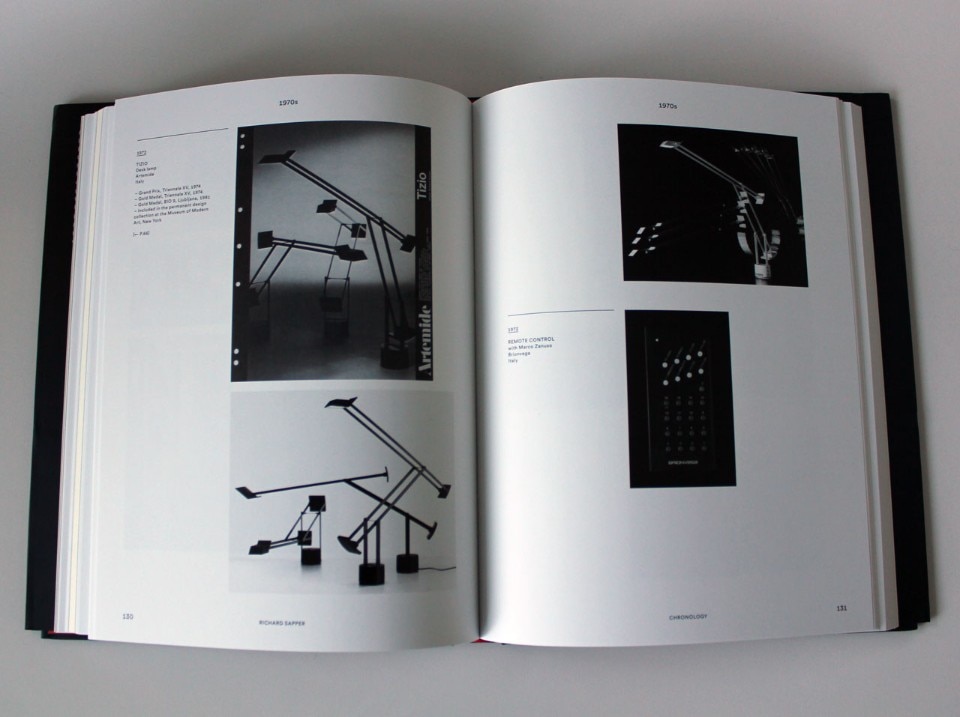 Jonathan Olivares is not an author and doesn't pretend to be one, even though in some cases he uses typically journalistic strategies such as the stated one of always basing questions on actual people or objects rather than conceptual abstractions, "because I realised it worked better like that". It isn't so much an authored text but rather a written translation of an "oral history", as the title of the most important chapter declares, and the book carries within it all the difficulty of being the complex reconstruction of a conversation that took place over a long period of time. Yet nothing removes this story from its centrality in a work that, without the transcription of those 25,000 characters, would have been little more than a visually-pleasing, well-thought-out compendium of Sapper's work, one that any clever editorial team at any skilled publishing house would be able to produce.
Olivares is a designer and there is probably no professional better suited to probing another designer. Firstly, although Sapper was a designer who paid a great deal of attention to people and although as we read in the book, every object has a fascinating anecdote and more than one special explanation behind it, he has never been very bothered about telling people about this, or teaching it, or using at as a strategy – as is prevalent today – for communication. Instead, it is by beginning with specific details or questions regarding some aspects of function that only a skilled designer can know, that this text reveals stories that are more than enjoyable for an audience who knows nothing of moulding techniques, materials, finishes and functional mechanisms. So this book from Phaidon is first and foremost an extraordinary manual of industrial design. But it is also many other things.
Although Sapper was a designer who paid a great deal of attention to people, every object has a fascinating anecdote and more than one special explanation behind it, he has never been very bothered about telling people about this.
There is the biography, many fans overlook or acknowledge only superficially the philosophical background of the German maestro, and instead see a fusion of ancient origins, mythical places, family, play, business and work that is then found skilfully mixed in the iconographic chronology of the second part. There are many intriguing episodes, from his grandfather's adventures with coffee in Guatemala to his tutor uncle and painter father. Or that of the "matchmaking" secretary at La Rinascente, where Sapper worked for a time and whom according to him was in love with him and providentially mentioned his name to Tullio Bolletta di Lorenz who was looking for a designer who could help him win a Compasso d'Oro… Or his unsuspecting friend Ettore Sottsass, who recommended him to Alberto Alessi who, actually, was in search of a designer for silverware, that Sapper will design in 1995. And then, Gismondi and his close relationships, polite or otherwise with the development offices of manufacturers. It is a kind of design story. And a treaty on design, in which there is all of Sapper: describing a laptop starting with a teddy-bear, theorising in an epigrammatic manner what beauty is, reconstructing an anthropology of human needs while drinking a glass of Punt e Mes vermouth.
As if this were not enough, finally, the book, both in the text and in the chronological reconstruction of the maestro's work, is a history of industrial design and a promise of immortality for what, never more so as in the case of Richard Sapper, deserves the title of discipline.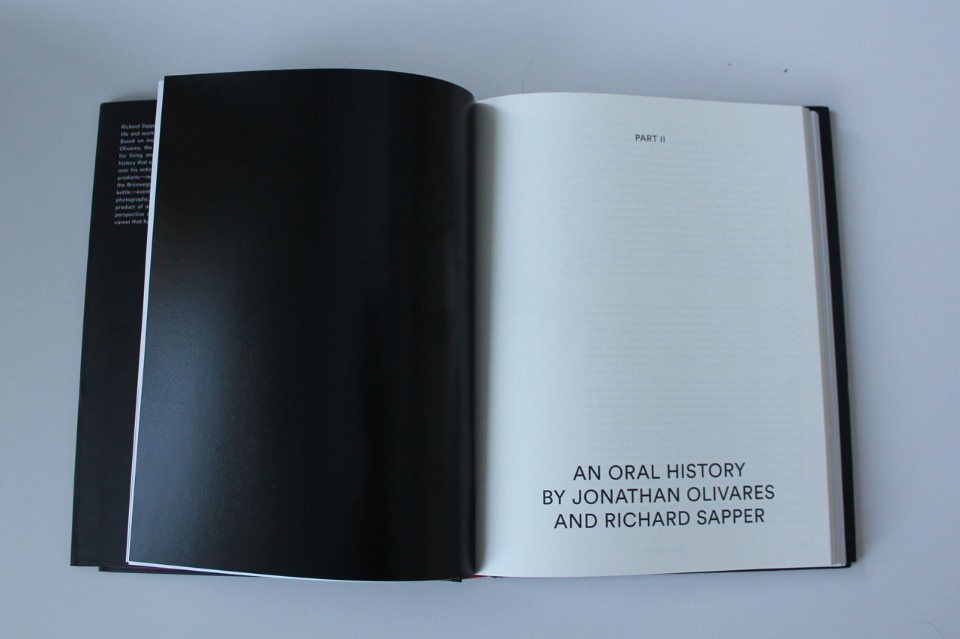 If it is true that books are divided into books that have to be written and books that have to be read, we can say that this had all the characteristic that belong to the first category, instead it falls fully into the second. Here, despite its size, the wonderful images and the price that discourages a "reduction" of the genre, this book rather than flicking through is book to read. Even better, study.