On entering MAK, once inside the gallery dedicated to the retrospective of Hans Hollein, who died a few months ago at the age of 80, you find yourself in a large, open piazza, requested by curators Wilfried Kuehn and Marlies Wirth, as a homage to the great Austrian architect.
The exhibition layout is in itself a significant statement, very much in line with the sensibilities of the only Austrian to win the Pritzker Prize (1985). It has been designed by the practice Kuehn Malvezzi, with an open space on the ground floor of the main gallery created by knocking down a wall to create a diagonal that cuts the large space into square rooms, an archetype mutated from the cloverleaf principle used by Hollein for the first major museum he designed, the Museum Abteiberg in Mönchengladbach in 1982 (where until 28 September, a parallel project Alles Ist Architektur, Everything is Architecture is being presented), followed by the Tehran Museum of Glass and Ceramics in 1979 and the MMK in Frankfurt in 1991.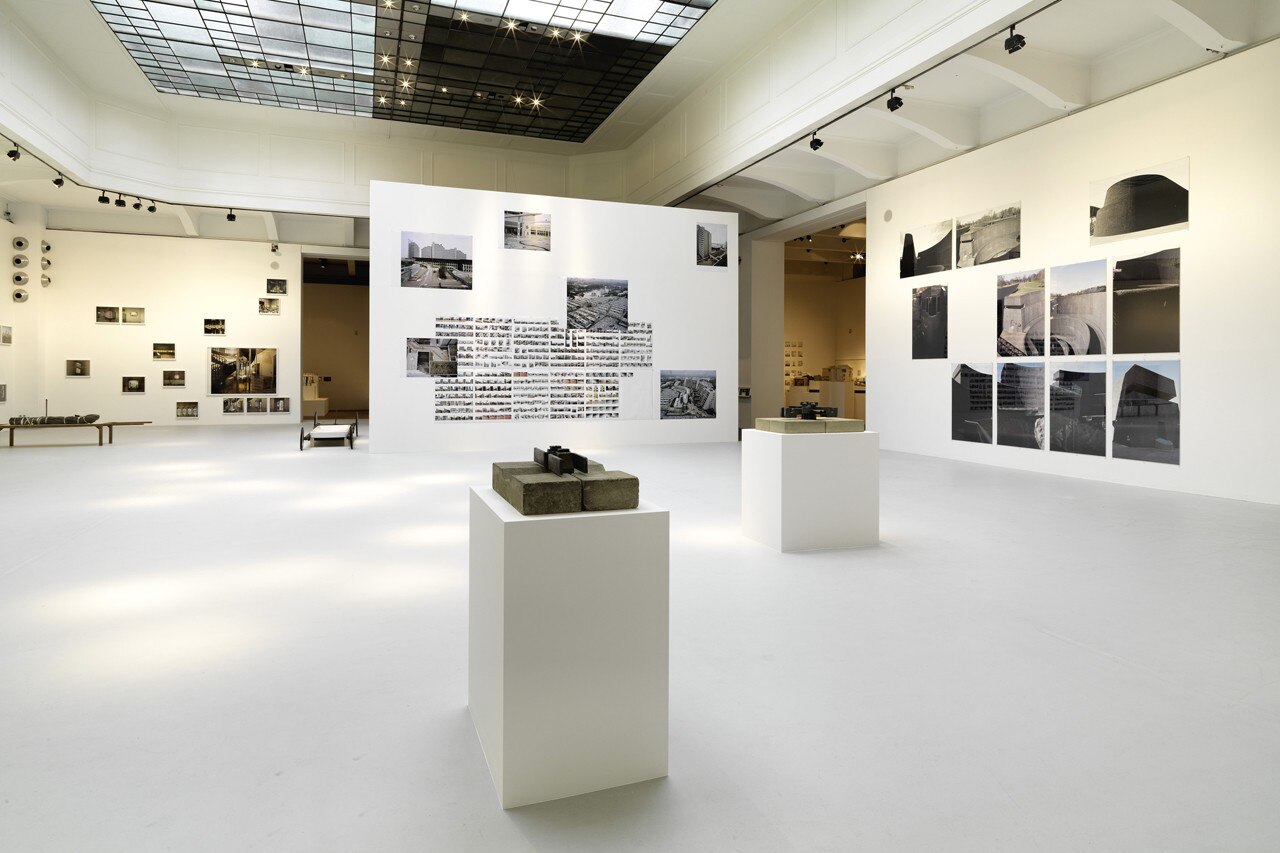 The exhibition at MAK – realised in collaboration with the University of Applied Arts in Vienna and the participation of the Museum Abteiberg – crisply titled "HOLLEIN", describes the entire work of this eclectic architect who was also a designer, curator, writer and theorist - professor from1976 to 2002 and head of the Department of Architecture at the University of Applied Arts in Vienna from 1995 to 1999 - perhaps one of the rare contemporary examples of a renaissance creative for the totality with which he conceived his work, free from barriers between different disciplines and artistic forms. The Viennese anthology presents a compelling and exhaustive overview of art and architecture projects, from notable exhibitions (he was commissioner for the Austrian pavilion at the Biennial of Visual Arts at Venice from 1978 to 1990, the Architecture one from 1991 to 2000 and curator in 1996) to projects for interiors (including, in his own city, the famous Retti candle shop in 1965 and the Schullin jewellery shop in 1972) highlighting the particular anthropological approach that stayed with him throughout his entire design career.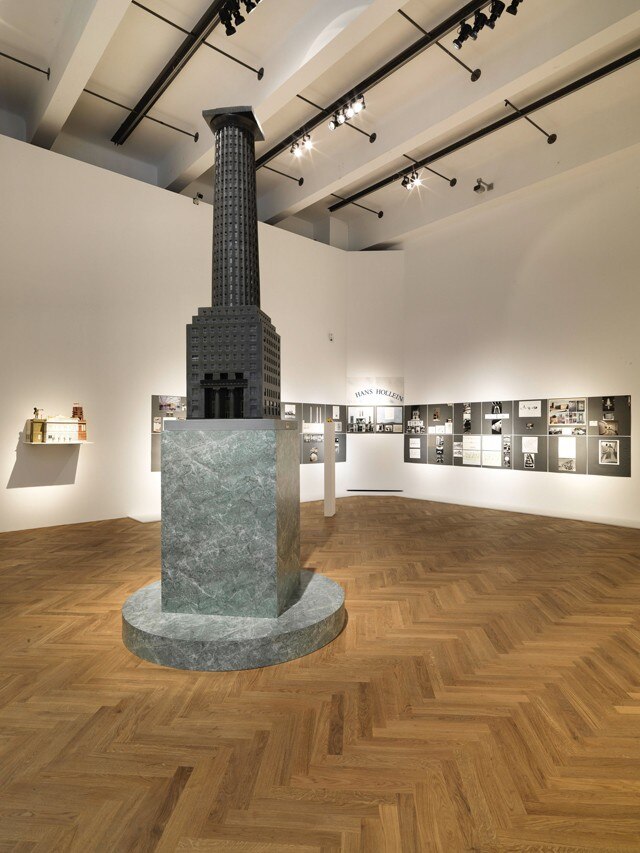 It is this very relationship that lies behind a clear-cut curatorial approach based on original materials collected thanks to access (for the first time) to the private archive. "We wanted to present original drawings, sketches and models able to reflect Hollein's intellectual and architectural work, between space and object, as well as his artist books and fervid publishing activity - an example being the publication of the magazine BAU, between 1965 and 1970. Divided into thematic categories entitled Exhibitions, Museum Buildings, Designs, Media Objects, Display Architecture, City Models, Utopian Environments and supported with films and interviews as well as assorted archive photographs, the exhibition moves away from a chronological approach and has been conceived rather as a journey through analogies of form and meaning. The project has also incorporated some new, specially-commissioned photographic works by Aglaia Konrad and Armin Linke, (an integral part of the narrative journey) depicting some of Hollein's most significant works. Original models and reconstructions of museum projects as well as models of cities, right up to utopian environments are articulated throughout the various sections.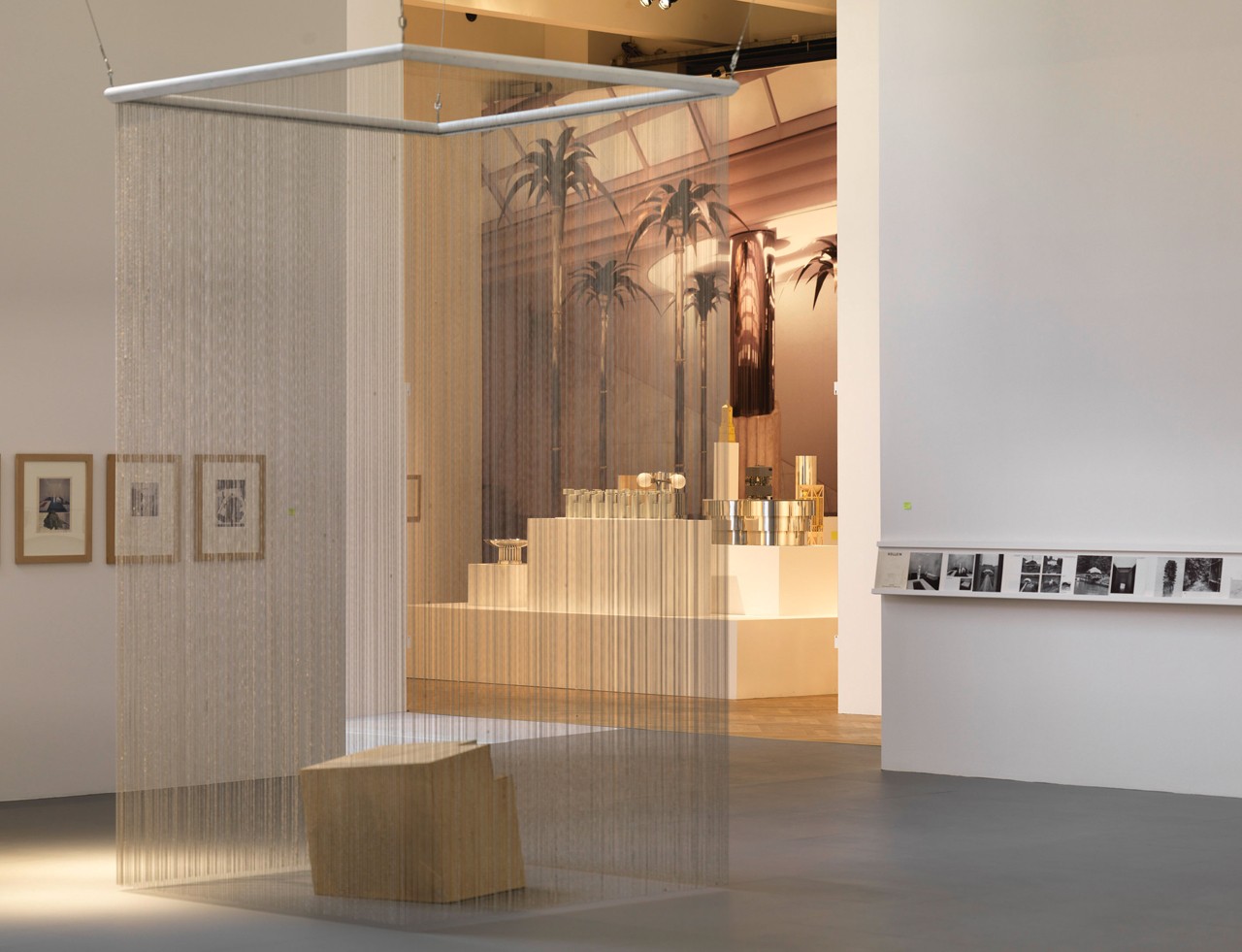 Hans Hollein put architecture on a new track thanks to his universal vision of the concept of artist. It was 1967 when he put pen to paper, when he was in his early thirties, not to take up a personal position but with a manifesto for a generation of architects, designers and theorists, Alles Ist Architektur ("Everything is Architecture"). Here is reflected the multi-disciplinary thread that was to run through five decades of future activity where art and design, architecture and urbanism live together.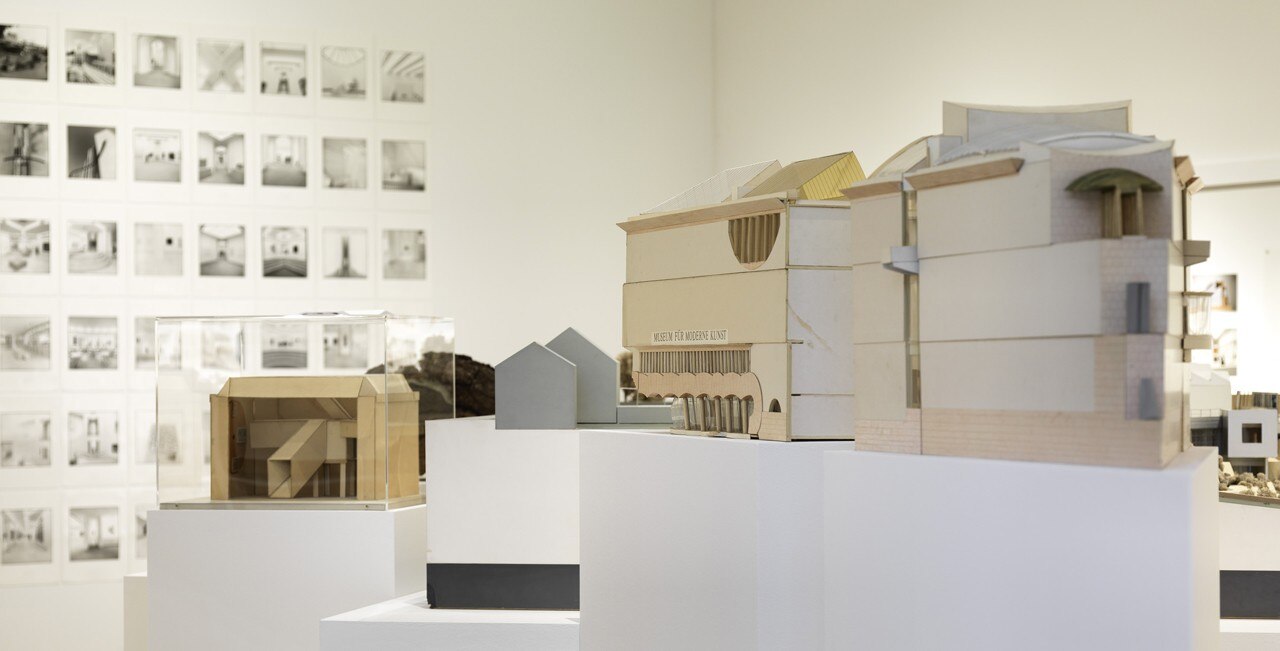 Hollein's projects share a peculiar investigation into artifice combined with the cult of everyday practice - Man Made Environment. At MAK particular importance has been given to the exhibitions he designed and curated such as MANtransFORMS in 1976, the inaugural exhibition at the Cooper Hewitt Museum in New York. Here Hollein analysed "the world designed by humans" a concept still relevant in the light of his anthropological concept of design, able to respond to the question "what is design". In 1972 he contributed to the Austrian pavilion at the Venice Biennale with Opera and Comportamento, Vita e Morte, Situazioni Quotidiane; in 1968 took part in the XIV Triennale di Milano by Giancarlo De Carlo, known as the Austriennale to which a whole gallery is dedicated and of course there was the Strada Novissima, or rather the first Architecture Biennale in 1980 where international architects were called upon to design a new hypothetical street/path inside the Corderie dell Arsenale. Hans Hollein indicated his quite clearly.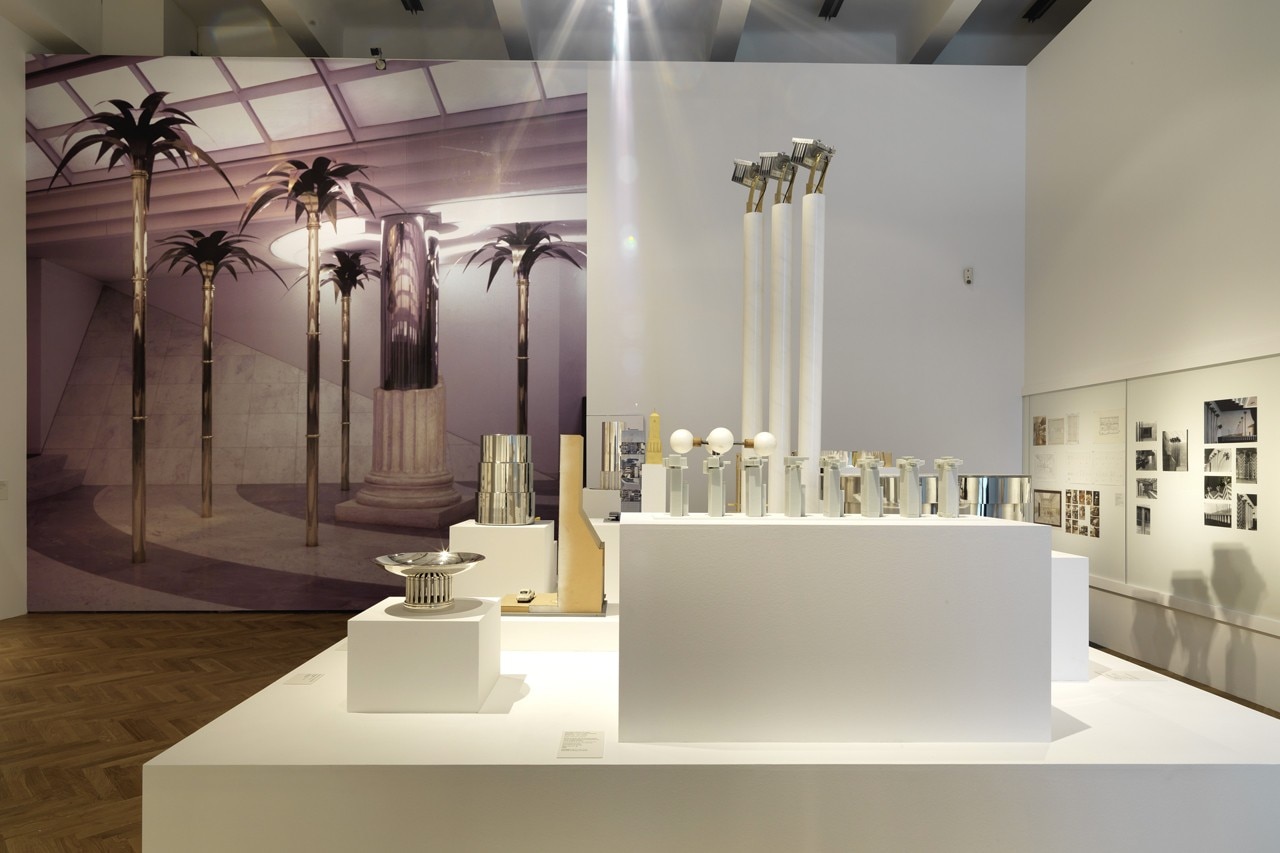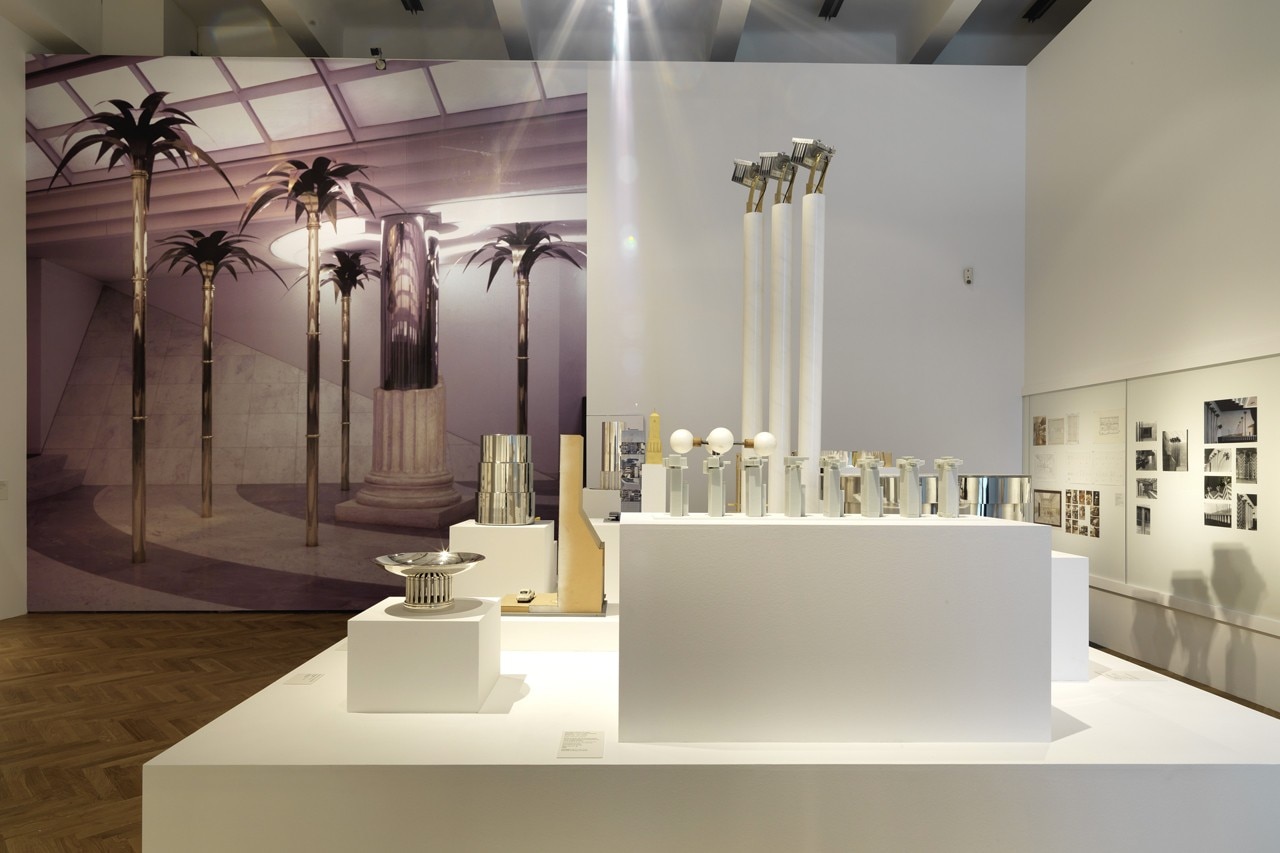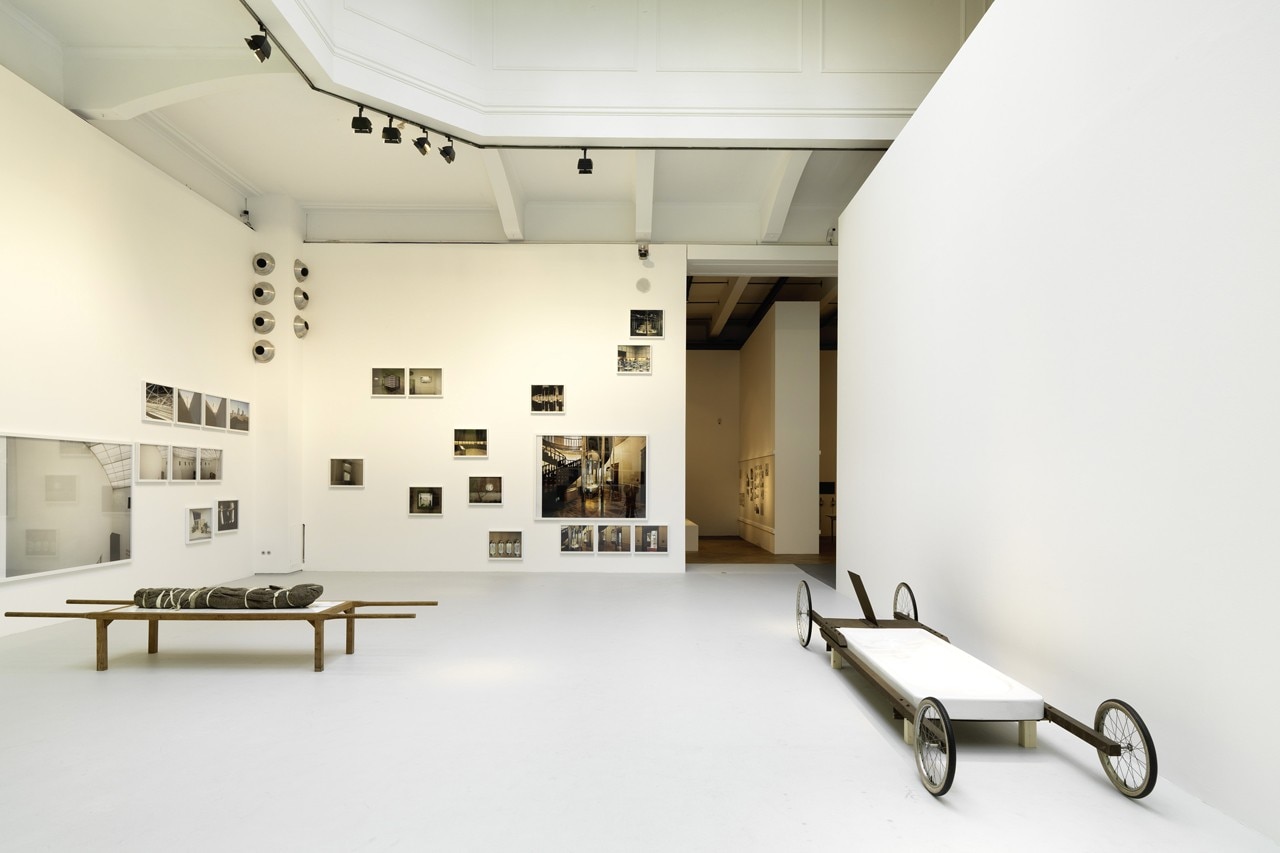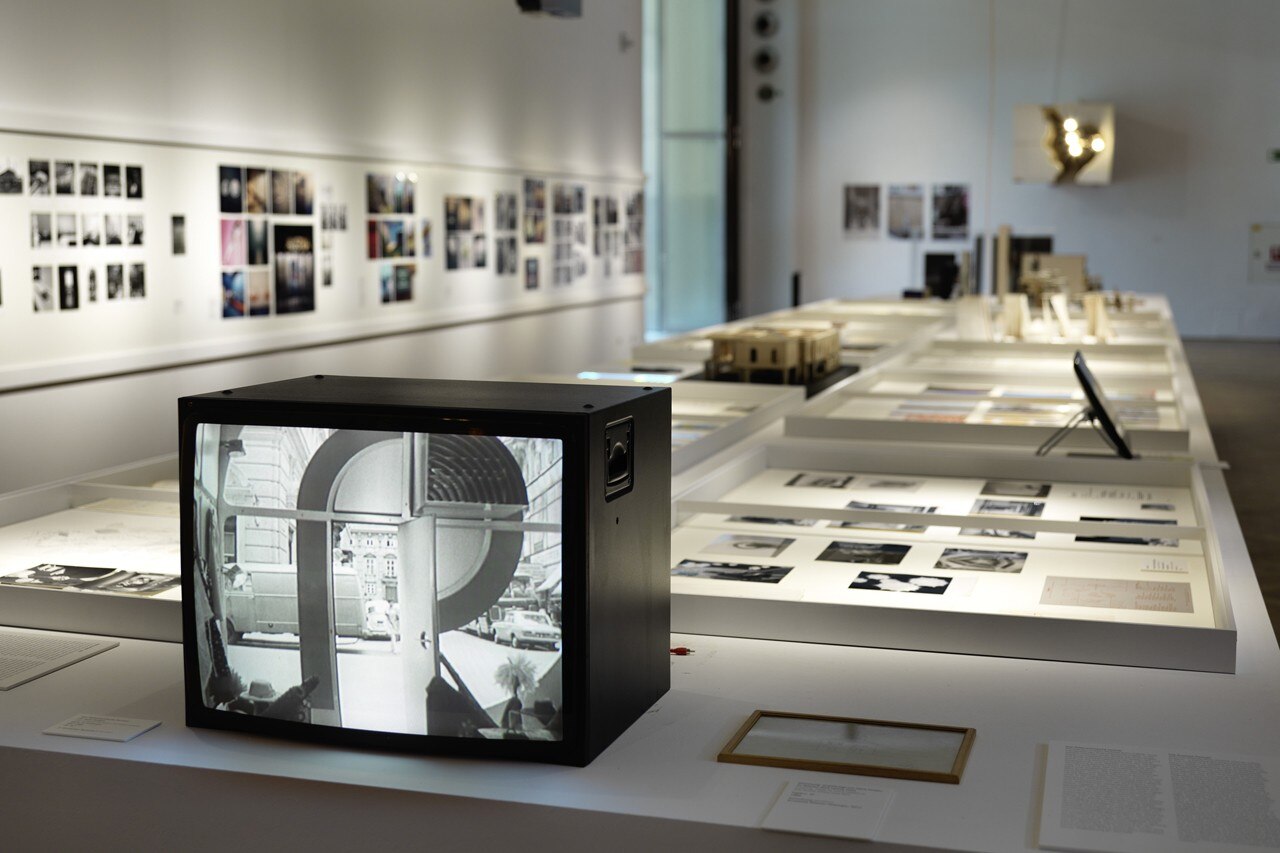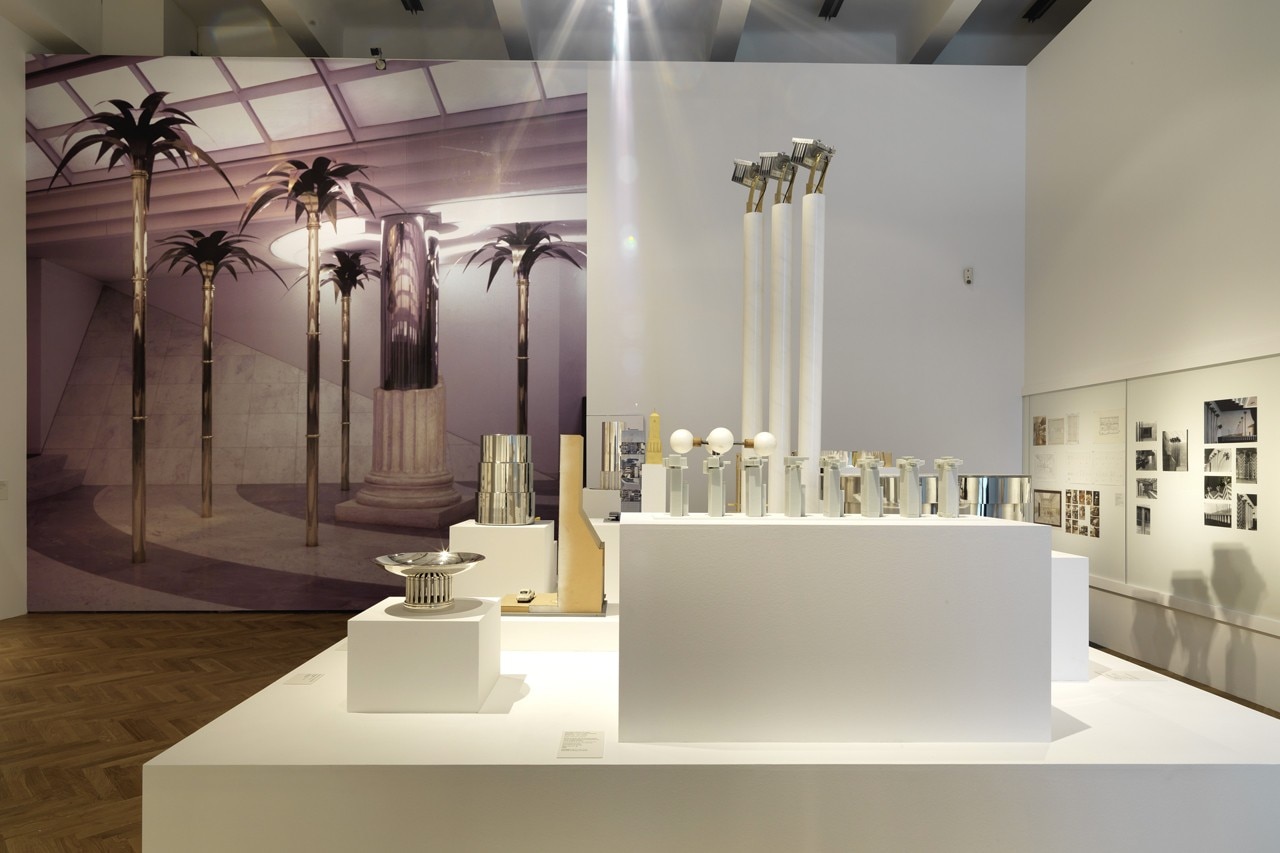 "HOLLEIN", MAK Exhibition Hall © Peter Kainz/MAK
"HOLLEIN", MAK Exhibition Hall © Peter Kainz/MAK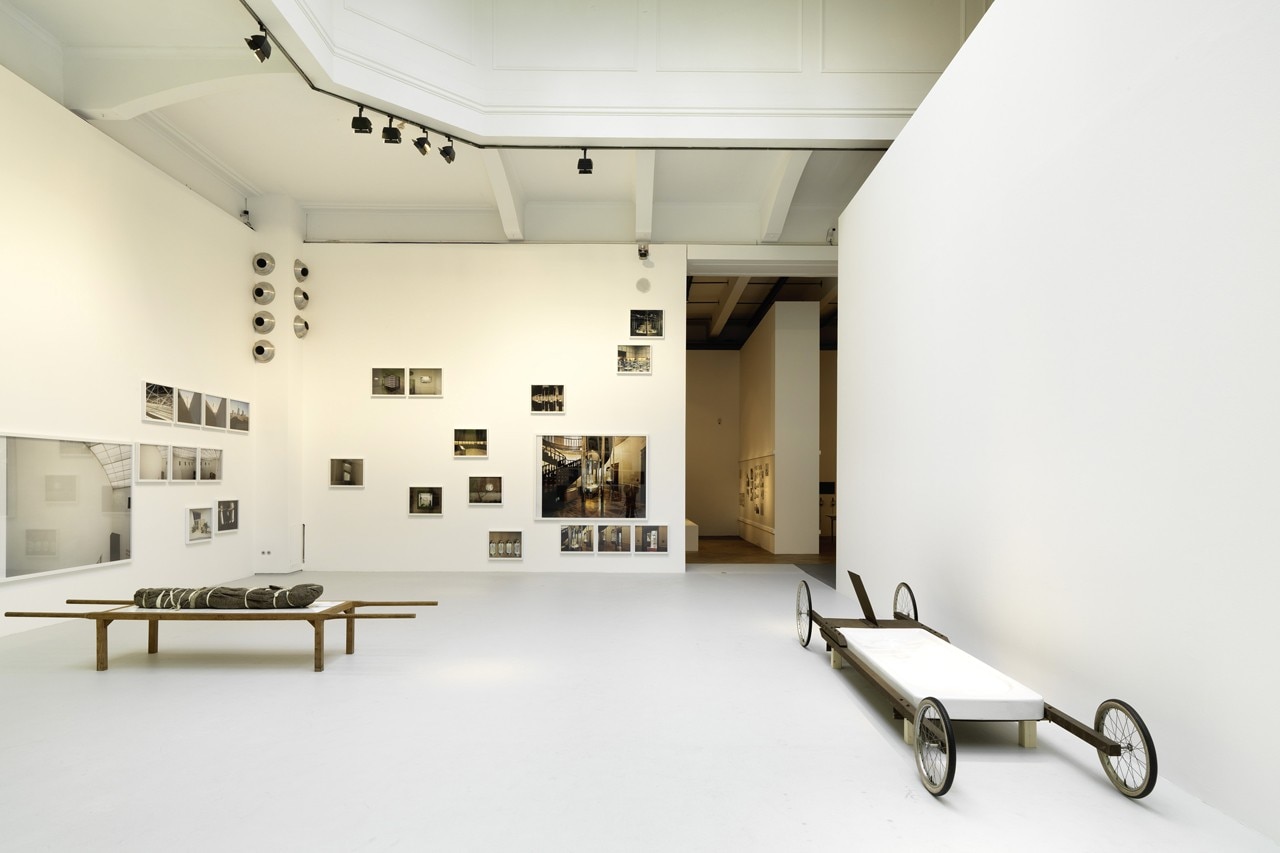 "HOLLEIN", MAK Exhibition Hall © Peter Kainz/MAK
"HOLLEIN", MAK Exhibition Hall © Peter Kainz/MAK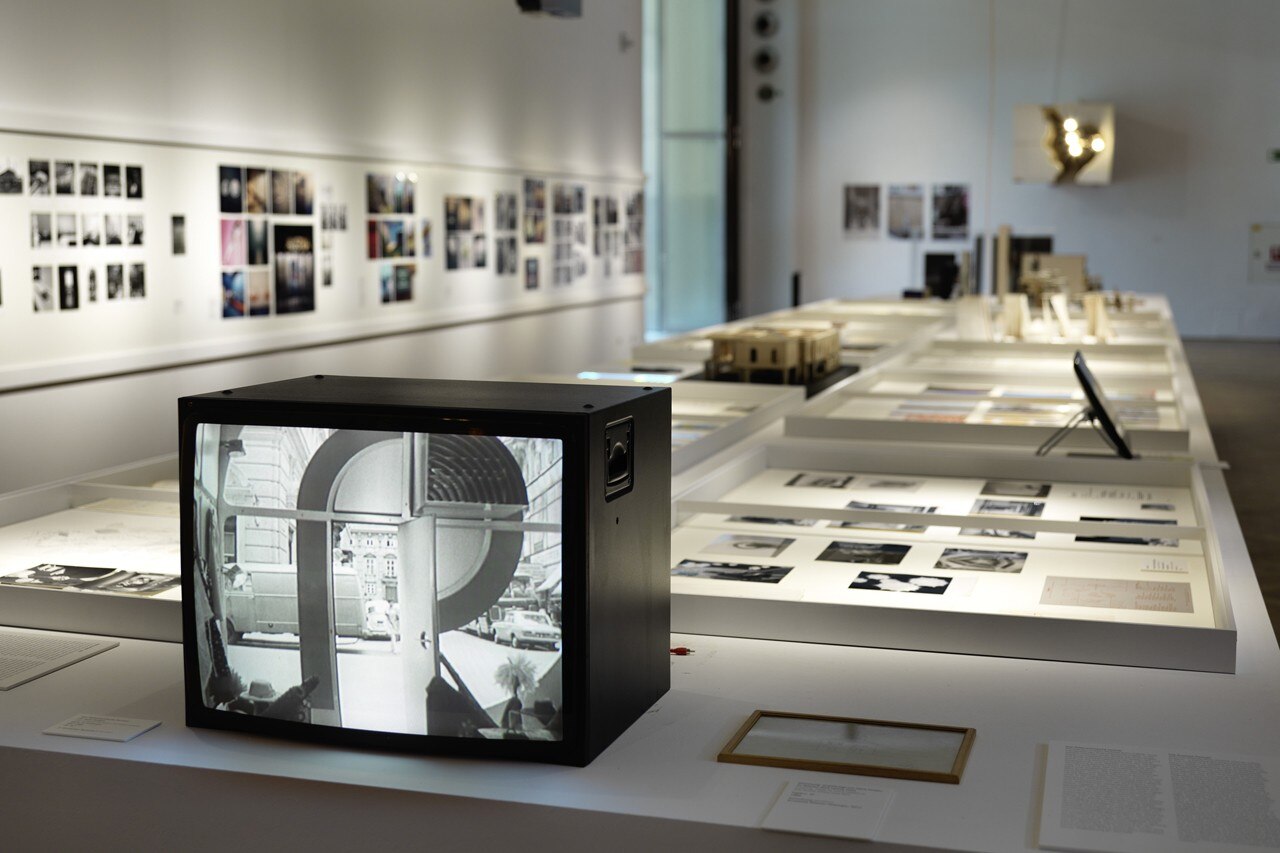 "HOLLEIN", MAK Exhibition Hall © Peter Kainz/MAK
"HOLLEIN", MAK Exhibition Hall © Peter Kainz/MAK
"HOLLEIN", MAK Exhibition Hall © Peter Kainz/MAK
HOLLEIN City Vision, Three-dimensional configuration, 1962/63 On loan from museum moderner kunst stiftung ludwig wien On loan from the Artothek des Bundes since 1979 MAK Exhibition Hall © Peter Kainz/MAK
HOLLEIN Media Lines, Environmental Conditioning and Information System, Olympic Village, Munich, 1971/72 Architectural model MAK Exhibition Hall © Peter Kainz/MAK
"HOLLEIN", MAK Exhibition Hall © Peter Kainz/MAK

until October 5, 2014
HOLLEIN
curated by Wilfried Kuehn and Marlies Wirth
MAK
Stubenring 5, Vienna