BBK Electronics' subsidiary OnePlus was established in that vibrant technology hub that is Shenzhen. Since the last decade, it has been revolutionizing the mobile phone world with a healthy dose of guerrilla marketing, a sales system tailored specifically for a generation that grew up with social media and instant messaging services. Since then, OnePlus went from being the hip brand loved by a small niche of geeks, to becoming the object of desire that more and more people want to put in their pockets. Apple's fan base pales in comparison to the strength of OnePlus' lovers. But how did OnePlus manage to become so successful? Thanks to a lot of little reasons. But above all, thanks to a lot of smart choices when it comes to designing the product - a lo-fi luxury feel, obtained by a sophisticated process of simplification of the hardware and software design, and a great deal of effective communication skills in order to promote the brand. In short, a very precise design philosophy, based on a kind of minimalism that is quite unusual in the smartphone industry.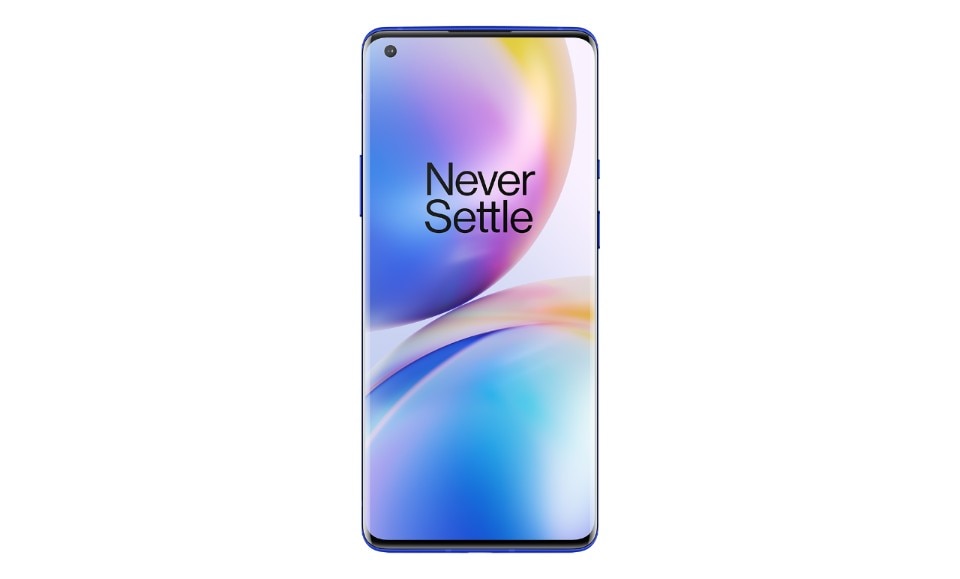 It is no coincidence that "we want to be the MUJI of the tech industry" is one of the most symbolic catch phrases of Pete Lau, the Steve Jobs of OnePlus: In the last hours, the founder, CEO, reference thinker, and living brand image of the company has launched the OnePlus 8 series, the latest series of smartphones of the brand: very sharp, shiny, completely centred around 5G and, above all, with a design that pays great attention to functionality. Two phones, a new premium model that has significantly improved since last year, although unfortunately it has a curved screen (but maybe in the right way, at least that's the feeling I got after using it for a few days) and a new "ultra-premium flagship", the 8 Pro. Last year's model had a sci-fi-looking retractable camera, but this year OnePlus has decided to lose it in favour of a much lighter weight, a new screen and other additions, like an additional rear camera dedicated to a single, very special filter, the kind that makes you say, "maybe in Asia they like it", and then use it for all the summer season. But say goodbye to the mantra "less is more".
Smartphones and design
In the smartphone world, when we talk about design we don't usually talk about design. How thin is it, how rounded is it, what colour do you have, is rose gold no longer fashionable? They are all variations on the great question "what is the design like?". Other than UX, UI and interaction design, this is the realm of frills and embellishments. In OnePlus 8 series - Beautiful to (Be)hold , a recent post on the brand's official website, Pete Lau partly disavows this vision, confirming the unorthodox nature of the company. He writes: "We believe that design (…) is not just about looks and first impressions, but determines how a device feels in your hand, how you respond to it, and interact with it."
At this point, Lau engages in a very detailed analysis of the materials chosen for the old and new OnePlus, with a delightful analysis of the details and techniques used. All this happened a few days before April 14th, the date set for the launch of the company's new smartphones. This time without the pop-up stores, which had become a bit of a tradition in various big cities around the world, with fans lining up to get their hands on the company's new smartphones in Shenzhen. A marketing move that would have been useful this year, given the special care taken in making the new smartphones even more manageable. The pandemic has stopped that too. But the post he wrote is a good starting point to think about the age-old question of smartphone design, which haunts some and leaves the rest of humanity indifferent. Especially considering that the OnePlus presentation is the last of a long series of presentations and launches, which started at the end of February with the Samsung's Galaxy S20 line, together with the Z Flip fold - the world was not yet in quarantine - and continued with the Oppo Find X2 and X2 Pro, the Huawei P40 and Xiami Mi 10 Pro lineup; a new iPhone SE was also supposed to follow, but, in the end, it seems that Apple has decided to postpone it until after the summer and to focus just on the iPad Pro and some new laptops.
"Rectangles all alike"
Thin parallelepipeds, no larger than what a hand can hold; the screen that lights up when used, otherwise it's all black; a fingerprint sensor and a camera, if any, on the other side. Of course, the number of cameras has multiplied, the thickness has become thinner than a pencil, and on the front, the edges have been minimized until becoming invisible, with the display widening to embrace what were previously its frames, yet the form factor of the smartphone has remained essentially faithful to that of the first iPhone, designed by Ive and presented by Jobs in 2007. "They are rectangles all alike", this is the verdict of Mario Bellini, former director of Domus and Olivetti's chief design consultant at the time when the Ivrea-based company was a global technology leader, with 25 works in Moma's permanent collection.
Huawei Mate XS
Huawei P40 Pro+
Oppo Find X2 Pro
Xiaomi Mi 10 Pro
Samsung Galaxy S20, S20+ e S20 Ultra
OnePlus 8 Pro
Samsung Galaxy Z Flip
Bellini wonders, in relation to smartphones, what is left to design. This is the excerpt from a long conversation with the Italian designer reported by Bruno Ruffilli of Italian newspaper La Stampa in "Ha ancora senso parlare di design a proposito di uno smartphone" – "It still makes sense to talk about design when it comes to smartphones" – an article published a couple of years ago on the occasion of the world launch of Oppo Find X, a futuristic phone that realized the dream of a full-screen display thanks to a concealed front camera. Just like the 2019 OnePlus 7 Pro: it is no coincidence that Oppo is also a subsidiary of BKK Electronics and Pete Lau used to work for Oppo, before founding OnePlus in 2013.
Love is in the details
It's not just fluid software and durable hardware that makes a good phone, explains Lau in Beautiful to (Be)hold, but design is important too - and by design he doesn't mean interaction or whatever, but pure CMF (Color, Materials, Finish), according to the traditional definition given by another great Italian designer, Clino Castelli, in the early eighties. The meticulous reconstruction of how the OnePlus 8 came about sounds like a love letter to the progressive, stubborn, and often almost imperceptible improvement in the smartphone world, model after model, year after year. Lau introduces his ideas by quickly summarizing why glass is today considered to be the most suitable material to build the body of a phone, unlike plastic and metal; he is proud of the introduction of the first smartphone with a curved back realized in opaque satin glass (OnePlus 6, 2018), where it was bent in such a way as not to make you regret the ductility of metal; and going through the history of five different generations of frosted glass explains how its opacification has been improved - which corresponds to a better quality of the design on the back and a greater smoothness to the touch -. And then how they examined "over 300 combinations" of colors in order to identify the best ones that could be obtained with these new kinds of glass.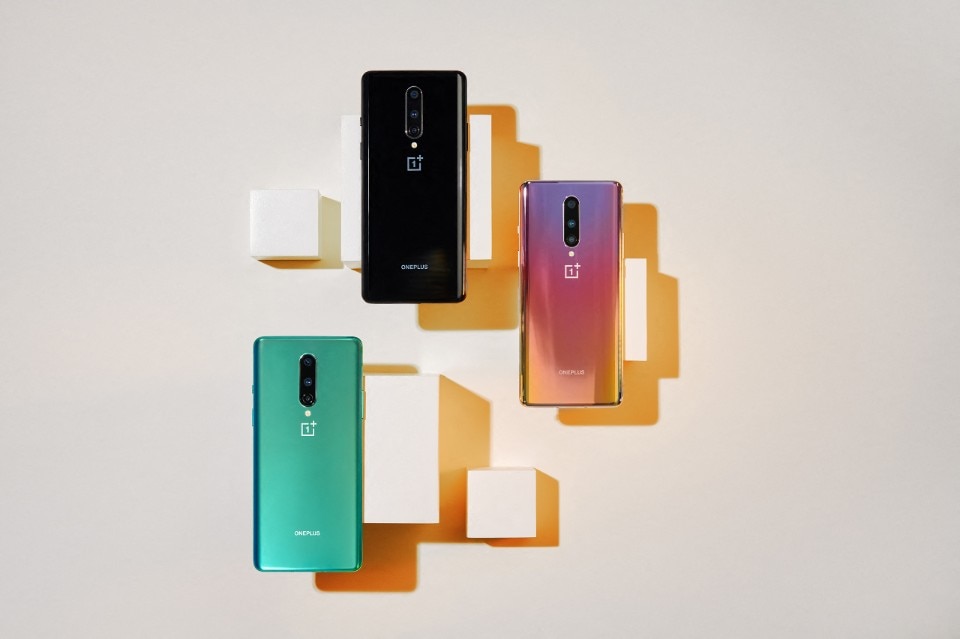 And like this, we have the new OnePlus 8. A week before the official launch onto the market, a post on the forum had revealed the "glacial green" color - the others, we discovered today, are onyx black, ultramarine blue (only for the Pro model) and the incredible "interstellar glow" - in recent years many brands have tried to replicate a color effect similar to that found in the translucent, metallic, iridescent reflection of an oil stain in a puddle, and interstellar glow is the latest successful experiment. But unusual colors are not enough to make a design.
After the storm
The new OP 8 Pro comes loaded with many features, some of which make their debut on a OnePlus phone, such as wireless charging or official IP rating for water and dust resistance. "The features are just the appearance of a product", OnePlus Creative Director Xi Zeng told Domus a year ago, explaining project philosophy, which is all about improving the user experience, solving problems, and not about flaunting new, incredible features that no one is likely to use. Who said that a 10x zoom or a phone that folds back on itself is worth more than one designed so well that you can write extremely fast without making too many mistakes? I was very impressed with Xi Zeng: when I asked him what kind of new product he wanted to make, he didn't talk about beautiful or thin or foldable products: he started telling me how in a rather dark period of his life, discovering the Moleskine notebooks had cheered him up. And since then, he has wanted to design products like Moleskine. Not because they're notebooks, but because they're good for people.

Just to be clear: Oxygen OS, the Android adaptation by OnePlus, is praised for being one of the simplest and most functional smartphones of all; but maybe it wouldn't be the same without the animation of a plane that's taking off when you enter airplane mode. "These tiny details make you smile".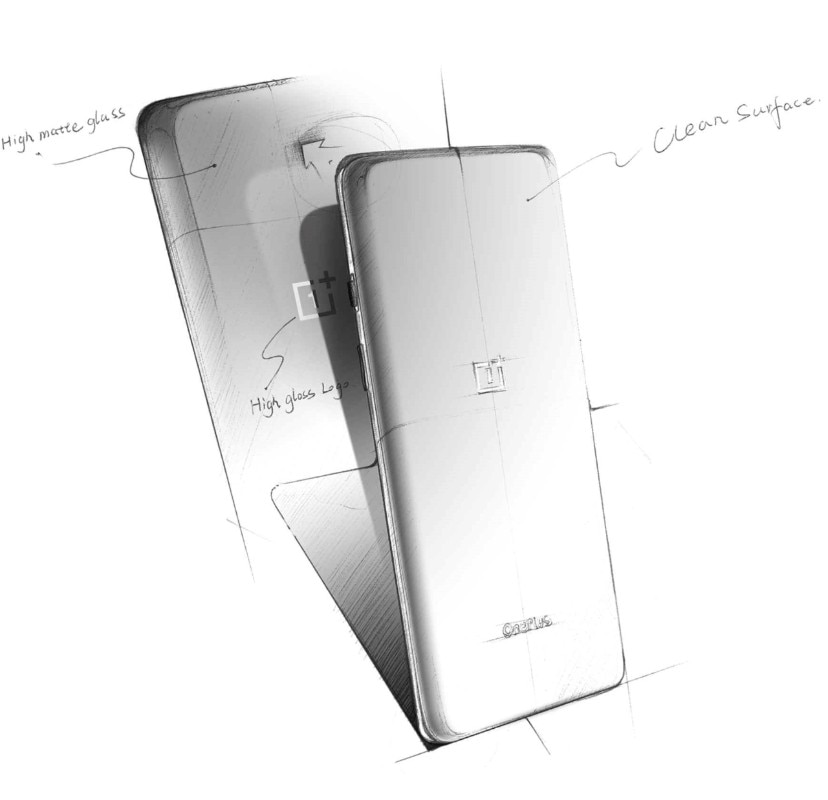 Speaking of well-being: in these very hours, Apple and Google are developing an anonymous tracking system that could help to stop the spread of the COVID-pandemic thanks to our phones: there is a totally new scenario for the smartphone industry, which started during the great financial crisis of 2008, and has since then been a faithful companion of the techno-optimism of recent years: once the pandemic is over, it will be necessary to show not so much that we can make  better smartphones, but that we really need them.