Wireless earphones have become in a couple of years what everybody expected smartwatches to be. The most popular personal tech device which is not a smartphone and the first wearable gadget to obtain real worldwide success. They're a direct evolution of the wired earphones, but it's also true that these ubiquitous earbuds represent a (little) new step in the interaction between man and machine, wiring humans to the Internet with hands-free audio augmented connection, without the need of a display. Apple AirPods, launched in 2016, were the first in this category to become popular and have recently been updated. Among the best alternatives are the MW07 from Master & Dynamic, a relatively young New York audio company which also produces gorgeous headphones and the MA770, a wireless speaker made of a proprietary concrete composite, designed in partnership with architect David Adjaye. Since 2015, M&D also has a program of collaborations with artists called In-Residence.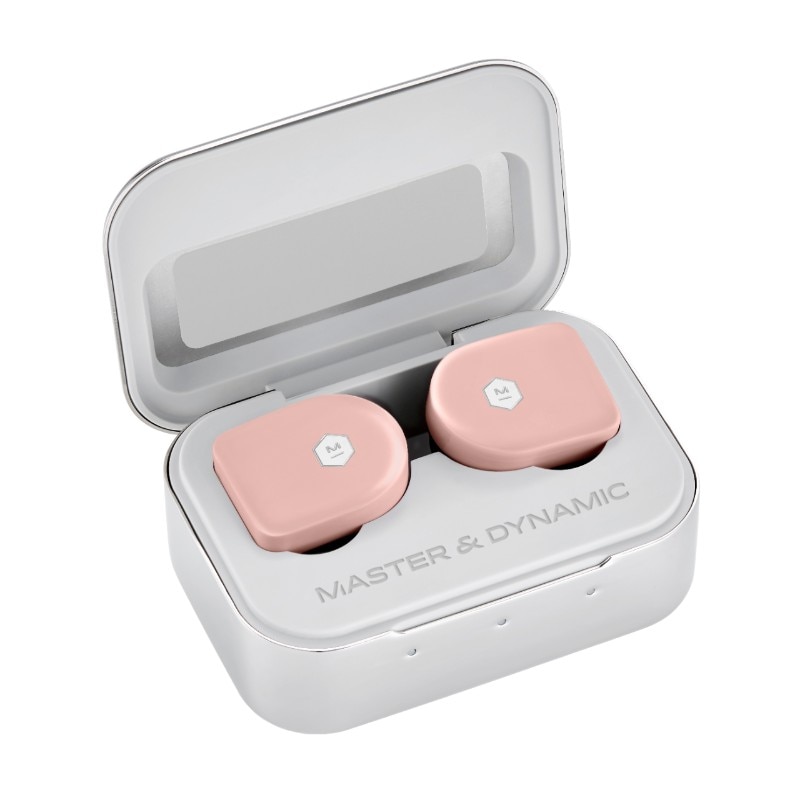 "I created this business out of inspiration from my two sons as I watched what headphones they were using back in 2011, 2012, 2013. As someone that has a great affinity for design and a background in designing products, I just thought there was something missing in the market", says Jonathan Levine, Ceo and founder of the American company. "Our identity is to take our own path; everything we do starts with design and then we layer on materials, acoustics and technology. I think that recipe has worked well for us and I don't see us diverging from that anytime soon". MW07 are a premium product made of handcrafted acetate, with a minimal design which resembles more a pair of earplugs than your usual AirPods clone. They come with a set of silicone "wings" and different sizes of ear tips for the best fit. You won't find any touch control on them, but volume buttons on the left piece and on the right one a multifunction button, which stop and plays the music, and invokes the digital assistant with a long pressure. The stainless steel charging case provides hours of use, but there's no wireless charge option – you can use a USB Type-C cable, instead. The connection is strong and the sound is really loud and great, one of the best for this kind of device, with a "usual" flaw for wireless earphones: the microphone is quite useless in noisy environments, like a busy road or a train.

What are the key points in designing wireless earbuds like the MW07?
The first point in designing any wearable, in which the MW07s certainly are wearable, is to design them so that people will actually want to wear them. We think we've done a nice job of that consistently over time, and with the MW07s we focused not only on how they look, but also how they feel in the ear. We put a lot of our attention not just to the outside and what faces outward, but what would be personal to the consumer: the weight and the fit, and the fit wings are a big part of that.
Which materials were used for the MW07?
We use a lot of metal in our products and that's pretty unique in our earphones as they're tiny and light. We used stainless steel where others might use aluminium or plastic, and of course, acetate was a material that we always wanted to use and found a great form factor for it in the MW07.
On the website, there are 7 different versions. Will you add any more colour options? 
There's actually 8 - we just added a special edition colourway which is available for distribution in cherry blossom, in honour of cherry blossom season. We had a lot of fun developing it and it's selling quite well. For the MW07 you might see some new colourways or collaborations come out by the end of the year, especially as we look to design our next version.
Terrazzo, marble and tortoiseshell look very unique. Was it difficult to adapt these blended tones to the earbuds?
We quickly became experts in acetate, which is widely known for its use in eyewear, and it wasn't easy when we first set out to use this new material. To make it work for our relatively small earphones, we needed to reformat how the material is created and then rearrange the technology. It created some early challenges but we were able to work through it with some advice from experts in the eyewear industry.
What's your favourite? 
My personal favourite is tortoiseshell - one of the reasons we chose acetate as a material is because I've always loved eyewear. I collect sunglasses and a lot of them happen to be tortoiseshell acetate.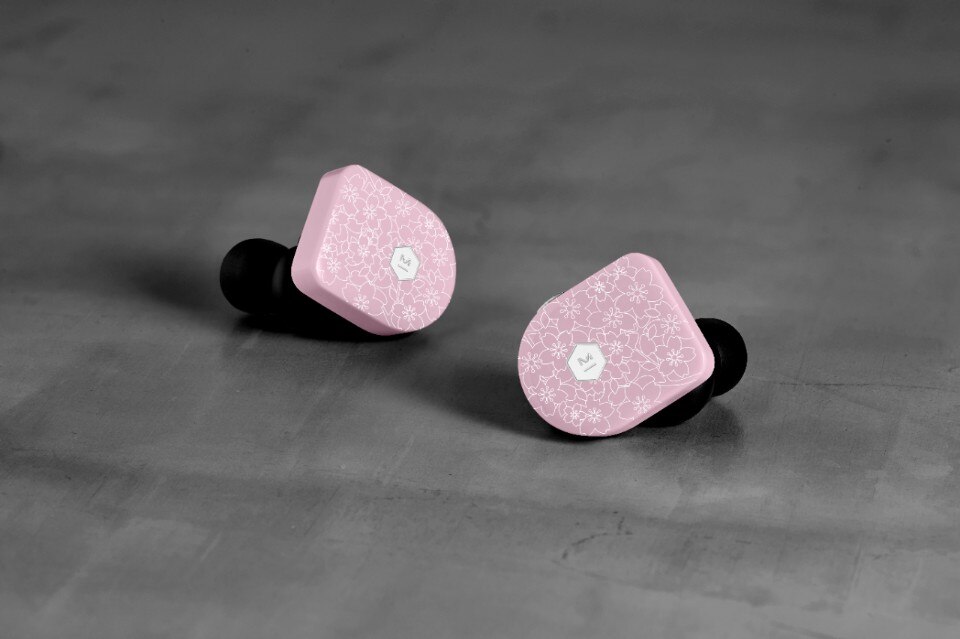 What are the challenges of this product category, which is so popular, with so many different competitors on so many levels?
The challenge in this category, whether it be headphones, earphones, speakers or any consumer category, is differentiation.
This particular design with "wings" is really peculiar. Where did the idea come from?
The fit wings are distinctive and unique in their ability to keep the earphones in the ear and to be customized for different sized ears. We came up with this design both from an aesthetic point of view, and particularly from a mechanical point of view, and I think the reviews are unanimously positive in terms of fit and comfort. We're also proud that we designed the system so that when they're in the ear, all you see is the earphone and you don't really see the wing that's holding it in.
Recently, you had a collaboration with Louis Vuitton. How did that happen? 
It's something we're extremely proud of. As a company that started in 2014 as a luxury audio brand, we always had our sights on partnering and collaborating with other luxury companies that we admire. We got really lucky to be able to work with Louis Vuitton. They were looking to get into the audio world and we were their clear choice in partnering.
Did you consider wireless charging for the case?
You're referring to inductive charging, which can be found in phones today. We know the technology but have not used it. We have it under development and there's a good chance you'll see something from us by the end of the year using inductive charging.*
Your earbuds sound really great. What technology is behind this achievement? And what about the hardware?
There's a lot of technology that goes into our products. We start with our design and materials and then layer in all of the technology and acoustics. From an acoustic point of view, the MW07s are less about technology and more about the materials we use. We use 10mm beryllium drivers, which are some of the largest drivers used in wireless earphones. Those are deliberate choices to get the sound quality we're known for.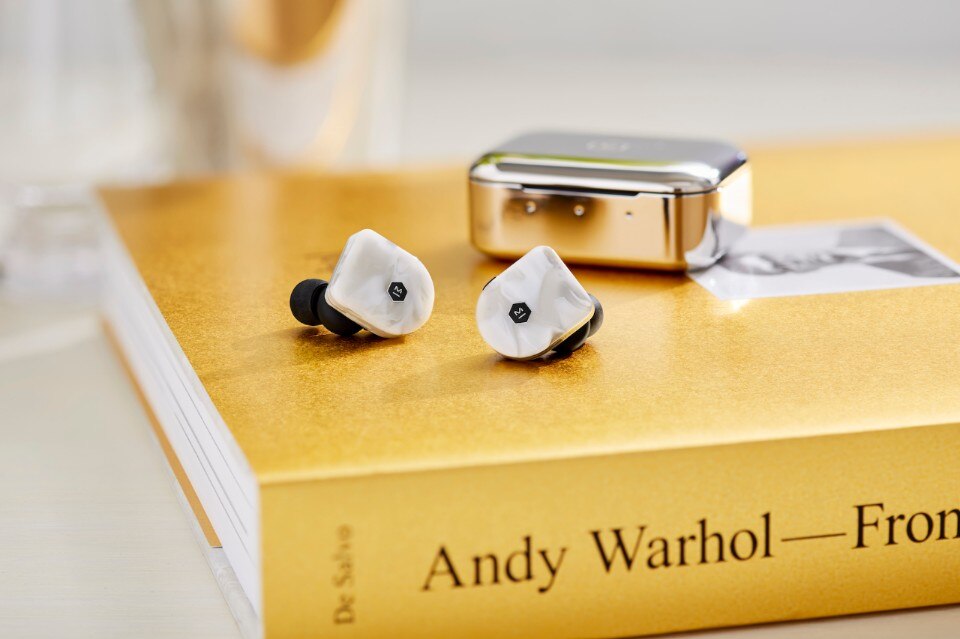 Commuting with the MW07, I noticed that they're not completely sound isolated. Was this a precise choice? For example, some competitors use a "transparency" option to bypass the isolation from the local environment.
The MW07s, like all of our prior earphones, have what's called a closed design. The amount that's closed really depends on which sized ear tips you choose from the allotment we provide. So if you're using one that creates a really tight seal, it'll sound more closed than one that has a looser seal. But in general, by using closed, you get the great acoustics. When you move to something that's more open it allows you to hear ambient noise (think Apple airpods). I think being able to hear a little bit of ambient noise is good from a safety point of view. If you're wearing them on the street you can at least hear traffic or people around you, but again it's finding that right combination of fit wing and ear tip.
Microphone is the Achilles' heel of earbuds. MW07's works good in a low noise environment, but wind or traffic can be a problem. Is this something that can be optimized in the future?
Yes absolutely. Microphone technology continues to evolve, especially from the time you start a project to the time you launch. While we're happy with the current microphone in the MW07, we are clearly working hard on a significantly upgraded version that you can expect to see by the end of 2019.
Some competitors use a touch system, you stick with mechanical buttons (personally I find them easier to use). Why this choice?
From day one, our design and approach to product is to have some level of tactility, and that's why we use a lot of metal and leathers; you can feel the cold metal as it has a certain weight, while leathers have a distinctive feel. We use buttons because, as these products become higher tech by design and definition, we always want to have a little bit more of old-school analogue or tactility built into them.
Are you satisfied with the interaction with the digital assistant or do you think that something better could come from smartphones and operative systems' brands?
I may not be the best person to ask this question. I wouldn't say I'm not a fan of digital assistants, I just haven't used them in my personal or professional life. And maybe that's a sign that there is room for improvement because when something comes around that I can embrace, I'll start using it.
What's the future of this kind of device?
There's a strong case to be made that earphones can almost become invisible as battery technology improves. You can buy a hearing aid that slips into your ear and no one will ever see it. I think for us, we'll always make products that people are proud to wear, display and complement whatever their personal style is. So don't expect us to make anything super tiny - our forte is to create on a bigger canvas.
Company:

Master & Dynamic

Product:

MW07

Category:

Truly wireless earphones

Year:

2019