I don't know if I'm a creator. But lately I've been working on editing videos, 3D drawings, architectural renderings and various digital presentations at the same time. All this combined with a continuous flow of editorial production and the inevitable zoom/skype/meet meetings that are now an integral part of any professional's day.

So I think I am in the right target for Acer with its ConceptD products: freelancers, small companies, photographers, graphic designers and other creative people. 
In these post-lockdown weeks I had the opportunity to test the ConceptD 500 workstation, together with the 27" ConceptD CP7 screen. These are part of the high performance PC family that provide "maximum power and creative freedom even in the most demanding tasks, such as 3D animation workflows and ultra-high quality video".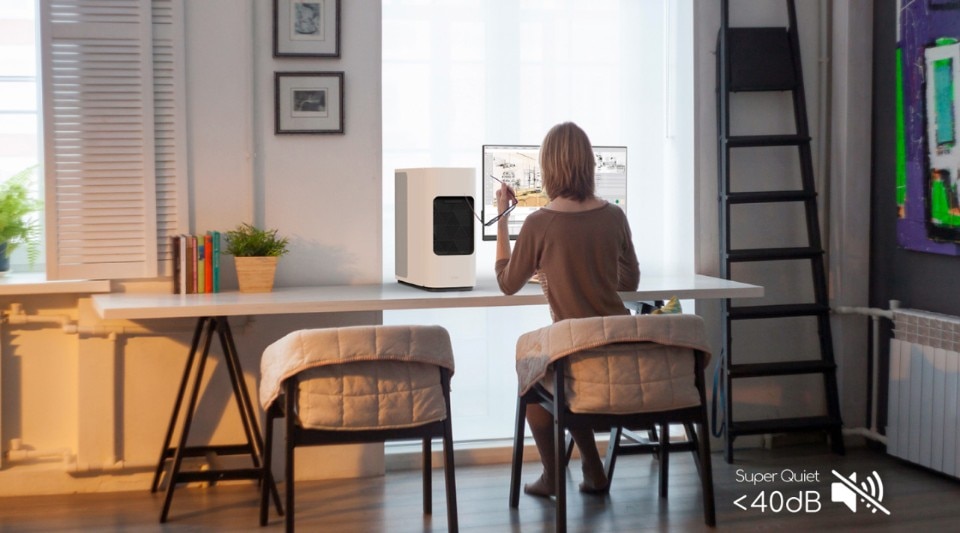 Let me start by talking about what I should be an expert of: design. The products sent to me by the Korean multinational company have an elegant look and refined details. What is most striking is the wood finish that we find at the top of the workstation and at the base of the monitor.
Although it may seem like a superficial and secondary aspect, for me aesthetics is a fundamental part of a computer product, which being used in work contexts can be seen by customers or non-professionals. ConceptD products are part of the trend for which household appliances are now considered pieces of furniture, just like lamps and armchairs.
In addition to the aesthetics Acer has also thought of a series of practical details that easily fit in with the morning rituals of the worker: the top of the workstation has a part intended for a wireless charging system, on which to place the smartphone; in the front there is a convenient retractable hook on which to store the headphones. The screen is easily adjustable in height (all you need to do is press carefully with your fingers) and is equipped with side flaps that reduce external reflections (in my case, saving from 9 am to 11 am).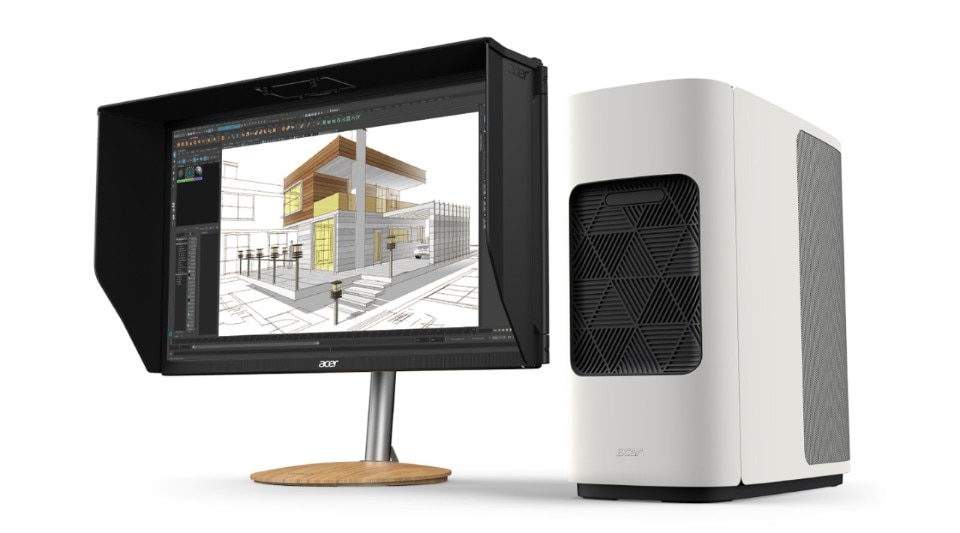 At a time when there is a lot of talk about smart working, it is necessary to reiterate how important an ideal working setting is: the right screen height, a seat that favours correct posture, the best lighting comfort. During the short period when I tried Acer devices my daily work routine has improved considerably.
As for performance, if my laptop suffers a bit from multitasking, I had the impression that I used a small part of the ConceptD power. The description of the workstation talks about an "Intel® Core™ i9 CPU and NVIDIA® Quadro RTX™ 4000 graphics card that delivers incredible performance in real-time project processing. These technologies enable architects, engineers, designers, and content creators to manage and accelerate workflows."
Looking for some opinions in specialized magazines, however, there are several complaints about the lack of an AMD solution as a processor. According to Roberto Pezzali "it's really difficult to recommend an Intel Core i9 solution in the creative field, when there are AMD's Ryzen Threadrippers that go twice as fast."
Highlighting is a key aspect for image professionals: the ConceptD CP7 screen is "PANTONE® certified and offers professional colour accuracy, with 99% Adobe® RGB, Delta E < 11 and DCI-P3 93%."
Finally, the price, or rather the quality/price ratio: it is almost unanimous the experts' opinion that, with the technical characteristics at its disposal, Acer's workstation is a bit overpriced (3,999 euros, but there are also cheaper solutions). In my humble opinion, however, the price gap compared to competitors is filled by the functionality of the product. It is therefore a solution designed for those who look at the computer world with a wider view and put design and performance on an equal footing.