The contrast in urban environments seems severe, gargantuan São Paulo and the historically layered Berlin. Their traditions, civic histories, and urban schema are radically different global cities, which is largely why Brazilian photographer Tuca Vieira was drawn to this European capital. But Vieira's approach to the subject veered toward the poetic: nighttime photographs of a depopulated city, an urbanscape where the imagination starts to impose its own fantasies.

Vieira worked at night as a practical consideration in a city that darkens early in the fall and winter. Traversing Berlin largely by bicycle to make his photographs, he engaged with the city with a swiftness and lightness that was also part of the working philosophy behind the project. Contending with not only the city but also the images of cities as propounded by modern German aesthetic traditions, especially the Düsseldorf School of photography, Vieira creates a tantalizingly disorienting realm where the graphically precise meets the allusive and shadowy.

Alan Rapp: What brought you to Berlin and over what period of time did you make this body of work? Is it an extension of previous work, or is it stand-alone?
Tuca Vieira: I went to Berlin by myself in what we can call a 'self-artistic residence' and I stayed there for three months.
It is an extension of my work in terms of subject but not in the method. It's again about the city but it was the first time that I decided to make my own complete project, not attached to any institution or magazine. It is very challenging when you can do what you want at any time you want. It's not as easy at it looks. You need more discipline and concentration.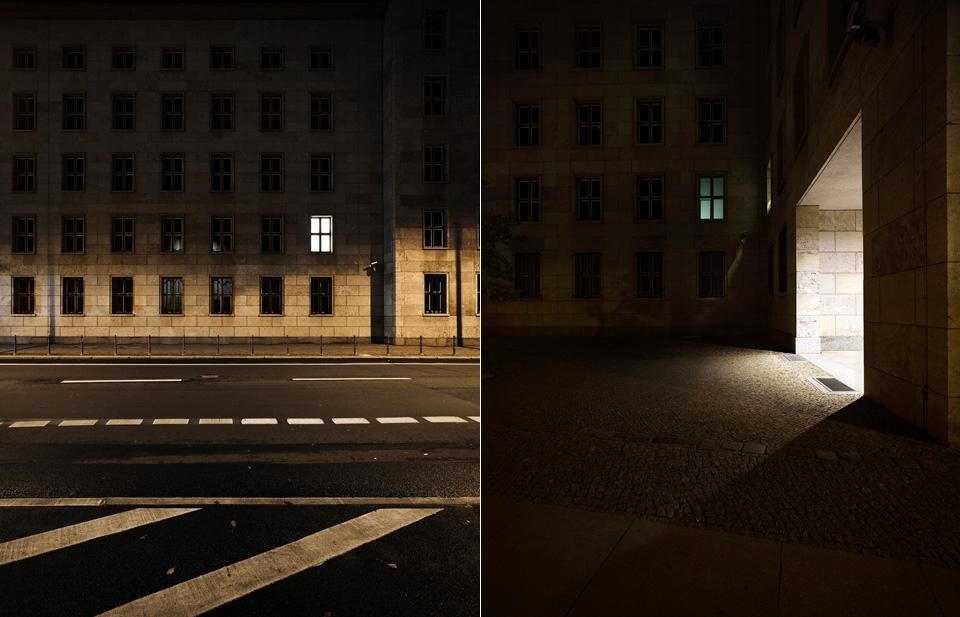 As a professional architectural photographer, how do you approach the urban subject, both philosophically and technically?
I do architectural photography for magazines and architects, and at university I had to decide between two passions: architecture or literature. I decided to study literature (and I am grateful for that) but architecture always remained a kind of unfinished project. When I became a photographer I finally had the opportunity to be close to architecture and urbanism. The result is that my approach to architecture is less technical, more emotional. But maybe this is what people like about my work.

Does literature influence your vision then?
It's a big influence. I consider writers and poets great image creators. There are many images in my mind when I read a book. Borges, Saramago and Kafka are my favorites. Now I am completely devoted to Roberto Bolaño.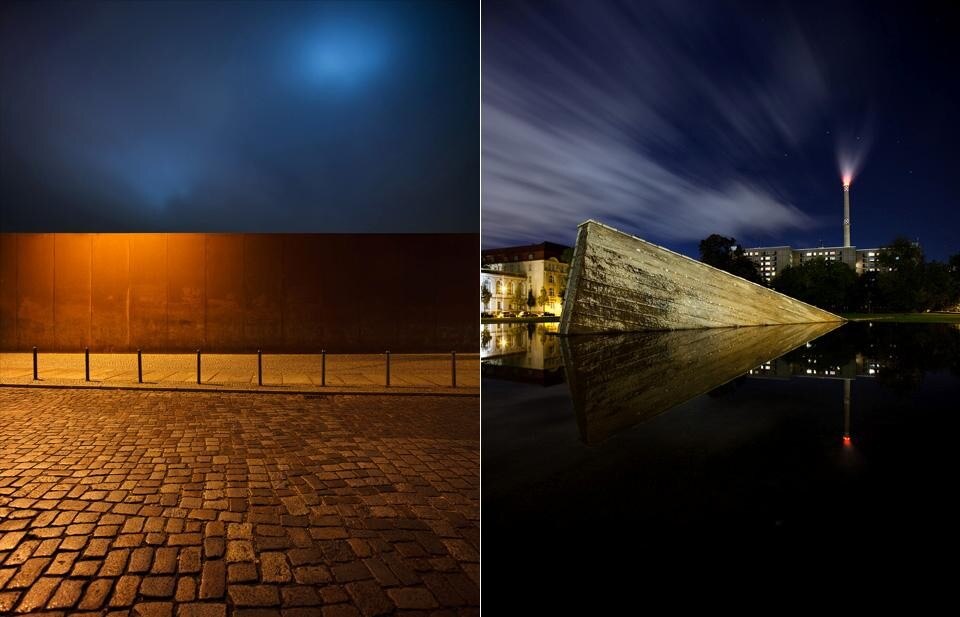 How does your work sit in terms of presenting cities photographically today?
We are in a very important period of humankind when for the first time more than 50% of us live in cities. I know it's symbolic, but it's time to think what kind of city we want in the future.
I just try to make people look at the city with a different eye. I see a city as the biggest human achievement, with all its complexity and human dramas. But it's also an enormous aggression to the nature and at the same time it reproduce the nature in many ways.
I believe beauty is necessary for life. I live and work in São Paulo, which is fascinating but not a beautiful city. In São Paulo you have to create beauty in order to support the problems of the city. It's different than Rio or Buenos Aires, for example, where beauty is everywhere. This scenario is very stimulating for photography.
In Berlin, the city itself and the memory of the city are often confused. The city means something to all of us, like in a collective memory. I tried to reveal that assuming the eye of an outsider.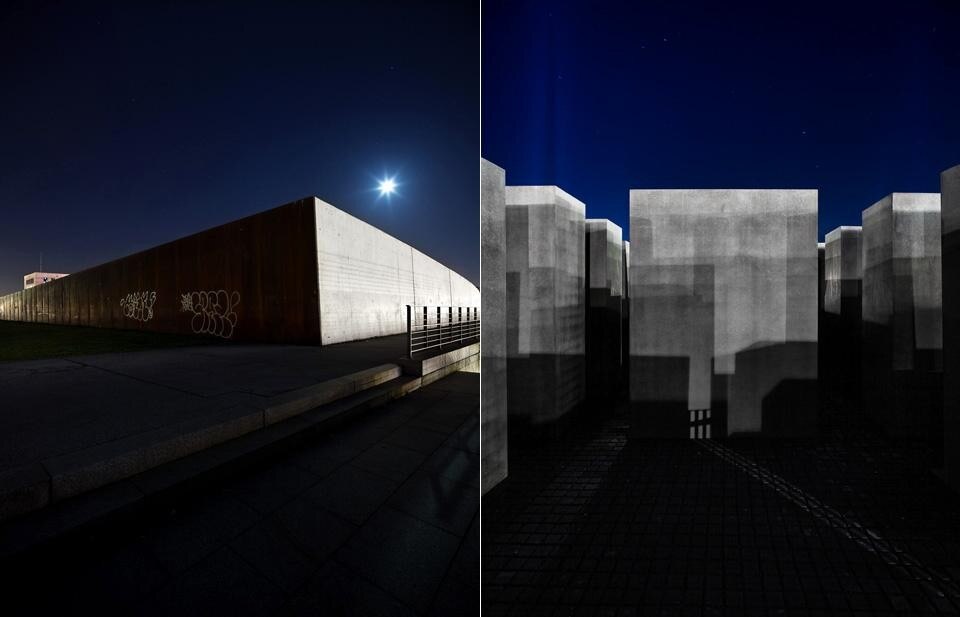 What does the Berlin urbanscape offer in terms of its layers of urban history, and how do you try to reveal those?
If someone came to me suddenly and said: "I want to know the history of the twentieth century but I only have one afternoon," I would say without a doubt: go to Berlin.
Berlin is like a vast urban laboratory. In just one century the city saw the imperial capital, the crazy twenties, the Nazi regime, the war destruction, a traumatic division and a new reconstruction. Each of these periods has left traces and scars in the city. The various monuments (designated and involuntary) of Berlin are so significant that they both amaze and frighten.
In Berlin, the city itself and the memory of the city are often confused. The city means something to all of us, like in a collective memory. I tried to reveal that assuming the eye of an outsider.
I followed an advice of a good friend, He sad to me (different of what I have learned): "go to Berlin and start shooting immediately, don't lose the freshness of the first approach." And this is what I did.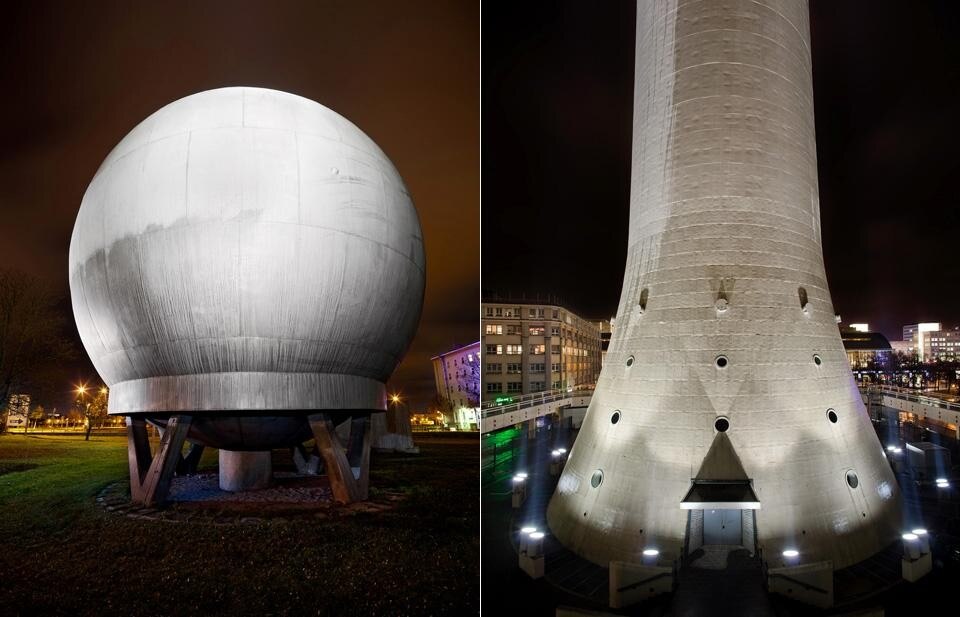 Is there an easy distinction between old and new Berlin—do those categories even apply? Which locations in Berlin work especially well for you?
I prefer to think on Berlin as a layered city. It's true that the city has changed dramatically in the last years but if we take the history of the city we see that it was always like this.
Berlin really defies the conceptions of old and new. I fell that many buildings and urban plans of Berlin, instead of representing a determined period of the art and architecture, tried to represent another time.
If we take Alexanderplatz for example. It was probably futuristic when it was build and now it's old fashioned, just like Fritz Lang's Metropolis (which was shot in Berlin). It's what we can call the future of the past. Or the beautiful Karl-Marx-Allee. It's hard to imagine that monumental axis been built at the same time as the Hansa Quarter with Niemeyer, Aalto and Le Corbusier. They were built to point a direction, an ideal. They are political statements in form of buildings that shows how powerful architecture can be.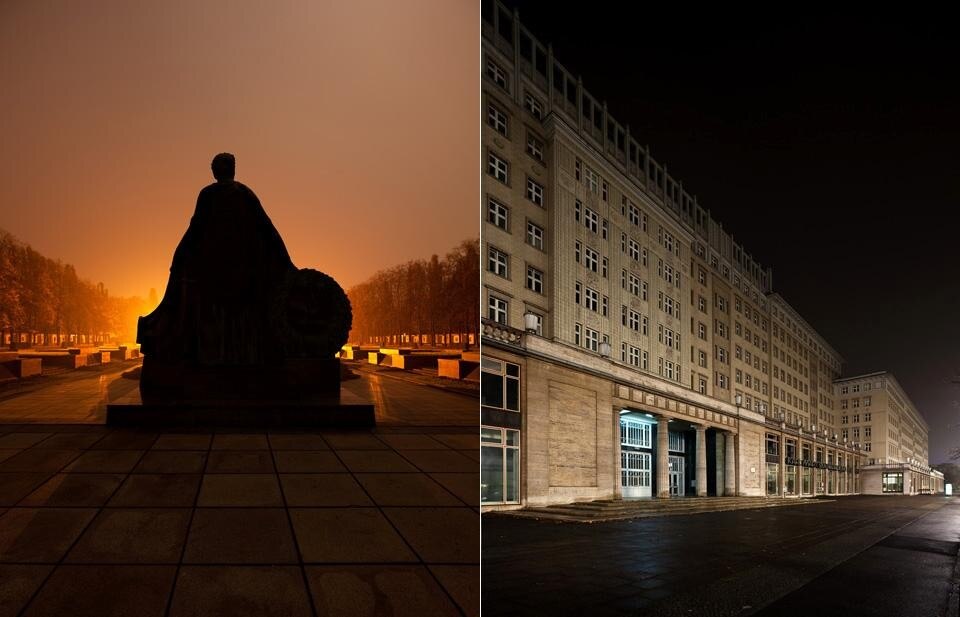 Do you find affinities with the night photography movement, such as the group known as the Nocturnes? What does Berlin offer at night that isn't as well seen during the day?
I didn't know about them! The night is more theatrical, less descriptive, more sensual, less distracting. I was interested in being on the boundary between the recognizable city and the private city. I thought that at night I could capture an atmosphere. I am sure each of us sees the night very differently. The colors are like the colors I see in my dreams, in my memory.
Night is as important as the day, which can be very distractive. It's maybe egoistic but I like to feel the city there just for me. I feel the city more intimate at night. A city is like a woman who waits for the night to get undressed.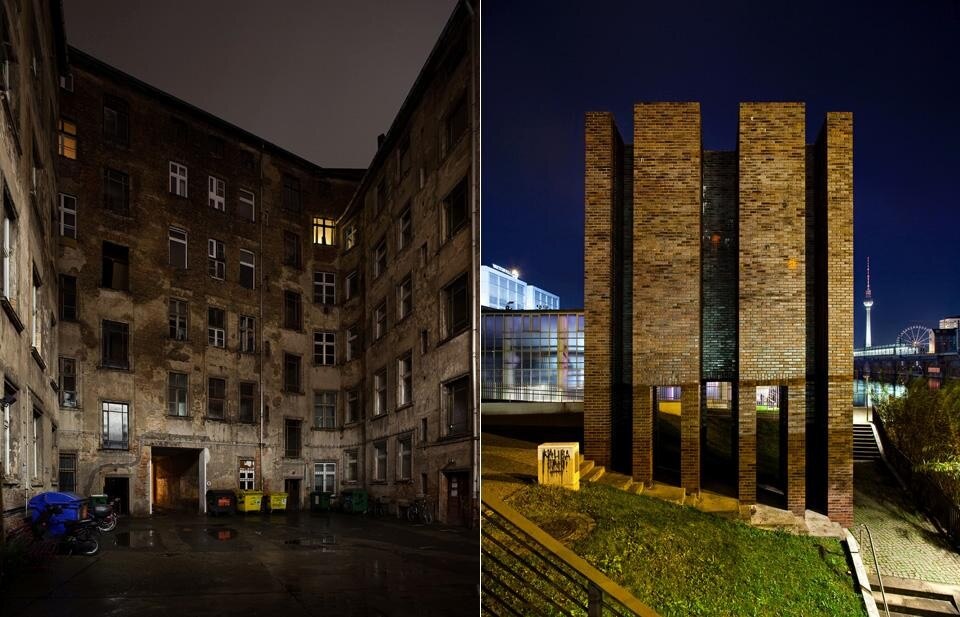 Is there any influence of German photography in your work?
One thing that can be interesting is the clash between Brazilian and German tradition in photography. I love the German approach, direct, frontal, descriptive and you can recognize something of this in the pictures. But I tried to add a bit of sensuality and passion. Someone called that "tropical Berlin."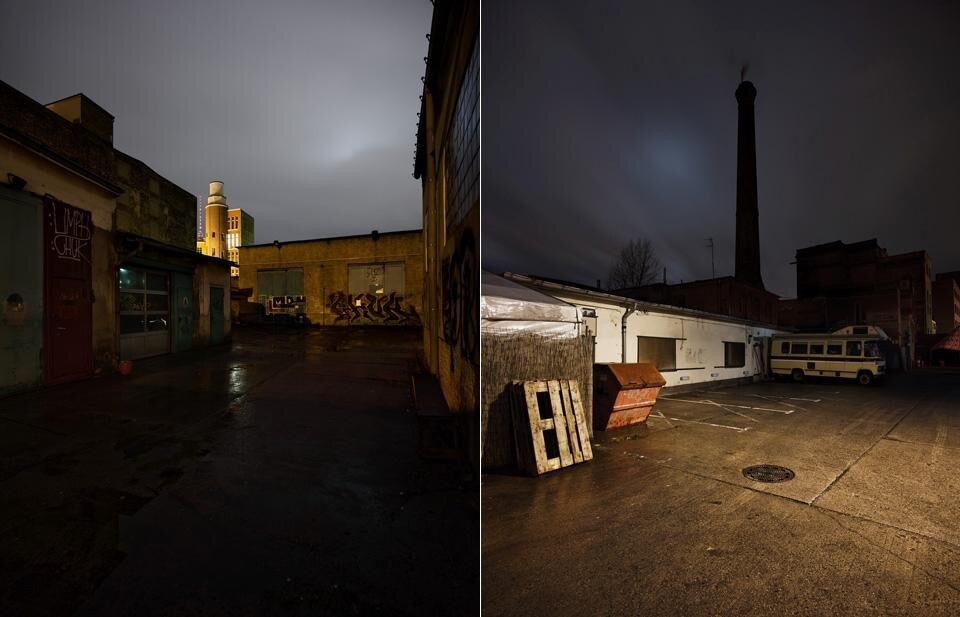 Tuca Vieira is a São Paulo-based freelance photographer who develops projects involving the urban landscape and architecture. He contributes to numerous publications, including the newspaper Folha de São Paulo, and the magazines Monocle, Wish Casa, and Monolito, among others. An exhibition of Vieira's work, Berlinscapes, will be on show at Fauna Galeria, São Paulo, Brazil on Thursday, July 28.