This article was originally published on Domus 985, November 2014
It's as if the lights on a stage have suddenly been dimmed. This spot used to be the excited core, the very heart of life in multi-storey buildings. Now, it's in the throes of a slow-motion heart attack.
Maybe the custodian's vestibule doesn't exist anymore, is what we suspect. Every time we cross a foyer, we see a closed hatch barring the little window that used to mark the custodian's dwelling.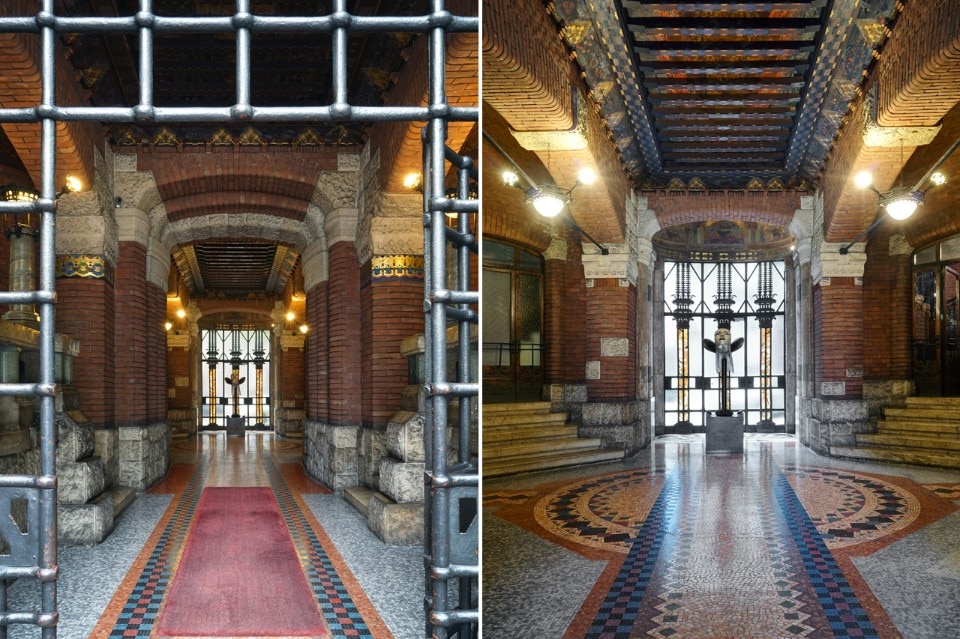 Without its pivotal role of supervision, the building's parvis has become a space where contact and exchange are feeble. It has become a big passageway, empty and mute.
City flats built the custodian's room into their entrance halls to accommodate the undertones (and overtones) of life. Space-wise, this little room orchestrated an area that was half theatre foyer, half hotel reception desk. It was an undefined area of "lost footsteps" where encounters might occur, like in a minute forum. Behaviour-wise, it was a stage where the highest and lowest expressions of civil cohabitation converged. The vestibule started off as part of the entranceway, over which the little room watched. It was a window looking onto a passageway, to check comings and goings.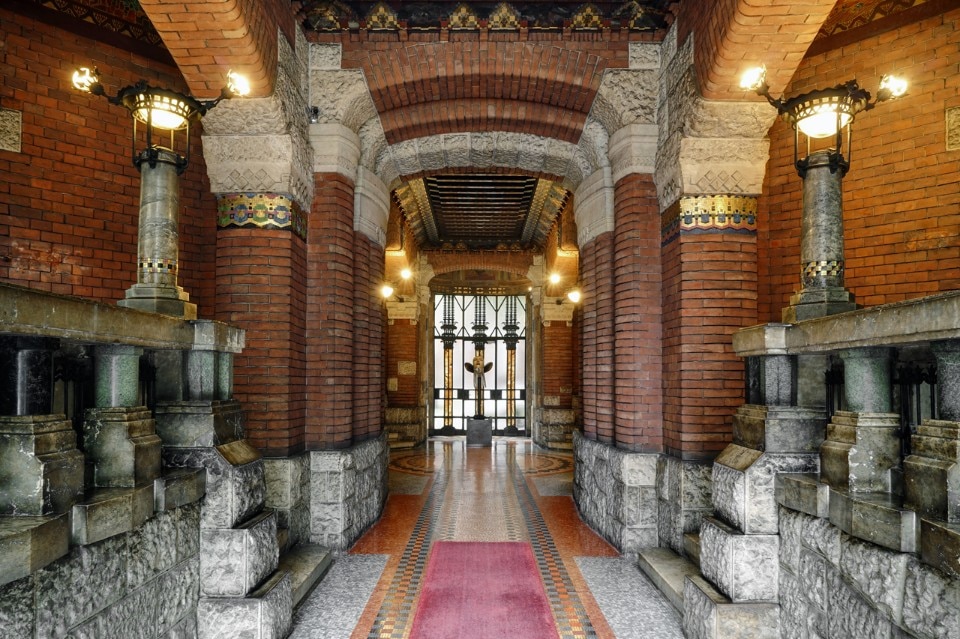 In the 19th century, the doorman was regimented into the restricted quarters of a soldier's sentry box. The cynicism surrounding earnings from rented flats did not allow him more than two by two metres. In second-class Haussmann blocks that was deemed to suffice. Sometimes in Paris, these spaces were created underneath the stairs, but later they were turned into broom closets. As soon as the first lifts appeared, the stairwell was incorporated into the entrance area of the building. That's when quasi realistically sized rooms of 30, 40 or 50 square metres could be made.
 There was a shift from the cavelike darkness of the Art Nouveau conciergerie, from its plaster walls glowing in the distant light of a stained-glass lamp, to the surgical rationalist display case, where the square metres increased to such an extent that all the luminous space cried out for art, which could be added or built-in. So the work of art made its entrance. In Milan, there were works by Lucio Fontana at Via Donizetti 24 (a scratched cement panel coloured by neon lights), on Via Panizza (his great Torso Italico from 1938) and at Via Senato 11, where his big ceramic door handles graced the corner building designed by Roberto Menghi and Marco Zanuso. There was art by Antonia Tomasini on the ceiling of the Minoletti house on Via Fatebenefratelli; there was a Caccia Dominioni-designed building whose doorman's quarters were given a terrazzo floor full of whirls and eddies, crafted by the sculptor Francesco Somaini.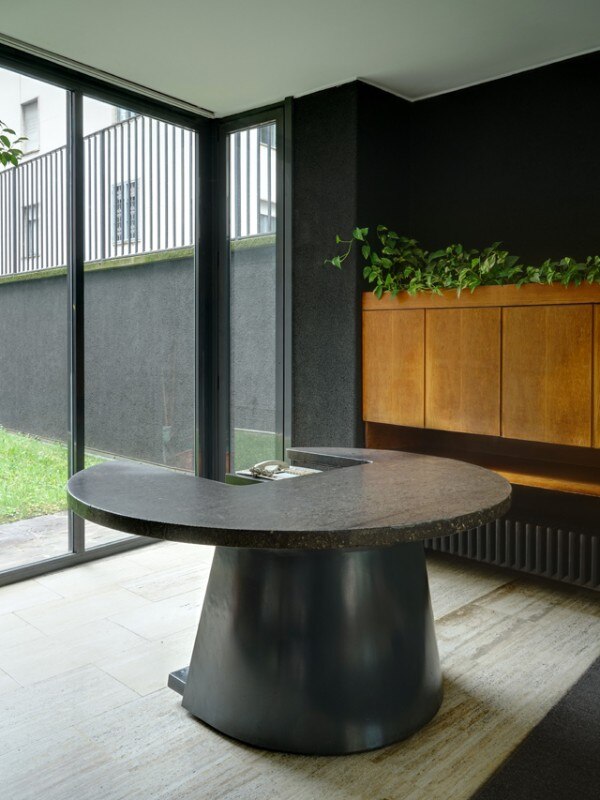 This was when vestibules were chic. In the 1960s, the custodian was pushed centrestage, into set designs straight out of James Bond and Stanley Kubrick movies. Semi-circular control desks were made to resemble cockpits from Dr. No or Dr. Strangelove with the concierge himself at the control buttons. This modern panopticon was further enhanced by the first security cameras. The surroundings, too, were worthy of mention: the waiting area with a ring of settees that did little but wait for someone from the upper floors to descend and commence lounging. Nowadays, custodian's rooms and telephone switchboards are closing in droves, in favour of printed circuit boards, remote-control devices, beeps, and texts connected to anti-burglary companies that send out signals from faceless places as a token that they are up and running. The days of playing ambiguous games are waning. We used to appear when we wanted to bump into someone, slip out silently when we didn't. We would stop for a chat one day, but not the next. We'd practice avoiding questions and dodging envelopes. Just who will pick up the news in our blocks of flats now, meaning those minor titbits of information that do not get onto Internet?
That perfect sense of being present was the force behind the ever-lit custodian's premises, where food was steaming in dishes on the table from eight in the morning. That tiny machine-à-habiter, will it ever live again?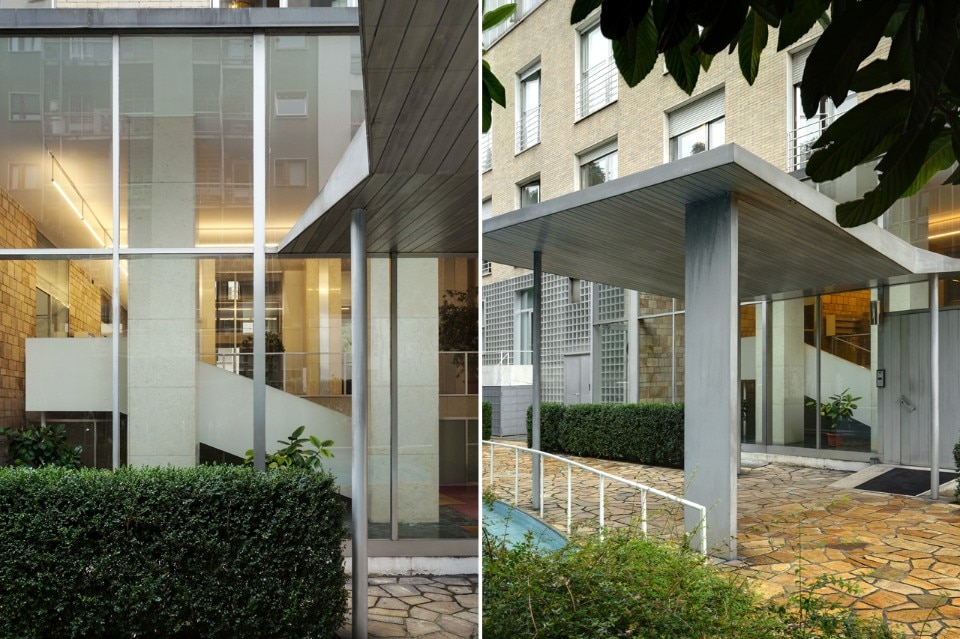 The vestibule was a buffer zone between public and private spheres. It was more private than public; it was a fundamental filter, a decompression chamber between the inside and the outside world. Its progressive decline makes us wonder about the future use of the ground floors of multi-storey buildings. What will these areas contain from now onwards? Will there still be commercial activity at the bottoms of buildings? Will only half-empty offices remain?
E-commerce will gut the ground floors of much of their commercial functions or at least reduce the multi-functional mix that used to keep this area rich and alive. It will probably be flattened into lots of different service companies (and we all know how non-spatial such services can be). Functions seem to have less need to be translated three-dimensionally into characterised and typical interiors. Only the apartments on the upper floors will survive, with all their complexities and unpredictabilities of relationships, with all their more or less explainable fluctuations, a part of which used to remain entangled in the tight-knit web of the custodian's room.