The May issue of Domus 1068 focuses on living. In his editorial, Guest Editor 2022 Jean Nouvel shows how architecture must analyze and question the world in order to make its mark and be considered art. "Architecture proves to be art when it can find a way to question and analyze the world in depth. Like nature, like endangered species".

Next in the Essays, professor and former Domus Director Deyan Sudjic analyses the similarities between the worlds of mechanics and architecture, comparing the different realities on common goals of innovation and new solutions: from investments to the actual effectiveness of research. This is followed by a reflection by Haig Beck and Jackie Cooper on the work of Pritzker Prize winner Glenn Murcutt, perceived as authentically Australian, even though it is grafted onto the international modernist approach.
The first part of the Architecture section is devoted to the 56 Leonard Street residential tower by Swiss studio Herzog & de Meuron. Until now, the skyscraper in New York was a type of building reserved for offices and characterized by uniform facades, but the building with its slender shape reworks the idea of "houses in the sky" in a play on the balance between volumes. "Five years after its debut, 56 Leonard Street appears to be a relatively successful combination of extravagant urban fantasy and pragmatic machine à habiter" writes Ian Volner.
The section continues with architect Michael Maltzan's Broad Beach Residence project, a private residence on Malibu beach, with a composition of volumes that maximizes ocean views. At the same time, its interiors are amplified by a series of murals by Sol LeWitt. Kiyoaki Takeda Architects, on the other hand, show a residential project in Tokyo conceived as an experiment in the coexistence of man and nature: an architecture that moves away from the idea of green as mere decoration, presenting itself instead as an infrastructure for the environment. Finally, a villa resting on the sharp Lebanese rocks by Karim Nader Studio, and a public infrastructure created in a former mining area by DnA_Design and Architecture.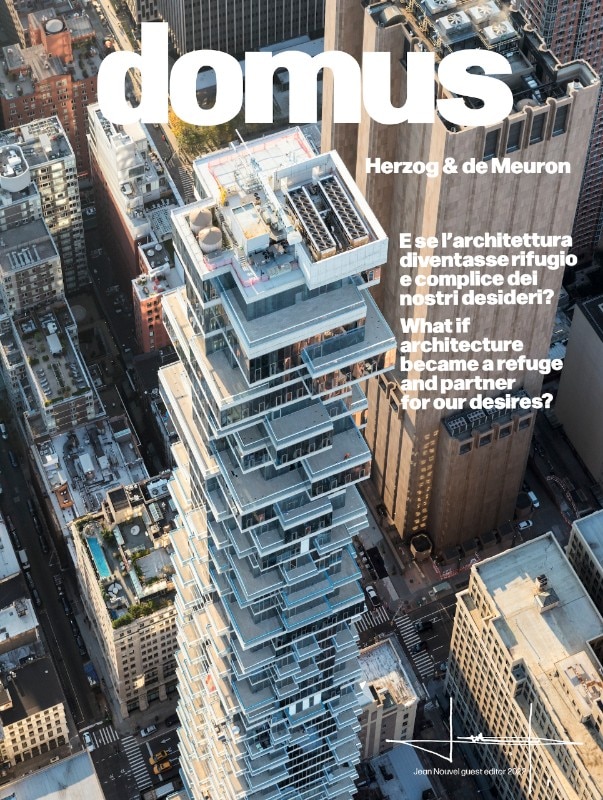 The Art pages focus on Robert Wilson's play Turandot, in which the elegant and the playful, the static and the agile alternate in the lights, sets and costumes instinctively attributed to a Japanese inspiration, but whose origin, albeit distant, could be traced back to Expressionism. For Design, Volkan Alkanoglu tells us about the pedestrian bridge commissioned by Fort Worth Public Art, while Marc Newson illustrates the Quobus modular bookcase, designed to contain other objects and then partially disappear. Finally, Shiro Kuramata explains the design of his "chalice of light".

The issue closes with a final reflection by Emilio Ambasz, an Argentinian architect and designer. Ambasz describes architecture as a product of social imagination. "We need to create a more a-tectonic notion of architecture, in which architecture is conceived as an integral component of that human-generated nature that we are intentionally, but also unintentionally, creating," he writes. "The task before us is to reconcile the nature we are relentlessly building with the organic nature we have been entrusted with."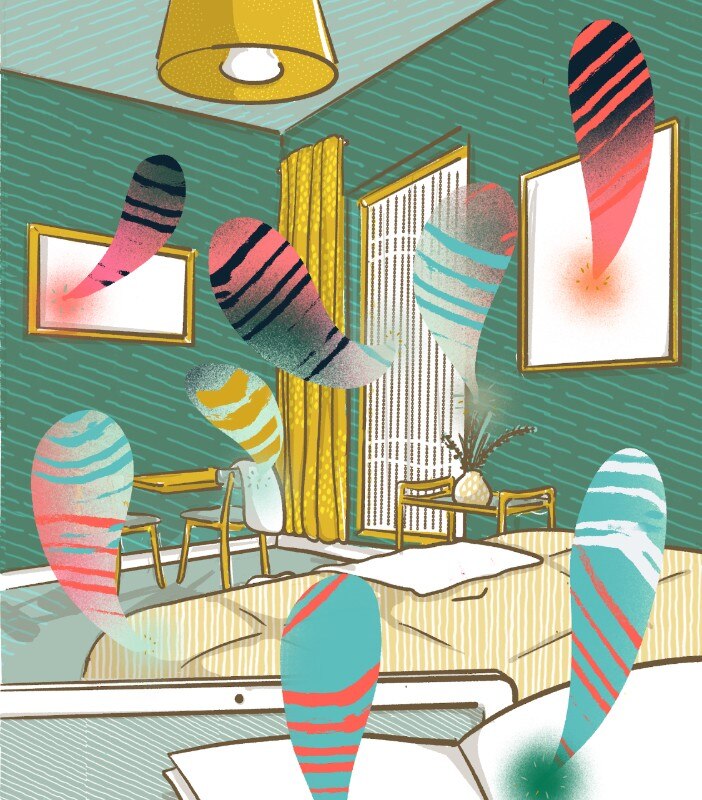 This month's Diary, pages dedicated to current affairs, is opened by the Points of view section, where Alison Brooks, head of Alison Brooks Architects, and Smith Mordak, director for Sustainability and Physics at Buro Happold, discuss the future of the building market and architecture's strategies for achieving new models of development. Elena Sommariva talks about Pierre Charpin's collections for Saint-Louis, which combine tradition and contemporary design. Antonio Armano talks to Pierluigi Lualdi about the family business: from its roots, encapsulated in the walnut pulpit of the church of San Nazario and Celso in Marcallo con Casone, to Welcome, the Philippe Starck door that integrates all the technological elements.

Walter Mariotti, Editorial Director of Domus, closes with a reflection on Giuseppe Tucci, an orientalist, explorer, lecturer and historian of religions. In 1933 he founded the Italian Institute for the Middle and Far East in Rome (IsMEO) with Giovanni Gentile.