Lina Ghotmeh has been selected to realize the 2023 Serpentine Pavilion in Hyde Park, London.

Entering its twenty-second edition, this initiative born in 2000 with the first commission to Dame Zaha Hadid has often consecrated rising careers such as for Francis Kéré and Frida Escobedo, and this year will constitute a new step in Ghotmeh's work on "Archaeology of the future".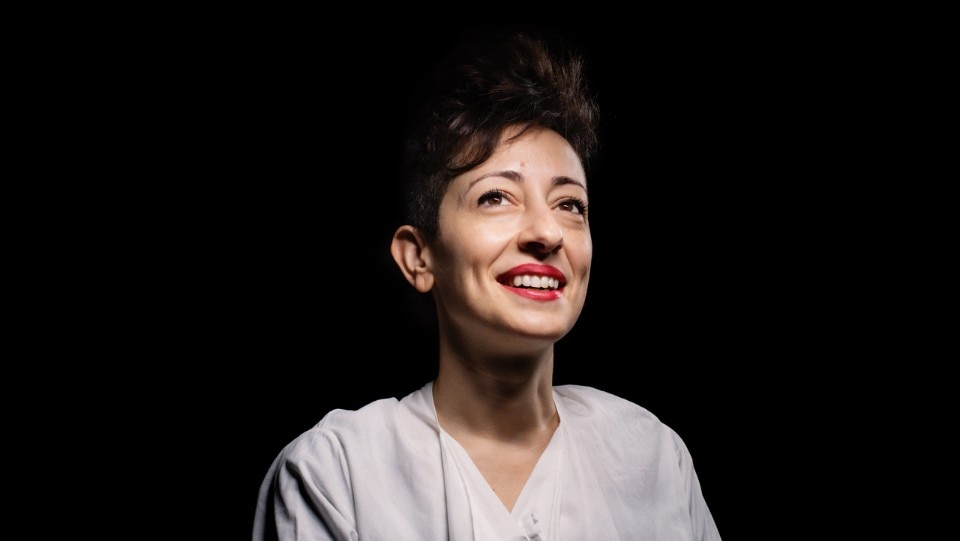 "Architecture is torn between the process of its making and what its flesh should portray. To me, architecture is a dig into the past projected into the future" Ghotmeh had said to Domus when we met her in 2020 for an interview, and À table – her concept for 2023 Serpentine Pavilion – articulates this approach  in domesticity: "Rethinking what and how much we eat – how we 'consume' and how we weave our relationships to one another and the living world – moves us towards a more sustainable, eco-systemic communion with the Earth" the designer says, "our 'cuisine' grounds us home; it reminds us how linked we are to the climates in which we grew up".
The organic shape of the pavilion in fact evokes a sense of unity, echoing the design of a table and inviting to human interaction through the conformation of the seating.
Ghotmeh, born in Beirut in 1980 and now leading a Paris-based international firm, has always worked on memory as a founding element in the design practice, translating this approach into projects such as the Stone Garden tower in Beirut and the Estonian National Museum. This line of research has also led her to recently become a visiting professor at Yale, and the guest of several exhibitions across different continents, from the Cooper Hewitt Smithsonian Museum in New York to the Venice Biennale. 
Opening image: Serpentine Pavilion 2023 designed by Lina Ghotmeh – Architecture, design render, exterior view. Photo © Lina Ghotmeh – Architecture. Courtesy: Serpentine