Contrarily to what the title says, let's start with what makes the Xbox Series S surprising. I had the chance to try it for a couple of weeks before writing this article, and this is what I discovered – first of all, it's surprisingly small, and it is certainly "well made" or, as people now like to say, its CMF design shows an extremely close attention to detail. Then, I was surprised to find a disposable battery pack in the box – Microsoft wants to become carbon neutral, and yet cannot make a controller that charges like a phone? That's disappointing, as well as surprising. A bit like the controller, which has been perfected, but certainly didn't transform much.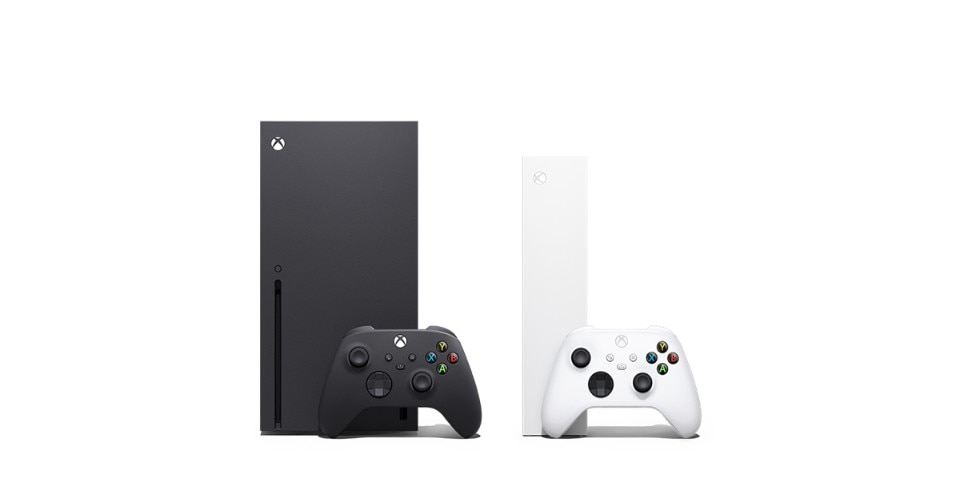 Another surprising thing is the name, but we already knew that. Xbox's next-gen products, the generation of Microsoft consoles that will compete with Sony's PlayStation 5, are the Xbox Series S and X (the latter being bigger and more powerful) – and their names aren't too different from Xbox One S and One X, that is, the previous generation's consoles. The name says it all – during the couple of weeks in which I tried the console, I spent most of the time trying to understand the difference between the previous generation rather than enjoying the new one. Because Microsoft created a console where the famous "wow-effect" is nowhere to be found. No surprises.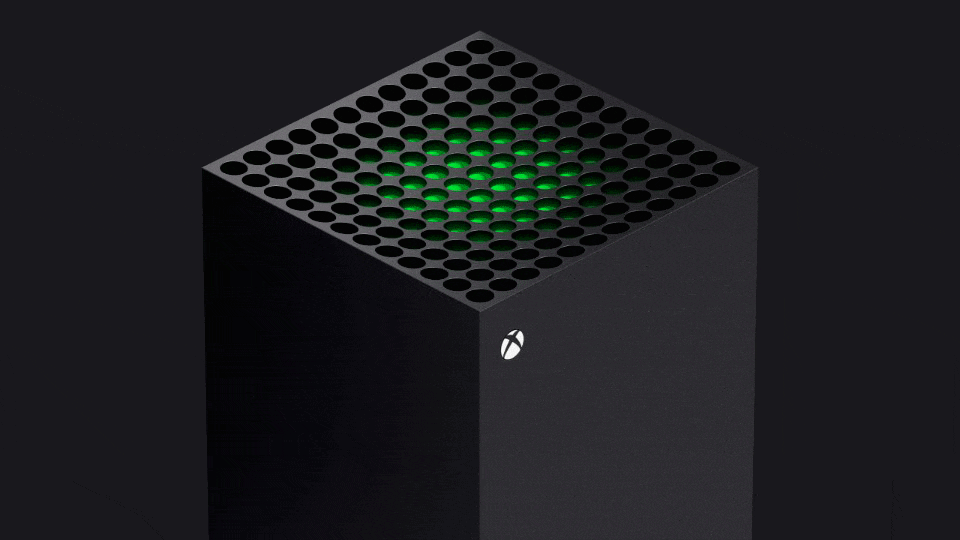 Black and white intelligent geometry
Xbox design process
Vents
Controller components
Vents perspective
Xbox Series X green CMD
Series X knolling internals
Xbox controller design
Xbox Series S and Series X
Xbox Series X
Xbox Series S
Xbox Series S
Xbox Series S
Before getting my hands on the Series S, I thought I was going to write about how the next-gen consoles would transform the user experience through the interface. But I soon found out that there's nothing to say about it, because at the moment my old Xbox and the new Xbox Series S have the same interface. Identical. Among other things, it didn't really help to go from the previous "top of the range" console, the One X, which at the time was presented as the most powerful console on the planet, to the new entry level console, the less powerful next-gen console on the planet, the Series X, whose value lies above all in the fact that it's quite cheap (only 300 euros and you get a next gen console), has a less lame/nerd look than most consoles and is portable - I mean, it's not portable like a Nintendo Switch, which is really portable, but the Series S is really easy to carry from room to room or from house to house. All you need is a backpack and a TV with an HDMI output. Going from the One X to the S Series was a big change, also because, paradoxically, the former continues to cost more than the latter: above all, you're paying for the 4K resolution,  while the Series S loads the games much faster and, if you have an optimized game, it delivers higher framerates – which is a crucial aspect when it comes to gaming experience. If you want to buy an Xbox console and enjoy the full next-gen power, you should go with the Series X "tower" (500 euros).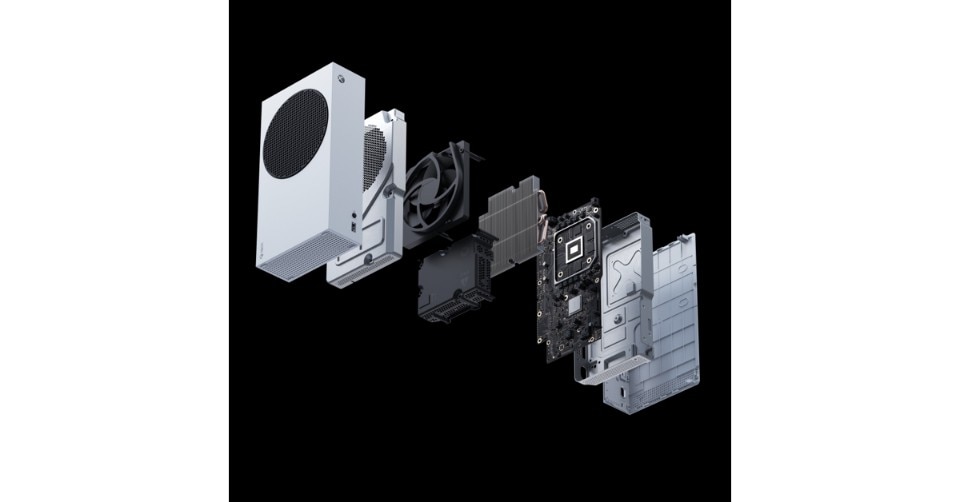 Matteo Sciutteri, Runeheads CEO and Game Design's core trainer at the Digital Bros Game Academy, admits he feels cautiously skeptical about the new generation consoles, and predicts that there will be an increasing fragmentation within the console market, with constant hardware upgrades. "The computing power of new consoles is interesting, because it will improve the performance of gaming systems such as physical simulation and artificial intelligence in new products," explains Sciutteri, who warns, however, that these elements require study and research and development. "I expect a big leap forward from the first next-gen games, especially when it comes to aesthetics".
An aesthetic leap forward that, in the Microsoft ecosystem, also involves Smart Delivery, i.e. the possibility of playing a number of games, both on Xbox One and with an optimized version on Series X|S, and vice versa. And all this in total continuity, since this system automatically transfers your save games from the old console to the new one. This is especially useful to immediately access a huge library of games, but it doesn't help giving next-gen consoles a precise identity. After all, as Alberto Barbati, game developer and consultant and game programming trainer at DGBA, explains to Domus, next-gen consoles have the same hardware as the previous generation, only they're more powerful. "The tools and the way they work haven't changed. The fact that both consoles offer total backwards compatibility shows how similar they are to the previous consoles".  For the record, the new Xbox Series X|S should be compatible with all previous Xbox games. Of course, those who buy the Series S without the disc drive won't find it that interesting.
To sum up, we can't expect to spot such a big difference between old and new consoles like when we went from Playsation 2 to Playstation 3: the latter was about 37 times more powerful, an improvement so huge that is impossible to achieve today. And the few games coming out on Day One, all compatible with the old Xbox One, won't help you to love this next-gen right away: there's the very trivial Watch Dogs Legion, a pseudo-cyberpunk game in which you hack systems as if you were playing a "pipe connection game" set in a London that more or less looks like to the one that everyone who has been there on a trip at the age of fifteen has in mind, from Camden Markets to Cyberdog; there's the umpteenth new Assassin's Creed, which this time seems to be coming directly out of the TV series Vikings. There's also a new Tetris (Tetris: Effect Connected), and the latest expansion of Destiny 2, which should (once again) revolutionize the game, but the patch for the new consoles will arrive in late December. At least there's the amazing Yakuza: Like a Dragon, with a nice splash of "role-playing" elements of a cult series that looks like GTA if Takeshi Kitano were to remake it (and getting into a fistfight in the alleys of Tokyo during these lockdown days is great). The races of DiRT 5 are quite fun, and we are all waiting for Cyberpunk 2077, which has been postponed to December.  This last game will be above all the previous generation's swan song. We're also impatient to know more about the horror game The Medium, which will also be released in December. And then, in 2021, Microsoft should finally be able to present Halo Infinite, or maybe some exclusives from the recently acquired Bethesda, and maybe we'll get to see what these next-gen consoles can do.
On its part, Sony relies on a consolidated strategy, that of exclusives, and when PlayStation 5 will be released, the new Spider Man: Miles Morales will be already available. On the other hand, when it comes to Xbox, the real "killer app"seems to be, at least at the moment, Game Pass, which according to Redmond is the Netflix of videogames. So much so that in the USA, for a monthly fixed fee, they give you an Xbox Series X|S with Game Pass, or – as I see it – they give you a Game Pass with a console. Games, those of Game Pass, which can be downloaded today and in the near future will be played on streaming with xCloud, who's being beta tested on Samsung and few other Android phones. Soon it will also be available on Windows. At that point, who will want to buy a console anymore? During an interview with Domus, the Xbox designers pointed out how the "premium gaming experience" still happens with gaming consoles. Alberto Barbati agrees that video game live streaming can create a new niche market, especially for some genres it still can't deliver results that will satisfy the most demanding gamers. And to close, note how Microsoft's strategy of presenting two such different consoles will not make life easier for developers: compared to the Series X, "the Xbox Series S has much less performing hardware, and it's only marginally more powerful than the current generation. For developers, this means a higher cost on Xbox because, in fact, they will have to develop games for two different kinds of hardware". At least until the next update.