A group of houses modelled like Disney castles have been built in Bolu, one of the most enchanting places in the world.

Located in Bolu, Turkey, along the road connecting Istanbul to Ankara, the houses were built by Sorot Group as a resort for tourists frequenting the area's thermal baths and ski slopes.

There are over 730 buildings including villas, mosques, shopping centers and spa complexes, designed for foreign tourism. The architecture of the castle-villas clashes with the natural setting and surrounding buildings like a fist in the eye. Now with Turkey in the midst of economic recession they risk not being sold.
The complex called Burj Al Babas has provoked discontent on social media due to its proximity to the ancient Silk Road village of  Mudurnu, which dates to 1300 and was put forward as consideration as a UNESCO site in 2015 due to its Ottoman heritage.

The construction company behind Burj Al Babas is reported to have damaged the land, destroying woods by uprooting black pines. The citizens of Mudurnu, a village of 5,000 people almost all over the age of 60, have not looked favorably on the new buildings, with one local business owner claiming: "These little castles are not comfortable with Mudurnu. We must not undermine historical heritage."

Residents had been told by Mudurnu's mayor, Mehmet İnegöl instead, the miniature castles would be hidden out of site in a valley some 3 km from the village, as reported in Hurriyetdailynews.com. But beyond this, the irreparable environmental damage remains.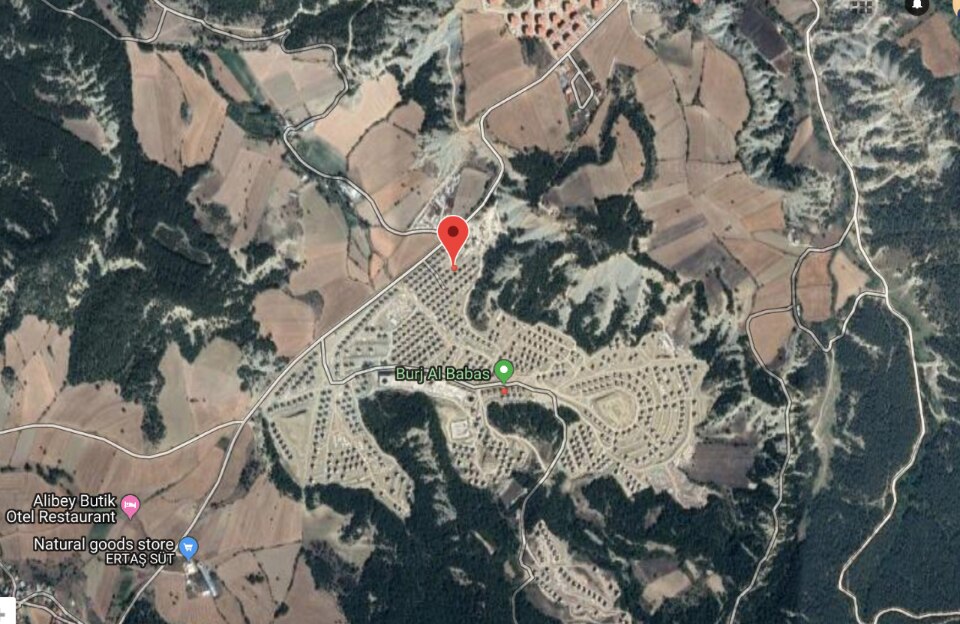 The biggest question, however, is the destiny of the villas, because the company that built them ended up bankrupt, due to the economic recession in Turkey.

"Some buyers have not been able to pay the [cost of the] villa" (between 400,000 and 500,000 US dollars), explained the vice-president of the company Mezher Yardelen.

The company's bankruptcy is likely to be resolved in 2019 but what seems certain  is that these houses, certainly criticizable from an aesthetic point of view, but designed to bring wealth to a depressed area, will not bring any benefit.