The first Manolo Blahnik space in Doha, Qatar, recently opened at Salam in The Gate Mall with a design by architect Nick Leith-Smith. The forty square metre space showcases an overall neutral palette echoing the quality of light and landscape of the vast expanses of the Rub' al Khali desert and the Sabkha salt flats.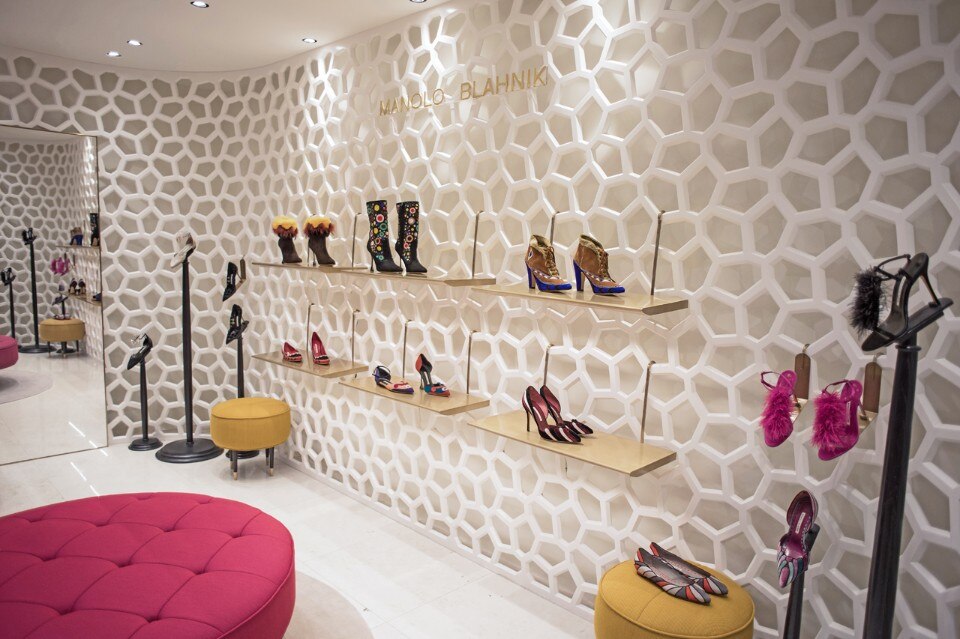 As an evolution of the Dubai flagship, an elaborate white hardwood screen is hand-carved in a tessellated stone coral pattern paying homage to the mathematical complexity and intricacy of Islamic architectural detailing. A careful curation of shoes are tantalising figures against the intricate geometric canvas which unrolls against the back wall.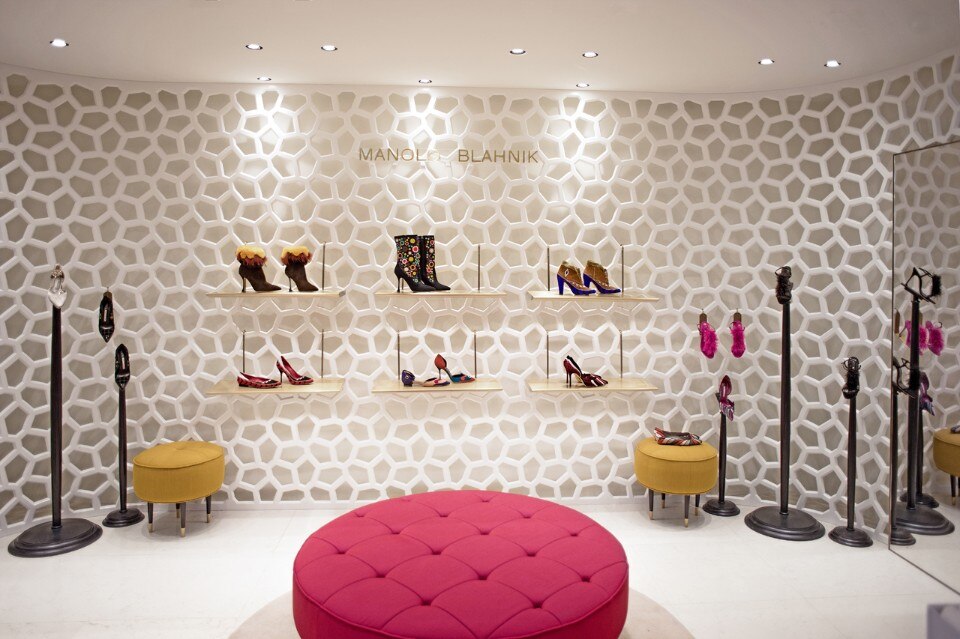 The circle, the basis for geometries in Islamic art is referenced in the majestic circular tiered display tables and the low upholstered ottomans, providing contrast with rich jewel hues. Shoes are perched elegantly on individual plinths and reverently displayed through curved glass cabinets.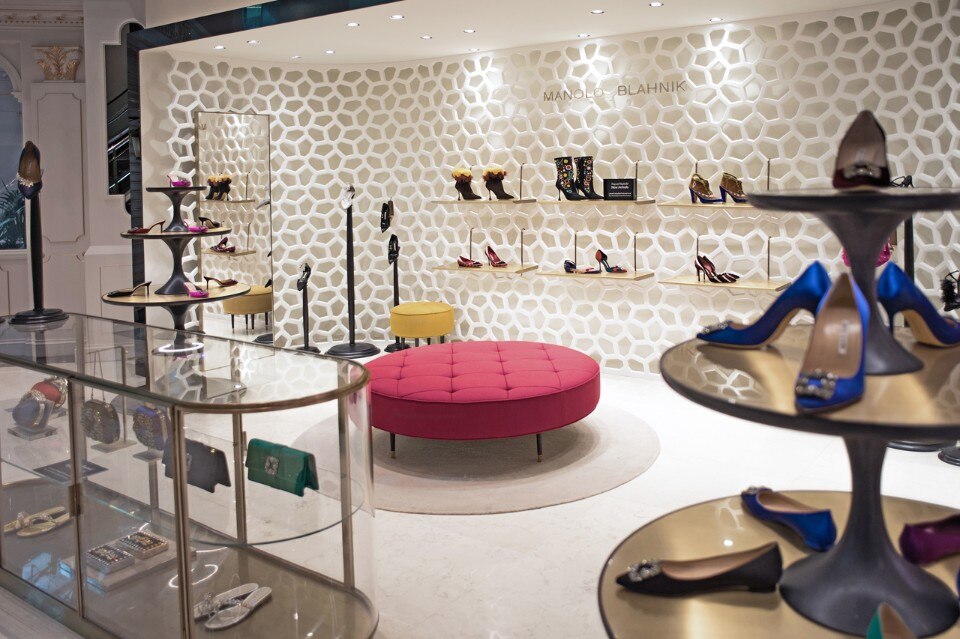 Manolo Blahnik, Doha, Qatar
Program: shop
Architect: Nick Leith-Smith
Completion: 2017