Tellegen first gained international fame as a graffiti artist back in the 1990s under the pseudo Delta. In the history of graffiti, he has come to be considered as the bridge between generations. He is one of the few artists who, by redefining the aesthetic codes of graffiti, have transformed a hermetic counterculture into a mainstream and open culture.
For this new MIMA exhibition dedicated to Tellegen, the various sculptures/installations spread over three floors, do not offer a chronological narrative of the work, but rather an impressionistic portrait. The works scattered through the installation are associated freely.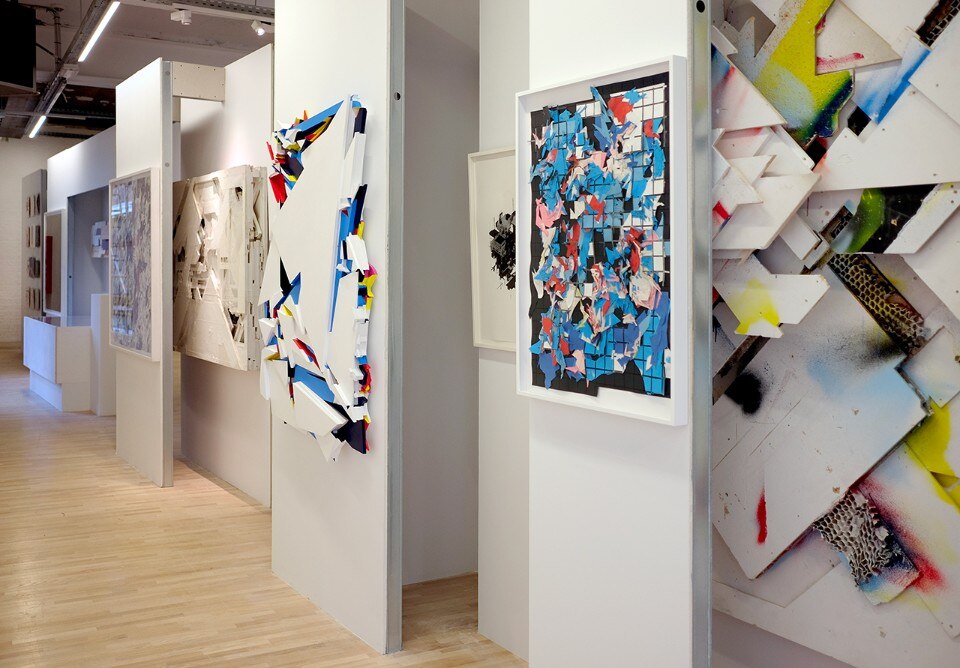 Studio works are displayed, along with graffiti archives, a video game and artefacts of all kinds of collaborations with architects, a music label, and even brands of trainers, clothes, speakers, tiles, etc. This constellation of experiences underscores the artist's need to extend the creative field and reach out to different communities.