Persian Primavera & Keivani Architects considered two essential factors to develop the concept of Mehr Khaneh interior design. The first factor is the client's interests in the Persian civilization, culture, and values, namely the metaphors of Mithraism and sun. The second factor is the artistic character of the client, which had to be reflected in design.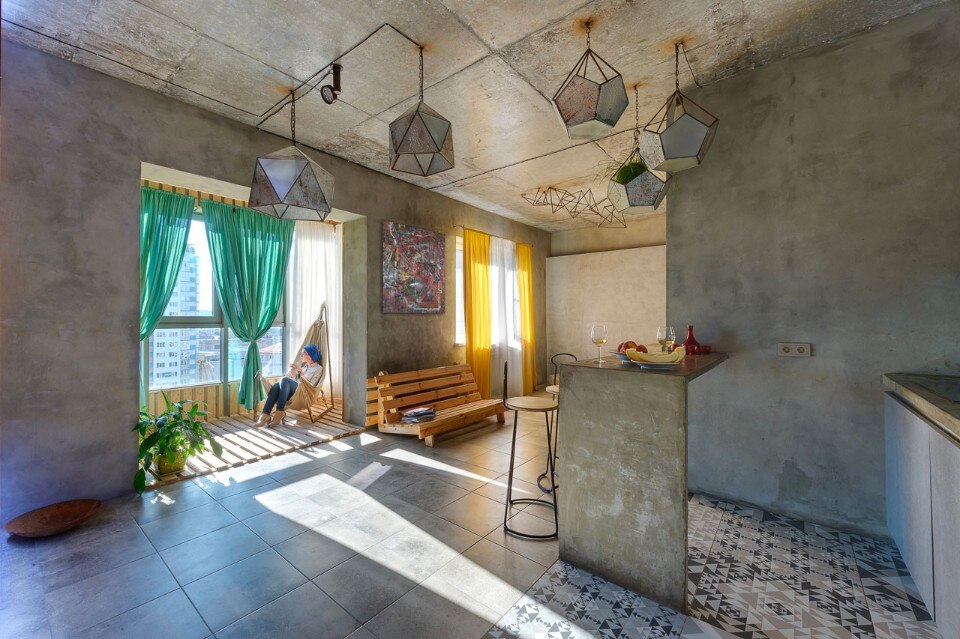 Right in front of the kitchen, wooden materials are used to create a beautiful scenery with the special daylight available at sunset. One room is considered as the home office and meeting room, designed with simple yet creative ideas like using patterns of concrete for the floor lamps.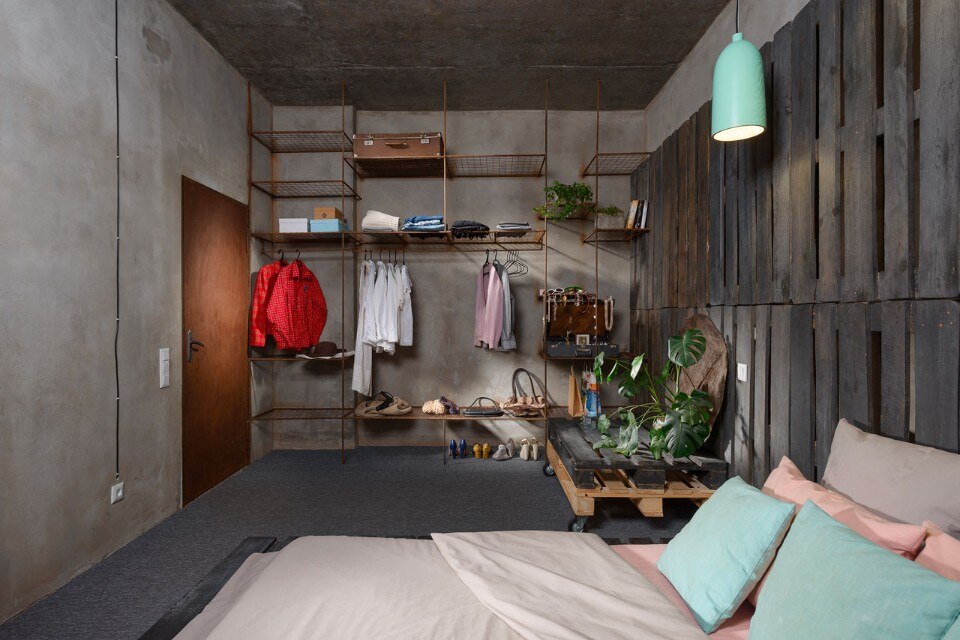 Although affordable materials such as concrete, rebar, and recycled wood are used in the bedroom's interior design, desirable and relaxing space are created to satisfy the requirements of a bedroom.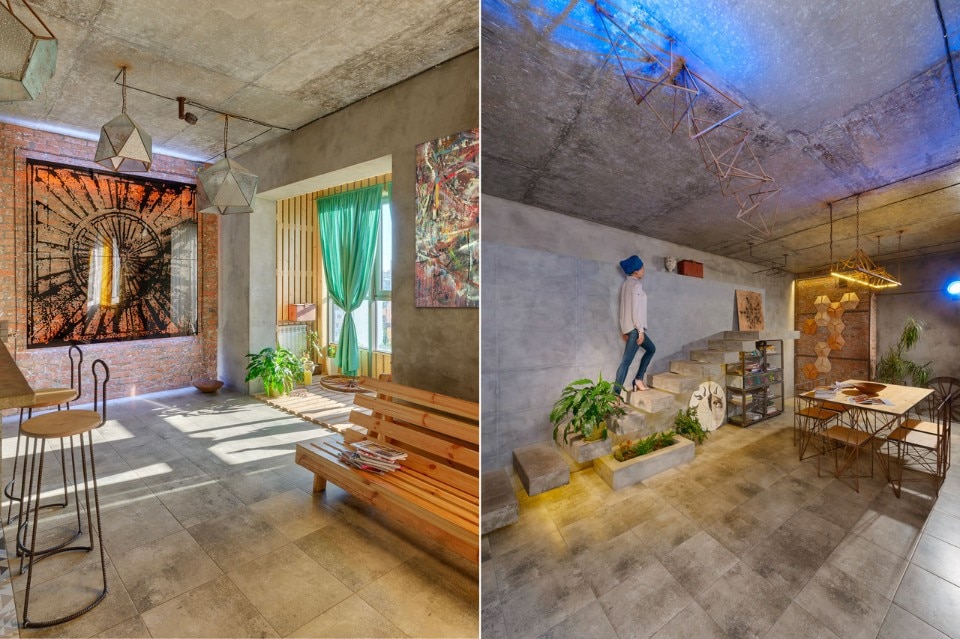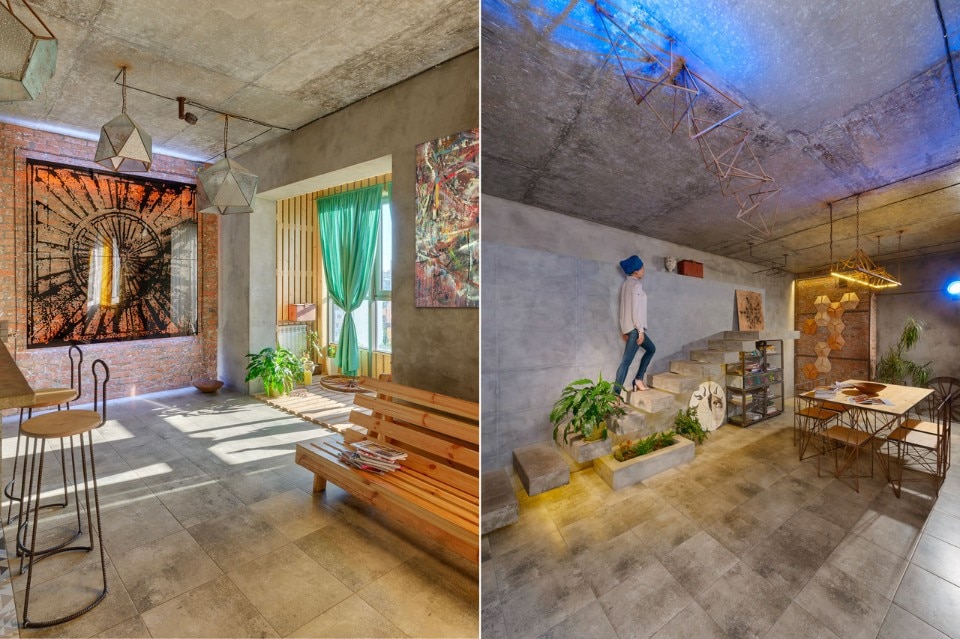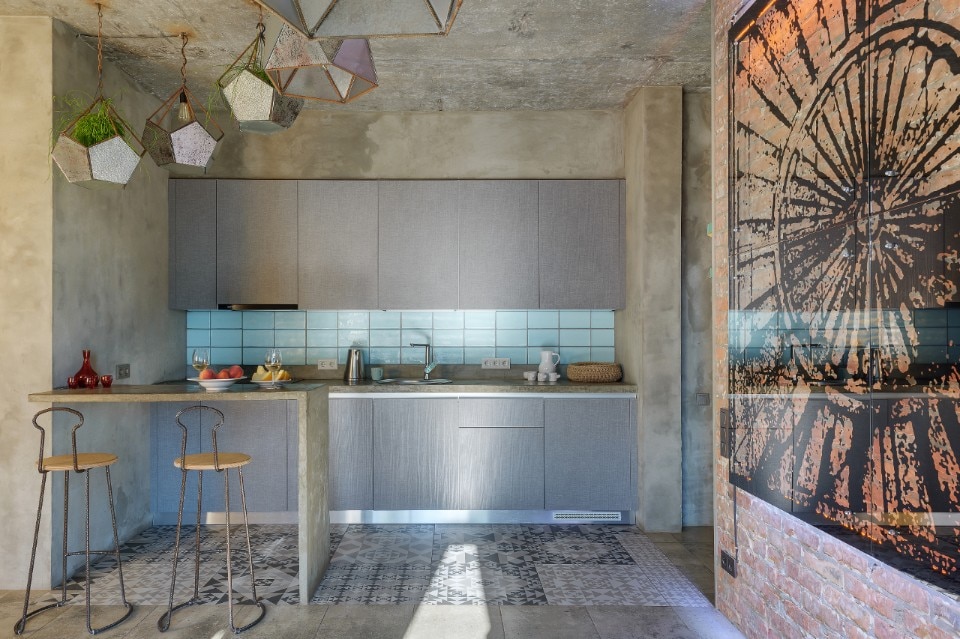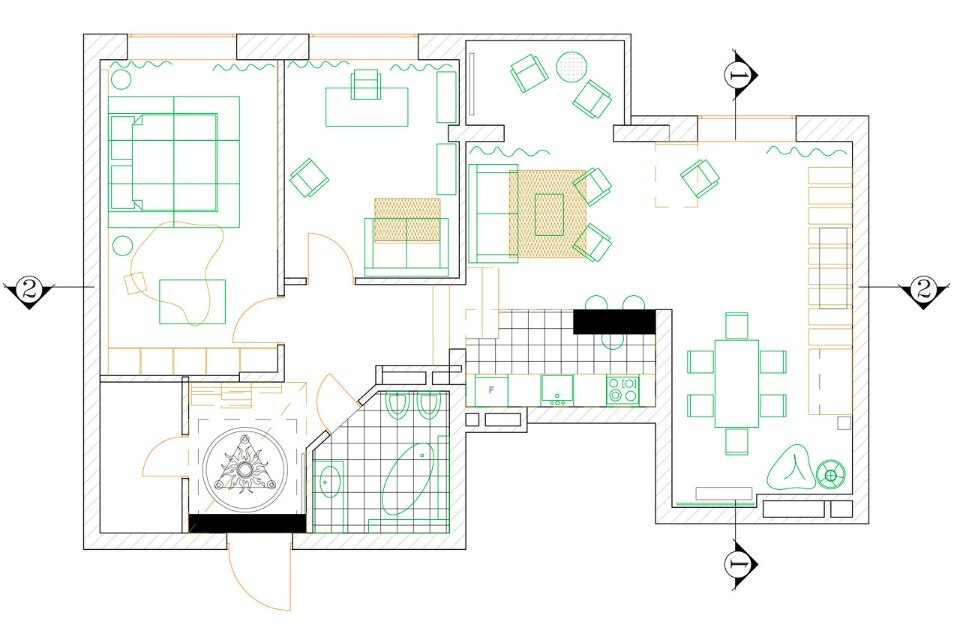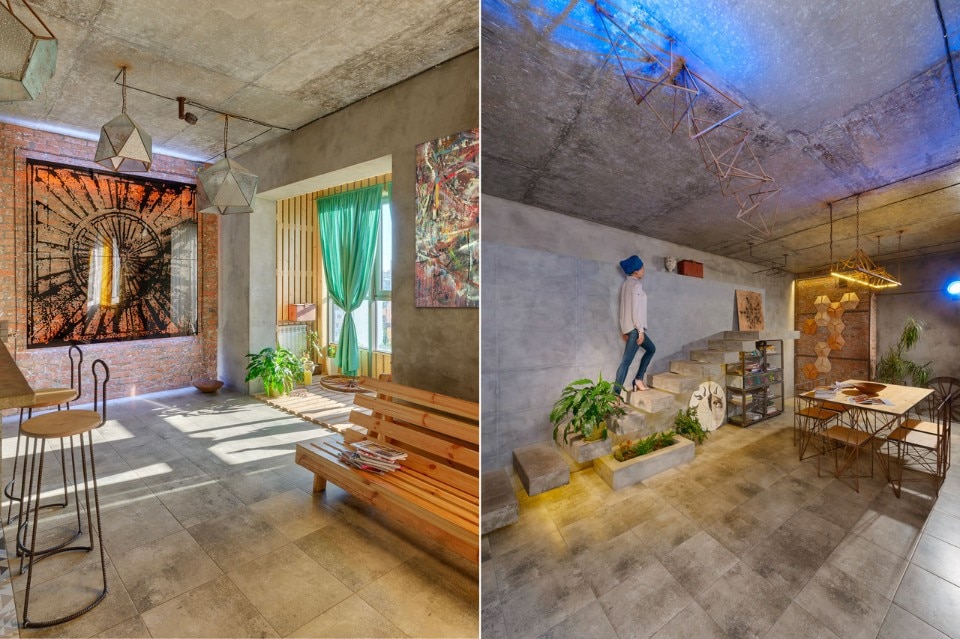 Persian Primavera & Keivani Architects, Mehr Khaneh, Kiev, 2016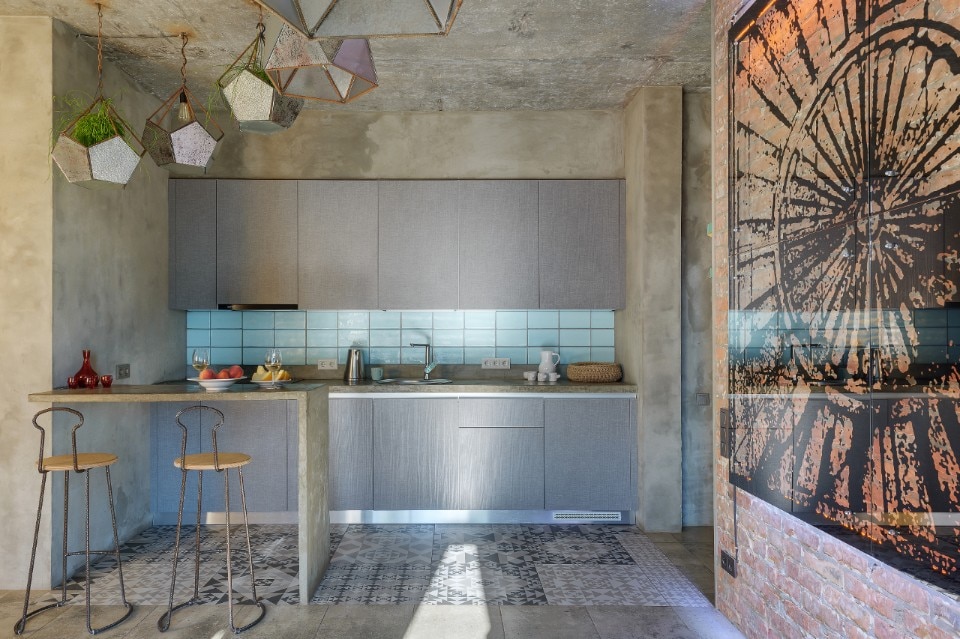 Persian Primavera & Keivani Architects, Mehr Khaneh, Kiev, 2016
Persian Primavera & Keivani Architects, Mehr Khaneh, Kiev, 2016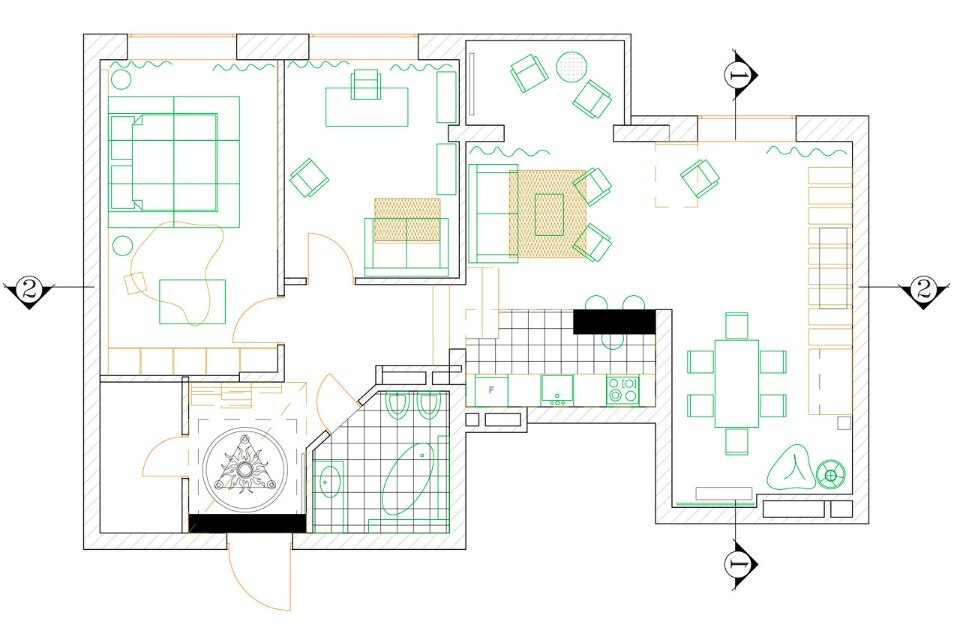 Model
Persian Primavera & Keivani Architects, Mehr Khaneh, plan
Model
Persian Primavera & Keivani Architects, Mehr Khaneh, sections

Mehr Khaneh, Kiev
Program: apartment
Architects: Persian Primavera & Keivani Architects
Design Team: Solmaz Fooladi, Nima Keivani, Sina Keivani (chief architects), Ladan Mostofi, Konstantin Starodubtsev
Area: 101 sqm
Completion: 2016