Studio RHE has completed an interior design project for co-working group Huckletree at the Alphabeta building on Finsbury Square in the City of London. The 5,029 square meter space across the ground and lower ground floors of the building – which was also designed by Studio RHE and completed in 2015 – features a variety of areas that meet the needs of contemporary knowledge workers.
Huckletree aims to create a community of like-minded ambitious young companies who share similar aims and can prosper from their proximity. Organisations that have already taken space at Huckletree span varied focus areas, from venture capitalism to artificial intelligence, and from gaming to digital marketing. As well as installing a series of private offices, dedicated desks and hot desk areas, Studio RHE has created a healthy and up-lifting environment whilst also providing the required wide variety of spaces, atmospheres and functions required.
Among the featured spaces there is an auditorium – a 300 seat terrace of stained plywood and stage lighting, directly accessible from both Huckletree and Alphabeta's atrium – that features a consistent programme of events for members and the public. The Conversation Pit is a social space featuring soft furnishing and low level lighting for more intimate meetings and collaboration. There is a comfortable library, private and quiet for concentration and contemplation, and a kitchen, which is the social heart of the community, featuring a large concrete bar as well as black and white picnic tables.
The Potting Shed is a break out space with a cascade of wall hung pot plants and a tree of irrigation pipes, while a series of small individual spaces for quiet conversation, featuring cork and upholstery – or phone booths – increase sound dampening and improve privacy.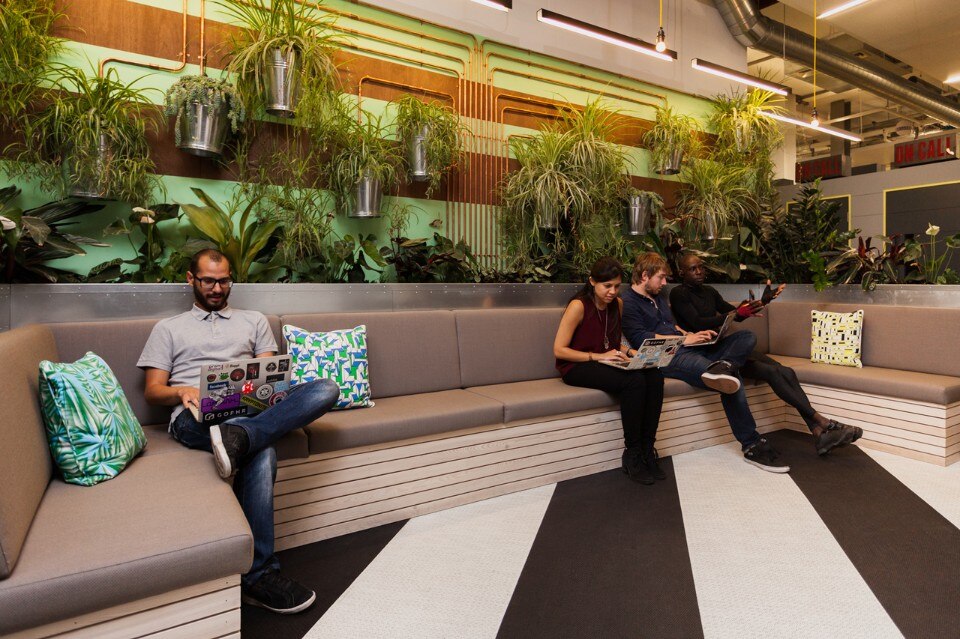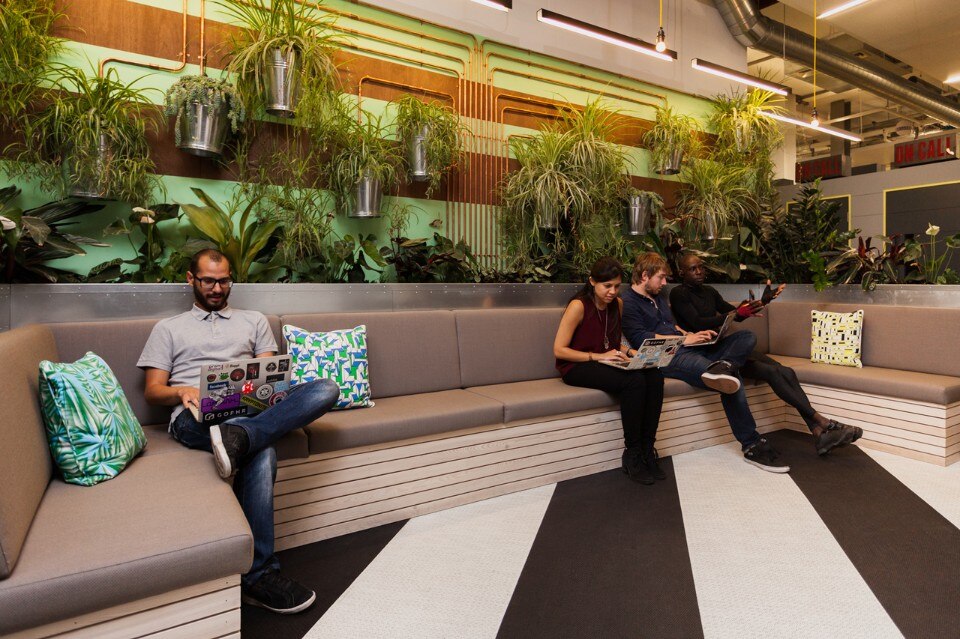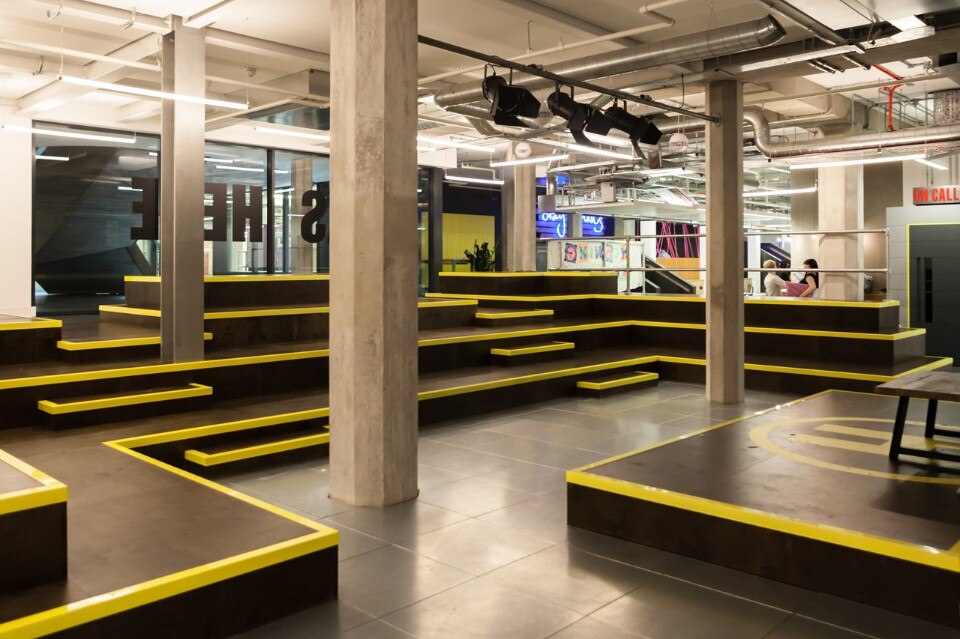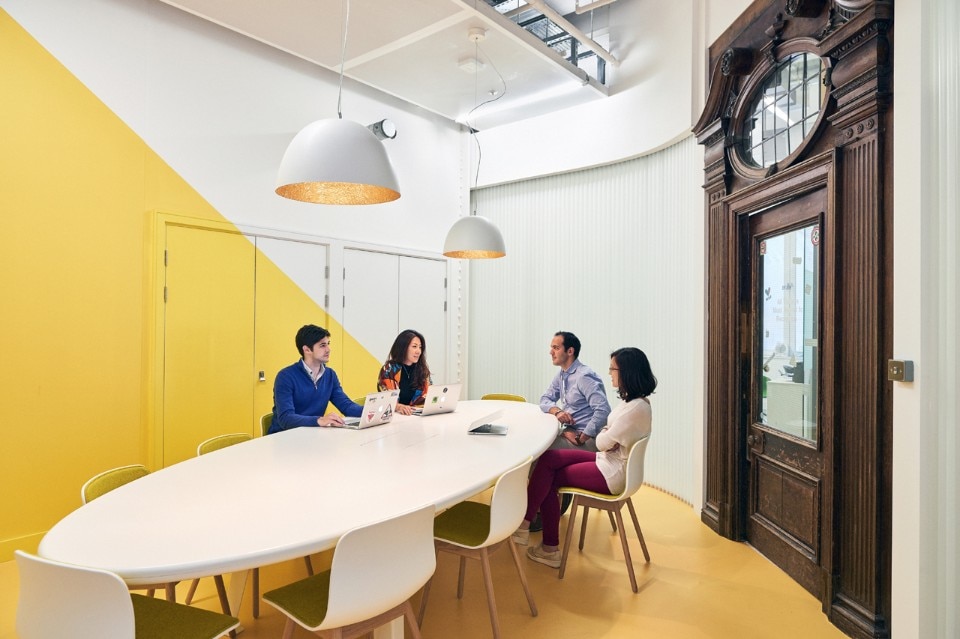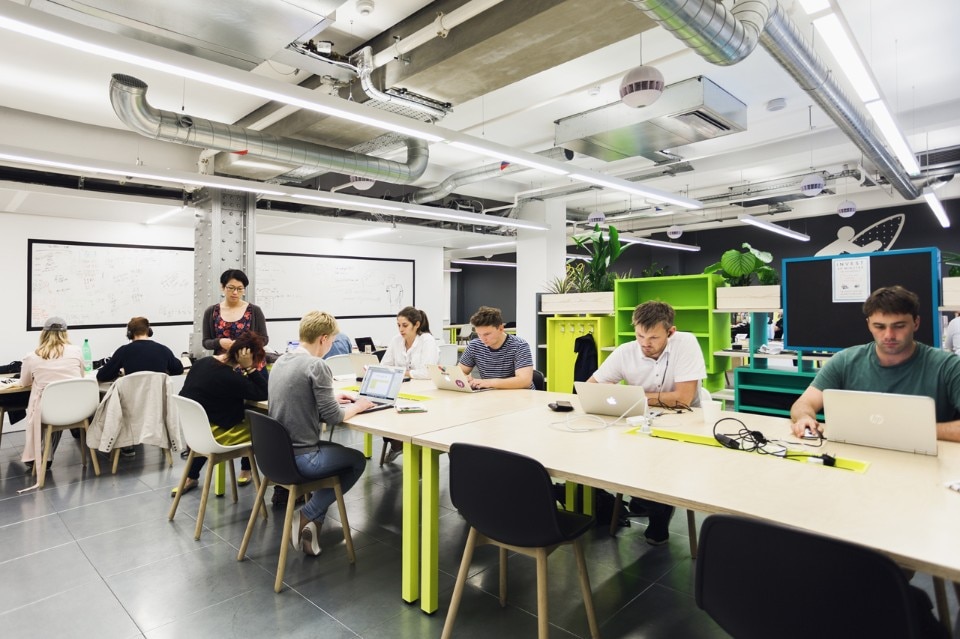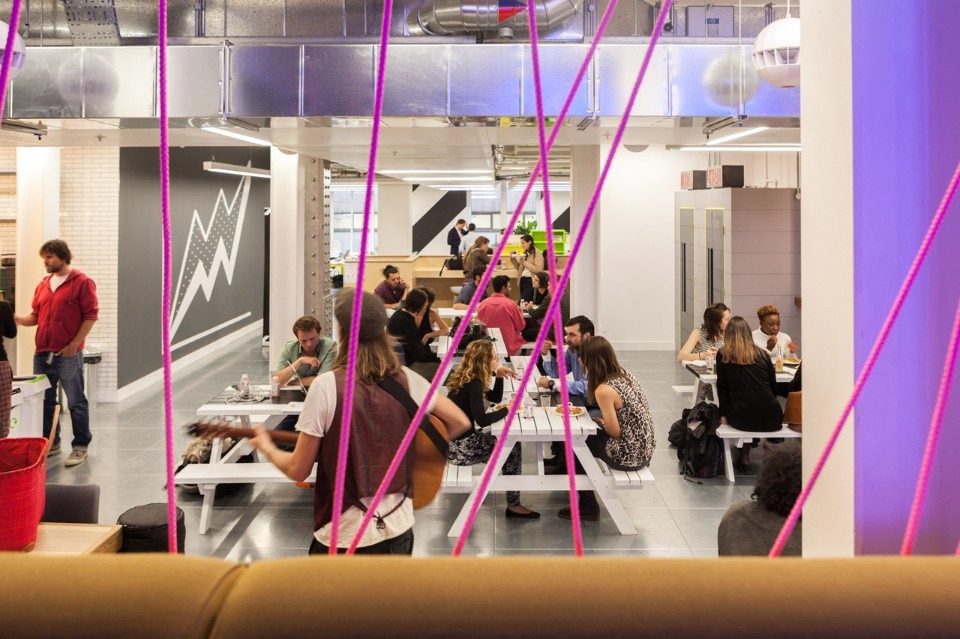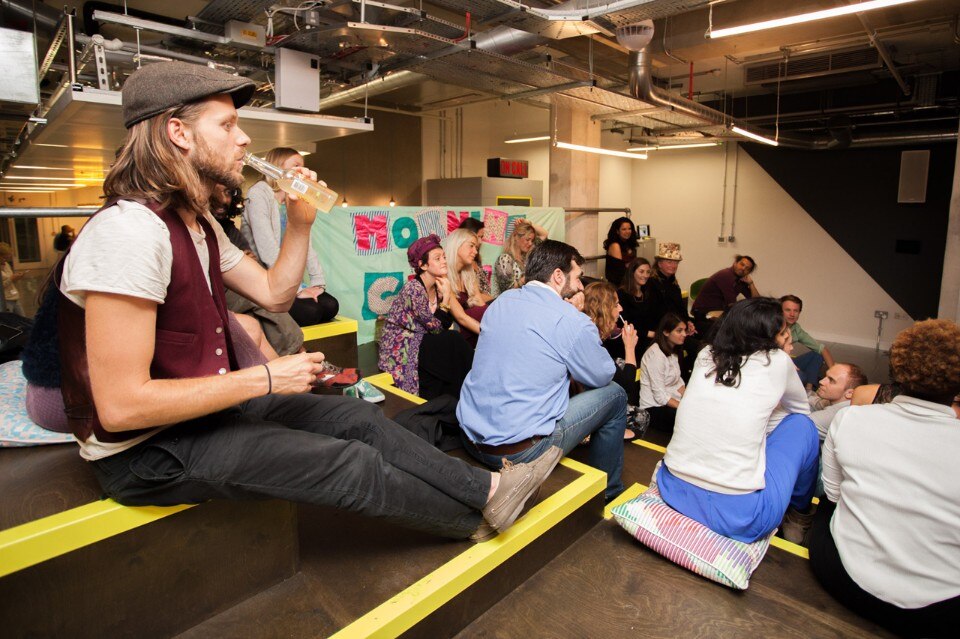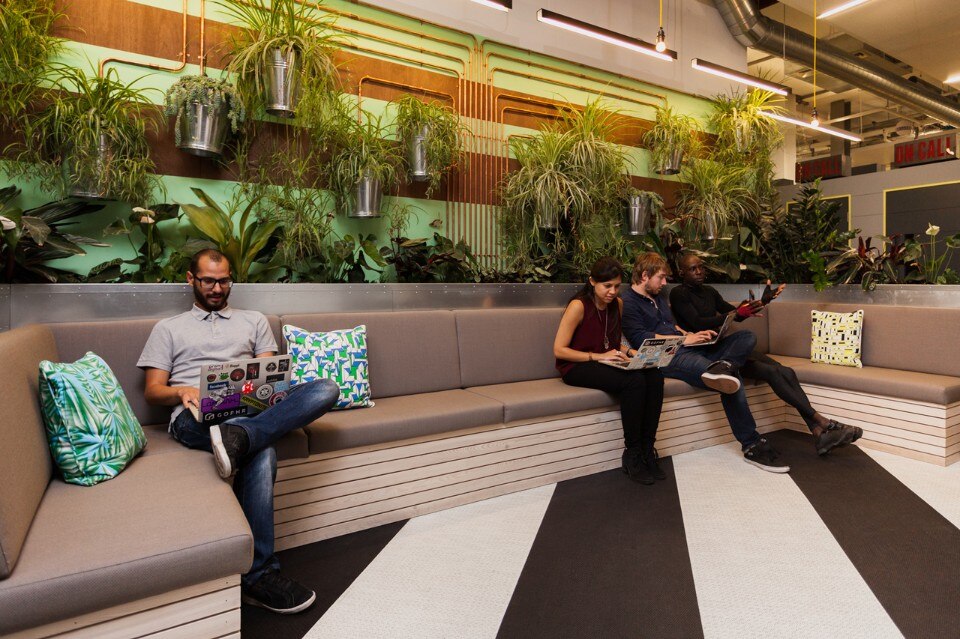 Studio RHE, co-working space for Huckletree, London, 2016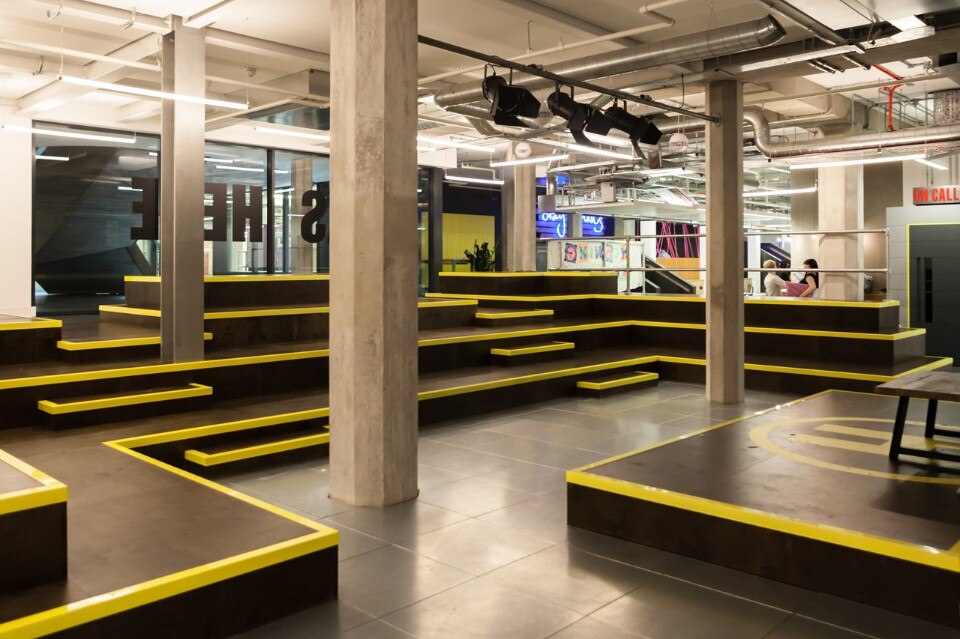 Studio RHE, co-working space for Huckletree, London, 2016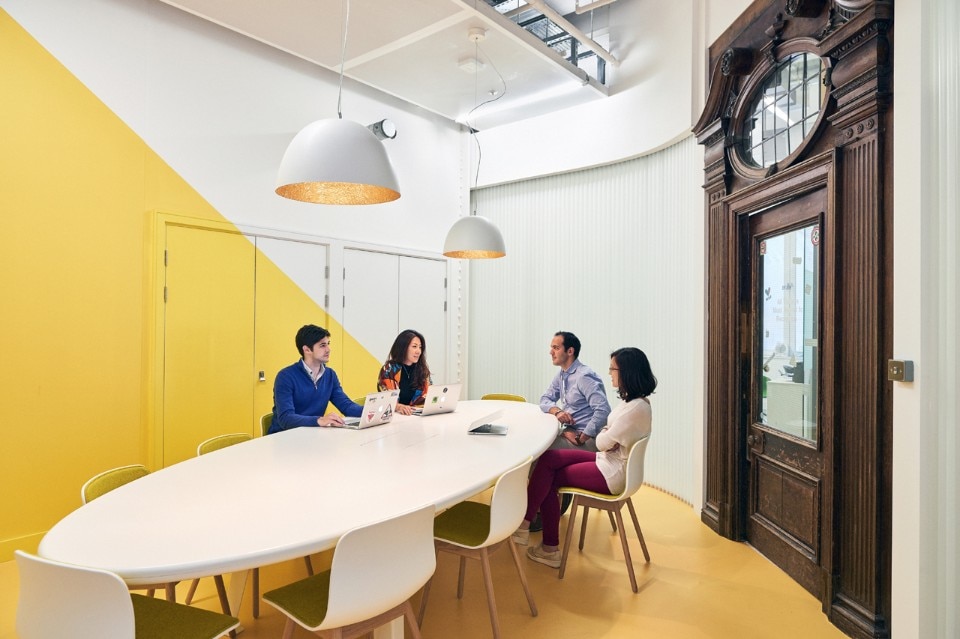 Studio RHE, co-working space for Huckletree, London, 2016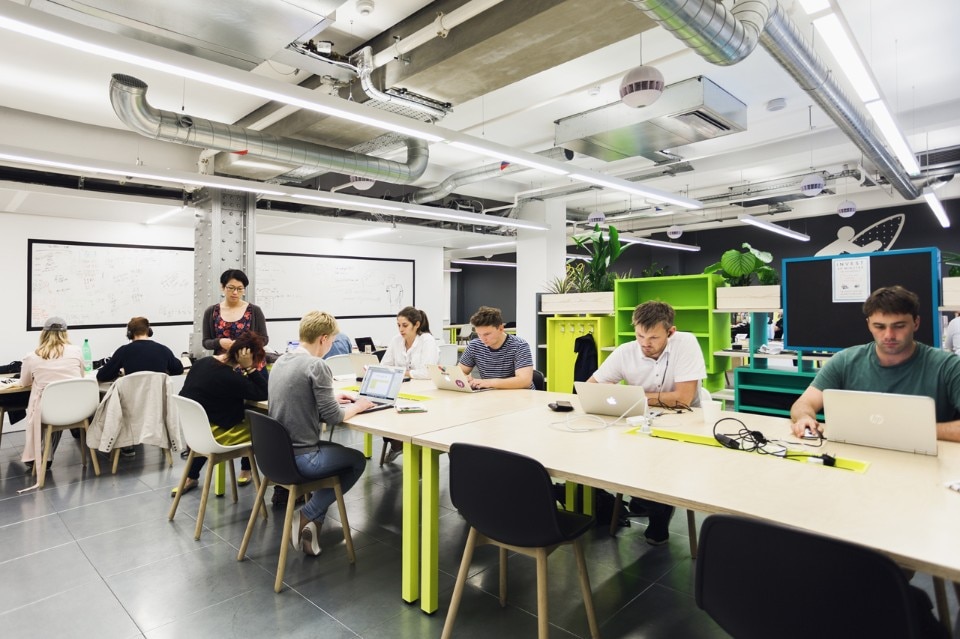 Studio RHE, co-working space for Huckletree, London, 2016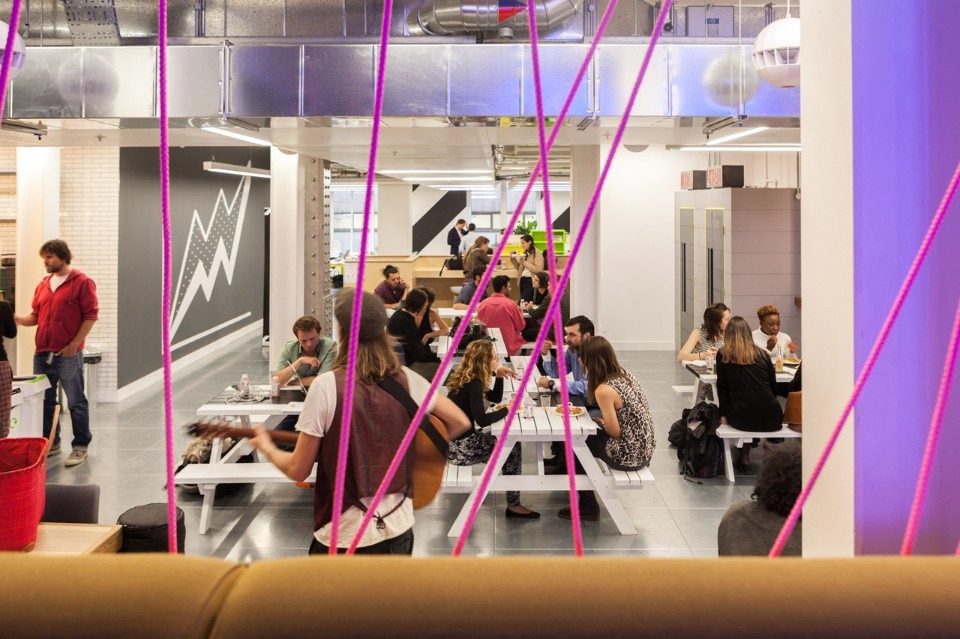 Studio RHE, co-working space for Huckletree, London, 2016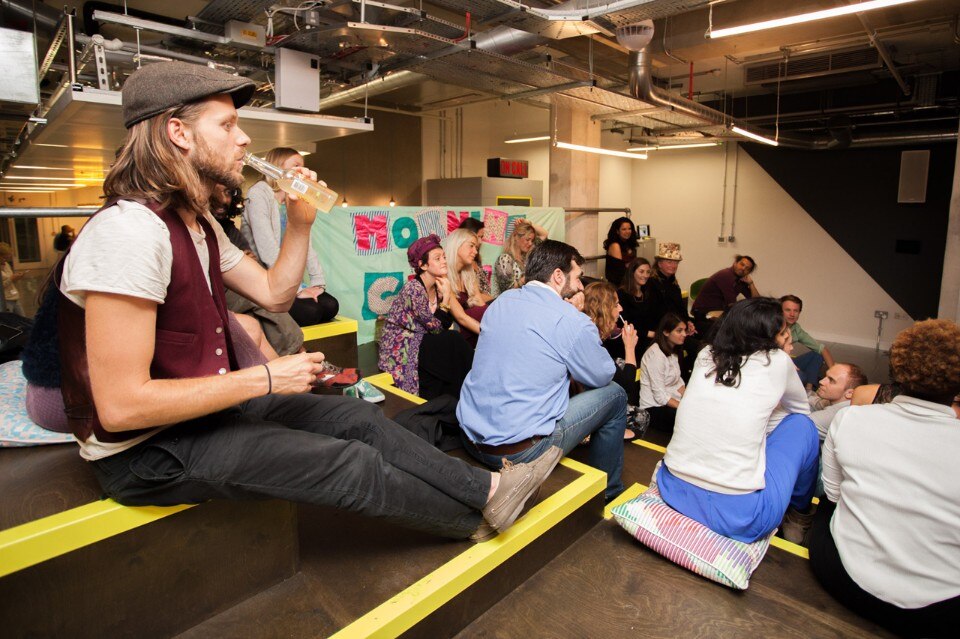 Studio RHE, co-working space for Huckletree, London, 2016

Huckletree co-working space, London, UK
Program: office interior design
Architects: Studio RHE
Area: 5,029 sqm
Completion: 2016