Skopje is a multiethnic city, a kaleidoscope of cultures. The capital of Macedonia has changed many times over the centuries due to repeated earthquakes.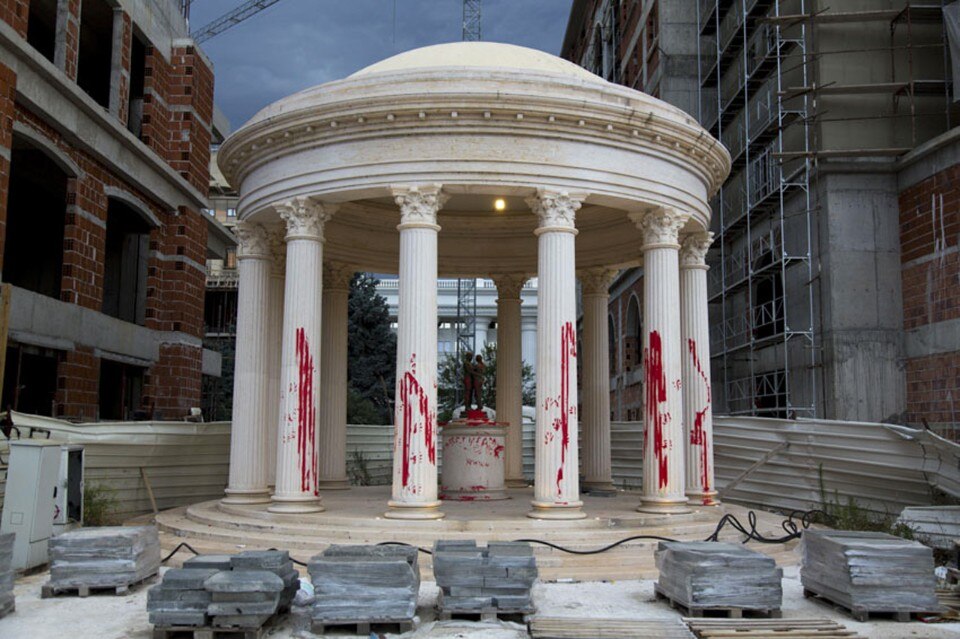 These became opportunities for new powers to transform the system of the city. A new earthquake is going on but this time it is political.
Everything started on the 12th of April. The president of Macedonia decided to pardon 56 people accused of heavy crimes. Among those 56 people were two of the most powerful people in the country: the fprmer Prime Minister Nikola Gruevski and his cousin Sasha Mijalkov, head of the secret police. So this decision to pardon these politicians was met with huge revolt on social networks. People were so furious with this decision that they began to coordinate protests in the streets immediately through social networks. They announced a protest and several thousands people went out in the streetall over the country.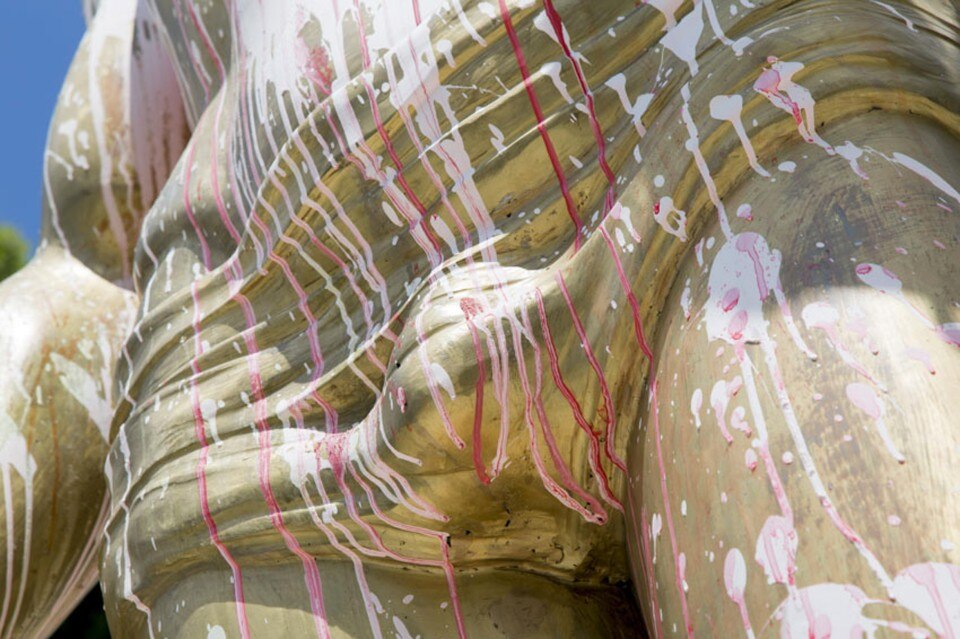 The protest is being called the Colorful Revolution. Over the past five years, gigantic monuments were built throughout the Macedonian capital. These monuments reflect the new administration that created them. As such they became the protestors' favorite target. Instead of destroying the marble buildings, the protesters decided to attack the buildings with balloons filled with coloured paint. In this act they transformed these symbols of power into symbols of their uprising.
In July Mattia Mura, videomaker, and Marco Zanin, photographer, went to Macedonia.  
Mattia Mura created a small reportage that shows the city and protests, and tells the story of this color revolution through the words of Branimir Jovanovic – one of the thirteen protestors arrested at the beginning of the protests. Marco Zanin documented the architecture and the color patterns generated by the random gesture of protest that gives meaning to monuments without the historicity that would not otherwise have.
Meanwhile Macedonia is waiting for December's elections.
Marco Zanin, Chromo Skopje, 2016
Marco Zanin, Chromo Skopje, 2016
Marco Zanin, Chromo Skopje, 2016
Marco Zanin, Chromo Skopje, 2016
Marco Zanin, Chromo Skopje, 2016
Marco Zanin, Chromo Skopje, 2016
Marco Zanin, Chromo Skopje, 2016
Marco Zanin, Chromo Skopje, 2016
Marco Zanin, Chromo Skopje, 2016

Marco Zanin and Mattia Mura
Chromo Skopje
a project supported by Fabrica