Architect Silvia Allori renewed an apartment designed in the 70s by a Florentine architect, who thought of a space on a human scale in every single detail. The white laminate is predominant, and it has been used playfully on the walls of the living room to hide cabinets, a table, neon lights and plasters, which are never exposed.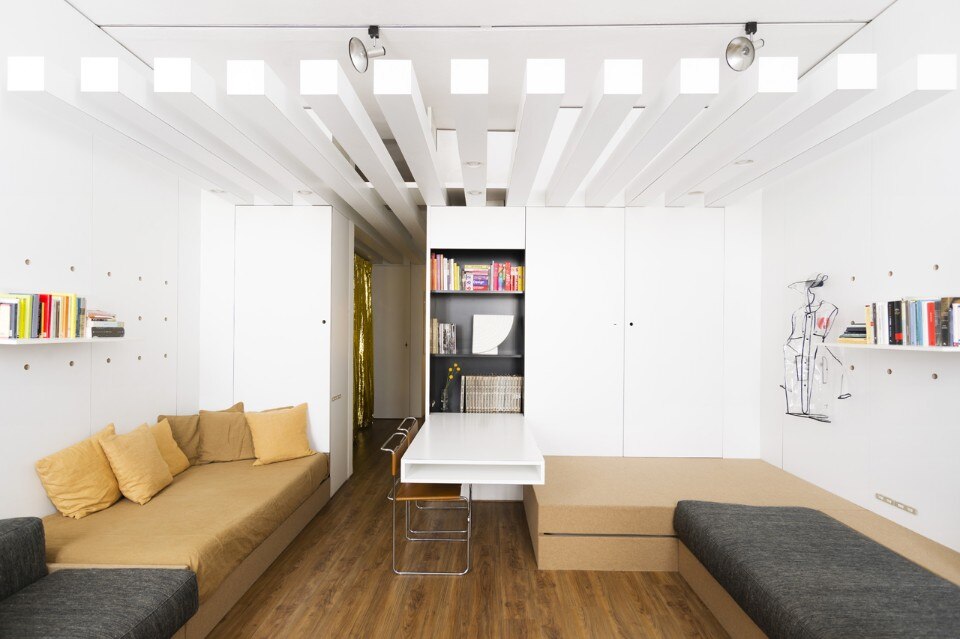 The cabinets and the table disappear within the laminated niches, while a series of cuts in the space between the wall and cladding, filtered some neon lights, breaking down the rigid geometry of the volumes. The ceiling follows a total white volumes scheme, that is lightened by the rythm of some slender rectangular bars that mark the space and serve as an entering guide to the house.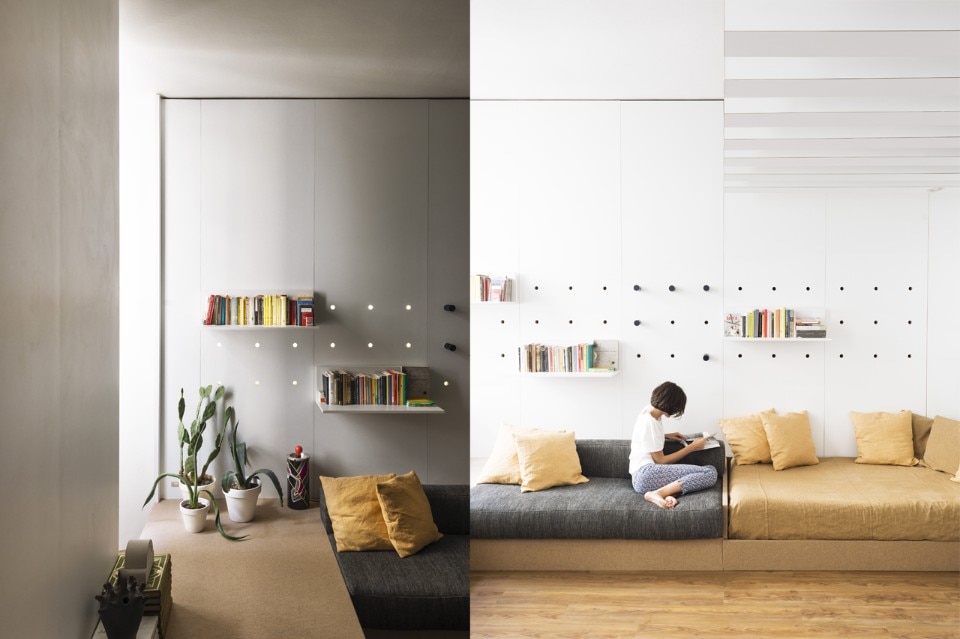 The structure is rigidly modular: the plan of the main room, revolves around two main widths (165 cm and 195 cm) and a depth of 113 cm. Niches, small and big steps, create voids that can be filled with furniture or decoration elements.  

Studio appartamene in Florence, Italy
Program: renovation and interior design
Architect: Silvia Allori
Completion: 2016