With extreme coherency, for a number of years this design-duo have been coming up with brilliant variations on the theme of the classic chandelier in Bohemian crystal, assembling their collections entirely by hand, thanks to a metallic-mesh that stretches under the weight of the crystals while remaining soft, and disappears behind them allowing for the full expression of the transparency of the glass and vibration of the colour.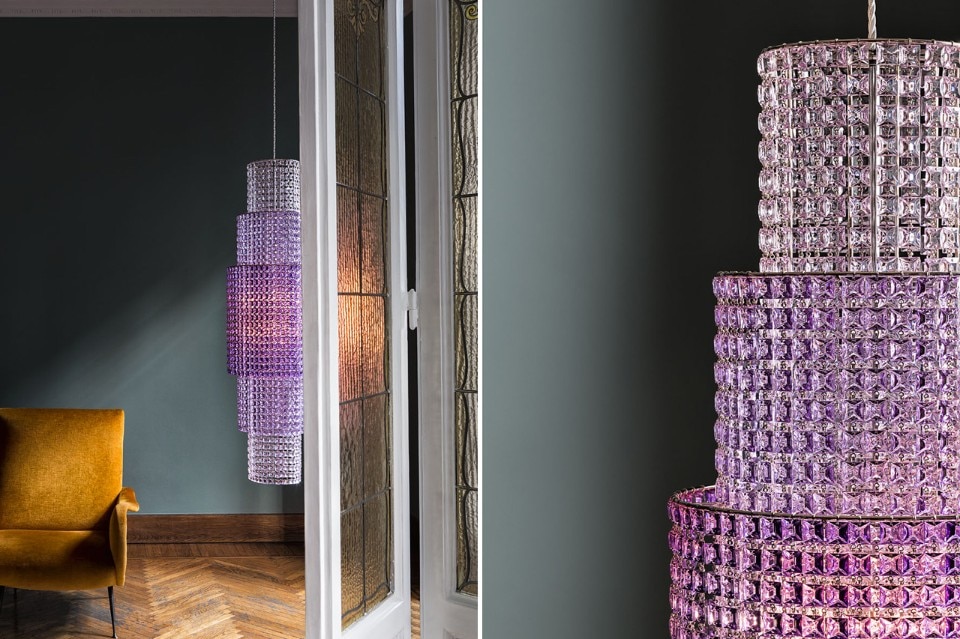 Collectors of contemporary art – with a sophisticated collection of pieces of Nouveau Réalisme – as well as natural minerals, Lolli e Memmoli are very much inspired by art history because, "art is always a step-ahead of architecture and freer with respect to technical limitations," say the two designers. In many of their pieces, they seem to paint with light as if on a canvas.
"We work a lot with colour" – explains Ivan Lolli – "we use brown light a lot, that is quite different from primary colours. We try to mix a number of shades from a range that includes about ten different browns."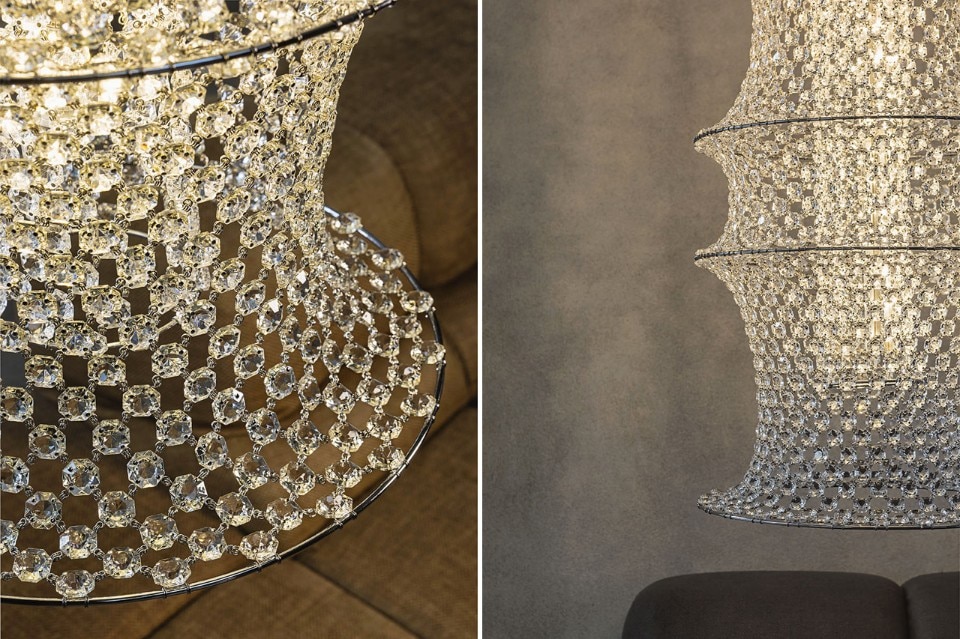 Emblematic of this is a project from 2010 in which the designers replicated, across the surface created by the crystals, the colour effects of a number of milestones from the history of art, recreating the feeling and atmosphere expressed through the use of colour.
"It wasn't a simple task" – they tell us – "because the subtractive method that is used with oils, paintings, fabrics, and all surfaces that absorb light is different from the additive synthesis that applies to transparent surfaces, like glass and crystal. Light going through the object produces a colour that is completely different from light refracted from a solid surface; as a result, colours that are obtained through additive synthesis are cooler than the ones achieved via subtraction".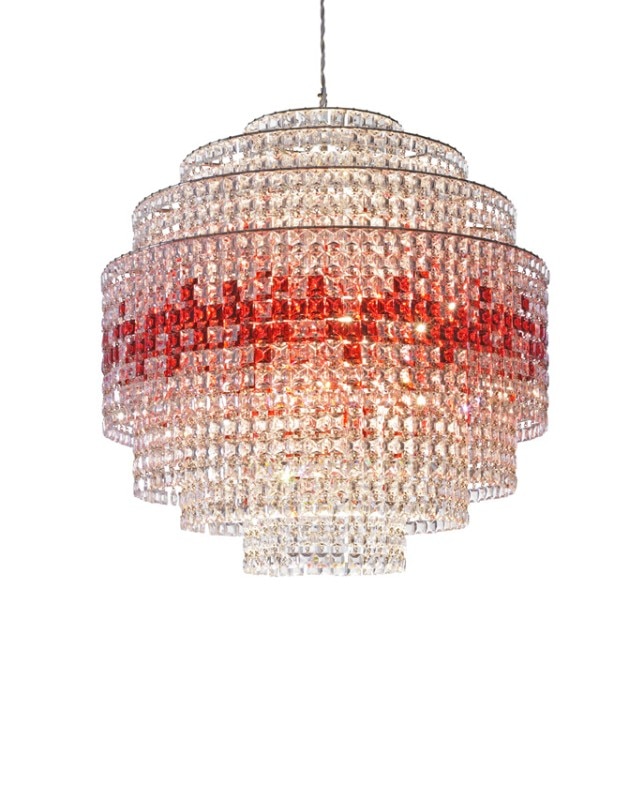 The latest from Lolli e Memmoli is the Alpha Project, a design conceived for large, public spaces; a modular system that enables lighting-installations to be built of potentially-infinite dimensions. The system behind it is simple, and extremely versatile: a series of curved and rectilinear elements are assembled to create large chandeliers with a strongly scenographic impact or to follow the contours of spaces to frame and emphasise the decor.