"Open a flagship store in London requires a something more, and what a better occasion to using the new concept conceived for the new shops?"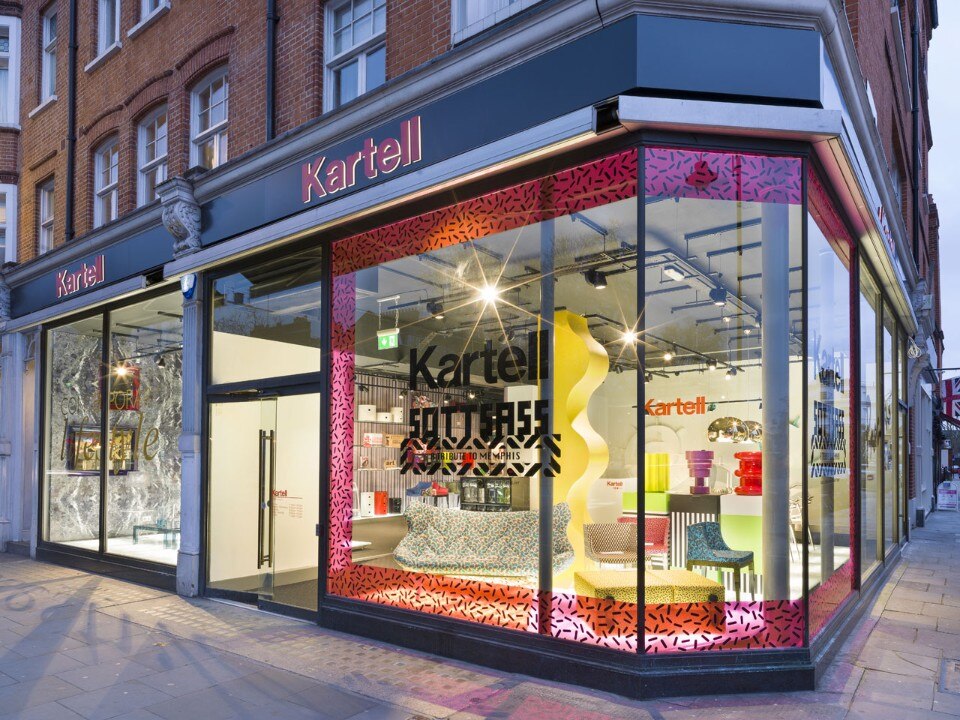 "In fact, what we call Kartell Shop 4.0 it's nothing more than the evolution of 20 years of experience in retails that has seen evolve not just the company and his catalog but also the sensibility of his customers and the way they go shopping. Not only the product express the brand, not only the shopping windows communicate directly to the people walking in the street but now the whole store start to talk about Kartell".
Ferruccio Laviani describes with this quote, his latest design for Kartell: the new flagship in Brompton Road, the first Kartell Shop 4.0. Many formats were undertaken during twenty years (from their opening of the first flagship store in Milan in 1997), which has then disseminated in various locations, scattered here and there through out the world, and always signed by their Art Director.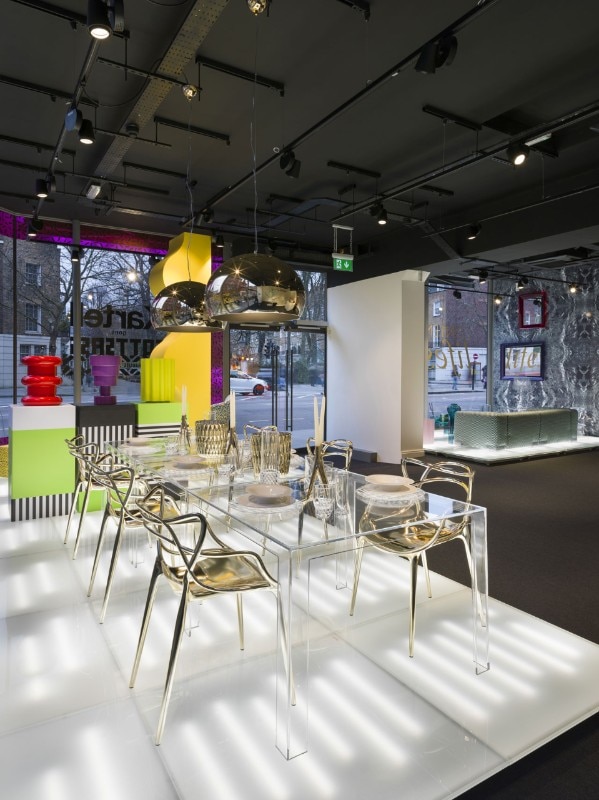 The first concept was intended to emphasize the individual product, through the use of a cylindrical display on the ceiling and the floor, that created an emphasis on the product, but, with the rise of the objects in the collection, it became outdated. Thus in New York, some years later, Laviani designs the new concept for the Greene Street store. He creates a new system for displaying the products composed of two main elements: a "glass walkway" supported by a simple tensile structure in steel cords, and a glass shelving unit called seggiolaio where different types of chairs could be exhibited, and at that time they were the company's core business. The combinations of these two elements has since defined the Kartell image in their concept layout for over 10 years: a glass shelving system, supported by steel braces and, bright platforms which were placed in the vicinity of the windows and in the interior of the exhibition spaces.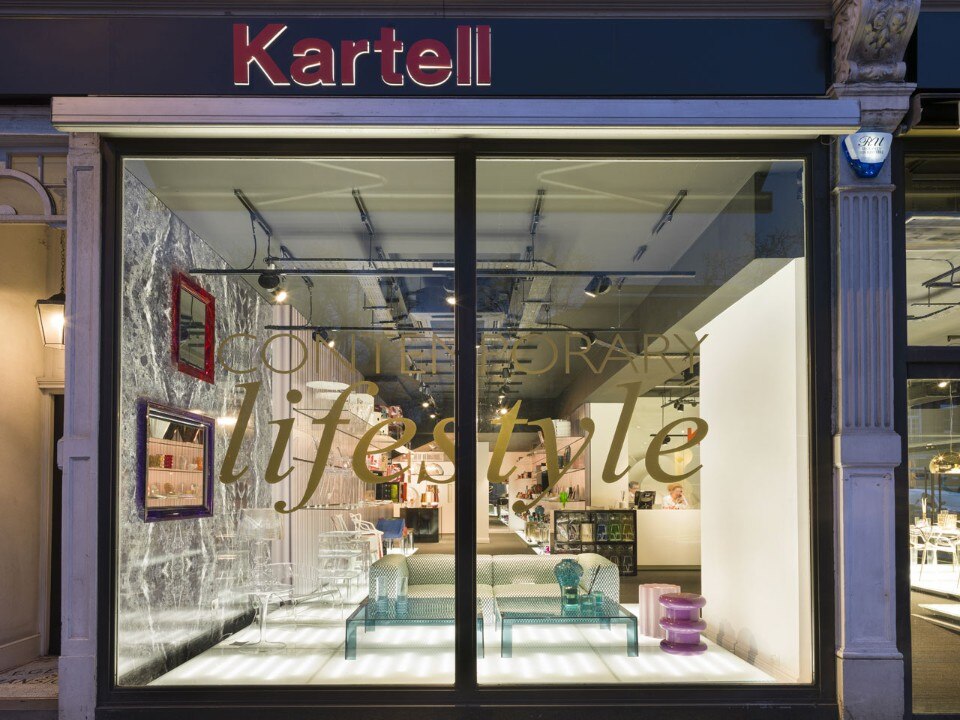 "Using the new walls system, which allows to handle the layout with more flexiblility during the various set-ups and especially through the use of periodic replacement of adhesive graphics can make each store chameleon; giving the opportunities of changing mood or message. Now the store engages people and makes each visit a new experience the emotions as the main ingredient of the shops and not just an aseptic product display".
Designed and built originally for the shop in shop at the department store La Rinascente in Milan, the new Ferruccio Laviani concept will replace the current one from time to time, in various setups of existing retails spaces.

Kartell Flagship store London
Brompton Road, London
Design: Studio Laviani APFL
Client: Kartell
Area: 430 mq
Realisation: 2016