Audiences can access "Åzone Futures Market" online and can visit and engage with Åzone Terminal – developed in collaboration with the Center for Architecture –, a physical installation featuring interactive visualizations of the marketplace at 181 Front Street in the Seaport Cultural District.

Experimental in spirit and design, "Åzone Futures Market" invites audiences to learn about and take a position on technology-enabled futures that until recently were confined to prototypes or science fiction. Market participants receive 10,000 cåin (Å), the Åzone currency, to invest in futures on the simulated market conditioned by emerging technologies like artificial intelligence, commercialized space travel, and genetic manipulation. Dynamic pricing based on supply and demand, crowd-sourced news feeds, and visual trend analyses provides users with the real-time information needed to make investment decisions.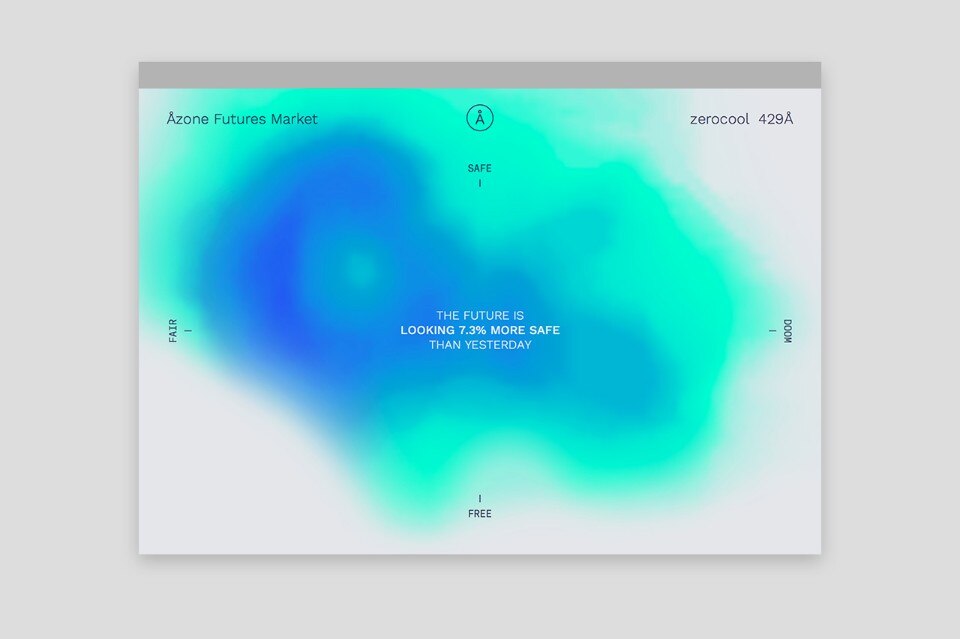 "We need new cultural forms to make sense of the radical effects of technological change on our lives today. 'Åzone Futures Market' experiments with the architecture of exhibitions, replacing a physical building with a digital platform, allowing visitors to become users, and enabling contributors to respond to an environment that will emerge over time," said Troy Conrad Therrien, Curator, Architecture and Digital Initiatives.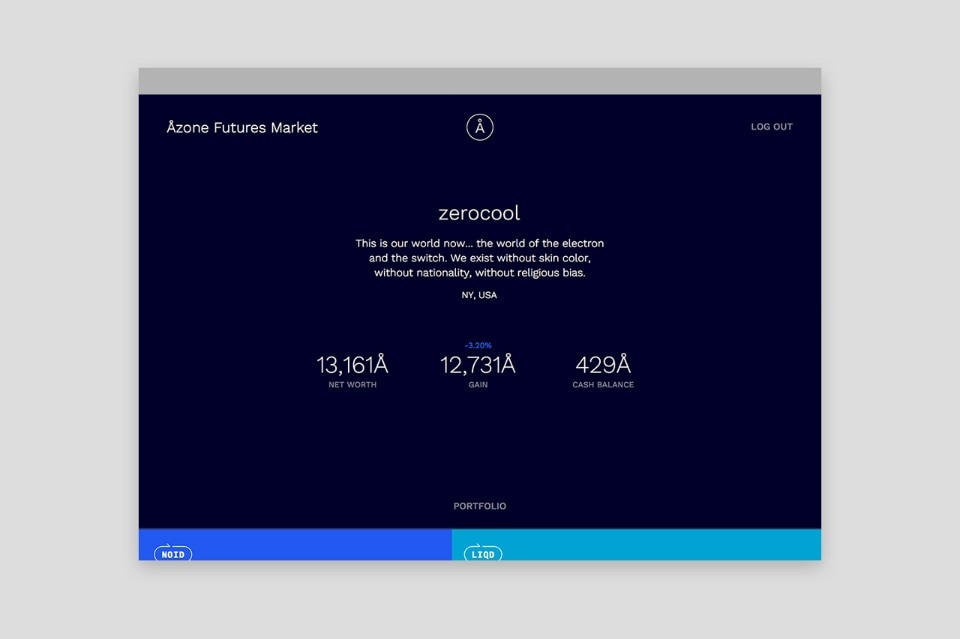 Guggenheim curatorial staff are analyzing and interpreting market activity and will profile investors who make the greatest impact on the market in posts on the "Åzone Futures Market" blog. Artists, architects, and theorists will intervene in the market periodically after it has stabilized.
The exhibition concept grew out of a retreat on the Åland Islands off the coast of Finland organized as part of the "Guggenheim Helsinki Now: Six Finalist Designs Unveiled" exhibition last spring. It is the first program in what will be a sustained investigation by the museum into the intersection of architecture and new technologies.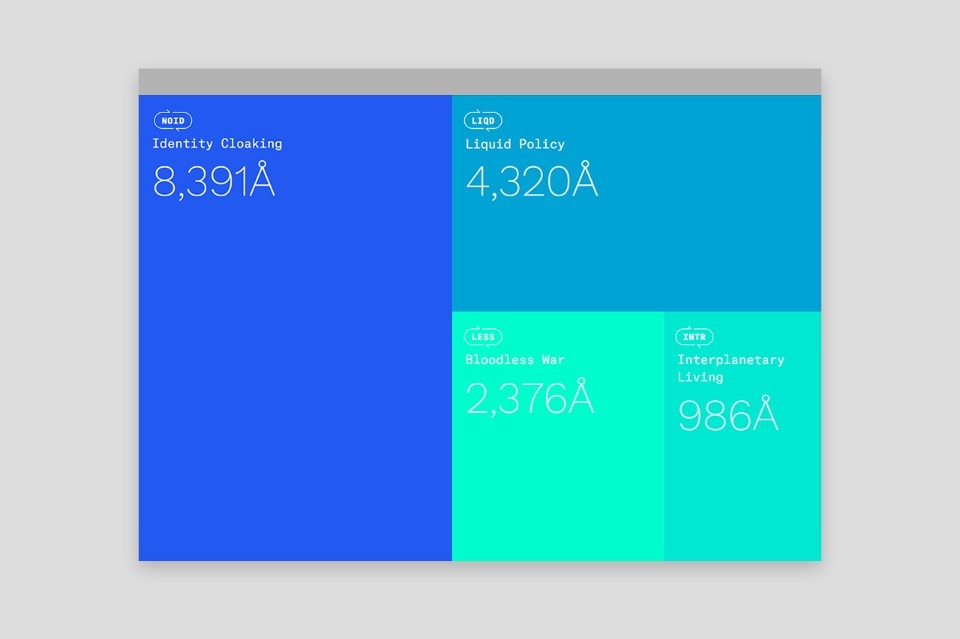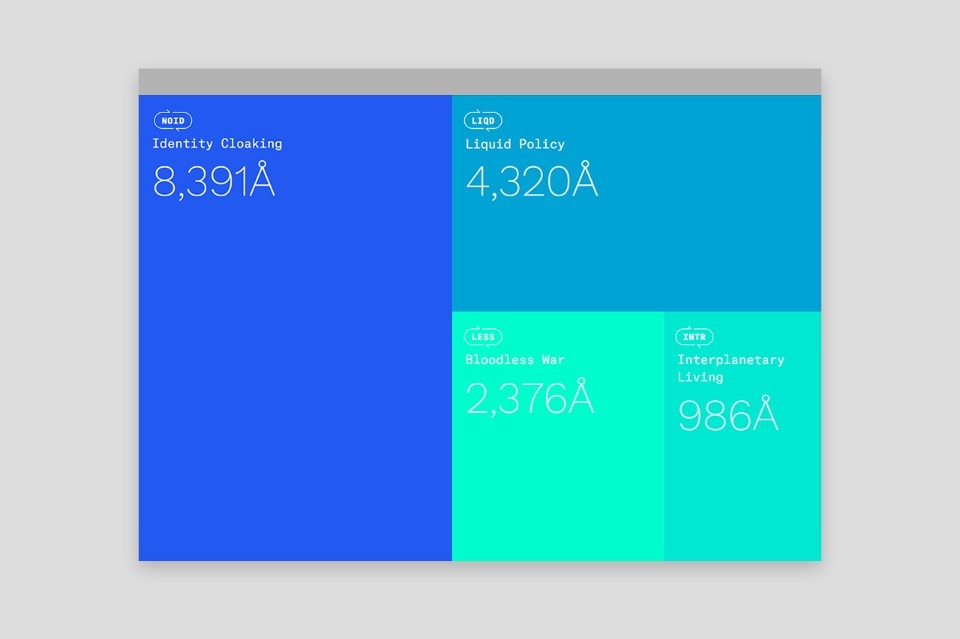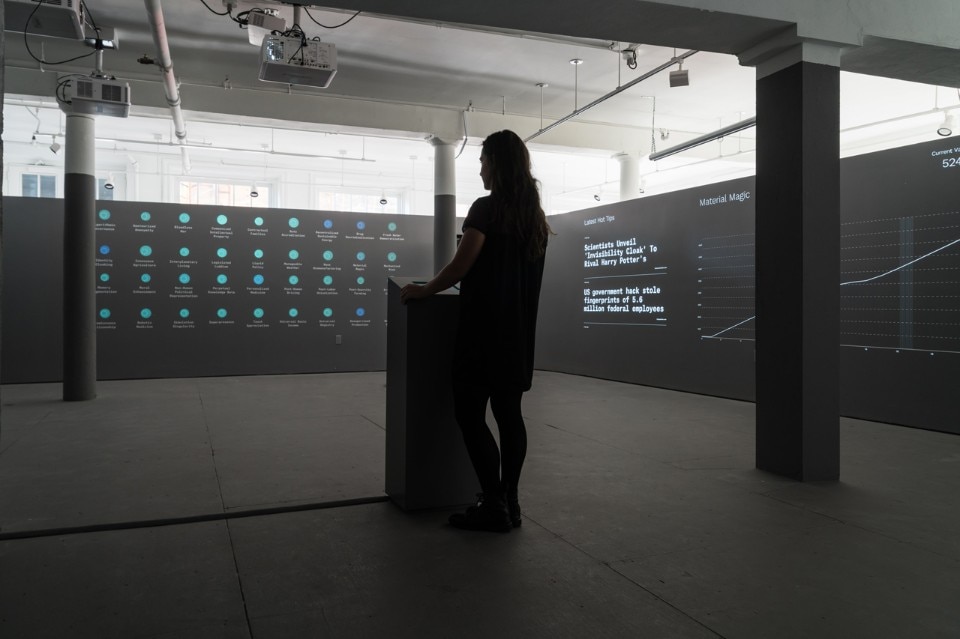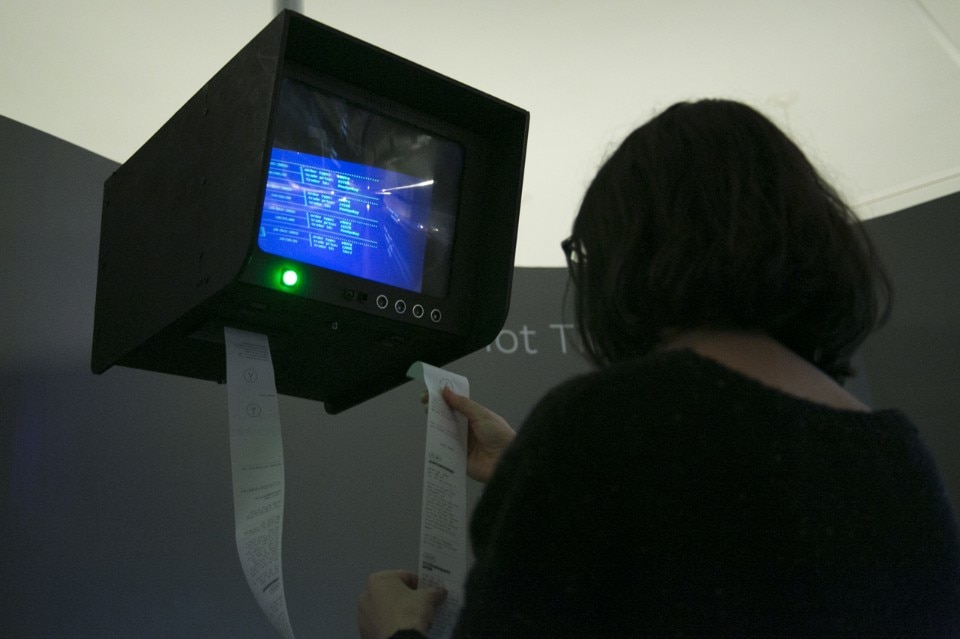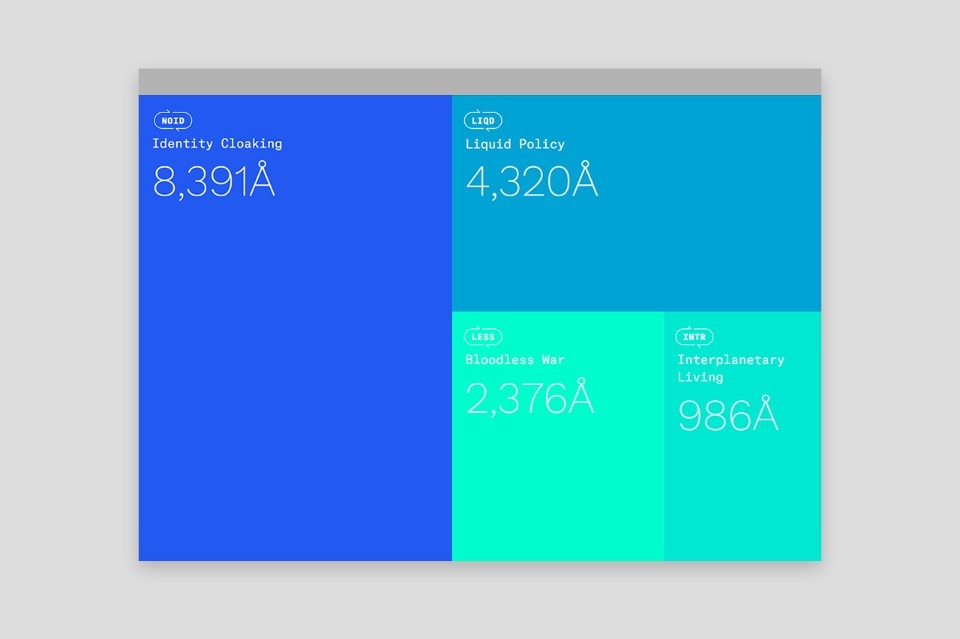 Studio Folder, Åzone Futures Market, profile page showing an investor's holdings by relative value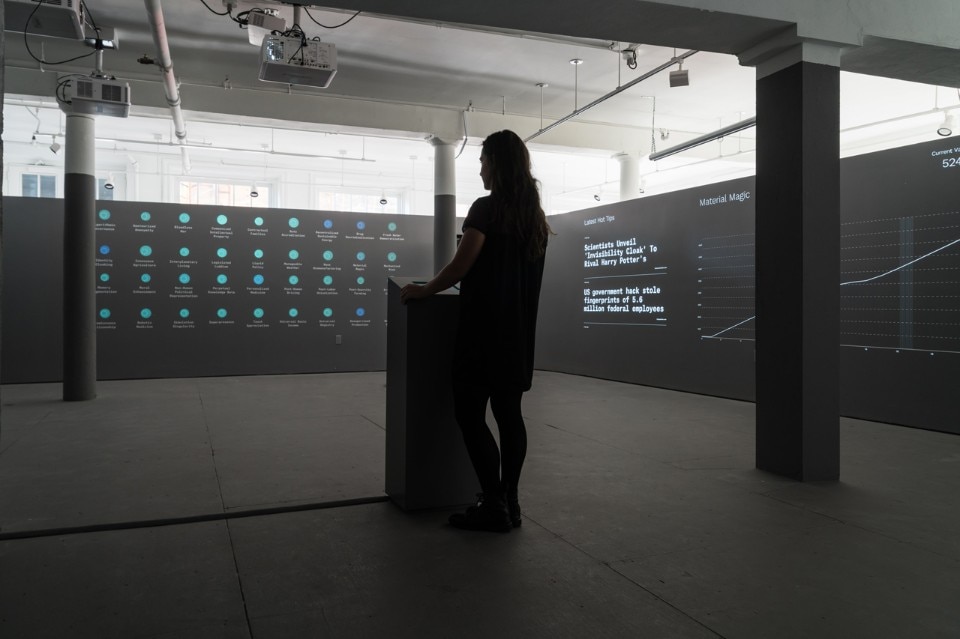 Studio Folder, Åzone Terminal installation in collaboration with the Center for Architecture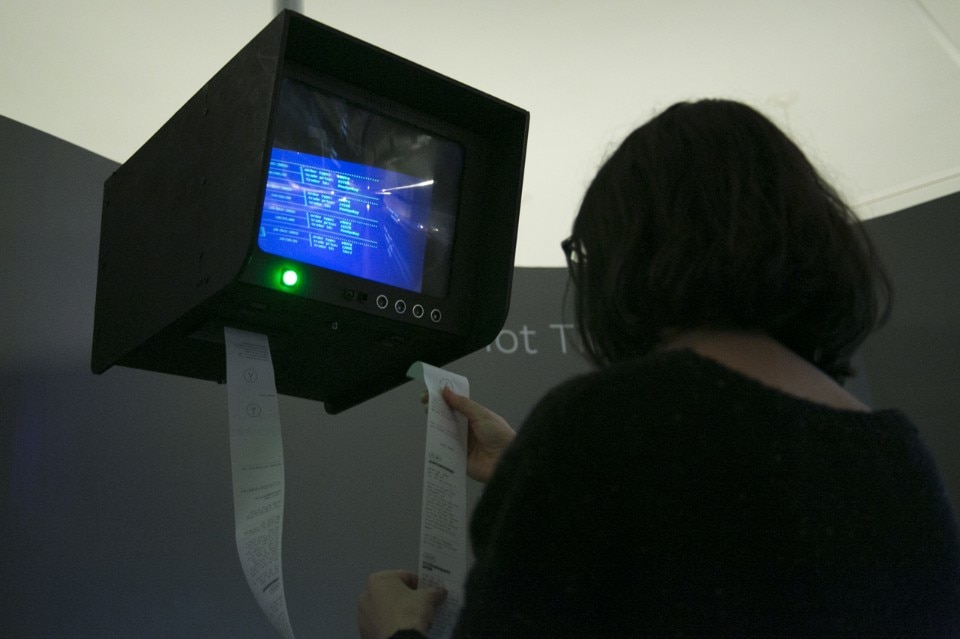 Studio Folder, Åracle Terminal with print on demand exhibition catalogue

until December 31, 2015
Åzone Futures Market (online exhibition)
Organized by Troy Conrad Therrien, Curator, Architecture and Digital Initiatives, with Ashley Mendelsohn, Curatorial Assistant, Solomon R. Guggenheim Museum
Designed by Studio Folder (Marco Ferrari, Elisa Pasqual, Aaron Gillett, Alice Longo); developed by Charles Broskoski and Hugo Liu with Dan Brewster and Damon Zucconi; and built with Are.na
Sound design by Daniel Perlin
Åzone Terminal's mechanical terminal by Pietro Leoni


Installation
Åzone terminal
181 Front street, New York