The basic question driving Ollé Gellért's project is how we can make use desktop 3D printers as best as we can in our homes.
This is a very current problem, because in the past the main focus was on rapid prototyping but in the future it is on rapid manufacturing. In the last few years it became common that the studios and the individual designers use printers to produce their models. This kind of use was the privilege of the professionals. But it is changing. On one hand this is because the price of the FDM printers is decreasing greatly.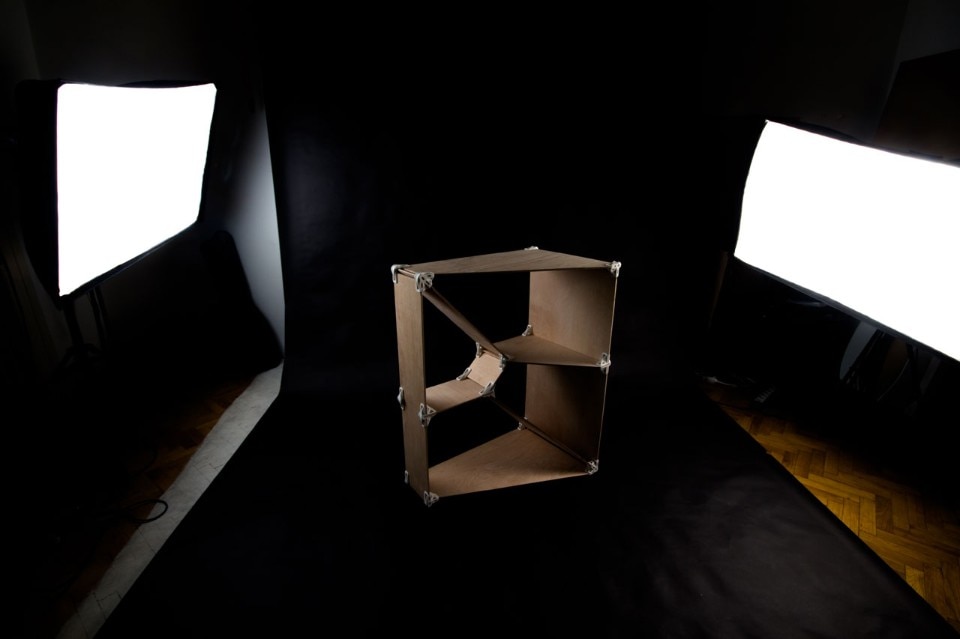 A lot of manufacturers now offer small and nice machines what fit our homes and easy to use. On the other hand there are some new technologies which can revolutionize the standardized production. These tendencies cause that the 3D printed objects should not be just prototypes but can be the final product ready to use.
If the production becomes part of our household and everybody finds printable models on the web, the designer's duty is to find and design the optimal types of object for this technology.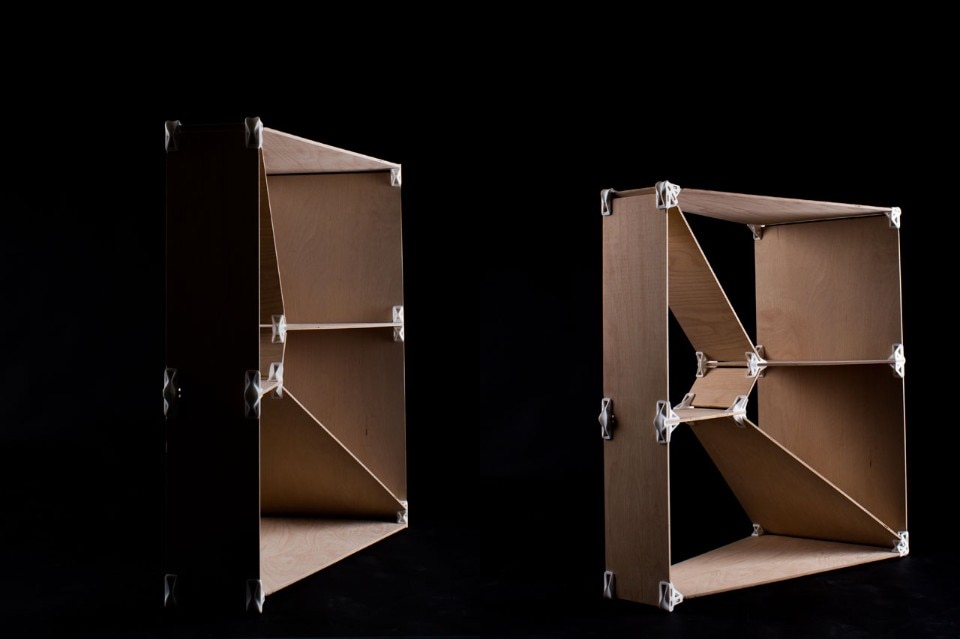 One of the possible solutions is the joint design. There are some experiments when the printers were used to create full sized furniture. But in this case you need a huge printer and a lot of useless material. If we want to create larger objects with our printers, we should print only the small joints and we will be able to connect bigger parts from different materials. It could be practical because in an object always the joints is the most difficult and sensible part.
Gellért optimised his joint collection to FDM printers because this is the cheapest and the simplest technology. It is allowed to connect 8 millimetres plywood sheets to each other in different angles. It was important to find the form which contains the less material and the maximum strength. It contains 90, 45 and 120 degree elements. One important feature of the design is that you do not have to screw or glue the parts.
That is why it became something like a toy for adults. It is possible to build furniture, installations, partitions and anything else. It only depends on your creativity. The prototype was printed by SLS technology thanks to a sponsor called Varinex.
Now Gellért – who made available to download the stl files of the whole collection – is developing the collection to make it be able to connect thicker and thinner part from different materials as well.