Driade's new artistic director David Chipperfield has been supervising the creative development of new products since last September and its first Designer Week with him centred on continuity with a glorious past filled with iconic designs.
The many furnishing re-editions presented included Nanda Vigo's Blocco pouf and Enzo Mari's Sof Sof chair, both dating from 1971. Brand-new designs focused on decorative pieces, with the new collection coupling young designers making their debut with the company and established Driade team players such as Laudani & Romanelli, Fredrikson Stallard and Nendo.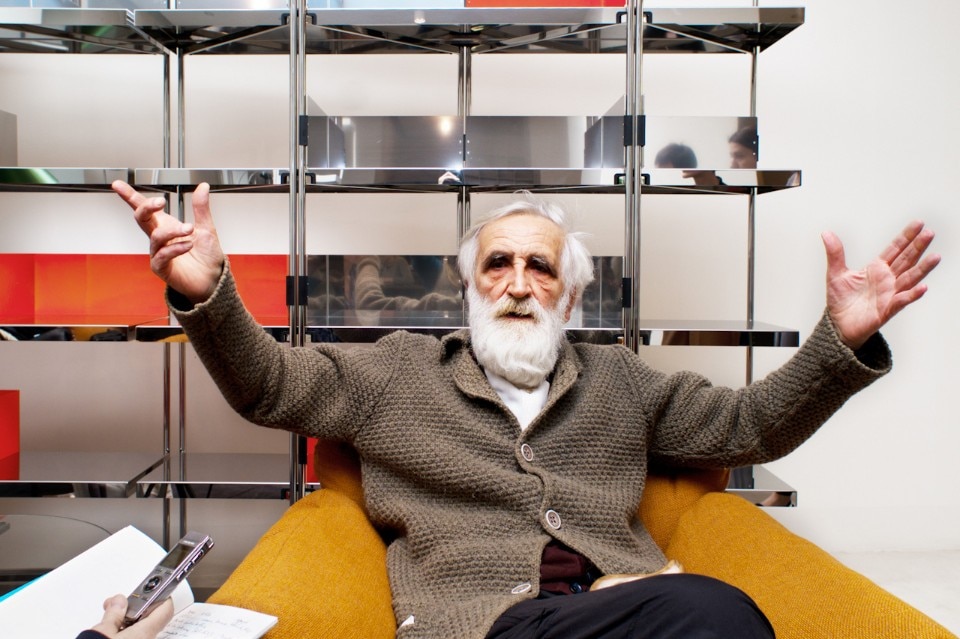 We met Enzo Mari in the new via Borgogna showroom  to honour a brand that has played a major part in Italian design history. Comfortably seated in the Elisa armchair, presented this year along with the sofa (which has been in his home for the past 40+ years), he talked about design and Design Week, interspersed with one anecdote after another from his long professional activism.
Our conversation could only start by discussing the approach to production in the 1960s-70s and the relationships with company owners, "You should always speak to the company owner when you are working on a project", says Mari, "but 50 years ago, as is still often the case, companies tended to defer such dialogues to the marketing people who ask the designer to imitate successful existing designs instead of indulging the desire for innovation. It certainly was and is the wrong approach.
Imitation means working for a year on a product that will appear and die very quickly. I have always focused on essence not resemblance and I hated colleagues who concentrated on resemblance. I was so inflexible on this that I looked down on industrial products which, to my eyes, were arrogant and went against my general principles. During my apprenticeship in the design world, I gradually realised that what I needed was what everyone needed and this was the project-type to work on."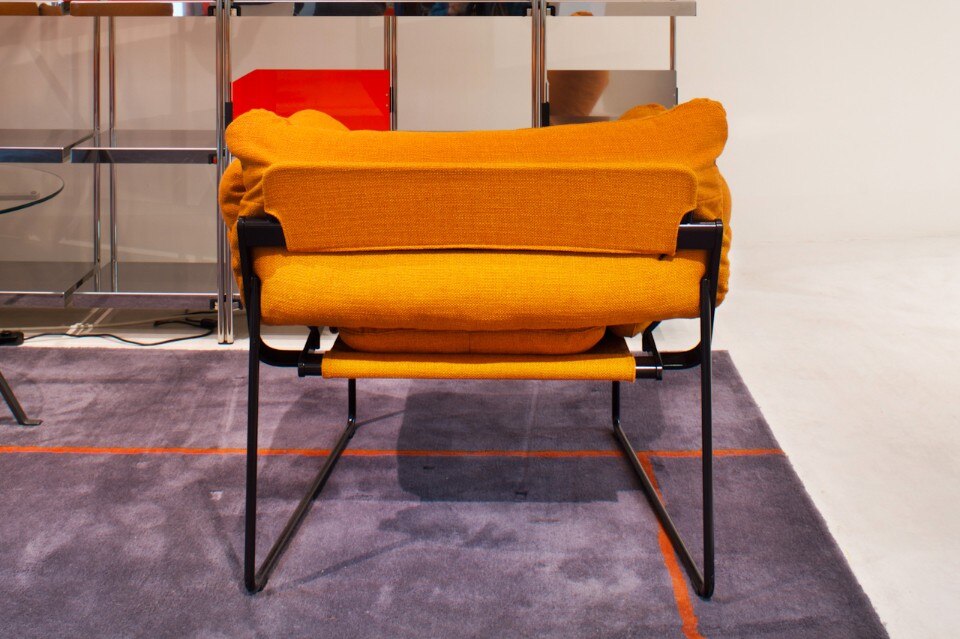 The conversation moves on to taking stock of his career. As with all other subjects, Mari is trenchant and unbending in this sphere, not sparing anyone or anything. "I have been a good designer, perhaps the best of my generation, but if I went back I wouldn't redo anything. I've spent more than half my lifetime trying to ensure the world would not become what it is now and I have failed. It was, probably, such an ambitious project that not even God Almighty could have succeeded. I poured my efforts into design because I had very good manual skills.
I was also aware of my total ignorance regarding general issues and convinced myself that one of my uncles who had emigrated to America would come back and pay for me to attend a good school. But that didn't happen. As time passed, I realised that the way school is structured is no good because it is not based on common words on which all the professors agree but on a choice of professors become renowned for their studies and given free rein to do what they like, without sharing fundamental methods, practices and principles. No one refashions or questions words invented 4,000 years ago and in totally different economic and social conditions. This means we do not have the bases to implement real progress. We would have to rewrite the language and culture codes but that requires action at political level. I thought long and hard about putting myself on the front line in social issues but it would take too long and I don't have enough time." 


April 14–19, 2015
Driade
via Borgogna 8, Milano