This is the fifth time the designers collective Dutch Invertuals takes part in the Milan Furniture Fair.
With different types of training, but united by the desire to develop and extend the boundaries of their designs into constantly different experimental spheres, its members have set up an exhibition at Spazio O' under the curatorship of the group's founder, Wendy Plomp, and a rather unfathomable title, "Body Language". Instead of that language, they are interested in the effect of technology on our lives and how it dematerialises and deconstructs objects, making them lose the value and physical characteristics they had in the past.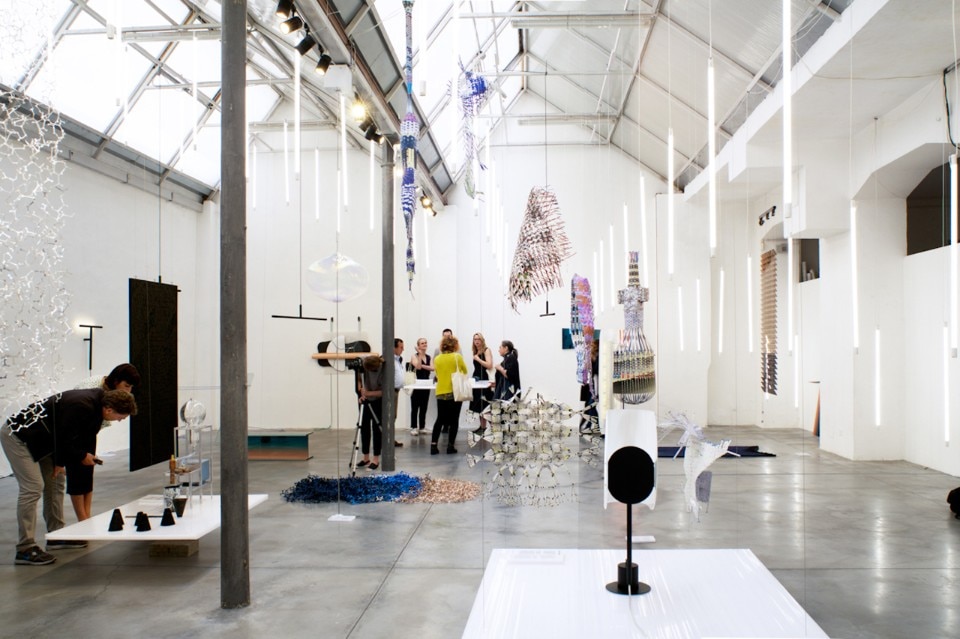 Aliki van der Kruijs, Alissa + Nienke, Arnout Meijer, Daphna Laurens, Dienke Dekker, Edhv, Germans Ermičs, Jetske Visser + Michiel Martens, Nina van Bart, Noman, Philipp Weber, Thomas Vailly + Laura Lynn Jansen, Tijmen Smeulders and Victoria Ledig explored the aesthetics and complexity of a world that is getting difficult to live in, and possible future life styles related to that fact. "The dominance of technology is making the non-tactile and intangible dimension of our lives ever greater," says Plomp. "Objects as we have known them so far are losing their functions, while their shapes are liberated, abandoned and reconquered. Our bodies are all that is left to reflect our identity. This process provokes the need to renegotiate the space around us and reconfigure the objects that inhabit it, along with our relationship to them."

The projects on display are the result of group brainstorming about these subjects. They analyse materials and process them according to new codes and concepts of beauty in order to satisfy the requirements that the bodies of the near future will have – which is what is meant by the title "Body Language".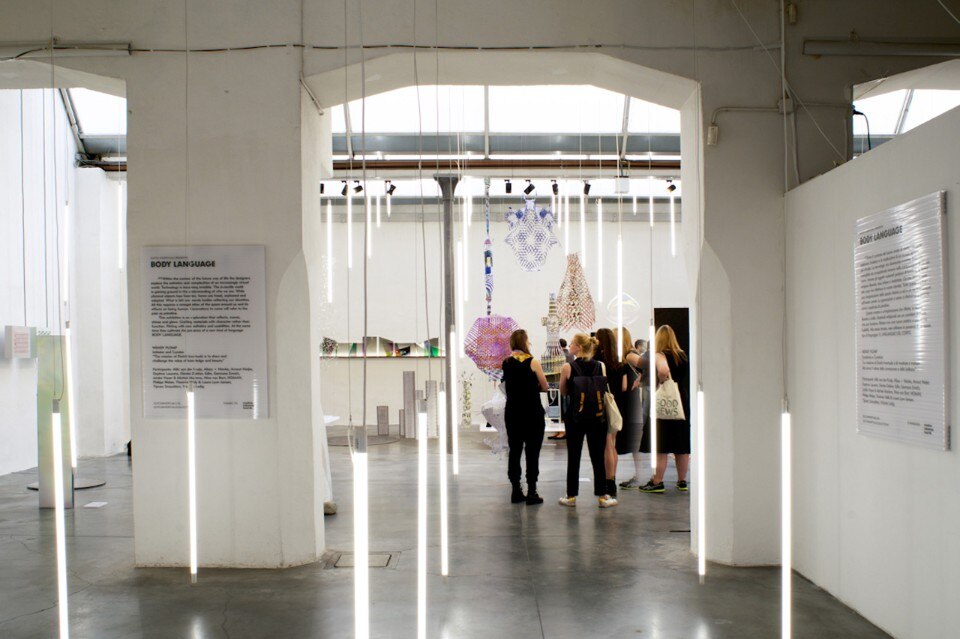 "We asked ourselves what is important in our lives," continues Plomp. "How do we approach it? What gives us pleasure? What are our new traditions? What is the new language of objects, seeing that many of those with which we were used to living are now disappearing?"
On display are lamps created with strips of paper designed with fixed patterns that get modified once the wires are woven. There is a rug made of curtain ropes of different diameters that are united to create a fleeting shape. There is a mirror made up of layers of different materials visible in section, whose irregular surface is deformed according to the angle from which it is seen. There are partitions with extremely fine laser-cut drawings that move with your breath; mirrors that check our heartbeat; containers with differential thicknesses and chromatic hues studied to destabilise our perception; and many other objects aimed at making us think about possible new types of interaction between the space and our body.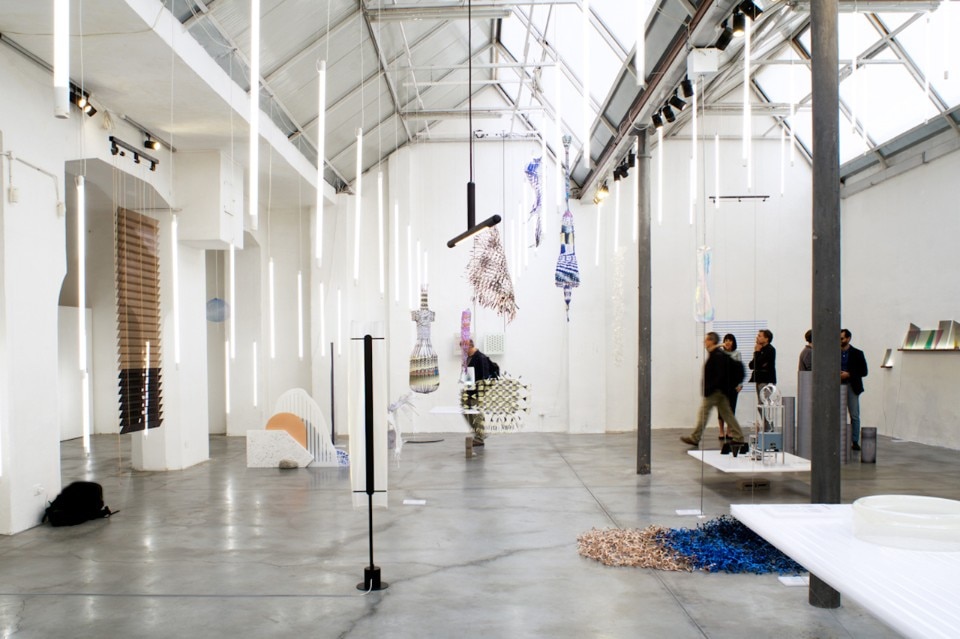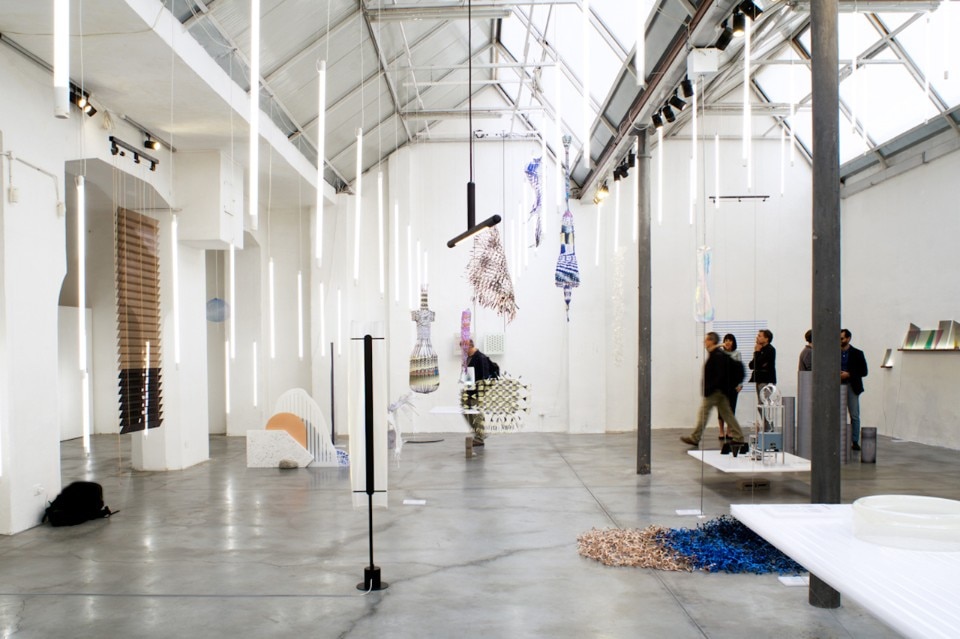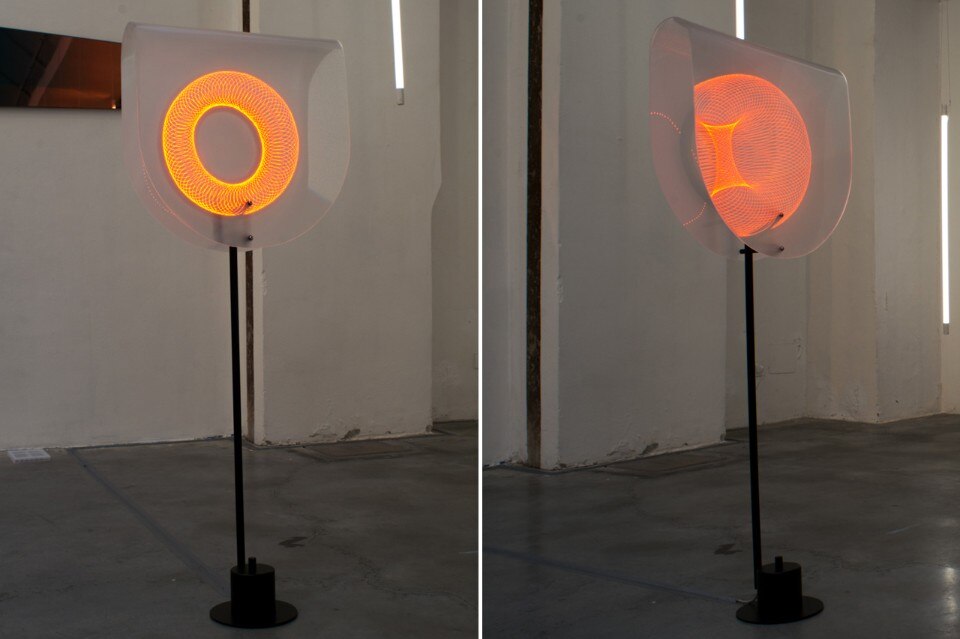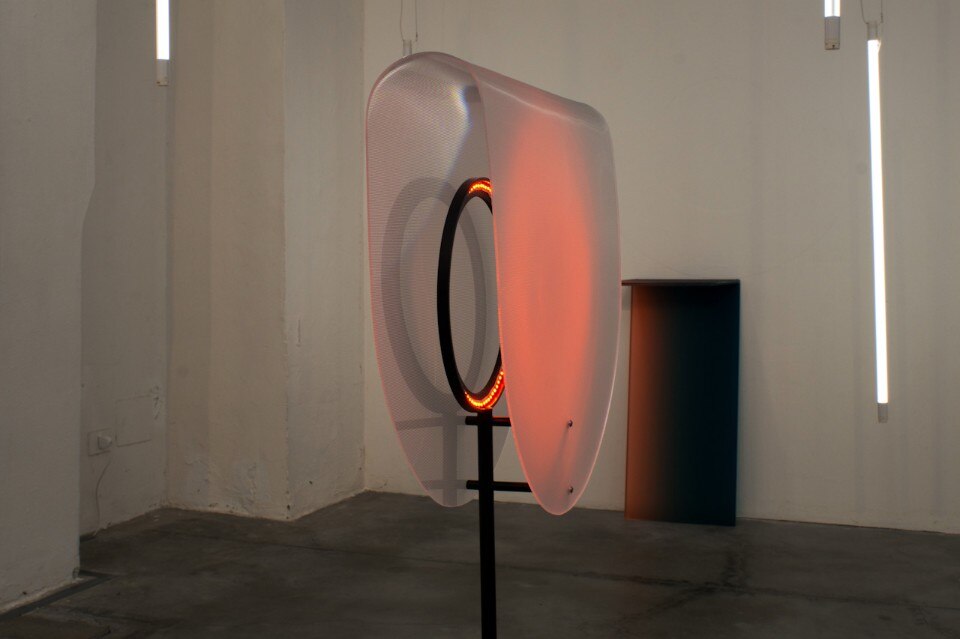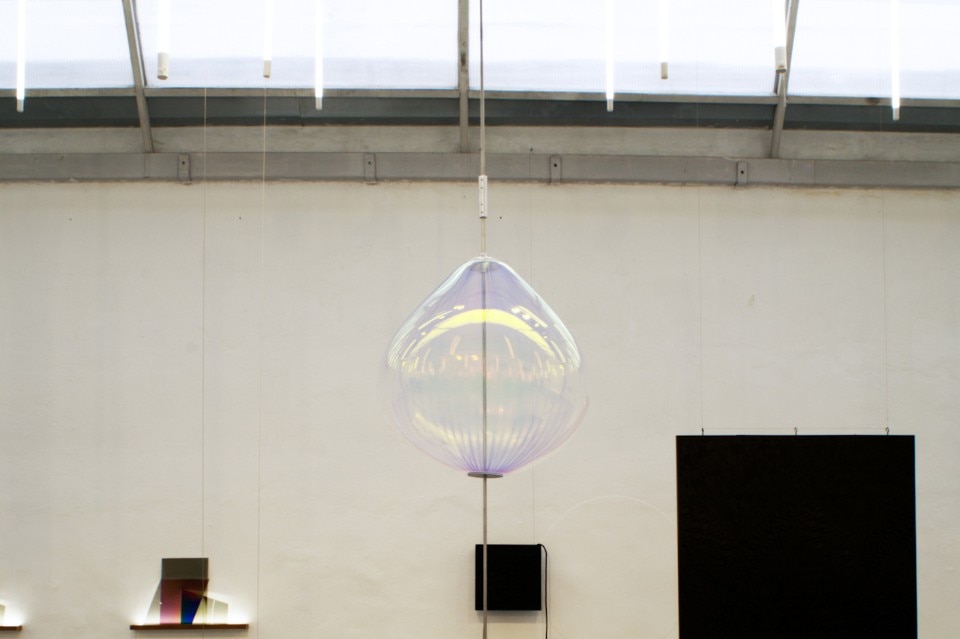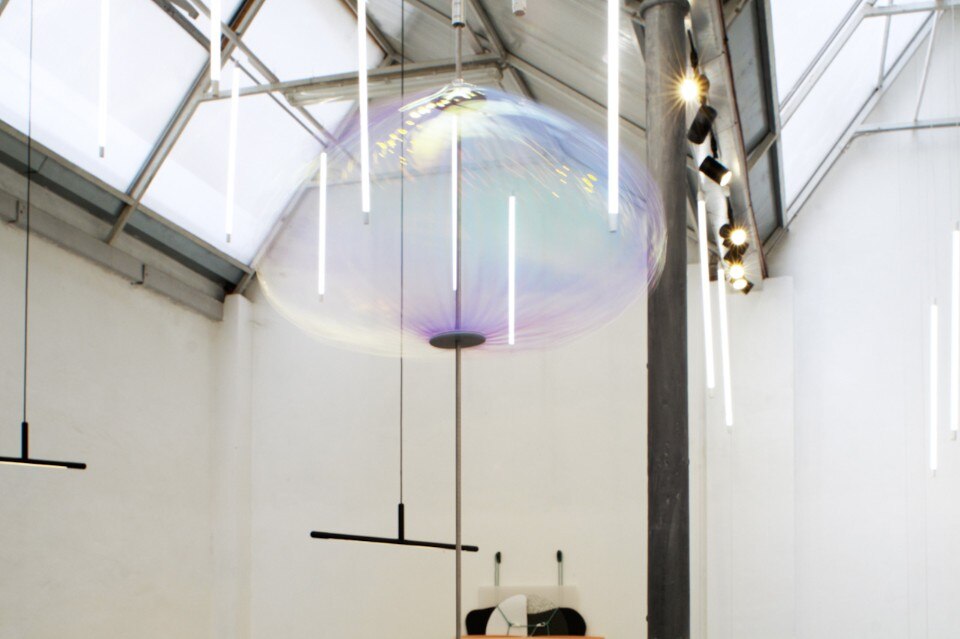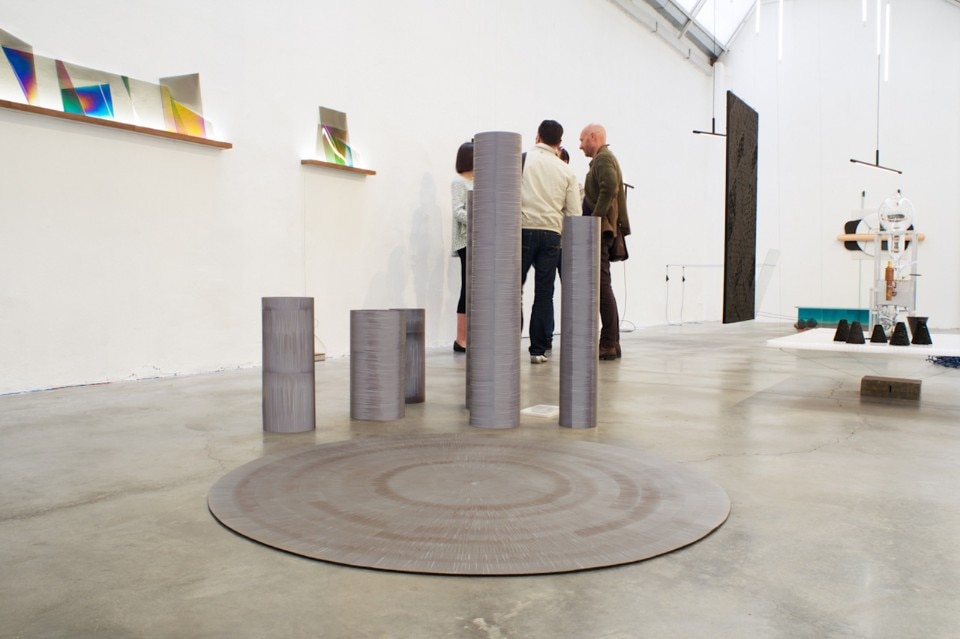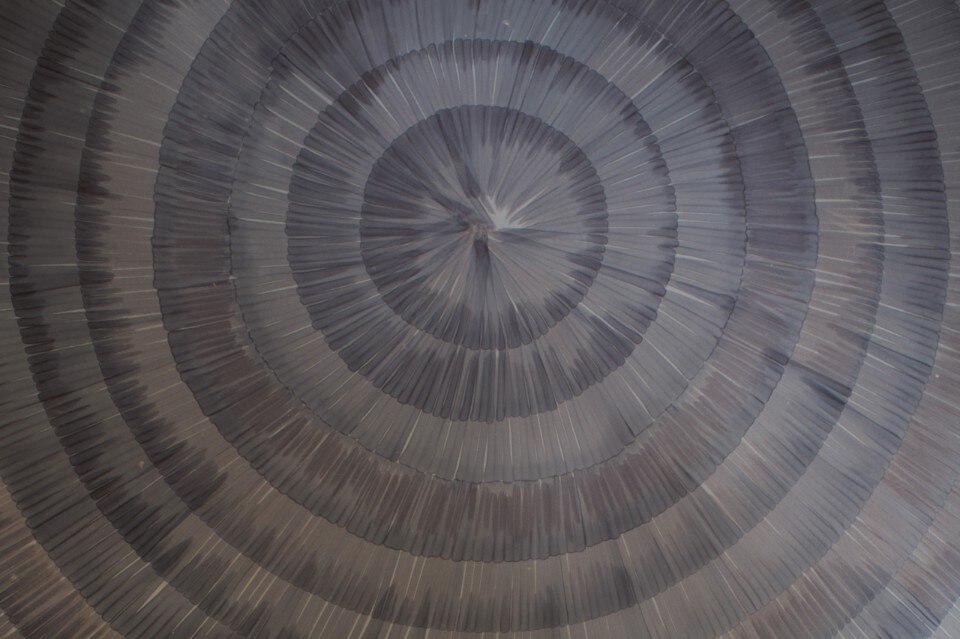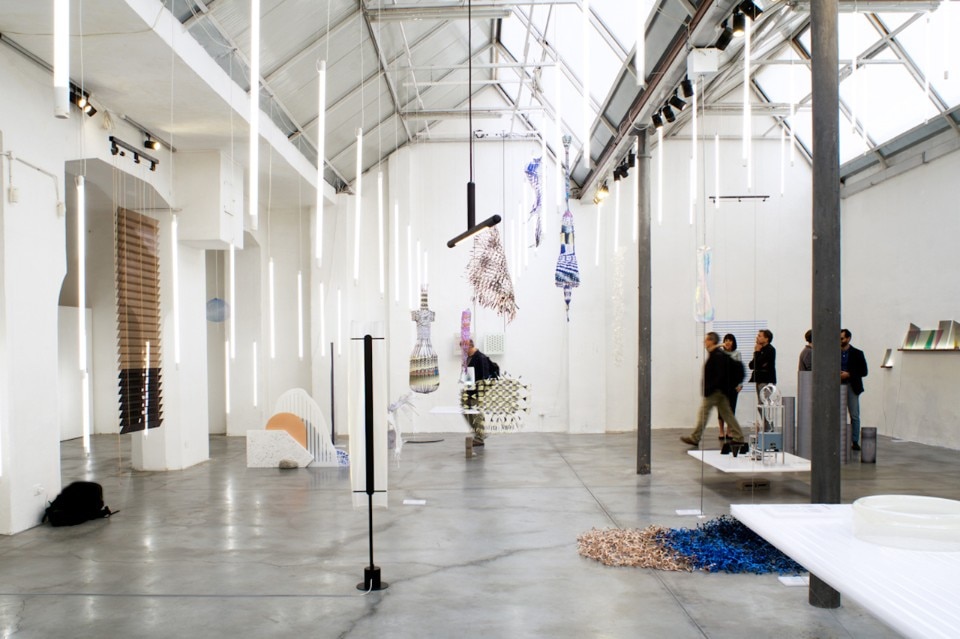 Dutch Invertuals, "Body language", view of the exhibition at Galleria O'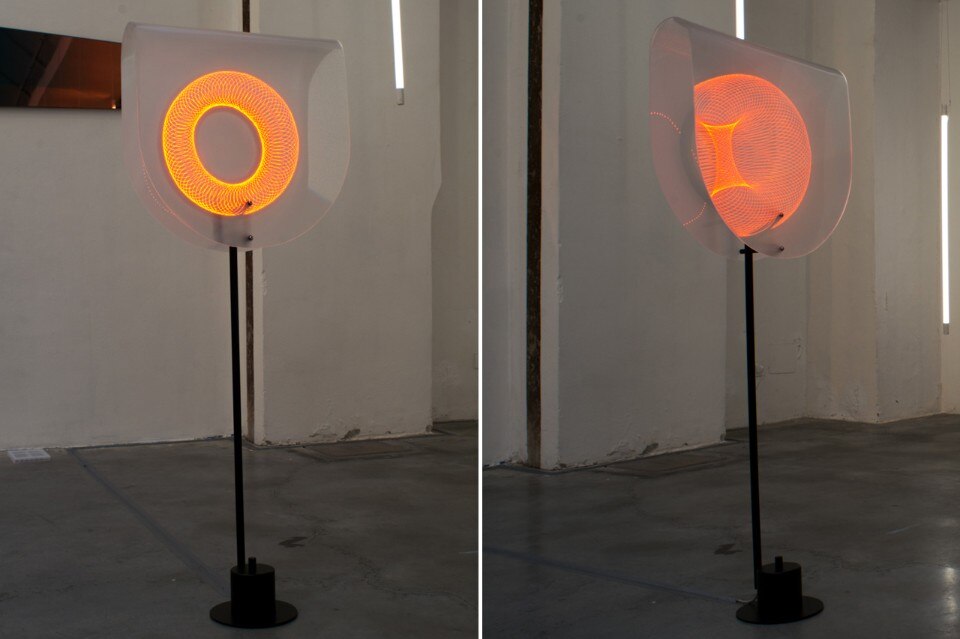 Dutch Invertuals, "Body language", view of the exhibition at Galleria O'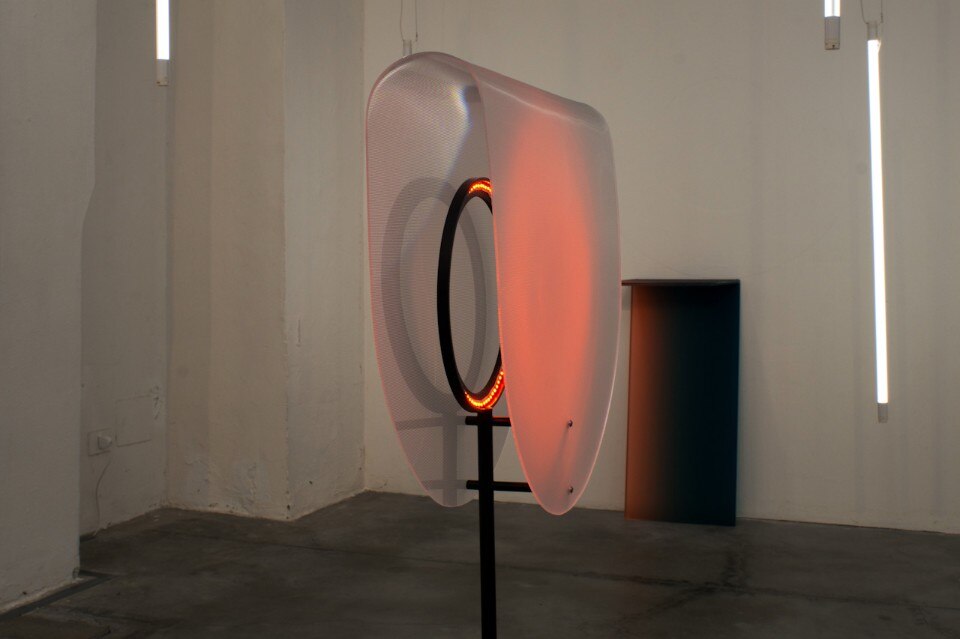 Dutch Invertuals, "Body language", view of the exhibition at Galleria O'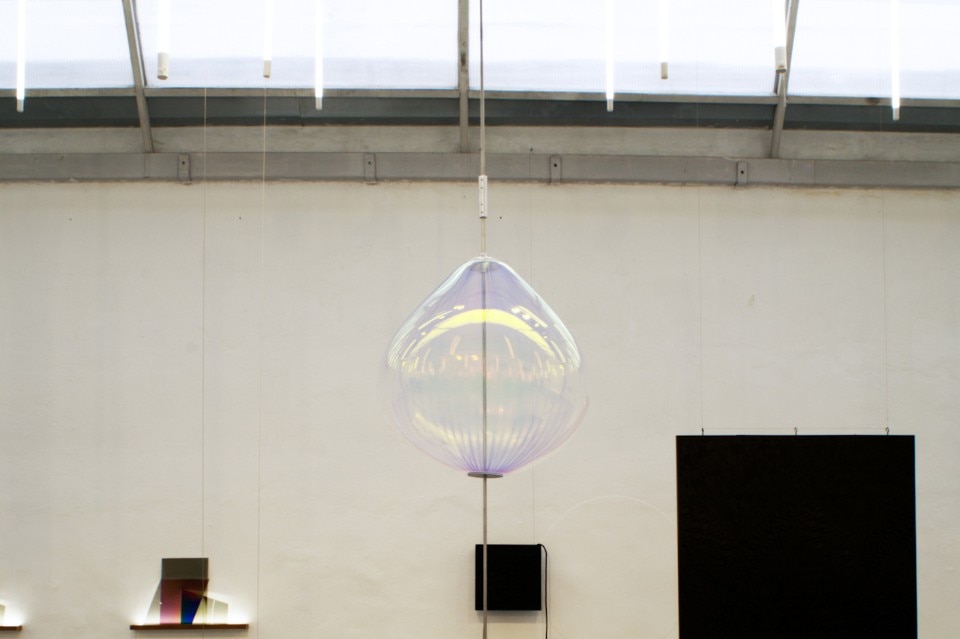 Dutch Invertuals, "Body language", view of the exhibition at Galleria O'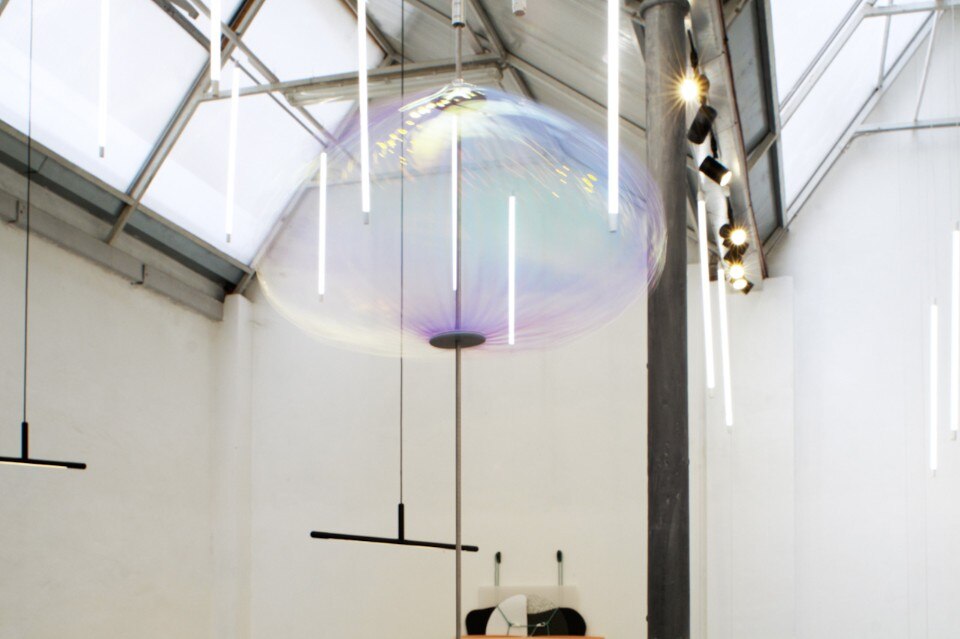 Dutch Invertuals, "Body language", view of the exhibition at Galleria O'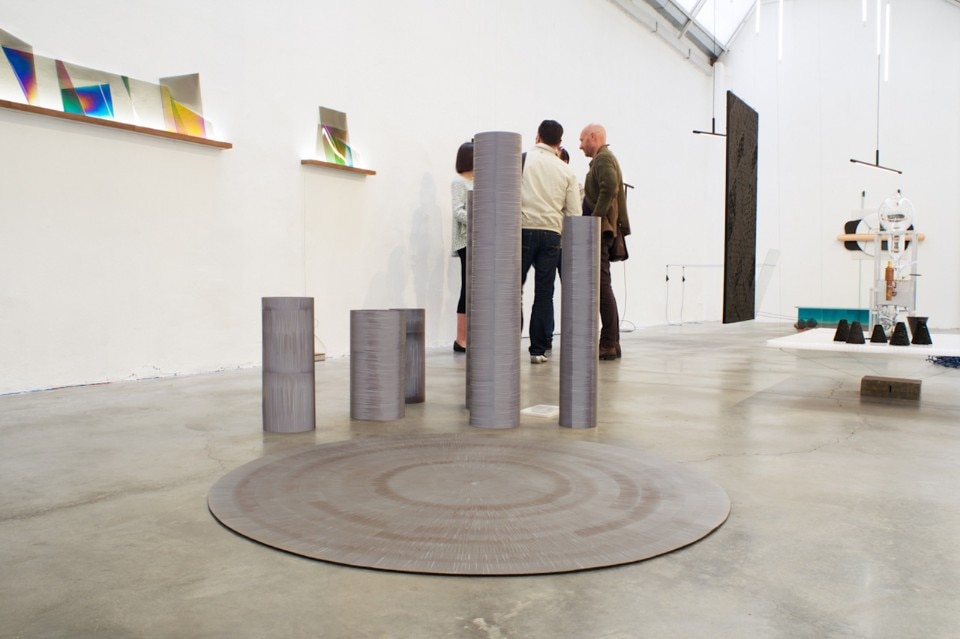 Dutch Invertuals, "Body language", view of the exhibition at Galleria O'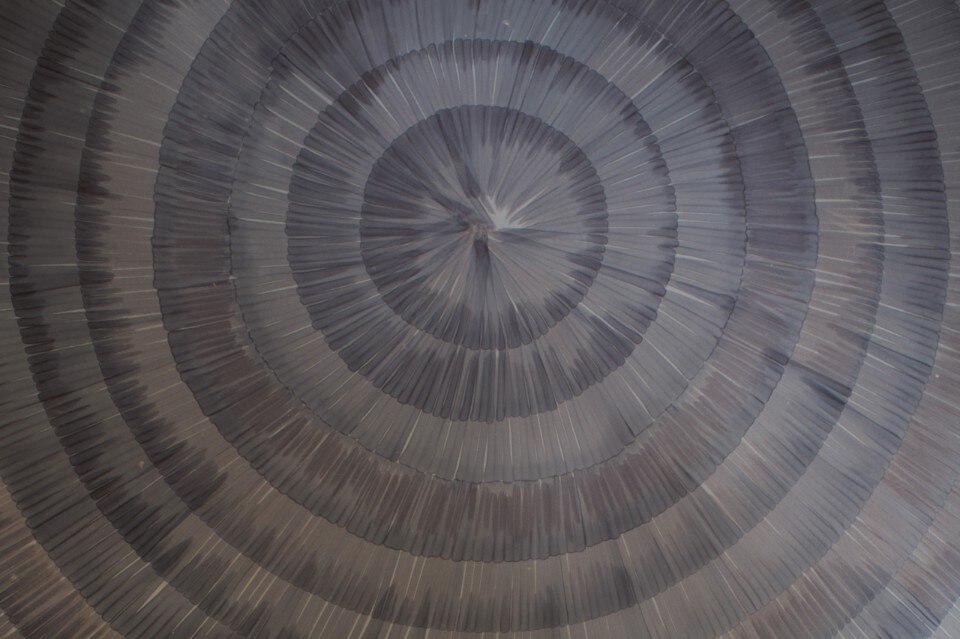 Dutch Invertuals, "Body language", view of the exhibition at Galleria O'

April 14–19, 2015
Dutch Invertuals
Body Language
curated by Wendy Plomp
Galleria O'
via Pastrengo 12, Milano