The Balance pendant is a thin steam bent timber LED light, which appeals as a single task light or in a cluster as feature lighting. The sliding counterweight allows the user to set light at the desired angle.
Each Balance pendant is unique due to the organic nature of timber, the curve will vary slightly on each pendant adding the individuality of the product. The angle of the Balance will vary slightly dependent on humidity in the air, as the timber absorbs moisture. Made in Australia and finished by hand. Available in American Oak, Spotted Gum or Black Walnut.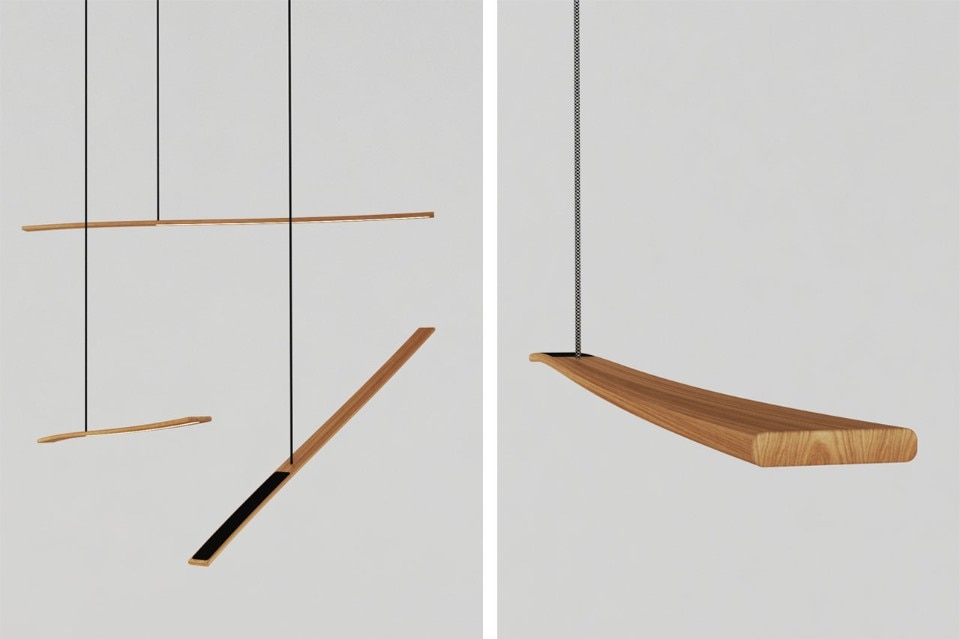 Inspired by a droplet of water frozen in time the "Droplet Pendant" mimics the beauty and elegance of fluid form. Available in black or white aluminum spun top, American oak or black walnut ring. Appropriate for both ambient and task lighting.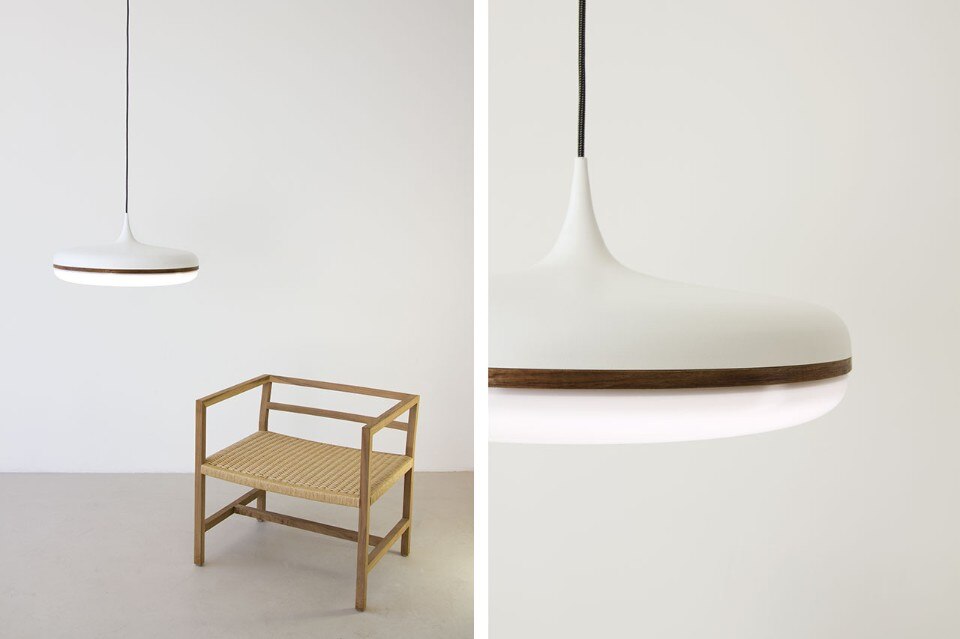 TLS Lamp is a thin and elegant task lamp that celebrates the beauty of well balanced minimal design. The main body is machined from 6mm aluminium then bent into its simplistic form. The intricate design process achieved a stable and well balanced extremely thin lamp that looks sleek in the bedroom or workstation. Available in high quality aluminium black or clear anodized finish with a dimmable LED light source and a touch sensitive backlit switch.