Developed by Ecovative, Grow It Yourself Mushroom® Material is high-performing biocomposites created from humble raw materials.
It use fungal mycelium, the root-like structure of a mushroom, to glue together agricultural wastes into high-performing and sustainable products. The resulting material is also completely compostable, so at the end of its useful life, it can be returned to the soil as a nutrient.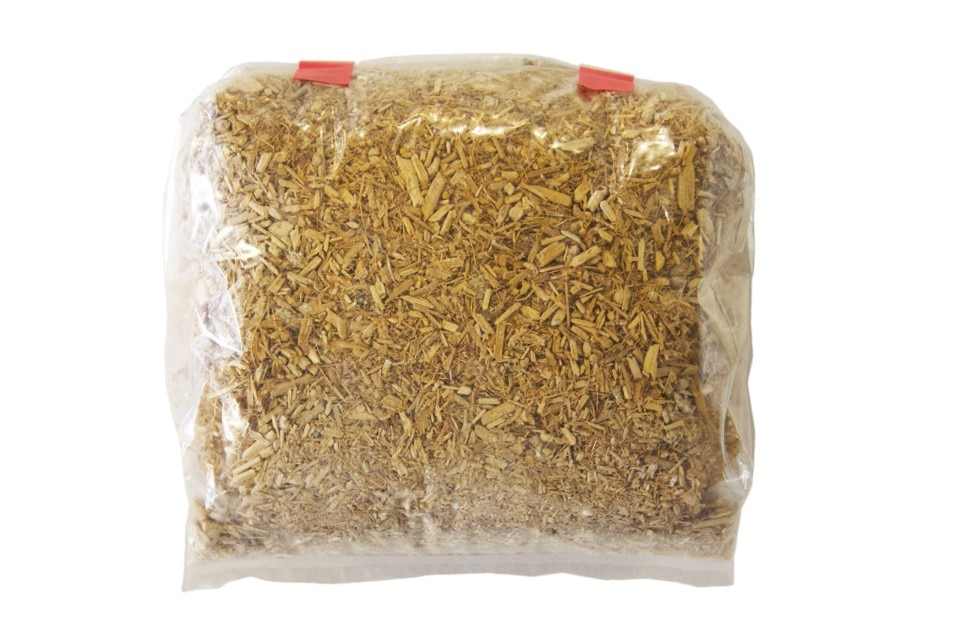 Grow It Yourself empowers artists, makers, and innovators to use this potentially revolutionary material for their own projects. The GIY kit includes bags of living Mushroom® Material and other products. GIY growers can use this material to make their own new creations. In cases where a GIY customer has created a new product that needs to be produced at scale, Ecovative's production facility in Green Island, NY can replicate designs with a high degree of consistency and quality control.

The Hy-Fi tower by David Benjamin and The Living – winner of the MoMA PS1 Young Architects competition – is the largest structure to-date made out of Mushroom Materials, but there are other designers currently creating projects and products through the Grow-It-Yourself program. Danielle Trofe is currently working to create the Mush-Lume and Mush-Bloom product lines.
These high-end lampshades and plant holders made waves at their public launch during New York City's Design Week. Also, David Purser and Daniel Del Toro of Surf Organic are growing an oceanfriendly Mushroom® Material surfboard aptly dubbed "El Portobello".

Grow It Yourself Mushroom® Material
Producer : Ecovative