Begues, a municipality located in Garraf Natural Park, required a library, a community centre and a multipurpose theatre.
To carry out the project, entrusted to Calderon-Folch-Sarsanedas Arquitectes, a triangular plot which goes along the edge of Begues Stream was arranged.
The design process has crystallised a chain of synergies among organisations, administrations, technicians, citizens and the place itself. It began with the definition of an agreed and adequate functional programme and it culminated in the name's choice by the citizens of Begues and the cataloguing process of a downy oak for its cultural value. Two main ideas underpin the conception of the new facility: to generate a confluence "inner square" and to tune into the environment revitalising the Stream. 
The project outlines a single building which gathers the three services, creating a community space, a place where people meet, which will enhance citizen interaction, cultural synergy and sustainability in its construction and management.
The architecture that hosts a facility of this kind should be diverse and pluricentric in order to support a wide variety of users and foreseen activities, but it must also have the ability to strengthen and harmonise the relationship between organisations and users.
The architectural project begins with the definition of a foundation core, an agora able to attract and articulate around all areas defined in the functional programme, a place where all users can identify themselves as belonging to it.

Inside, each part of the programme finds its natural place, almost respecting the hydraulic logic by which erosion and sediment define the edge of the bank of the stream. Thus, the inside is organised in longitudinal layers tracing the line of the stream and resulting in more or less dilated spaces, which have a progressive materiality more dynamic, fluid, clear and watery near the facade of the stream and more solid, opaque, private or stony in front of the mountain.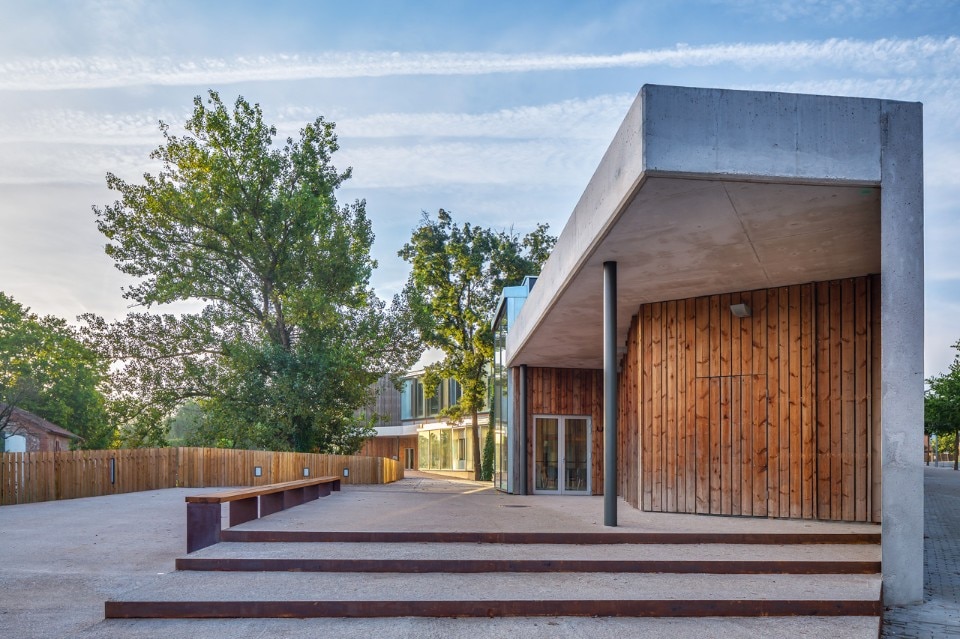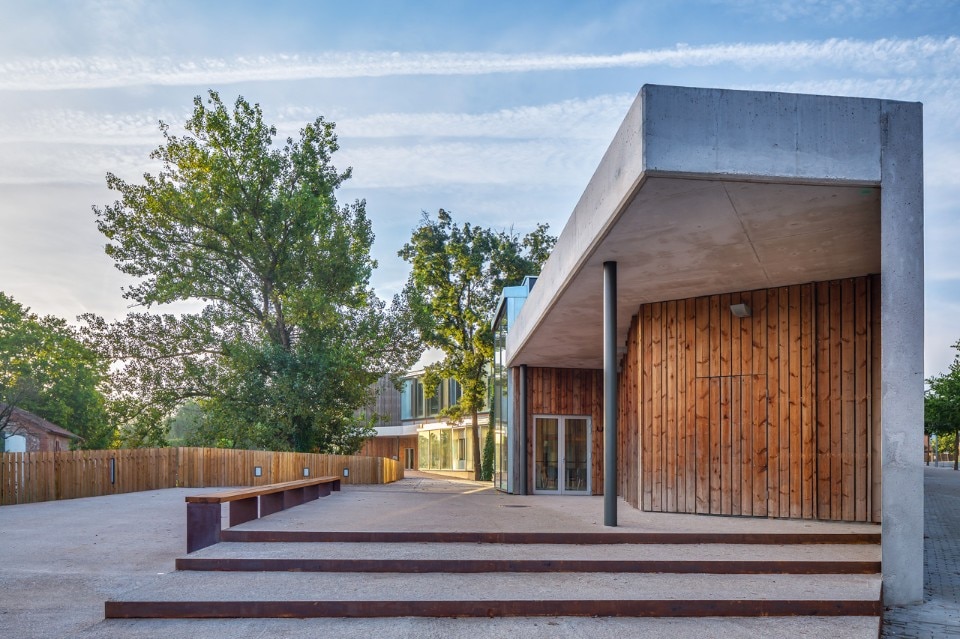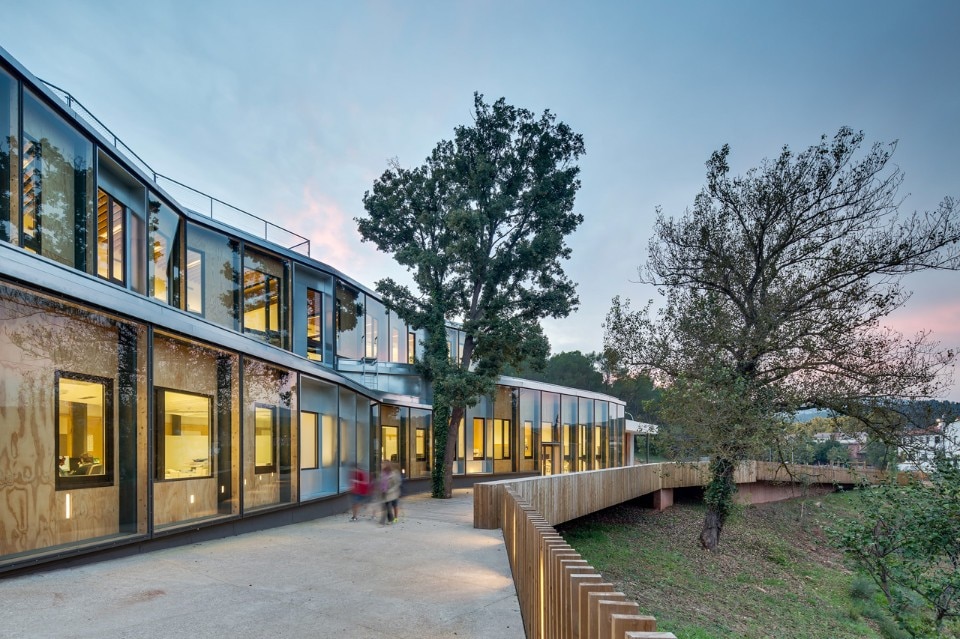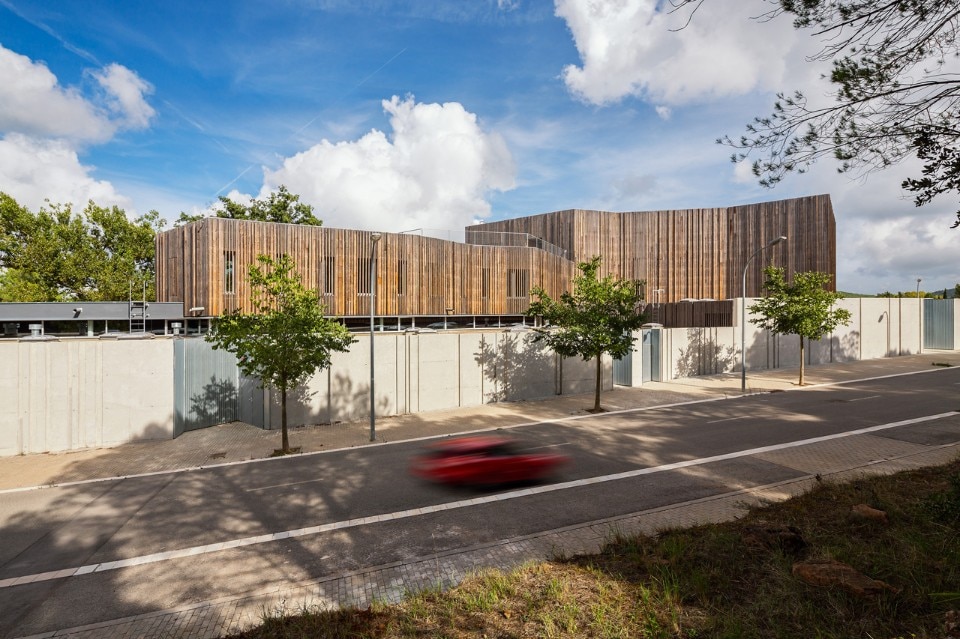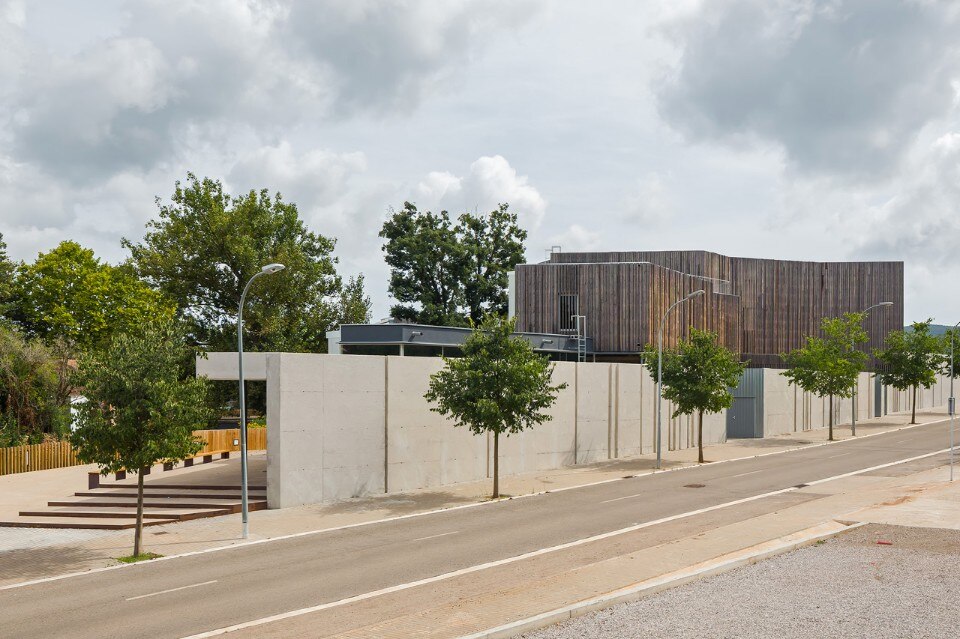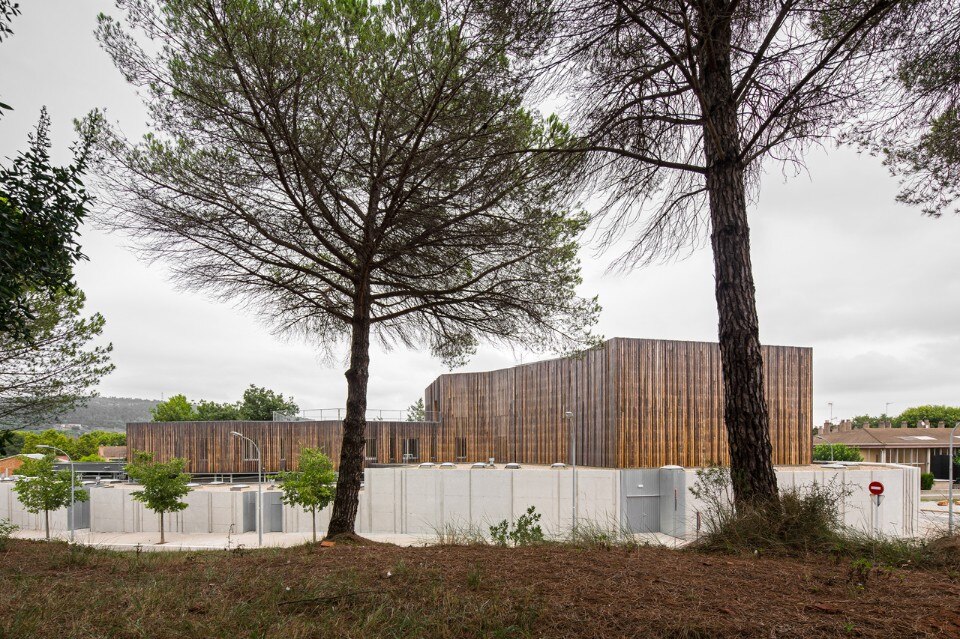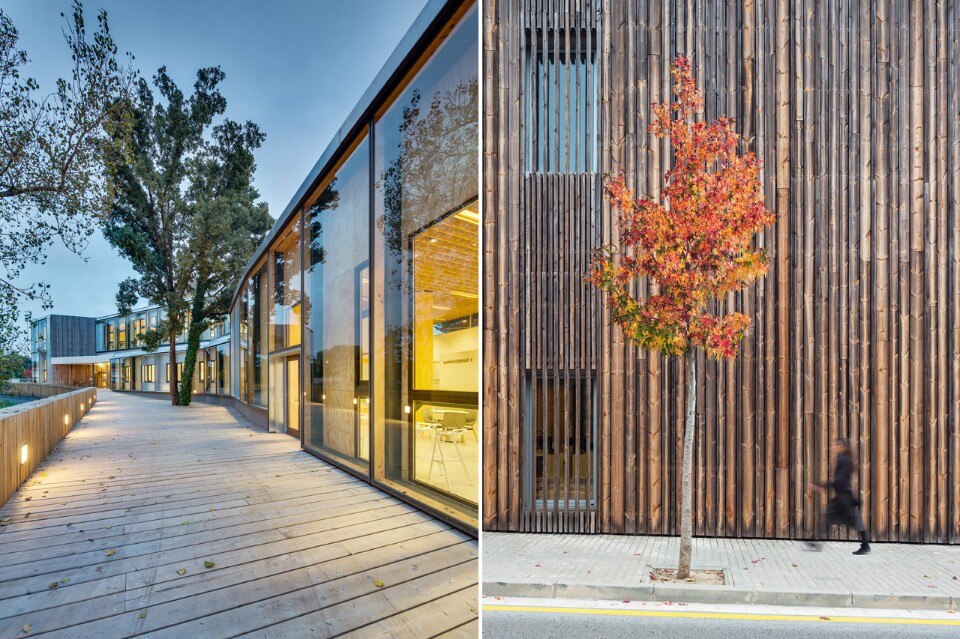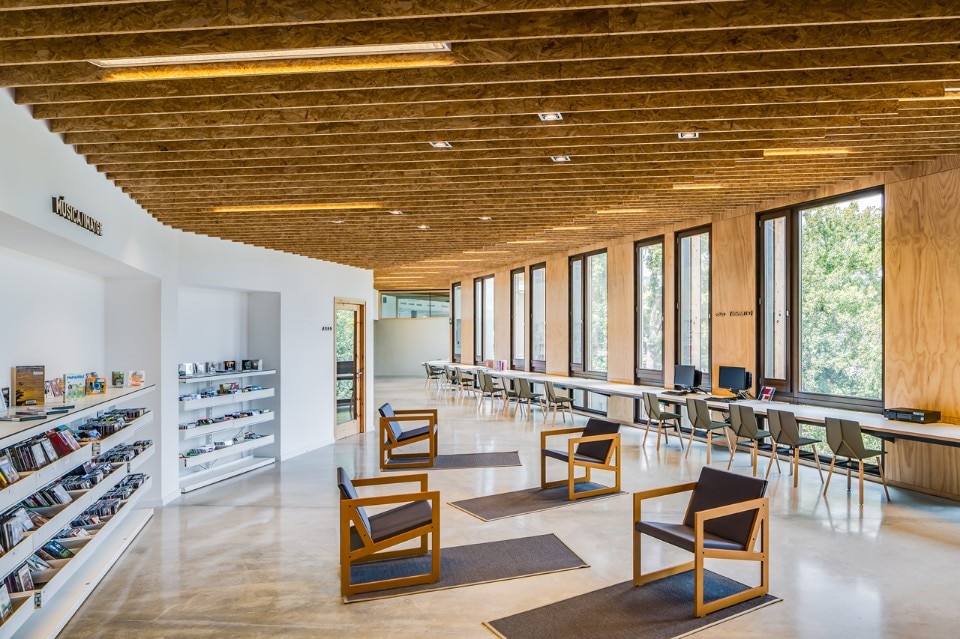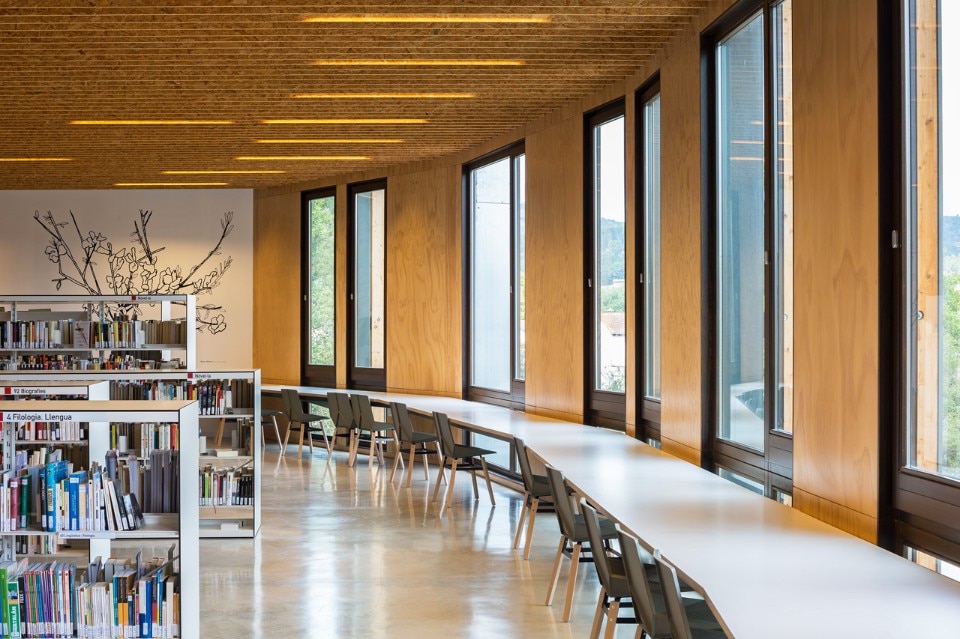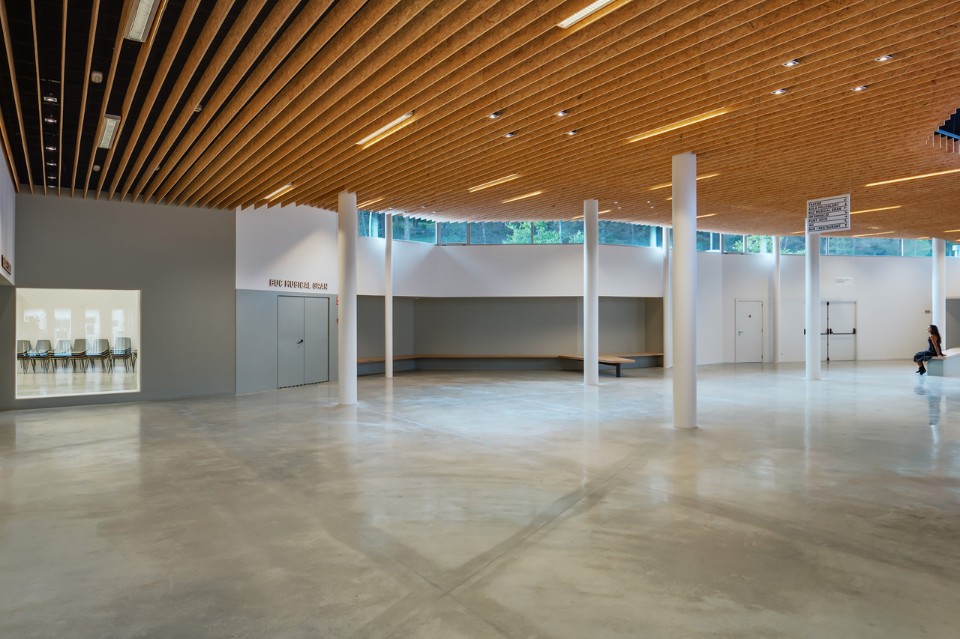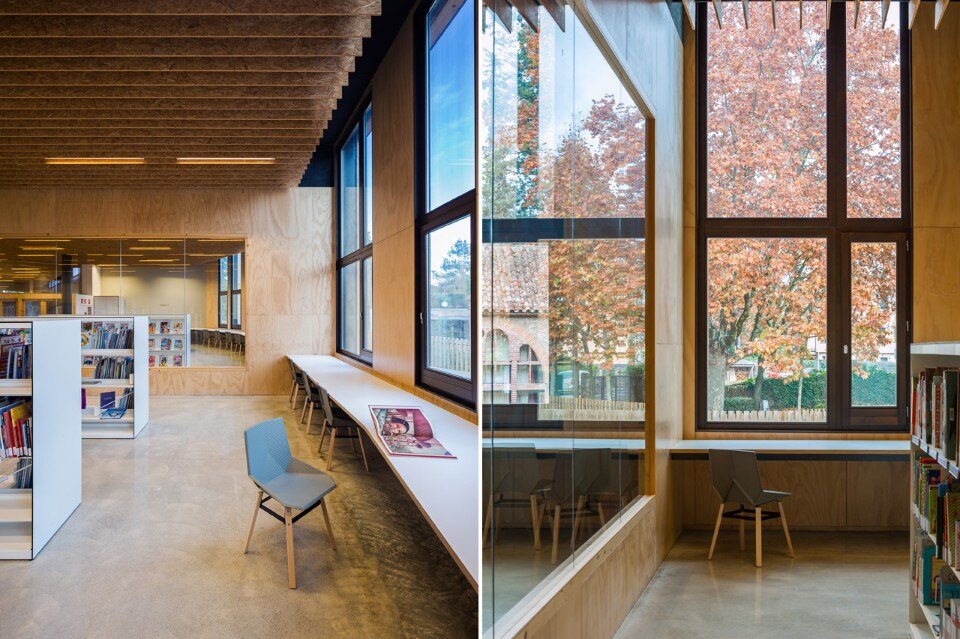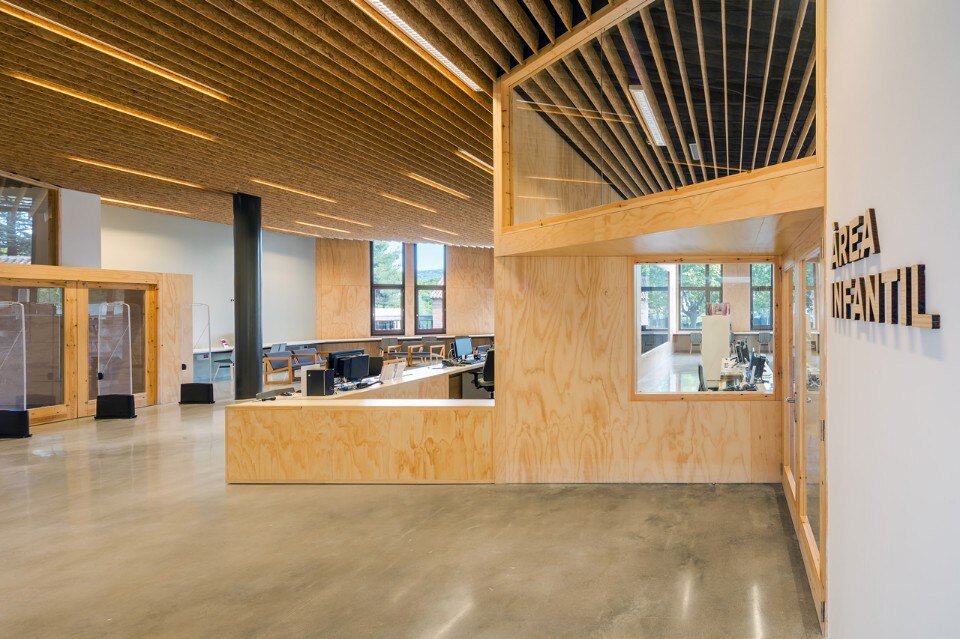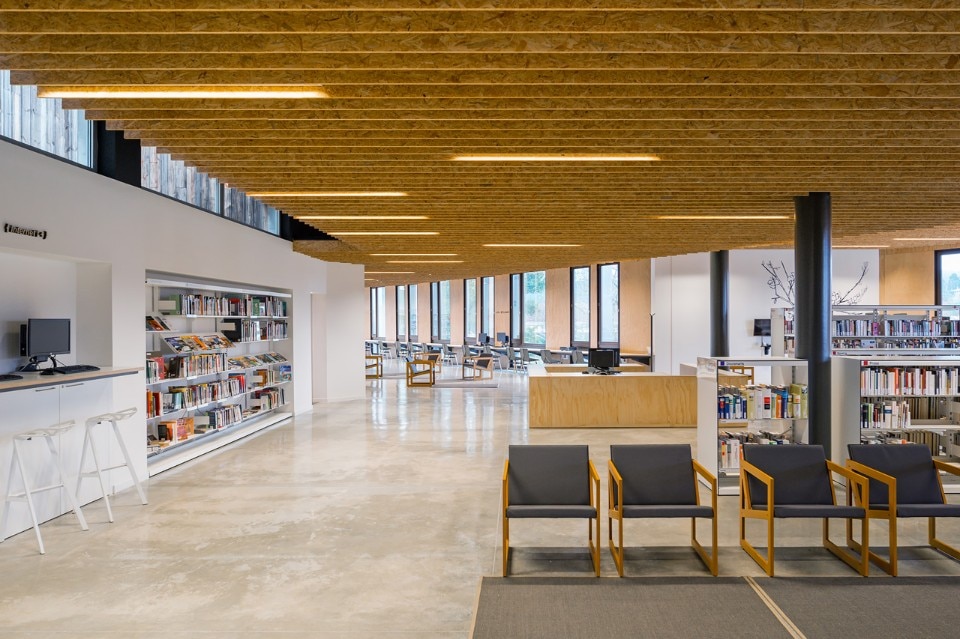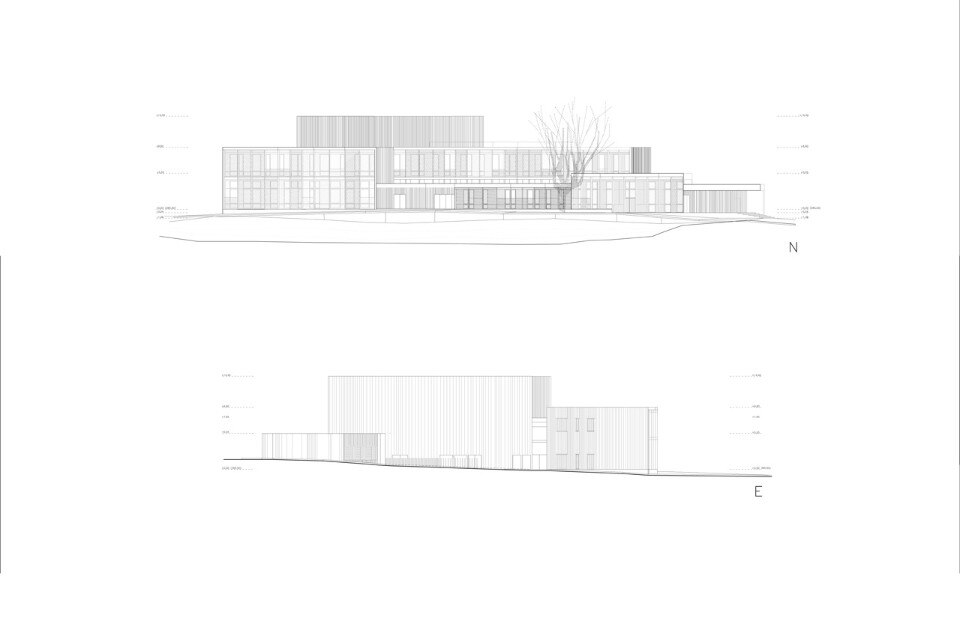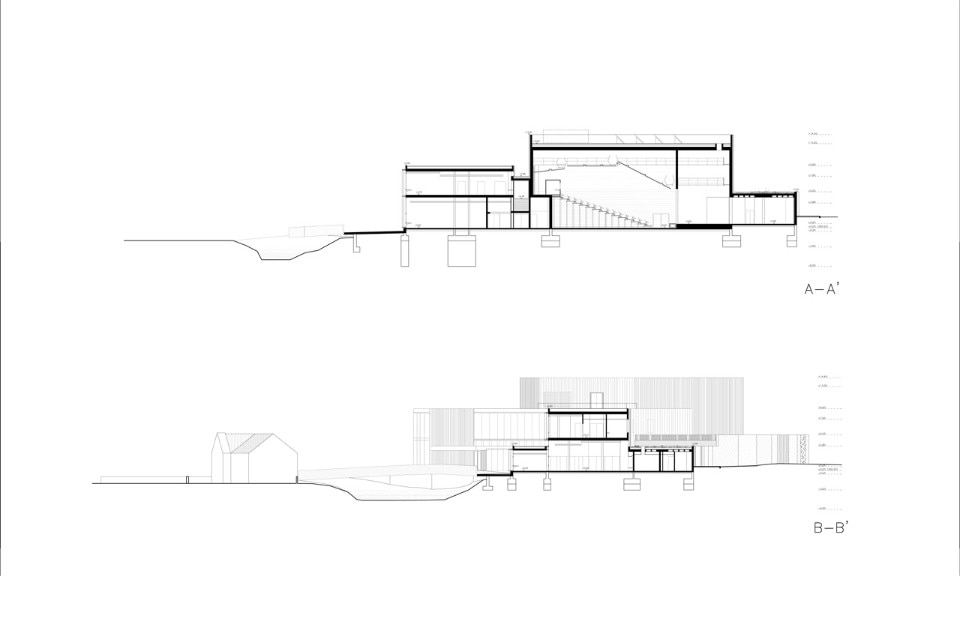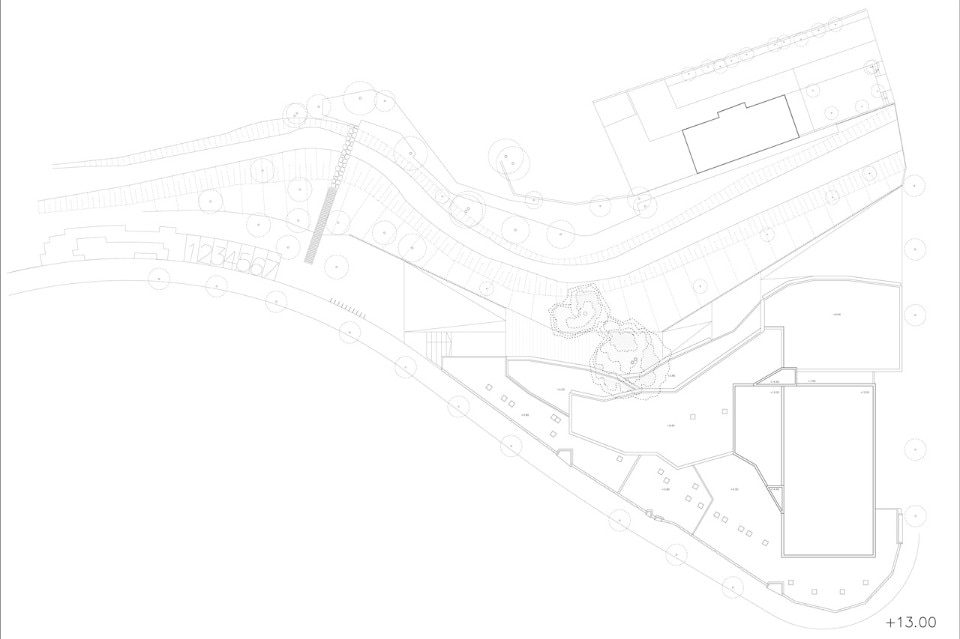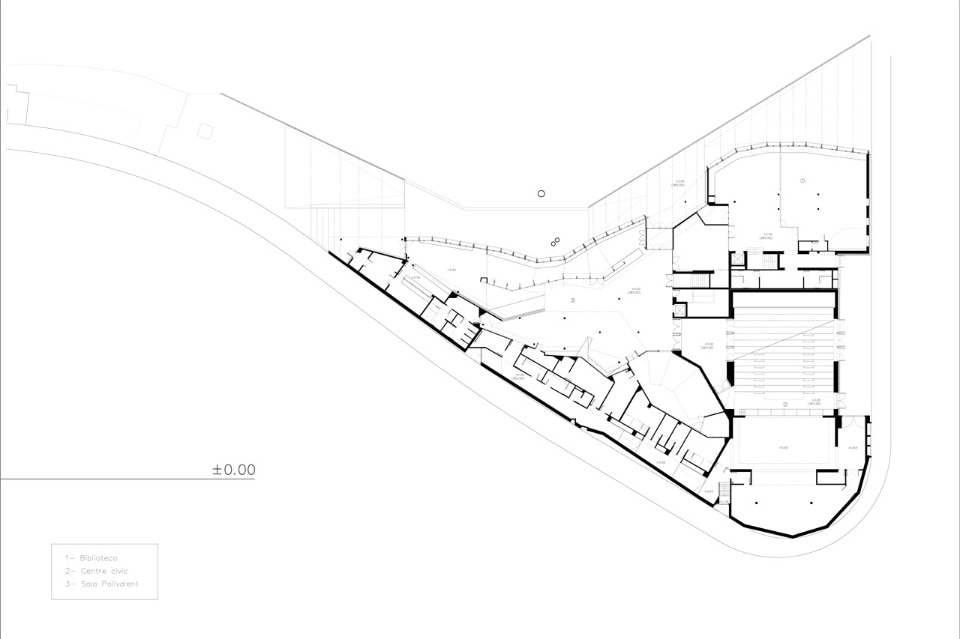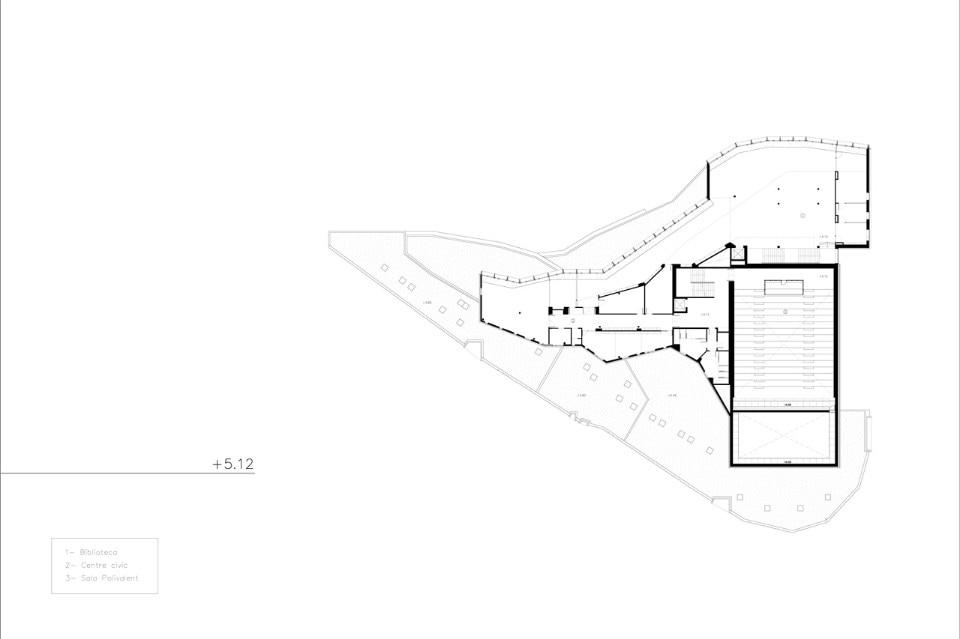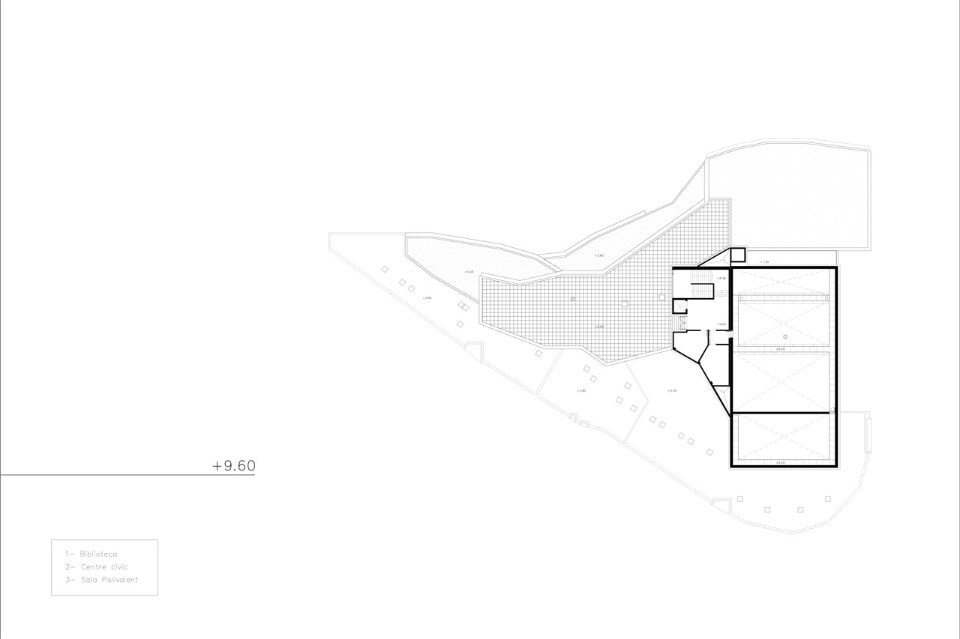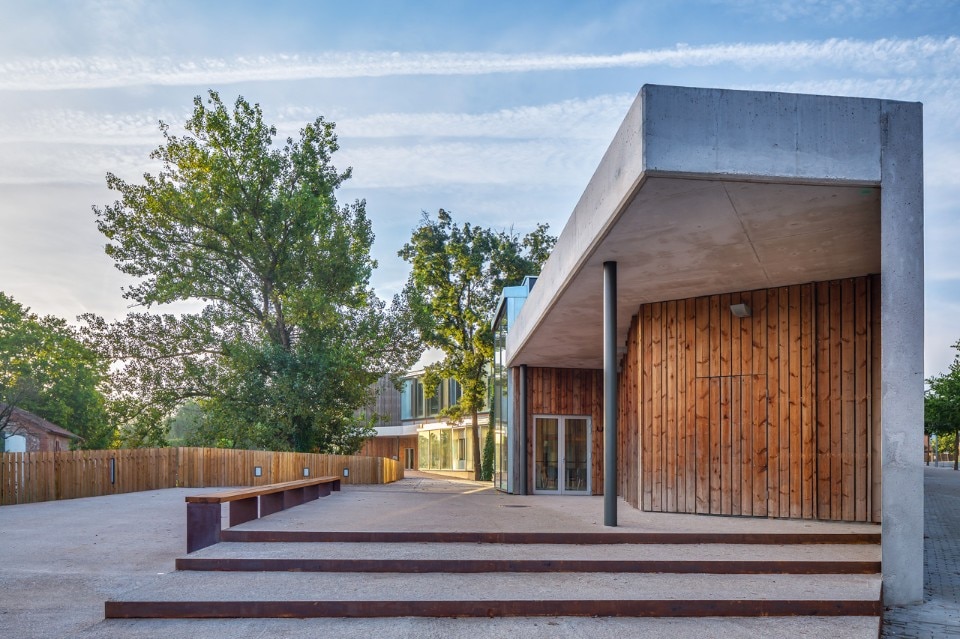 Calderon-Folch-Sarsanedas Arquitectes, El Roure Community Centre and La Ginesta Library, Begues, Baix Llobregat, Barcelona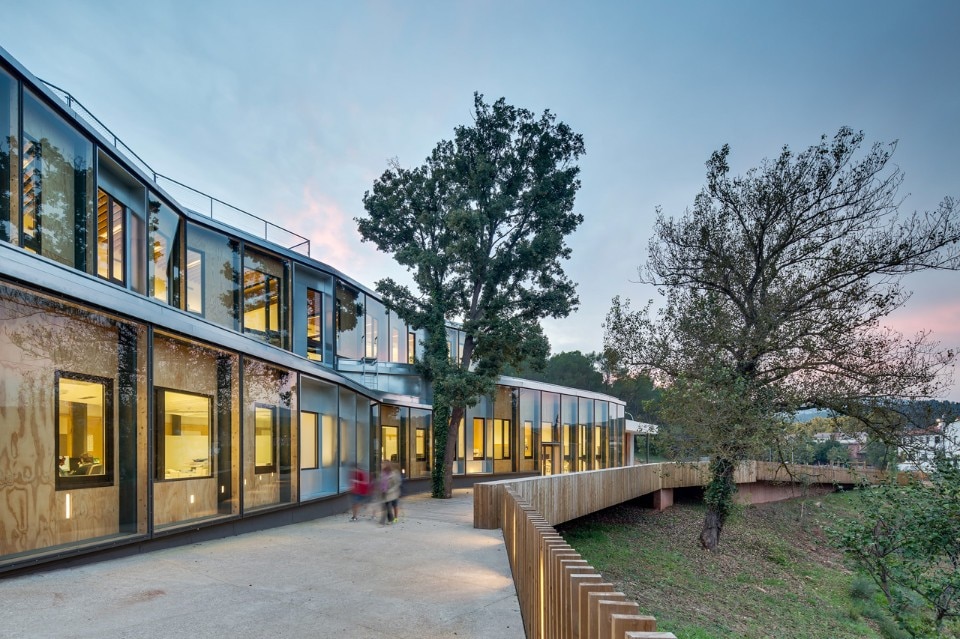 Calderon-Folch-Sarsanedas Arquitectes, El Roure Community Centre and La Ginesta Library, Begues, Baix Llobregat, Barcelona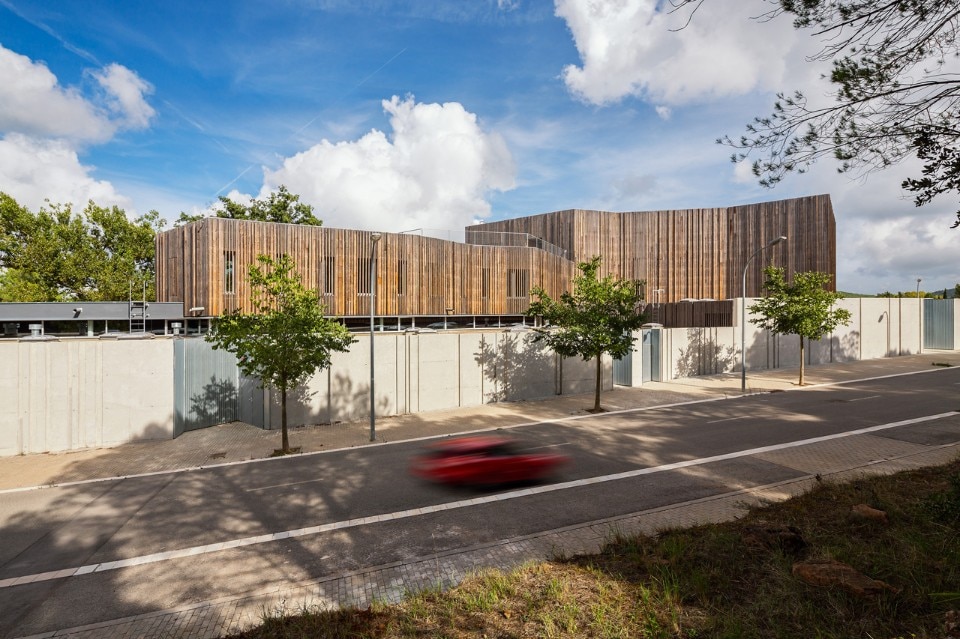 Calderon-Folch-Sarsanedas Arquitectes, El Roure Community Centre and La Ginesta Library, Begues, Baix Llobregat, Barcelona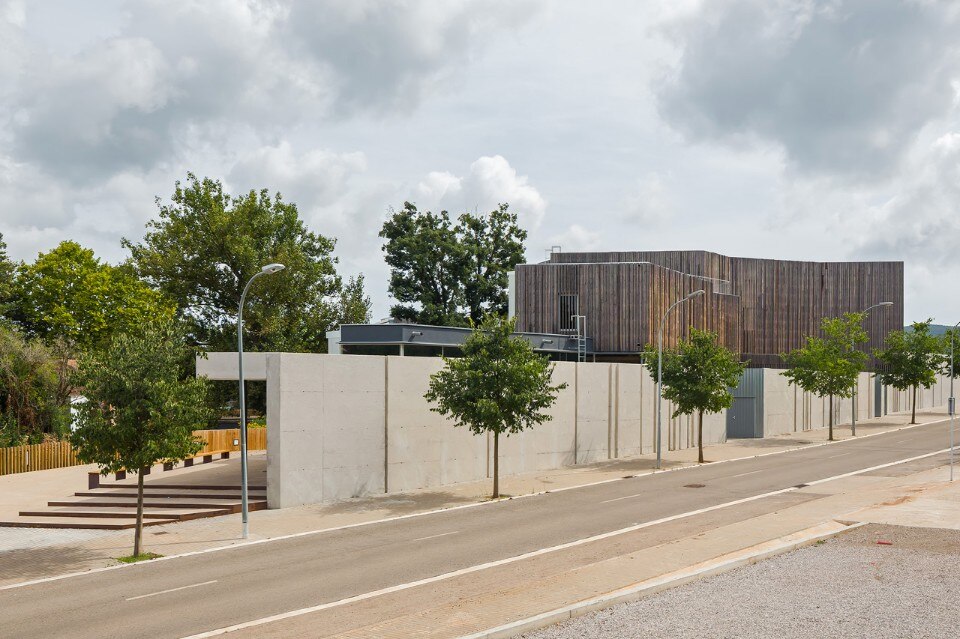 Calderon-Folch-Sarsanedas Arquitectes, El Roure Community Centre and La Ginesta Library, Begues, Baix Llobregat, Barcelona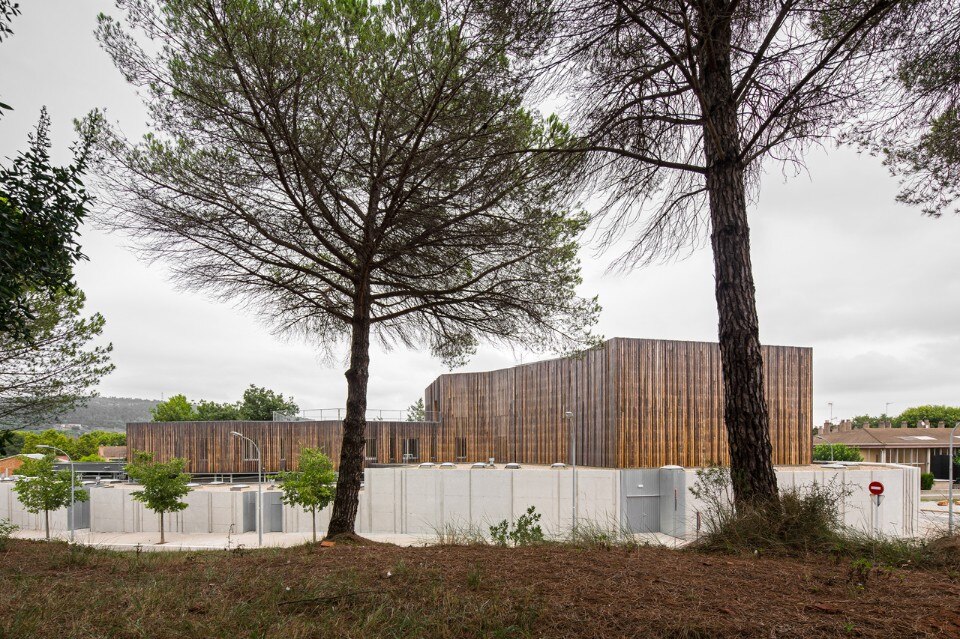 Calderon-Folch-Sarsanedas Arquitectes, El Roure Community Centre and La Ginesta Library, Begues, Baix Llobregat, Barcelona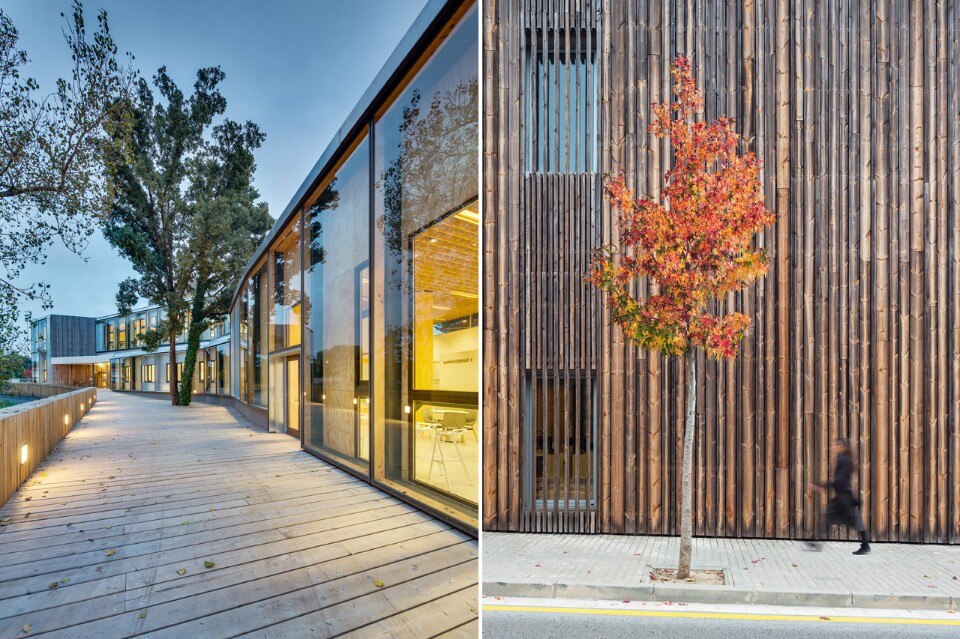 Calderon-Folch-Sarsanedas Arquitectes, El Roure Community Centre and La Ginesta Library, Begues, Baix Llobregat, Barcelona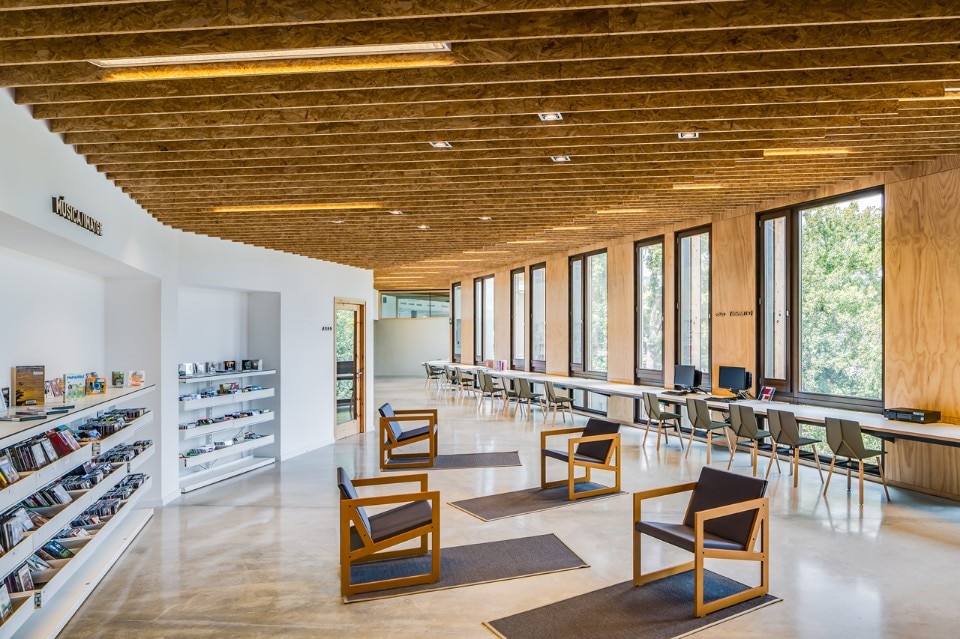 Calderon-Folch-Sarsanedas Arquitectes, El Roure Community Centre and La Ginesta Library, Begues, Baix Llobregat, Barcelona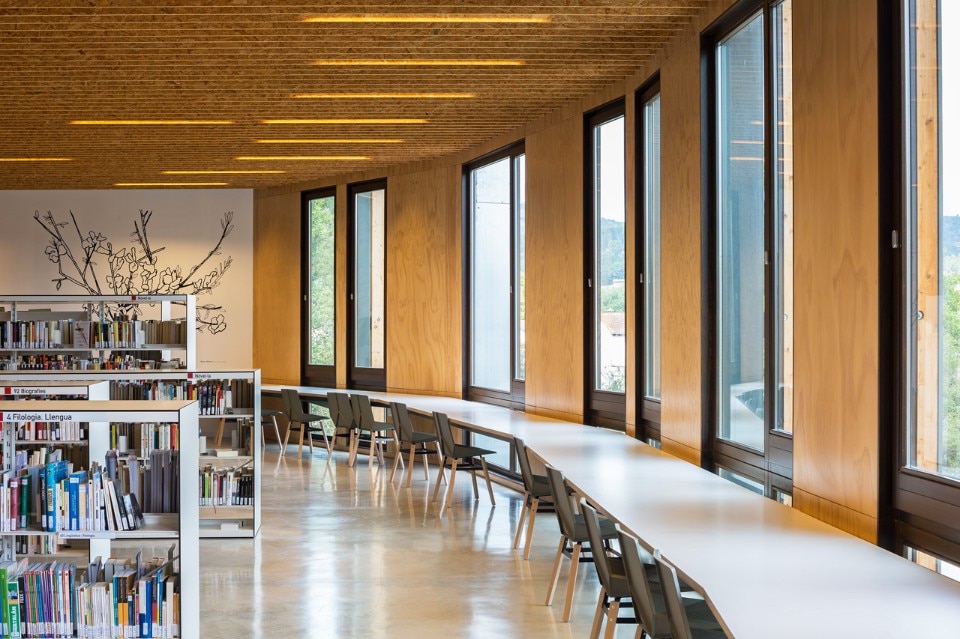 Calderon-Folch-Sarsanedas Arquitectes, El Roure Community Centre and La Ginesta Library, Begues, Baix Llobregat, Barcelona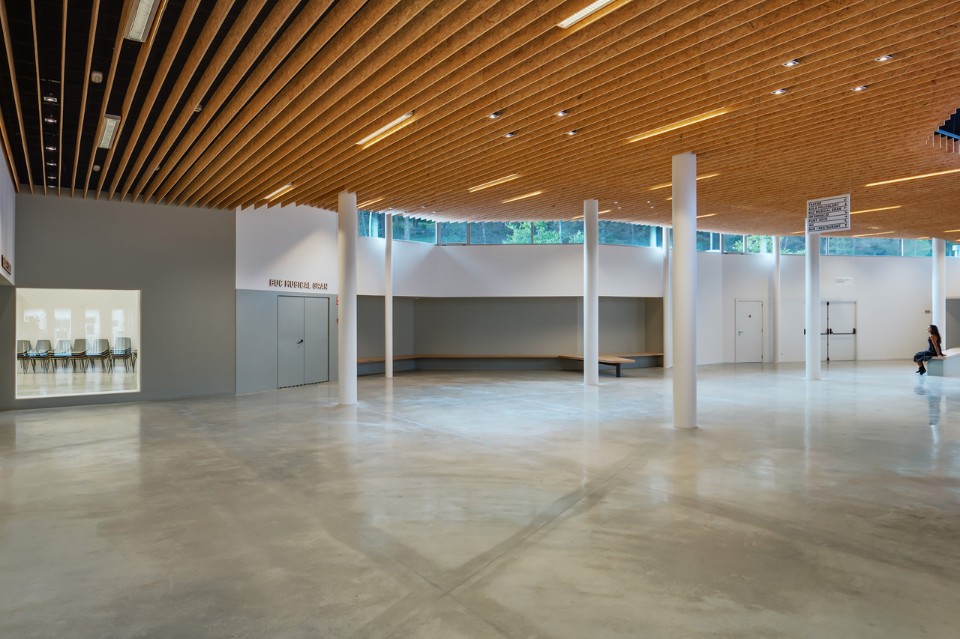 Calderon-Folch-Sarsanedas Arquitectes, El Roure Community Centre and La Ginesta Library, Begues, Baix Llobregat, Barcelona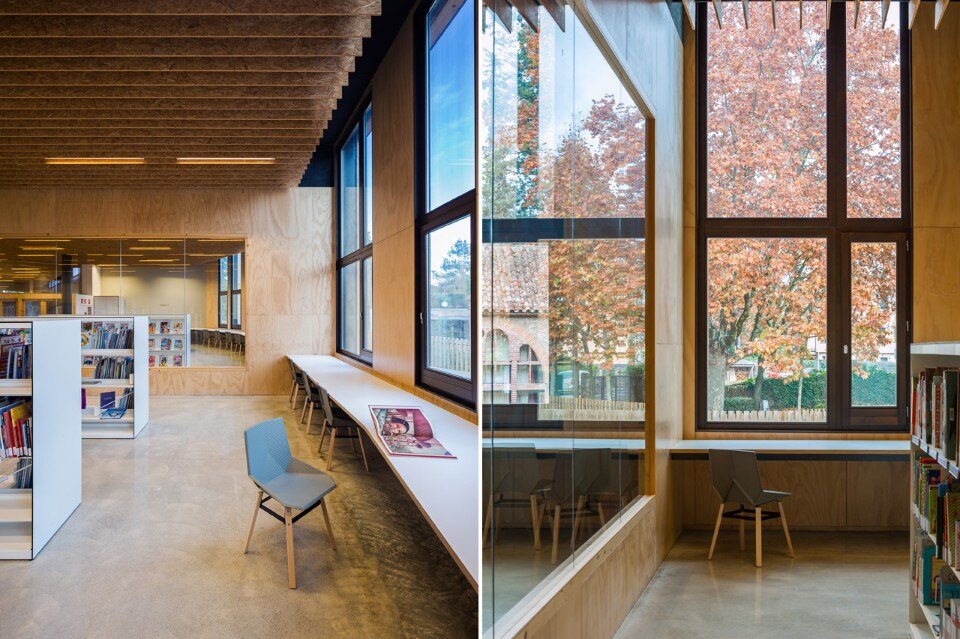 Calderon-Folch-Sarsanedas Arquitectes, El Roure Community Centre and La Ginesta Library, Begues, Baix Llobregat, Barcelona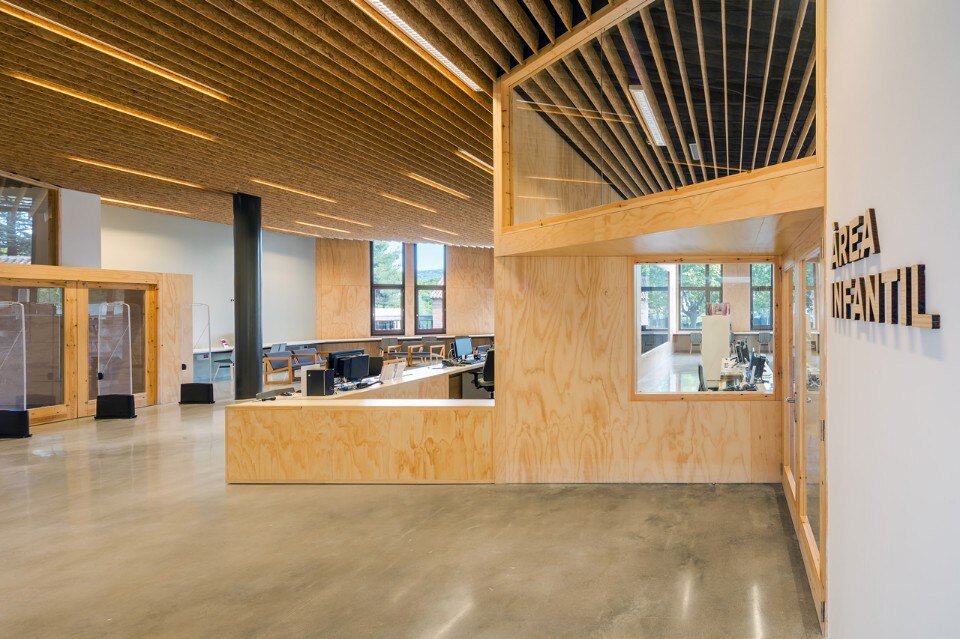 Calderon-Folch-Sarsanedas Arquitectes, El Roure Community Centre and La Ginesta Library, Begues, Baix Llobregat, Barcelona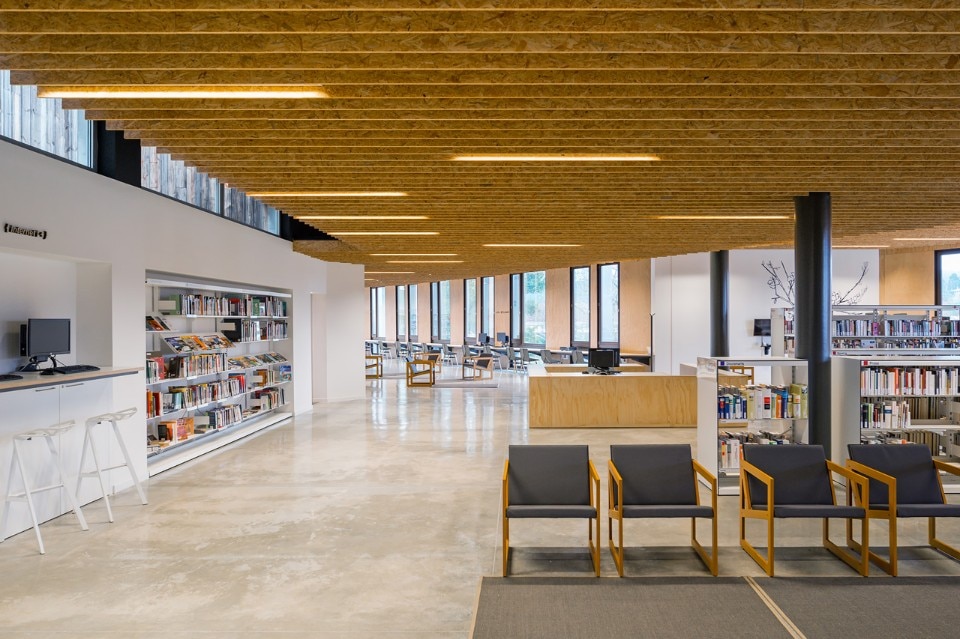 Calderon-Folch-Sarsanedas Arquitectes, El Roure Community Centre and La Ginesta Library, Begues, Baix Llobregat, Barcelona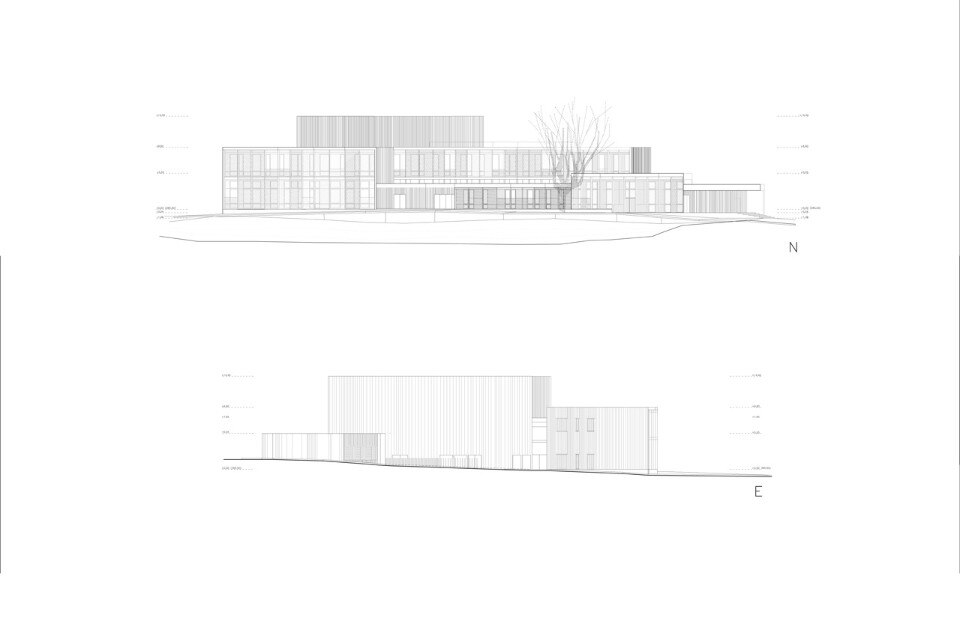 1
Calderon-Folch-Sarsanedas Arquitectes, El Roure Community Centre and La Ginesta Library, Begues, Baix Llobregat, Barcelona. Elevatios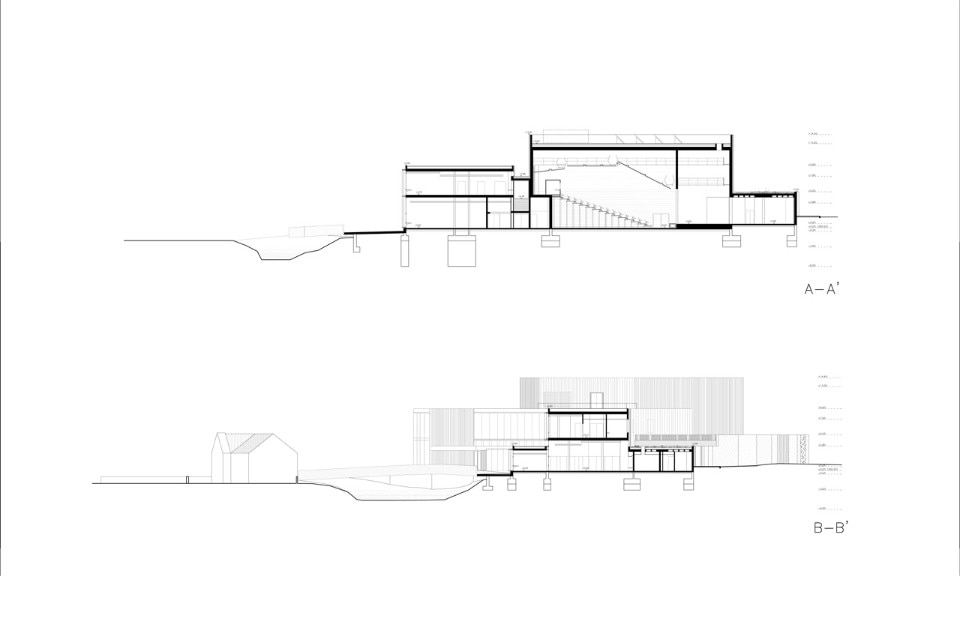 A-A'
Calderon-Folch-Sarsanedas Arquitectes, El Roure Community Centre and La Ginesta Library, Begues, Baix Llobregat, Barcelona. Sections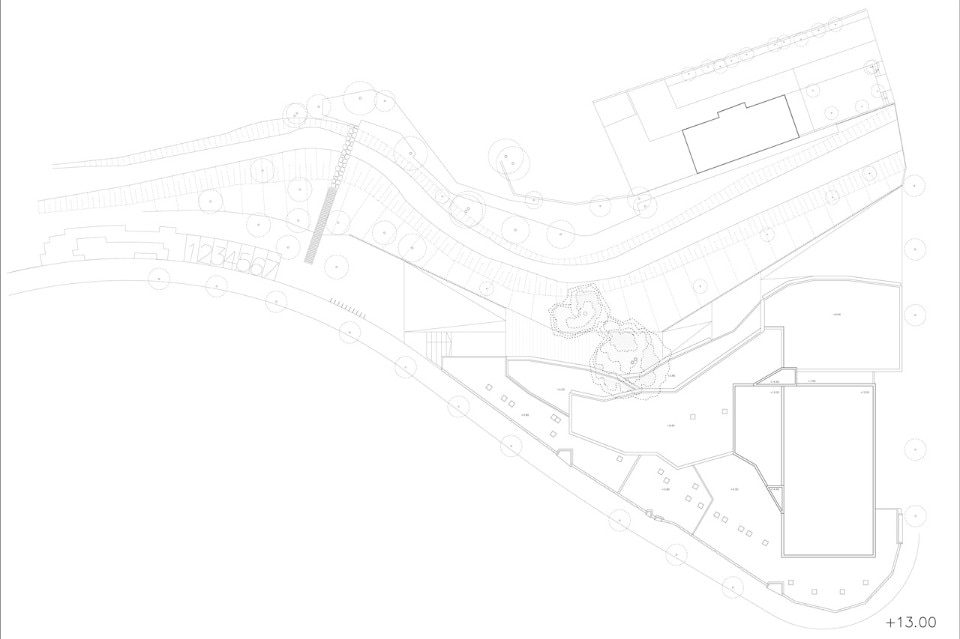 1
Calderon-Folch-Sarsanedas Arquitectes, El Roure Community Centre and La Ginesta Library, Begues, Baix Llobregat, Barcelona. Siteplan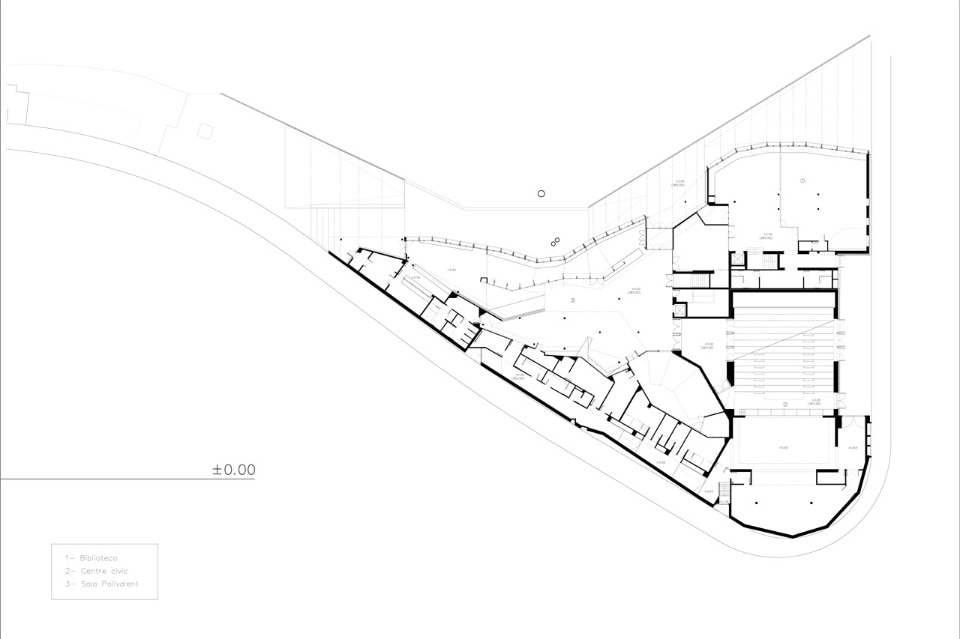 2
Calderon-Folch-Sarsanedas Arquitectes, El Roure Community Centre and La Ginesta Library, Begues, Baix Llobregat, Barcelona. Pianta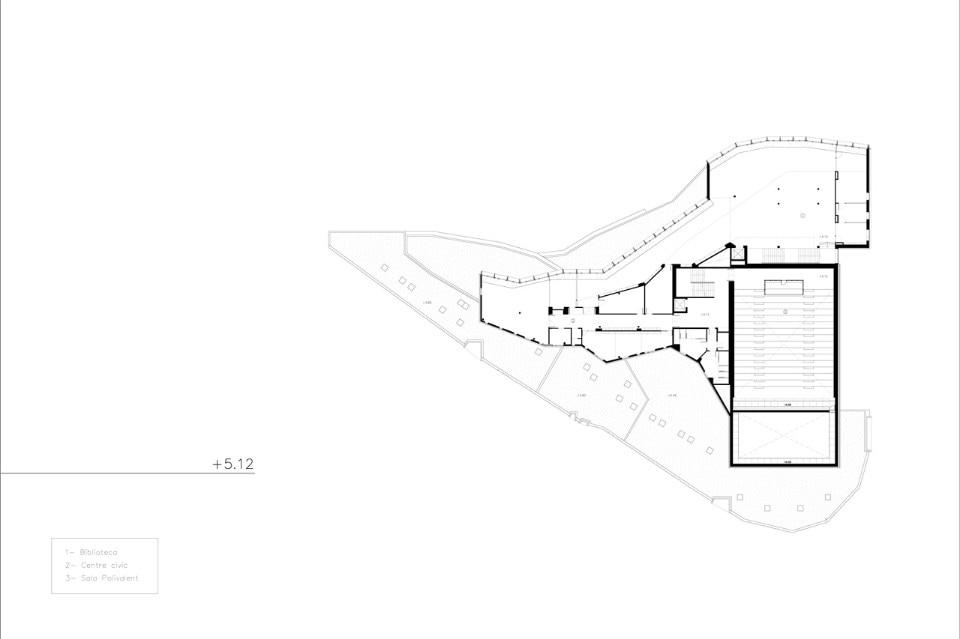 3
Calderon-Folch-Sarsanedas Arquitectes, El Roure Community Centre and La Ginesta Library, Begues, Baix Llobregat, Barcelona. Plan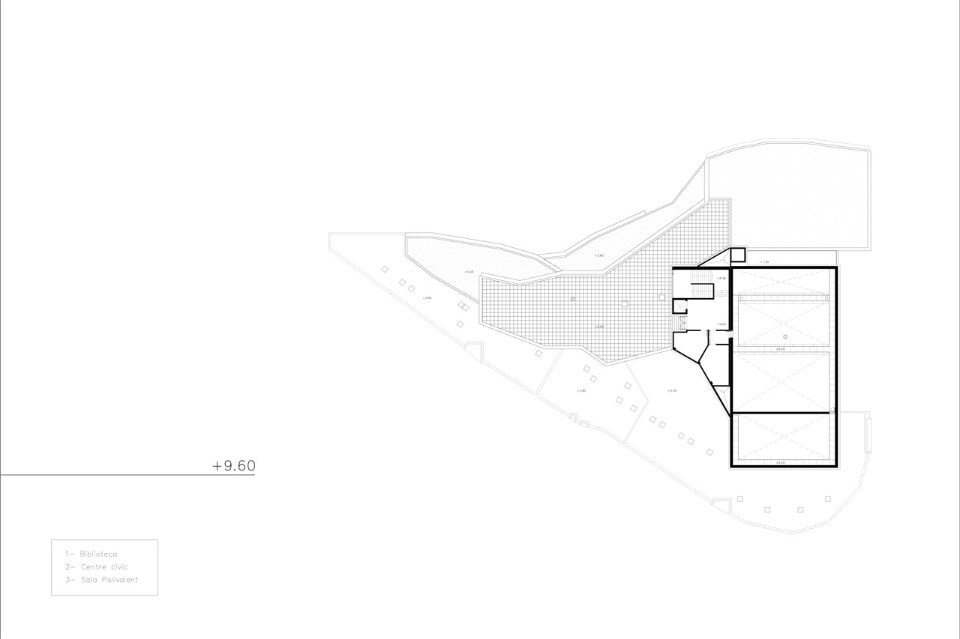 4
Calderon-Folch-Sarsanedas Arquitectes, El Roure Community Centre and La Ginesta Library, Begues, Baix Llobregat, Barcelona. Plan

El Roure Community Centre and La Ginesta Library, Begues, Baix Llobregat, Barcelona
Program: community centre, theatre, library
Architects: Calderon-Folch-Sarsanedas Arquitectes
Collaborators: Ignasi Arbeloa, Joan Vilanova, Marc Sanabra,  Anoche Iluminación Arquitectónica, Eliseu Guillamon, Zoe Sarsanedas y María Retamero
Client: Town Hall of Begues
Area: 1.325,09 sqm (community centre), 804,95 sqm (theatre), 1.267,93 sqm (library), 1.928 sqm (outdoor space)
Budget: 5.450.980,22 € + IVA
Completion: 2014