KDDI and Okinawa Cellular have announced the release of the Infobar A03 smartphone, the latest model in the Infobar series, developed with Fukasawa and known for its unique design perspective and features such as the distinctive prototypical Nishikigoi color scheme.
In addition to the red-based Nishikigoi color scheme that is characteristic of the Infobar series, three new colors are available for the Infobar A03: Refreshing Pool blue, Elegant Mocha brown, and Cute Sakura Iro pink.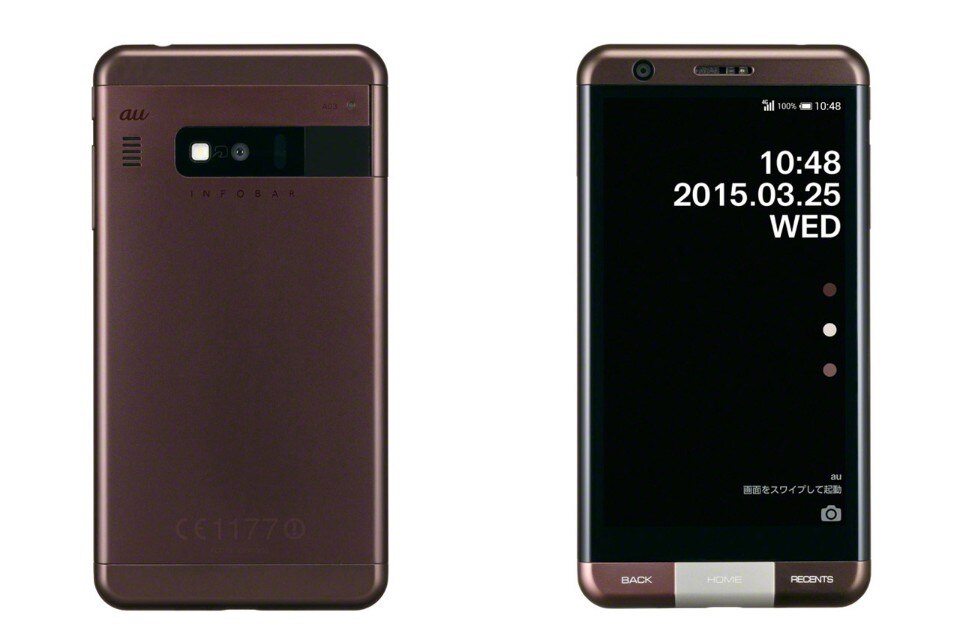 Featuring an aluminum body with beautiful rounded edges and a 4.5-inch display, the new model boasts an elegant feel that fits comfortably in the hand. The iida UI, which provides comfortable operation, has been further simplified for greater ease of use.

A variety of accessories designed to enhance user enjoyment of the Infobar A03 are also available in the au +1 collection of official au accessories, including clear covers that let the original device color shine through, as well as book-type cases and touch pens that provide the sensation of using of elegant notepad.
The AU series by KDDI also includes a transparent phone designed by Tokujin Yoshioka.