In Decerto MFRMGR (previous Moko Architects) developed a plan based on the modularity principle which aims at arranging the space to create as many workstations as possible.

The interior was divided into particular work areas including auxiliary spaces such as: kitchen, reception desk, customer zone. It creates a contrast with the areas of the generally accessible communication zones.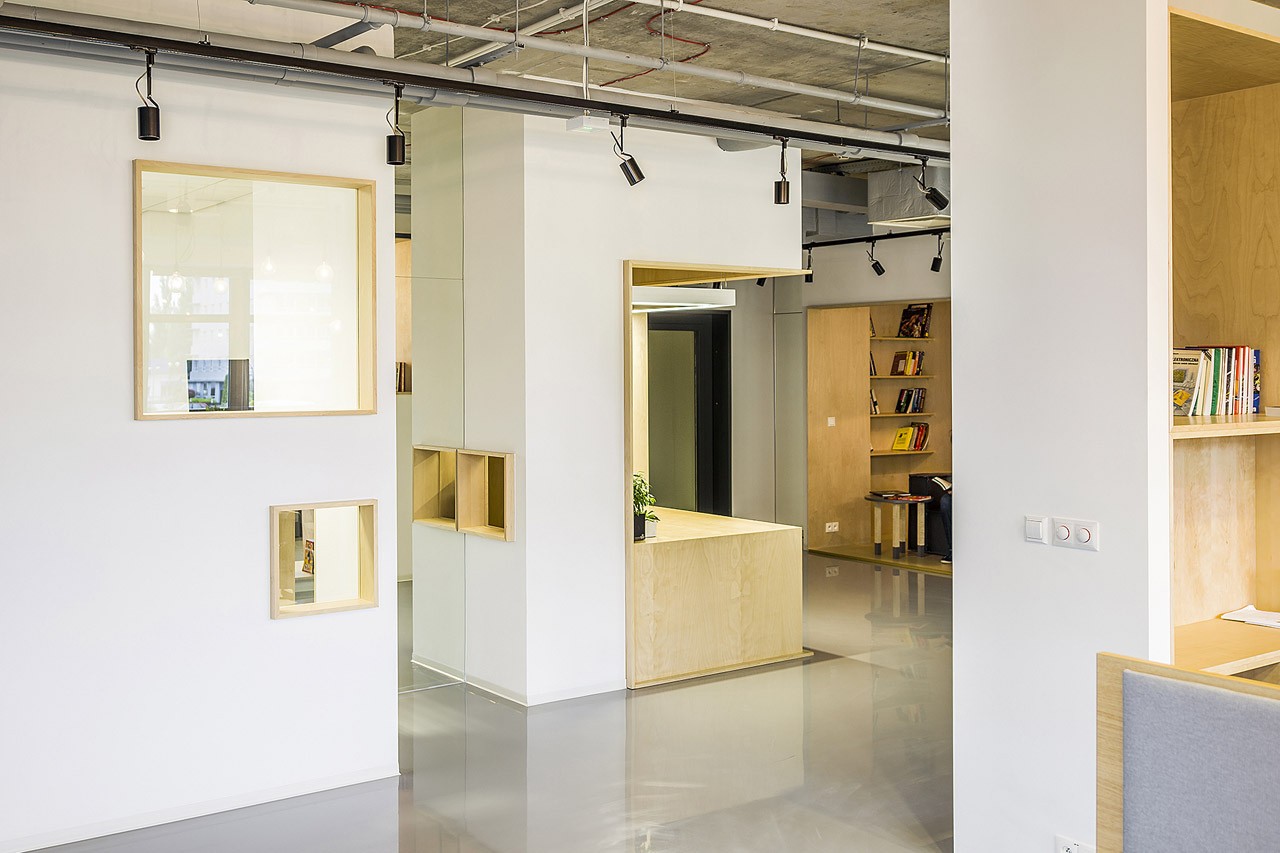 The friendly work zones were separated by means of walls whose internal and external elevations differ depending on whether they are located from the side of the "house" or the communication space. The internal elevation finished with plywood, additionally carries the function of closets and shelves for all types of objects and creates the sense of feeling at home.
As a contrast, the external elevation was finished in a more formal style with white plaster. The difference between the "home spaces" and the general spaces was further underlined by means of the materials used for flooring and illumination. The general spaces feature neutral, gray polyurethane resin on the floor whereas the areas occupied by the employees are cosier thanks to using soft carpet and plywood.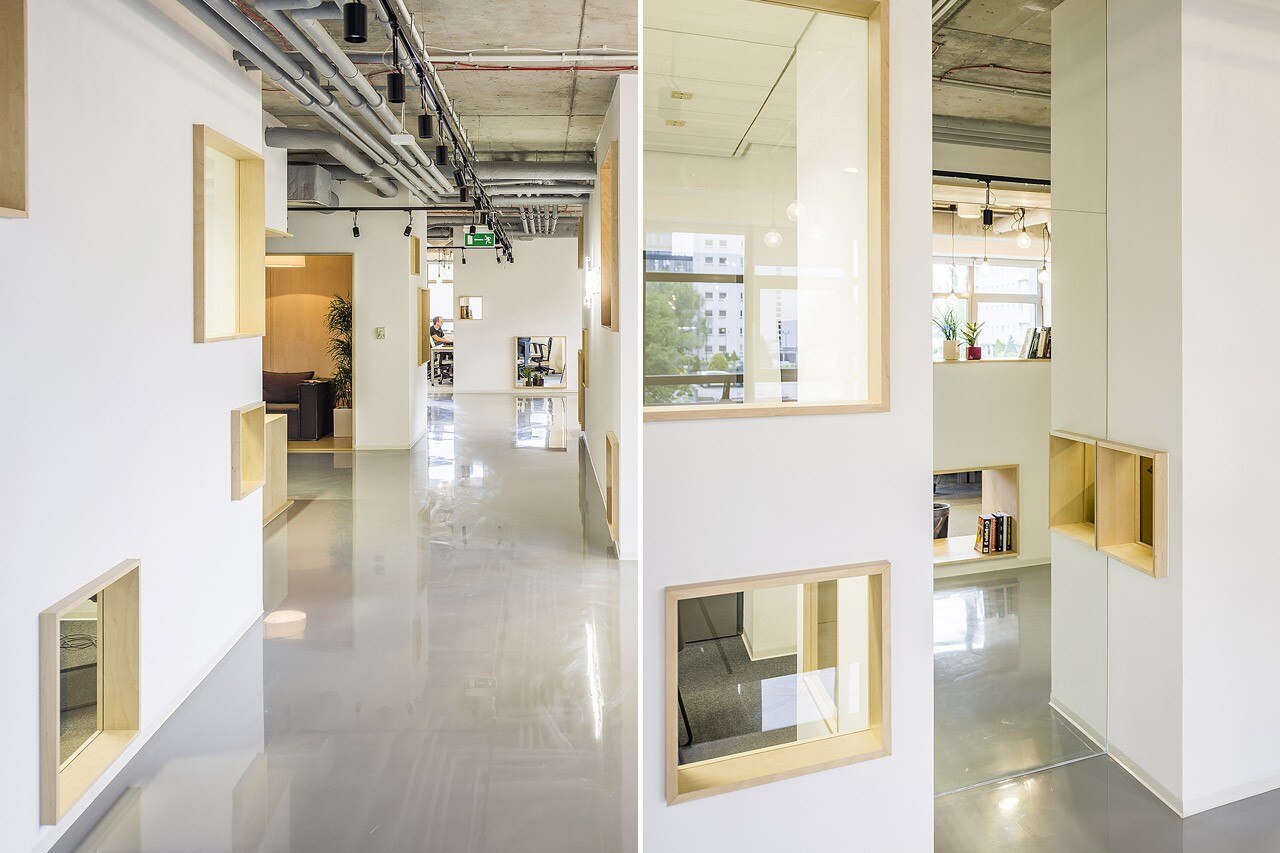 The home-like atmosphere of working areas is underlined by windows finished with snug plywood which are somehow the connecting point between the two spaces. By putting their belongings in these places, the users of particular spaces provide a specific character to each of the rooms, just as residents adjust the appearance of windows in their homes by hanging curtains and placing plants and flowers on the window sill or hanging laundry to dry.
The mirrors installed in the general space not only enlarge it. They were distributed in a way which creates an illusion of streets meandering between the houses, thus creating a "mini-town." Owing to the above, the typical open-plan monotonous office was replaced with a friendly and varied interior where the users may signal their presence, thus counteracting unification and anonymity.

Decerto, Warsaw, Poland
Program: office
Architects: MFRMGR – Marta Frejda, Michał Gratkowski (Moko Architects)
Collaborator: Pamela Krzyszczak
Area: 400 sqm
Completion: 2014