Moriyuki Ochiai Architects were tasked with providing a space to attractively showcase the menu – characterized by dairy products – by evoking the imagery associated with the power of fresh ingredients and the natural setting of the forest surrounding the farm on which these products are made throughout the entire space.
The three-dimensional white lattice nesting above the beams of the existing wooden structure forms the canopy of a forest that brings together the old and the contemporary by suggesting the superimposition of time and space.
Since the ceiling is composed of a volume peering through a larger wooden frame, layers of glossy translucent resin boards were fitted on certain surfaces to produce a luminous body providing subdued lighting to the entire space.
Furthermore, this layered structure will be perceived differently depending on the diners' relative position and line of sight at any given time. Moreover, the light reflected off and penetrating the resin boards all come together to produce intricate and constantly evolving expressions.
By applying a special paint echoing the texture of plain soil found on the farm to the walls of the restaurant and matching these with the natural warmth of timber, the architects create an intimate atmosphere.
Interestingly, the shape of pendant lighting hanging at regular intervals appear to depict drops of cheese and yogurt dripping from the canopy while imparting a light rhythm to the space. While the rough grain motif of the counter can be interpreted as a thundering waterfall, the columns' wooden accents conferred by a special paint lend the space the energy of living trees.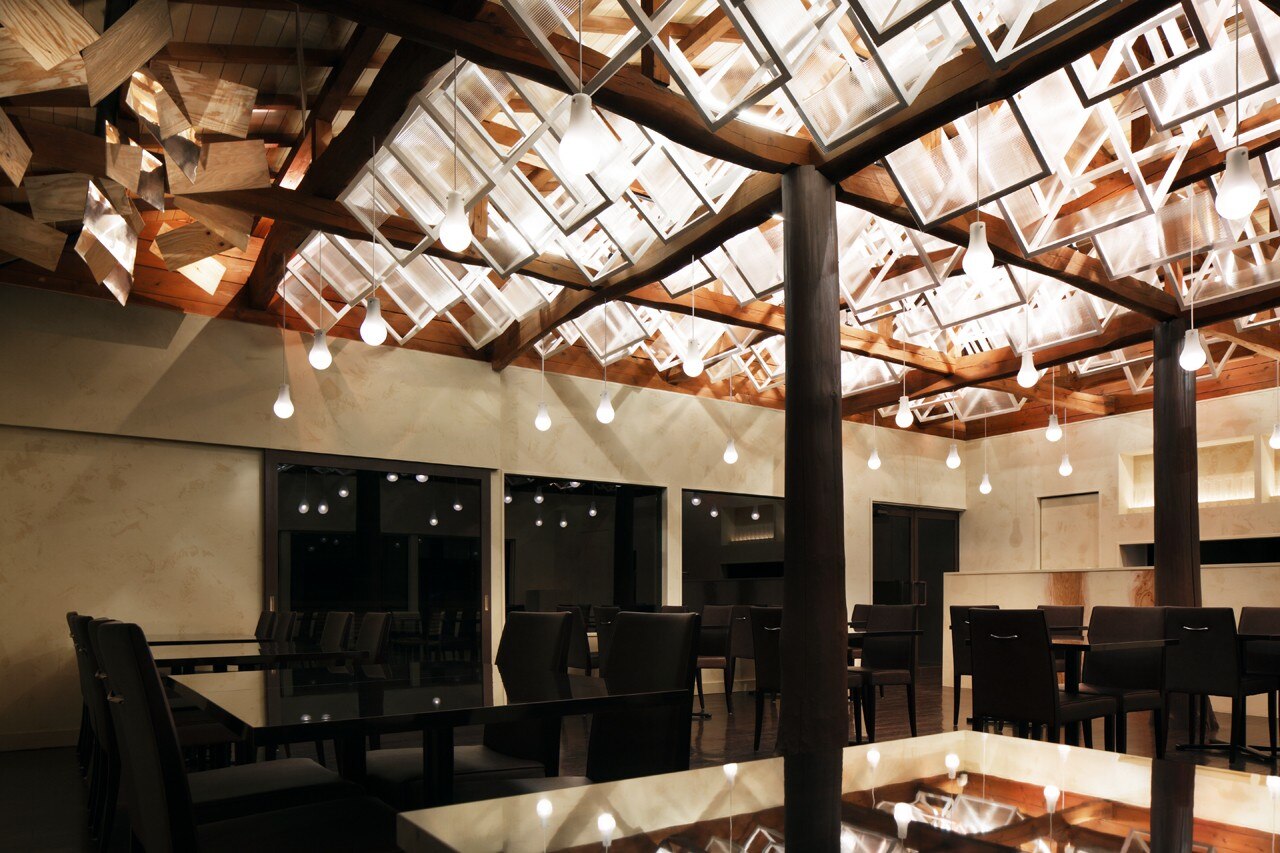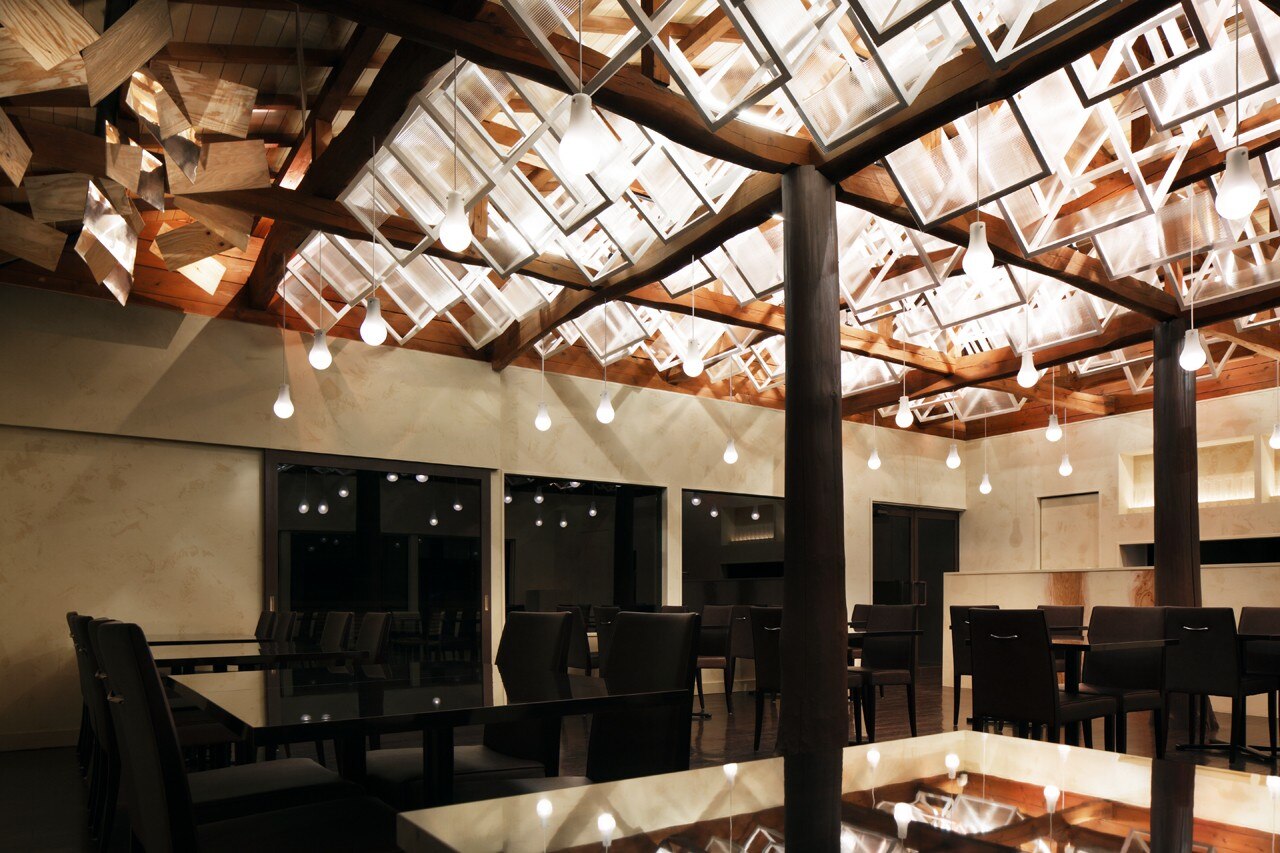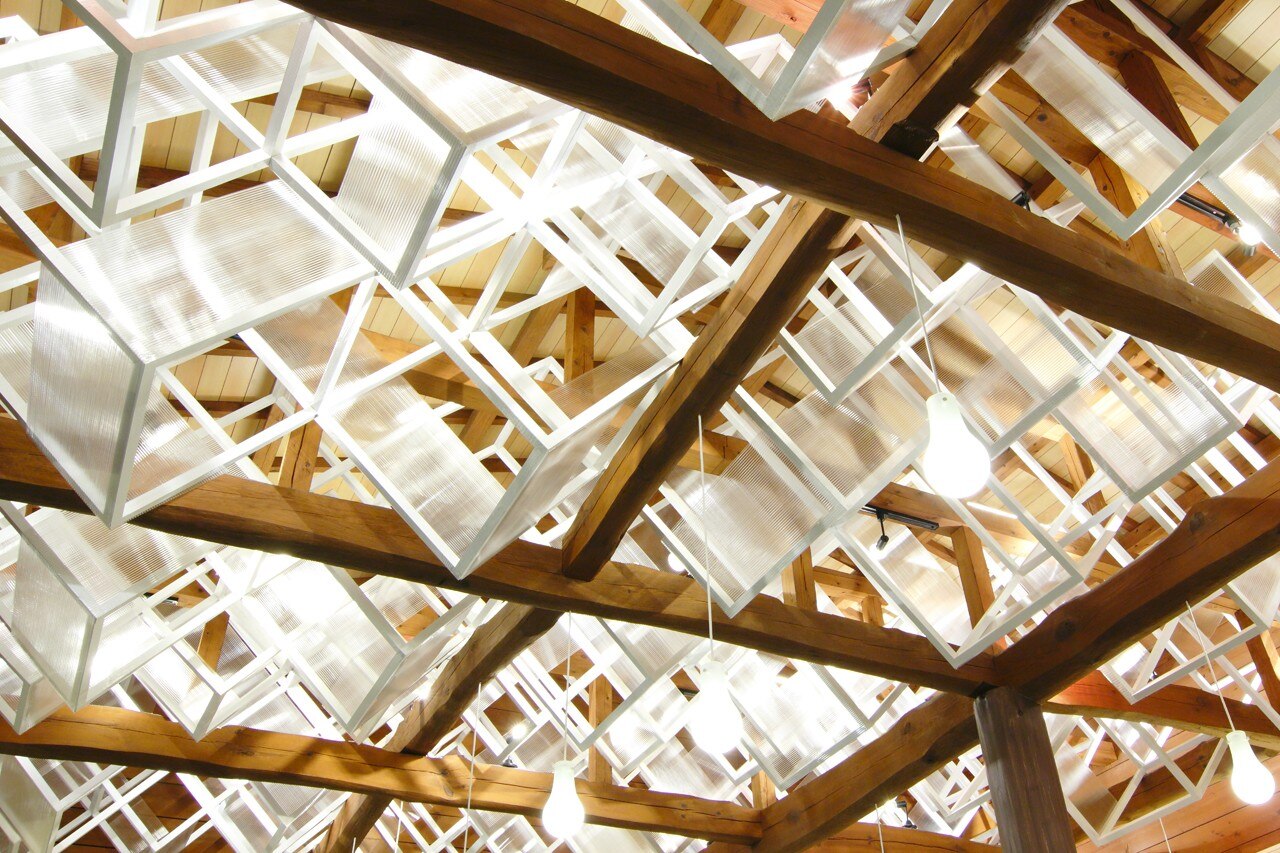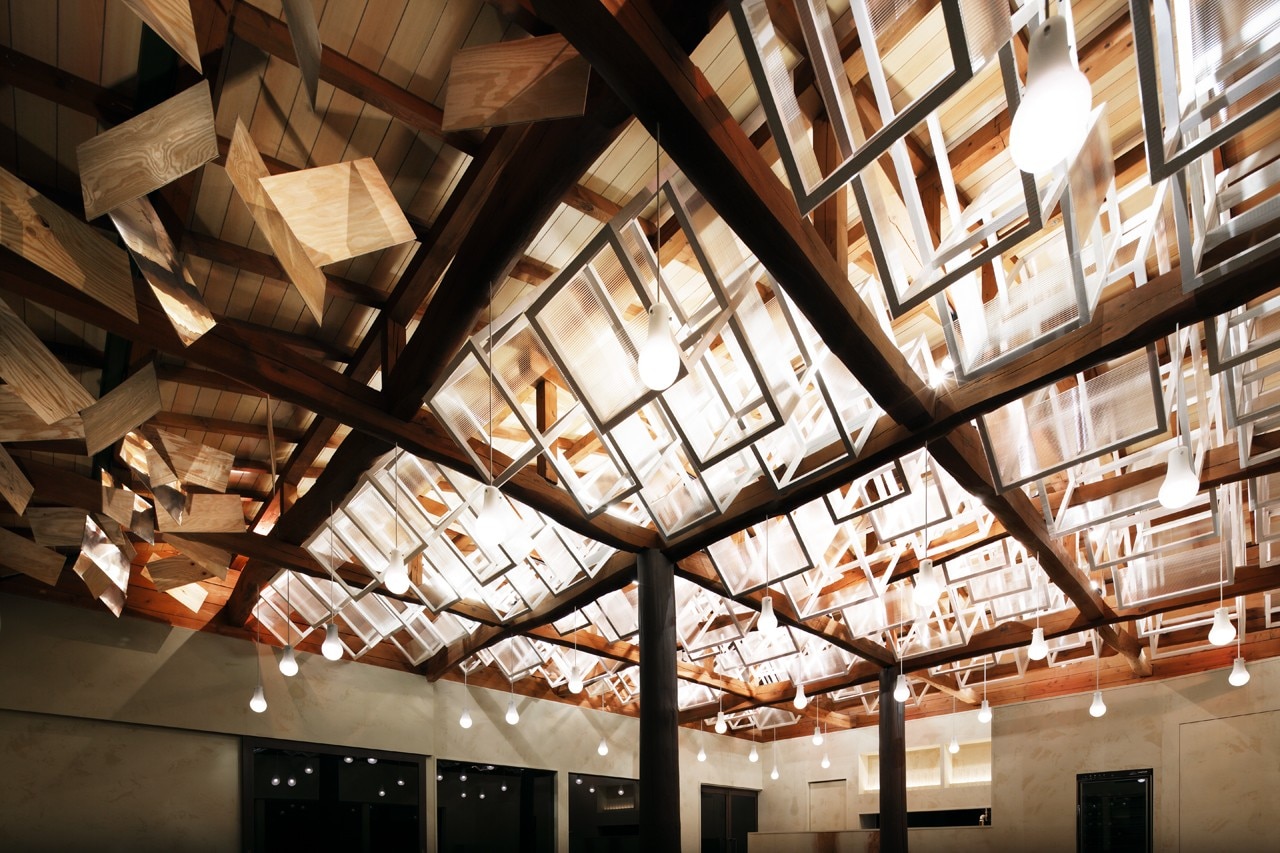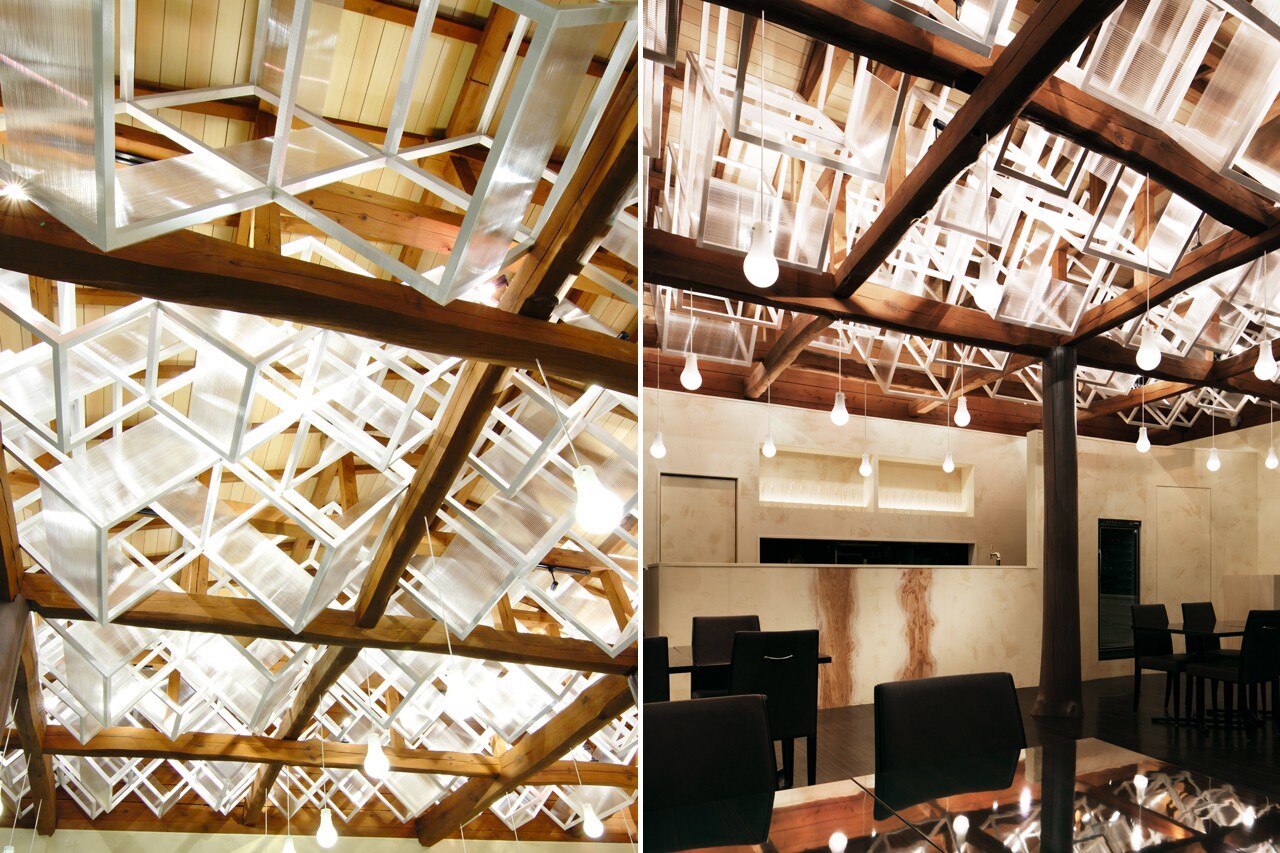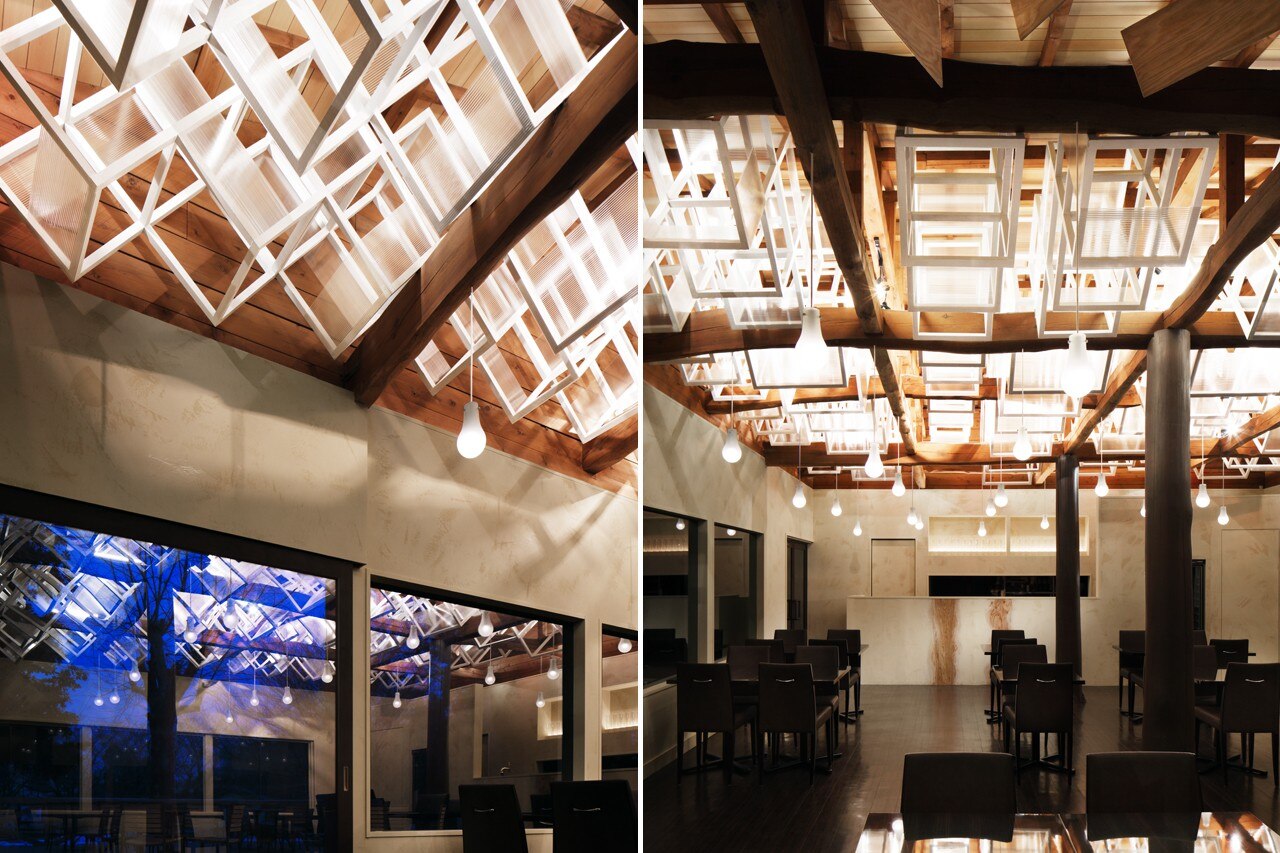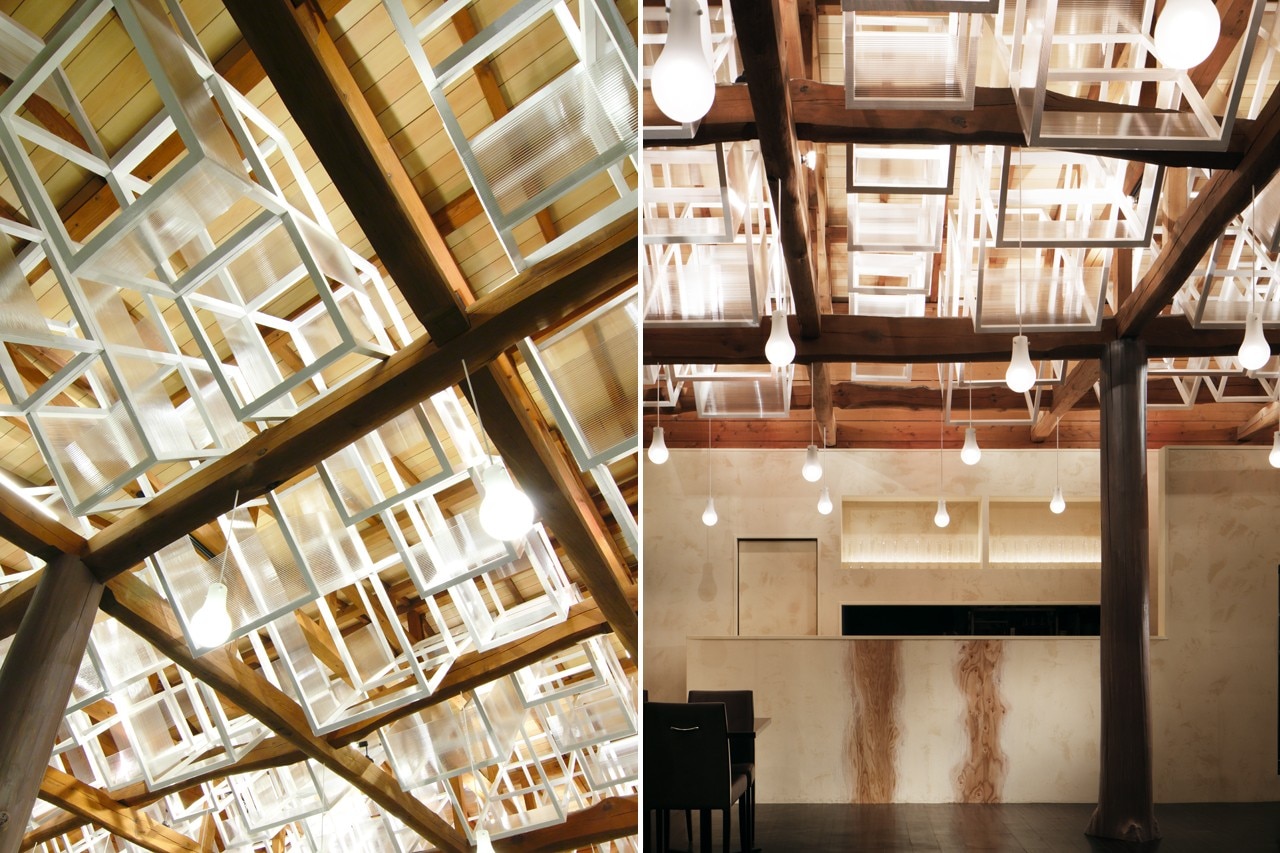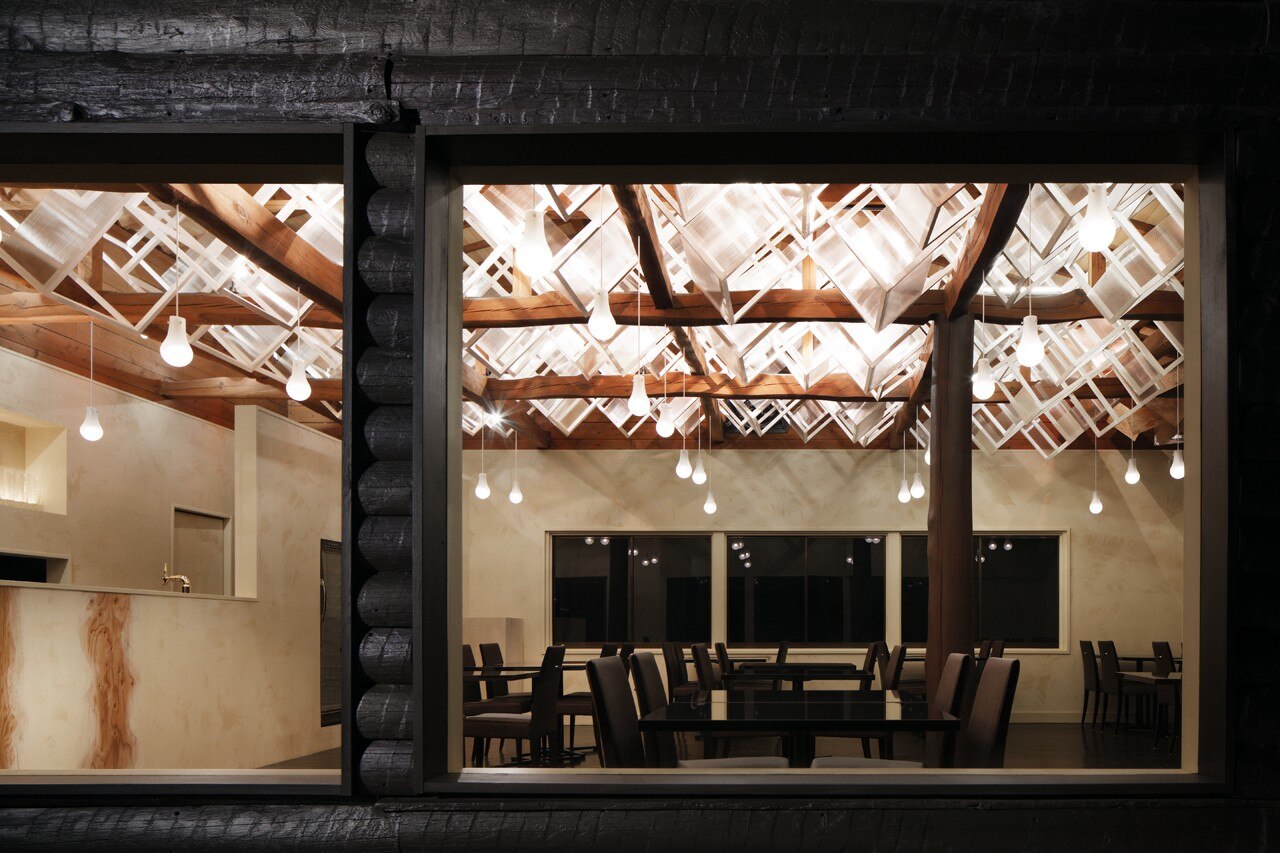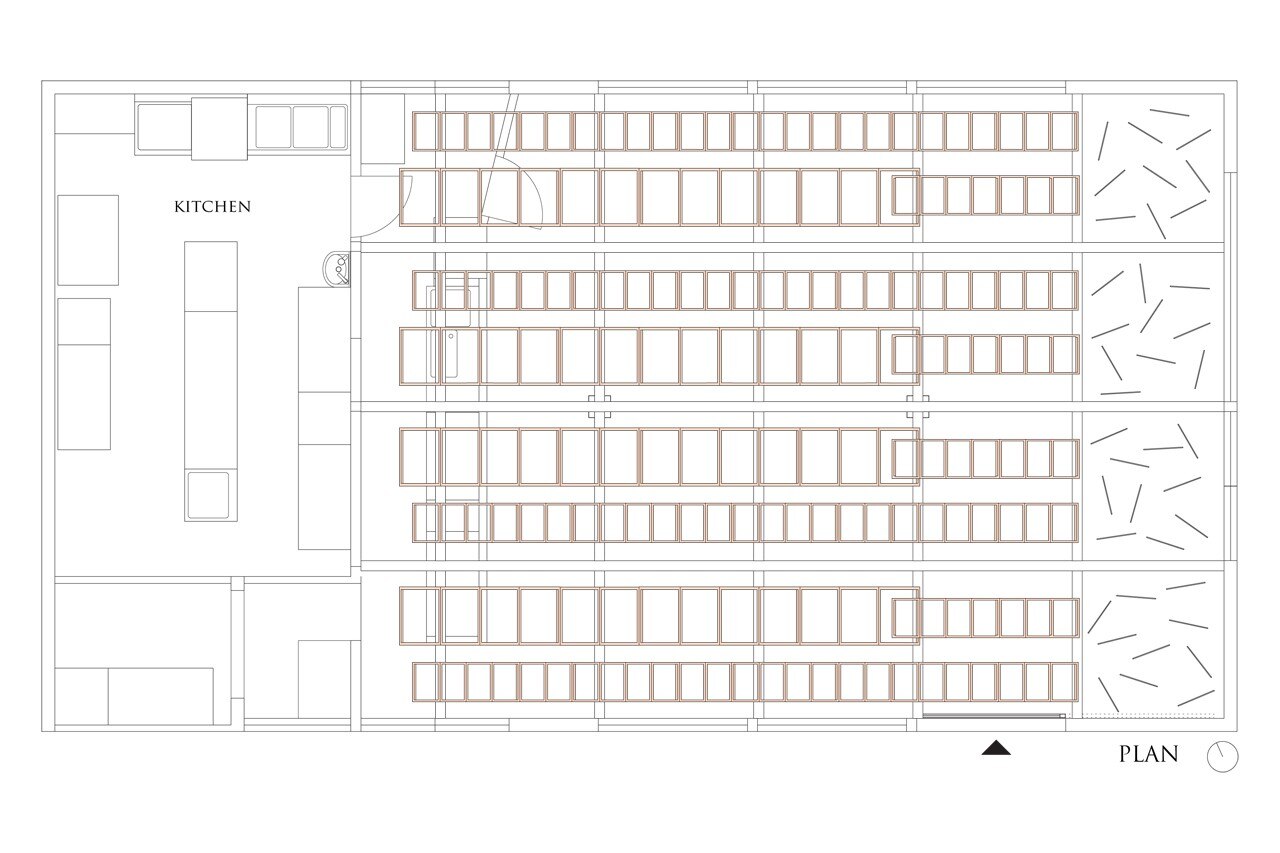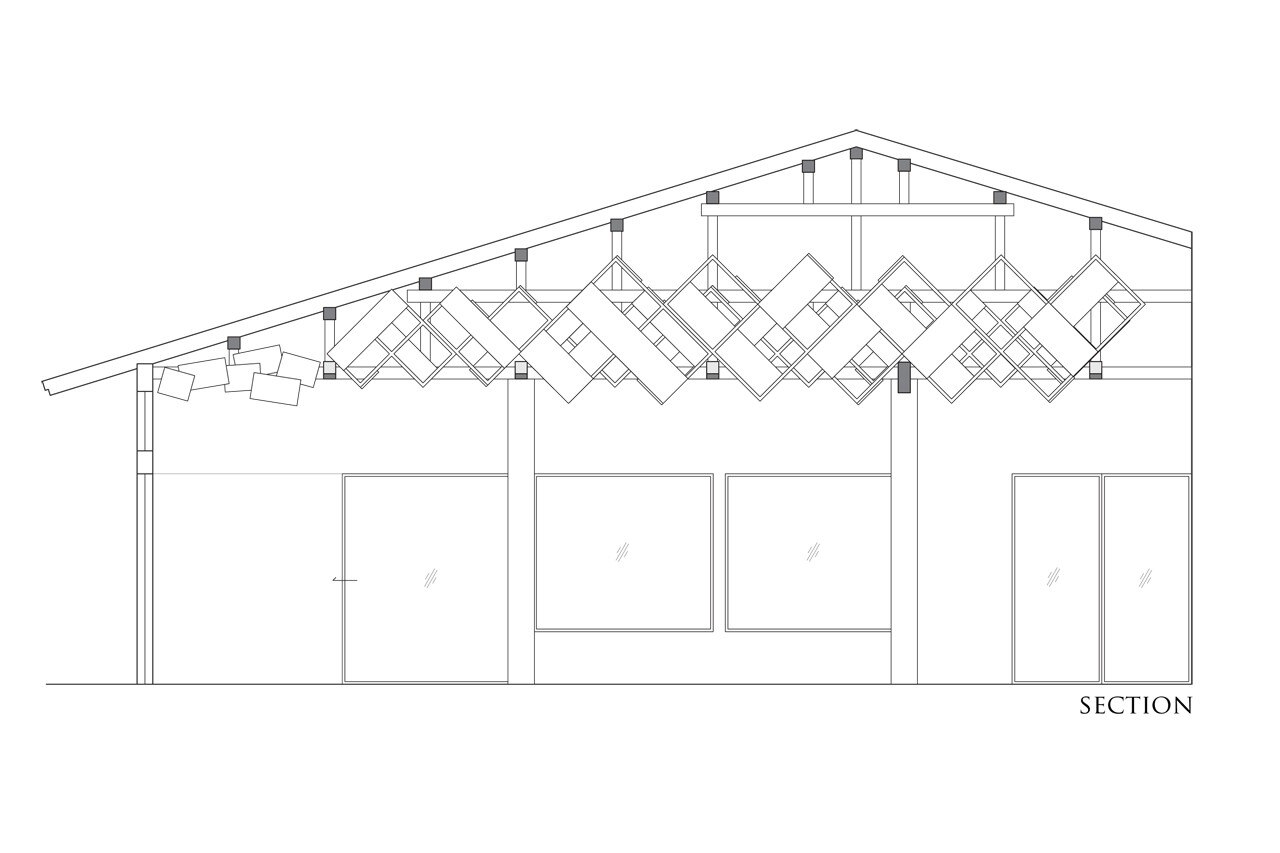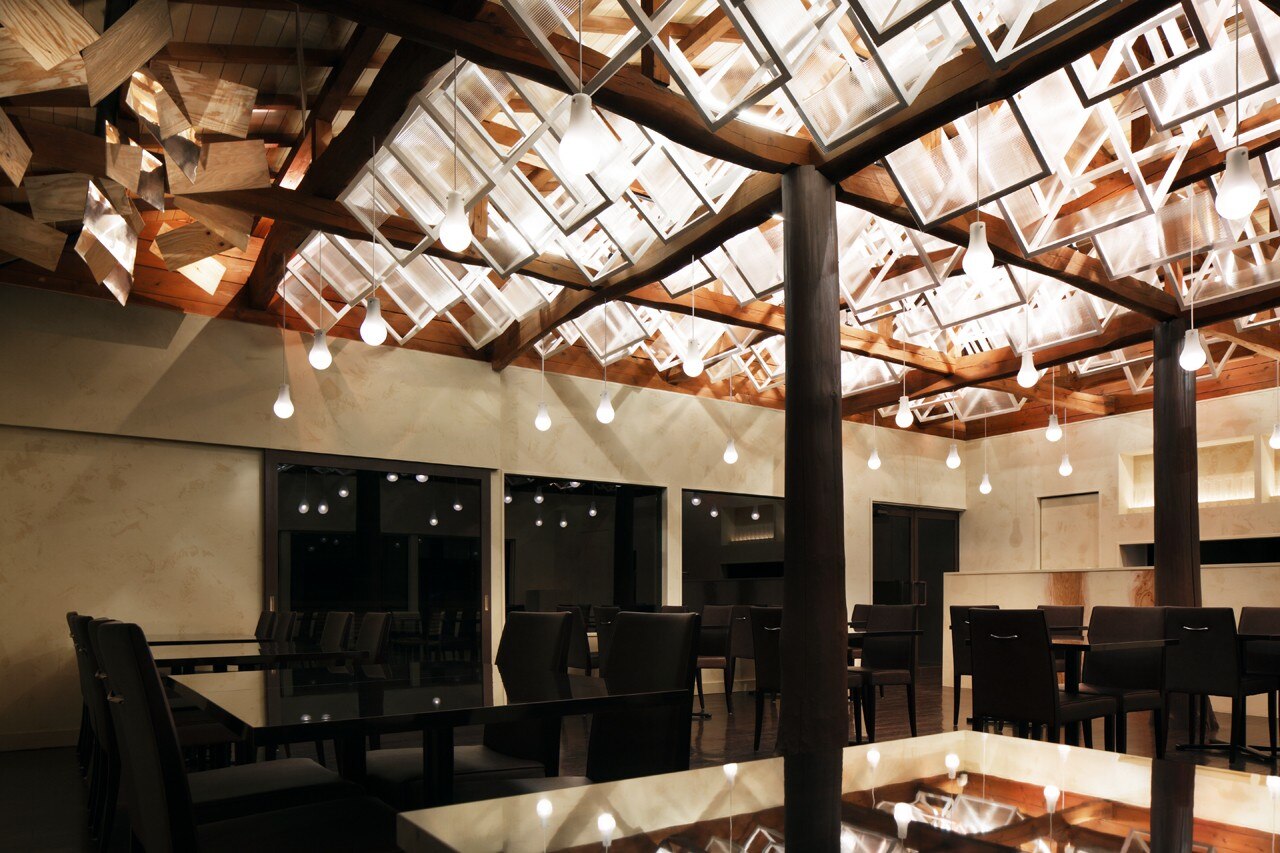 Moriyuki Ochiai Architects, Dream Dairy Farm Restaurant, Chiba, Japan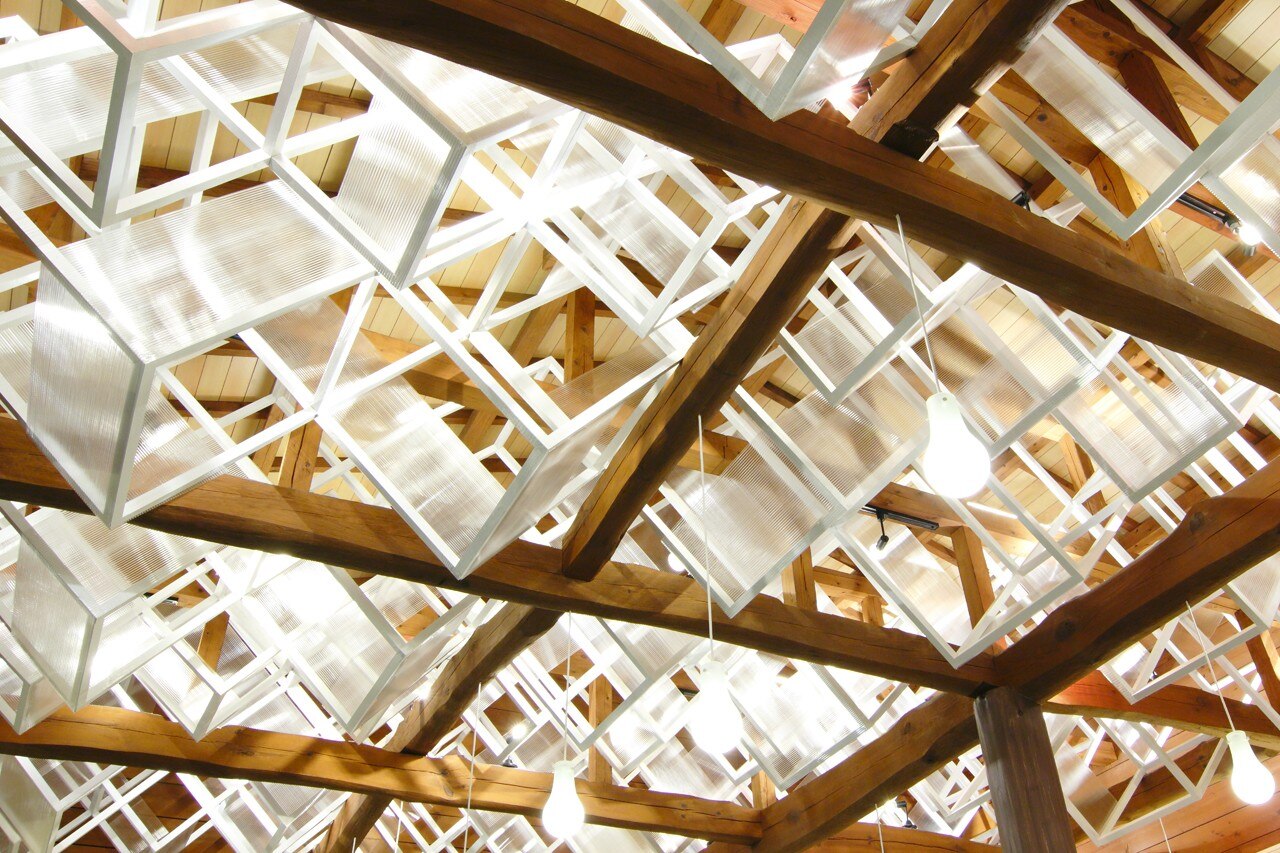 Moriyuki Ochiai Architects, Dream Dairy Farm Restaurant, Chiba, Japan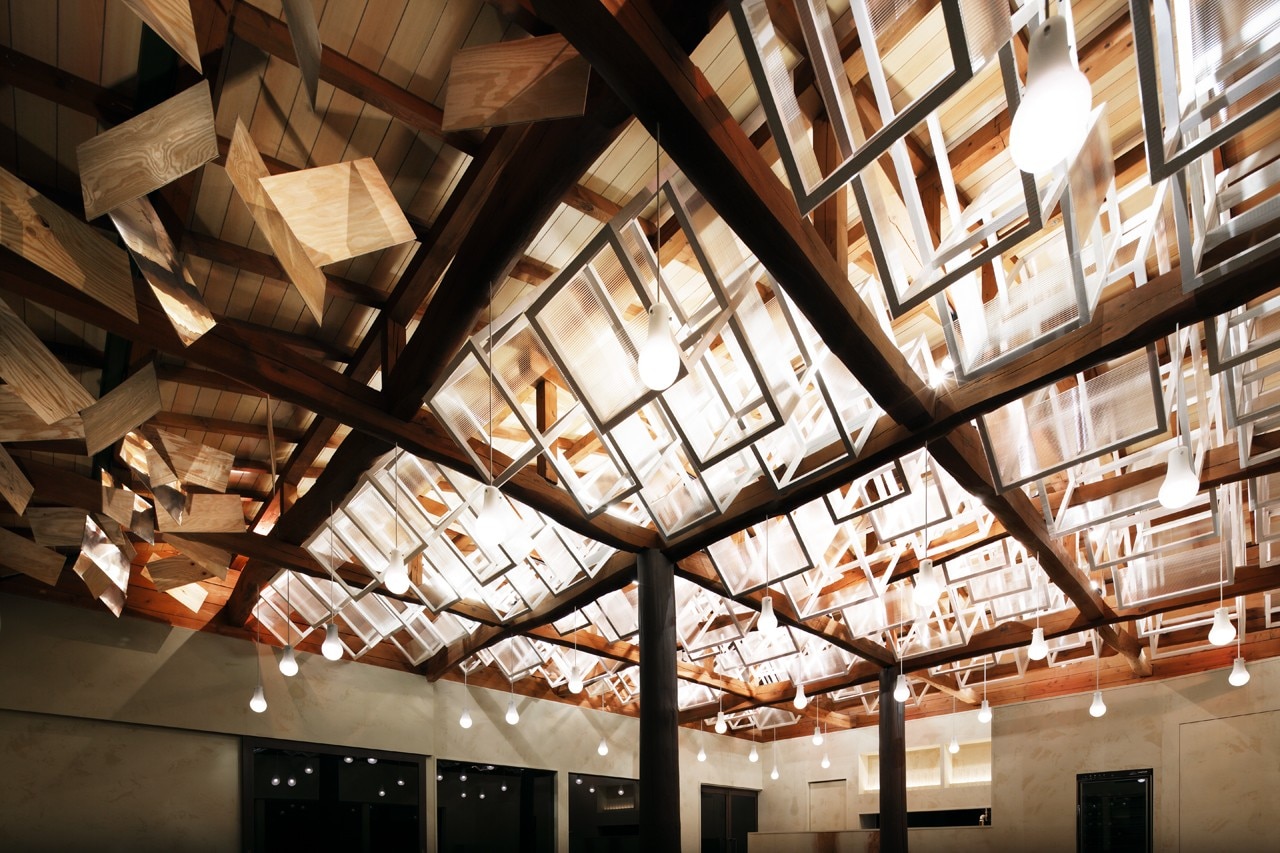 Moriyuki Ochiai Architects, Dream Dairy Farm Restaurant, Chiba, Japan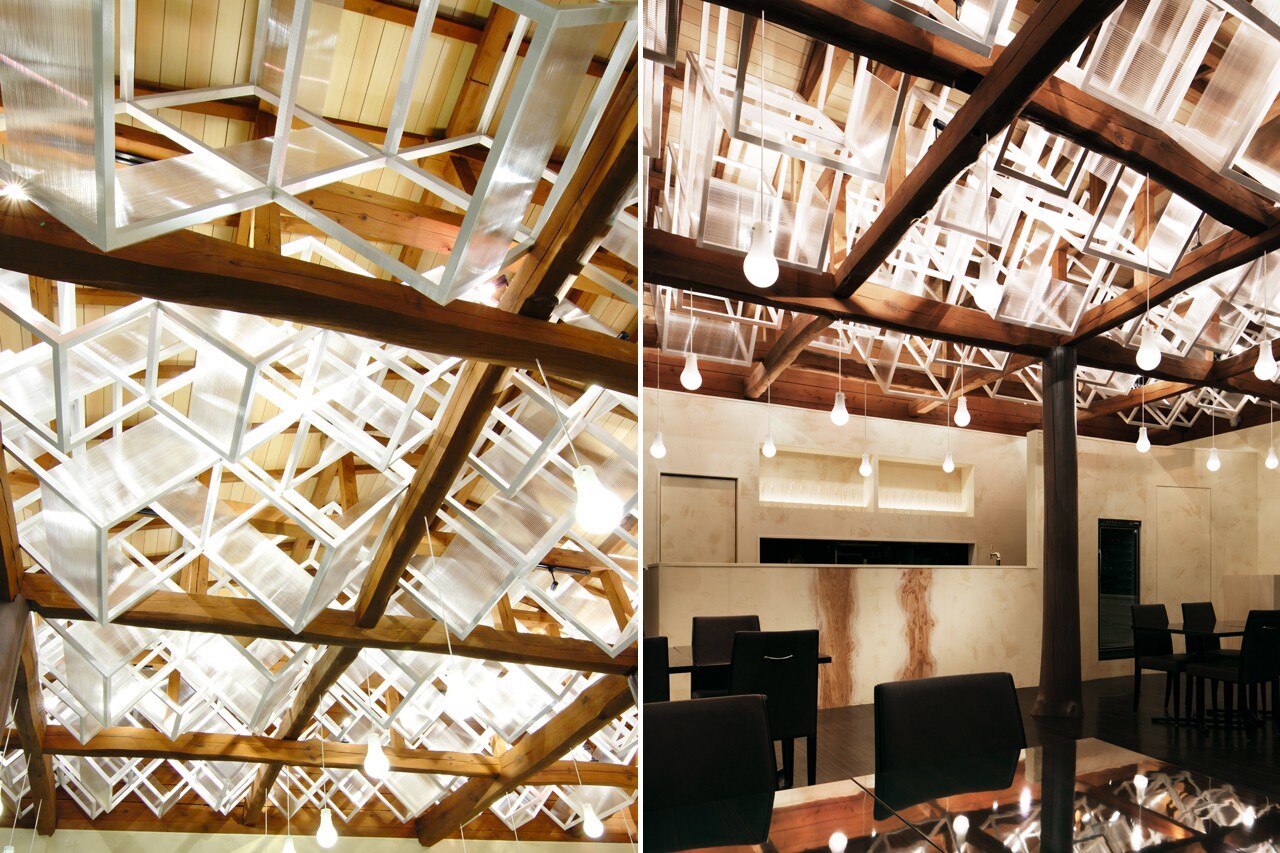 Moriyuki Ochiai Architects, Dream Dairy Farm Restaurant, Chiba, Japan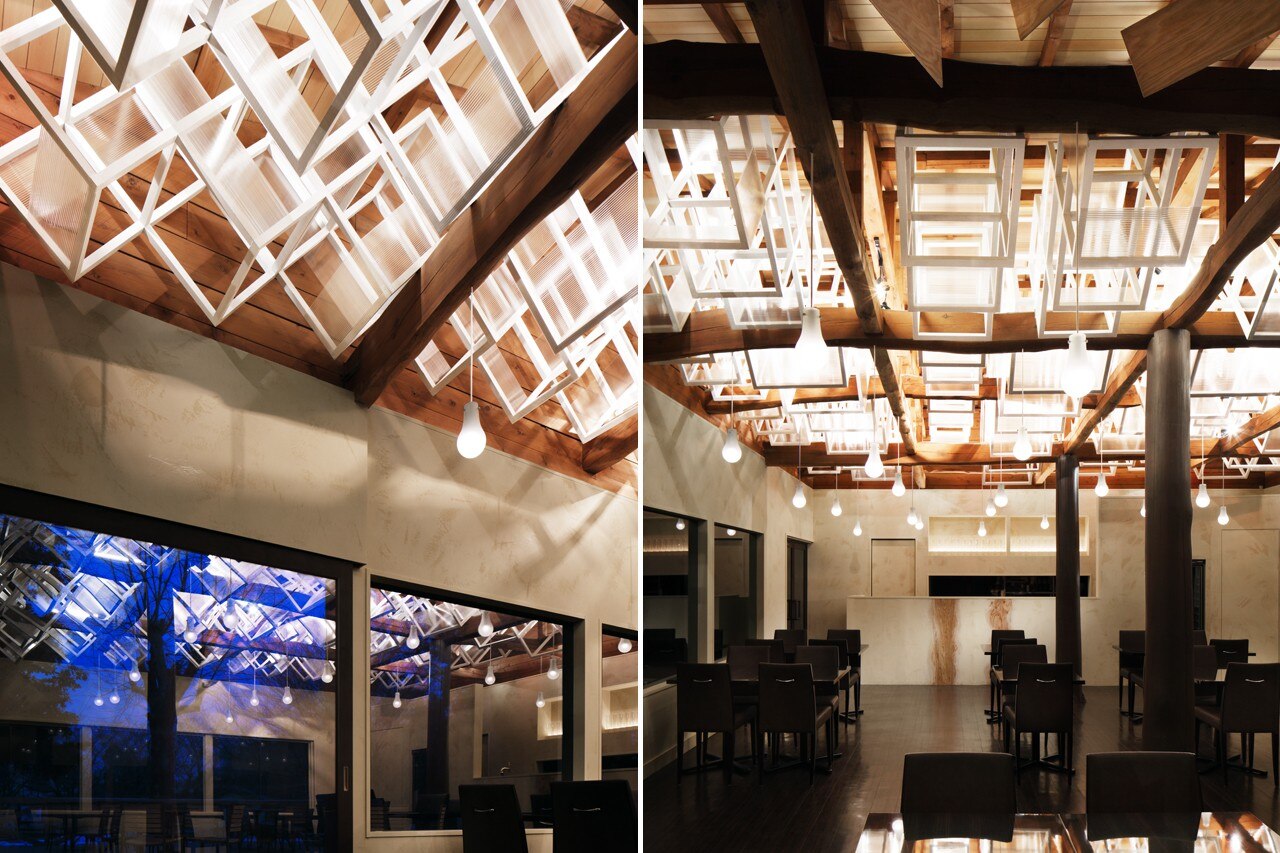 Moriyuki Ochiai Architects, Dream Dairy Farm Restaurant, Chiba, Japan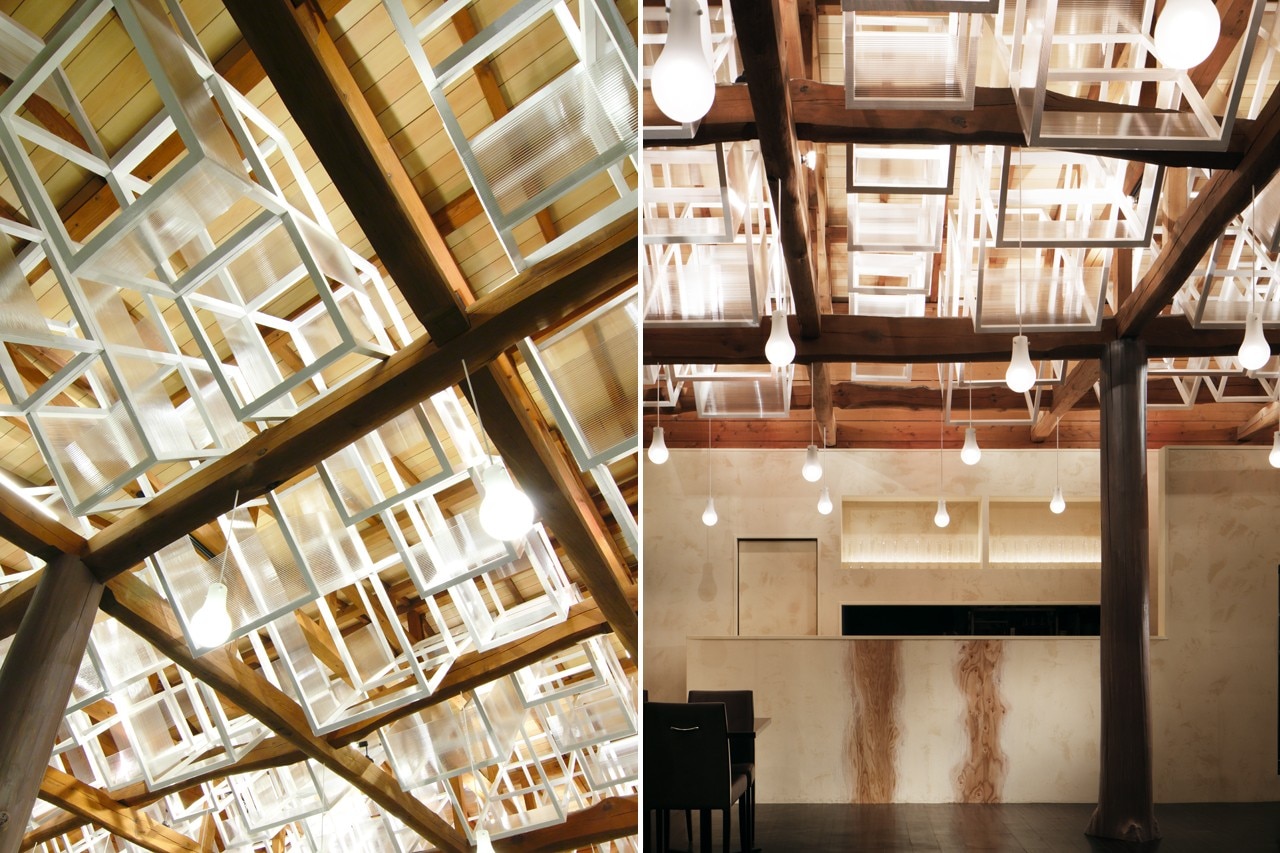 Moriyuki Ochiai Architects, Dream Dairy Farm Restaurant, Chiba, Japan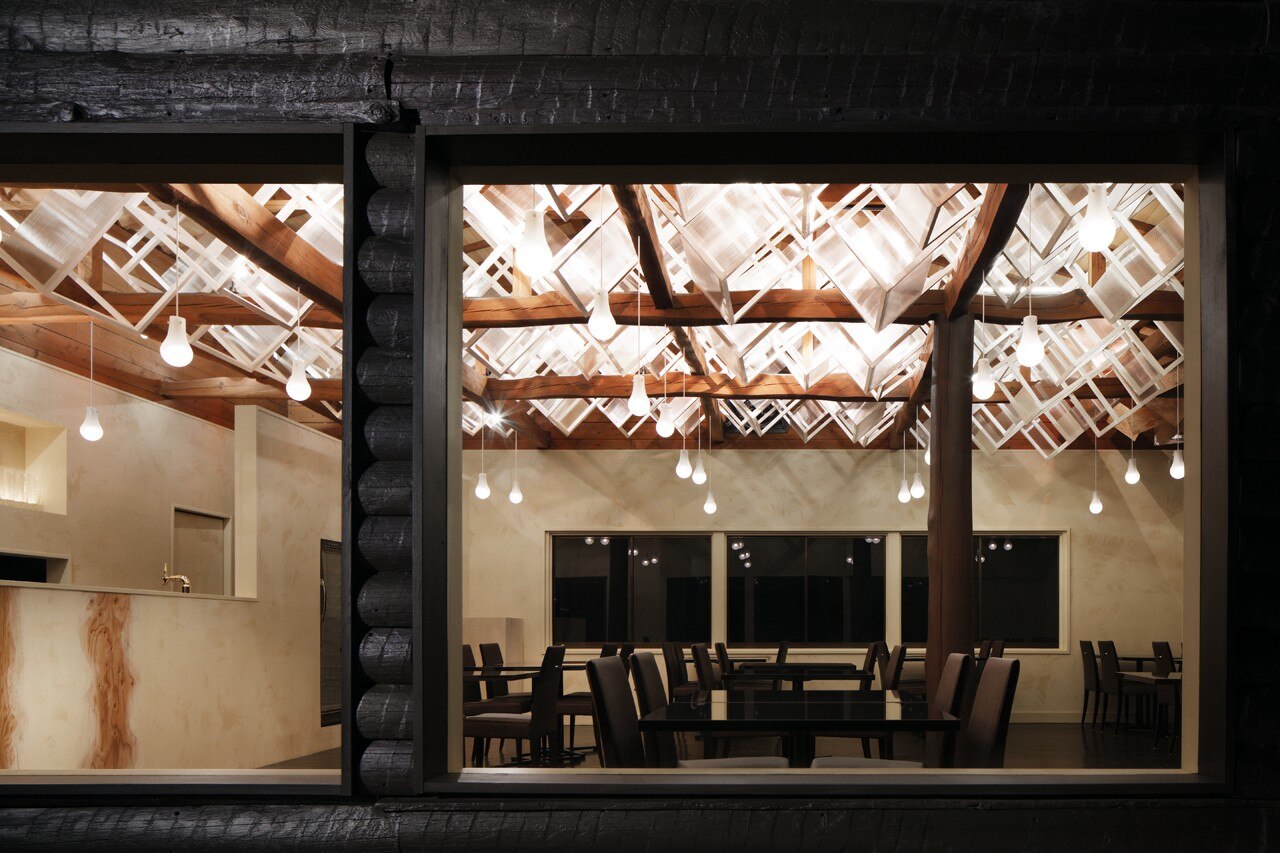 Moriyuki Ochiai Architects, Dream Dairy Farm Restaurant, Chiba, Japan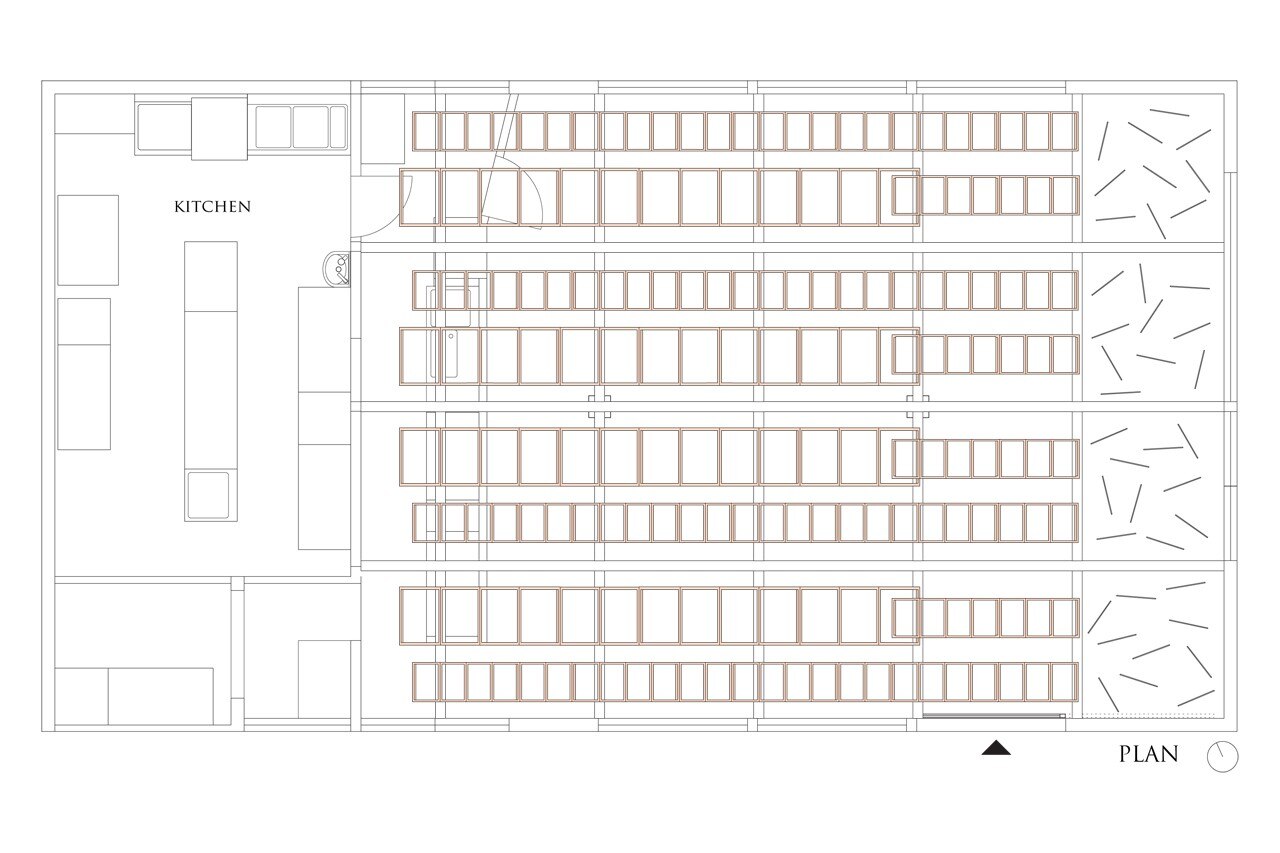 plan
Moriyuki Ochiai Architects, Dream Dairy Farm Restaurant, Chiba, Japan. Plan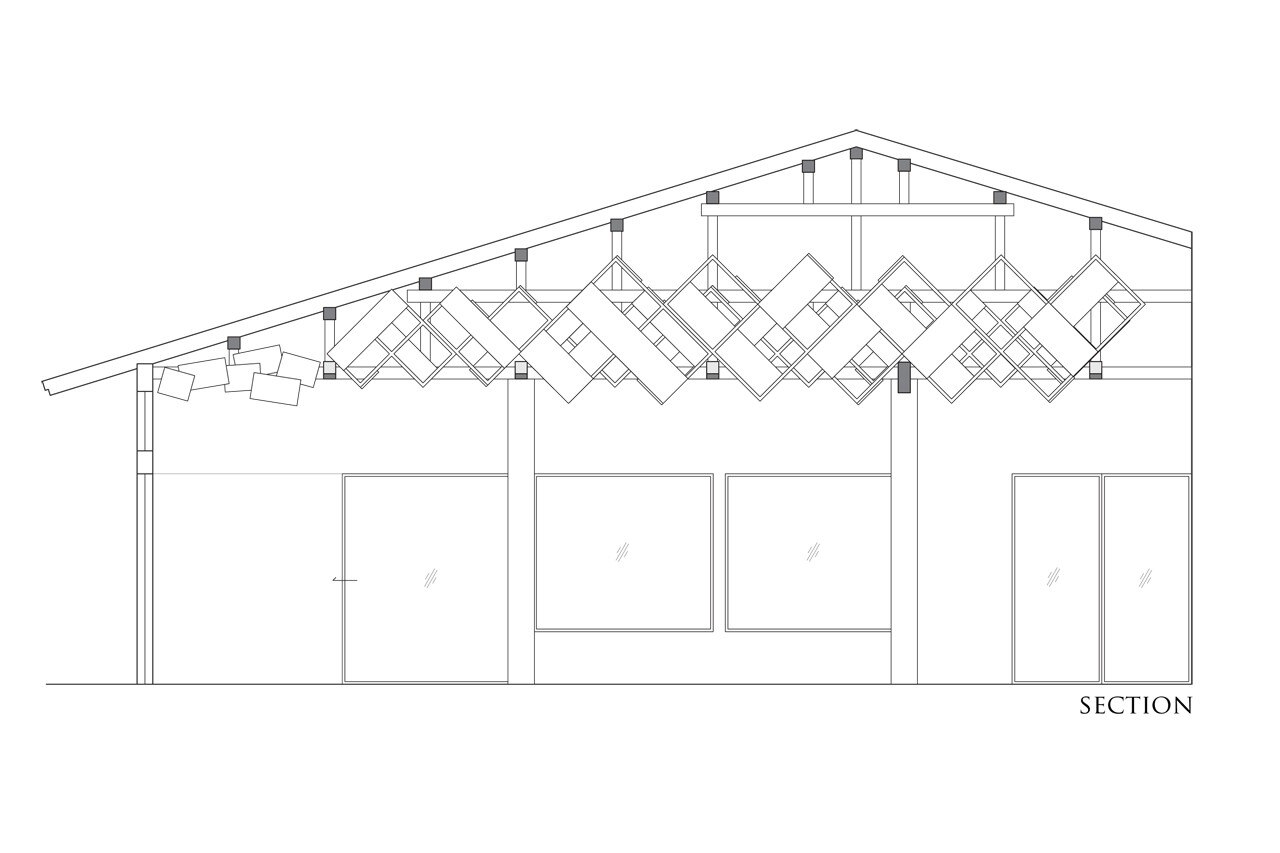 section
Moriyuki Ochiai Architects, Dream Dairy Farm Restaurant, Chiba, Japan. Section

Dream Dairy Farm Restaurant, Chiba, Japan
Program: restaurant
Architects: Moriyuki Ochiai Architects
Area: 75 sqm
Completion: 2014