The rug Kasuri is the result of Studio Brieditis & Evans' work of developing textile products made from excess and waste from the textile industry.
The expression of the rug resembles a type of Japanese textile made in the ikat-technique Kasuri, where threads are dyed to create different patterns in a weave.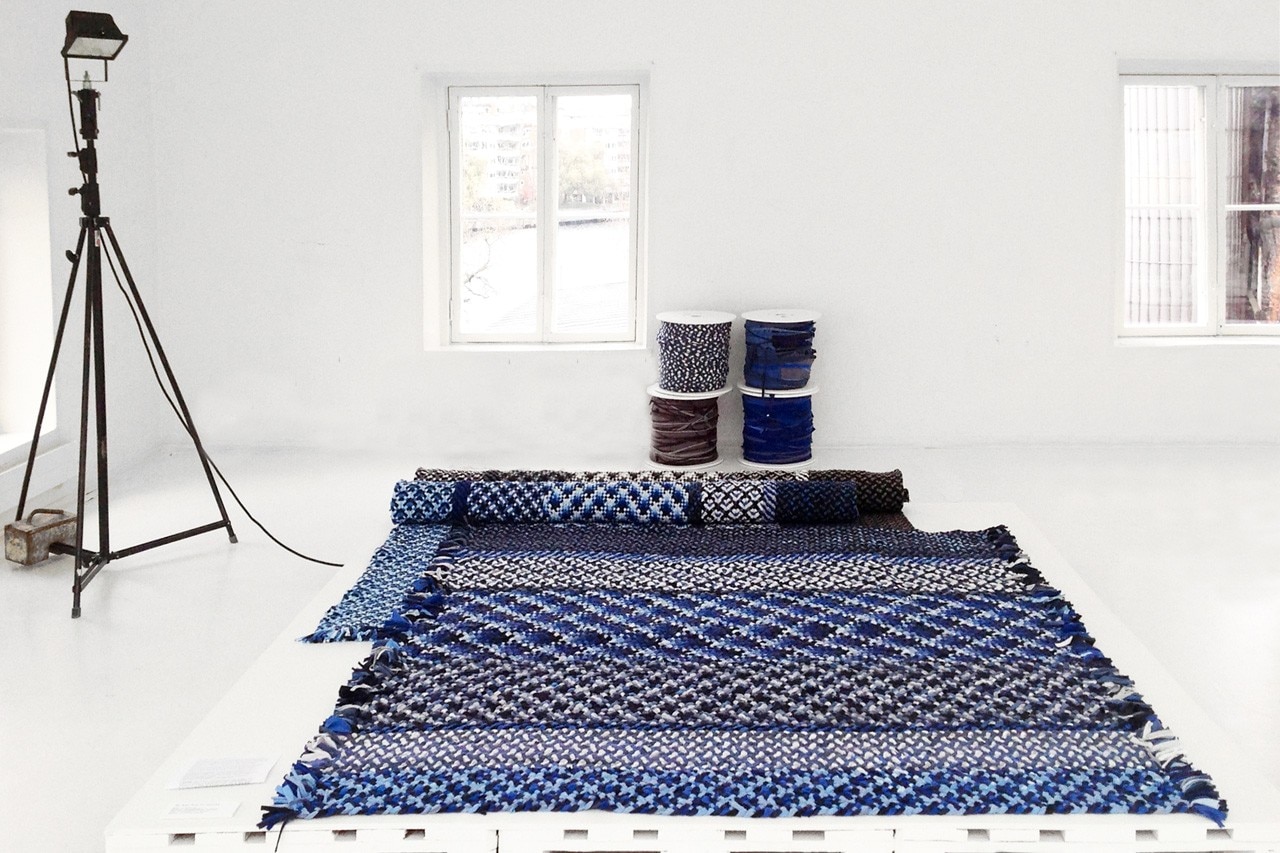 Braiding of rags to make rugs is a well known technique. In questing for new expressions for the rag rug the designers discovered that the braids create new patterns if you place them side by side.
Different patterns appear depending on number of colors in a braid, the order the colors are placed and in which way the braids are combined and stitched together.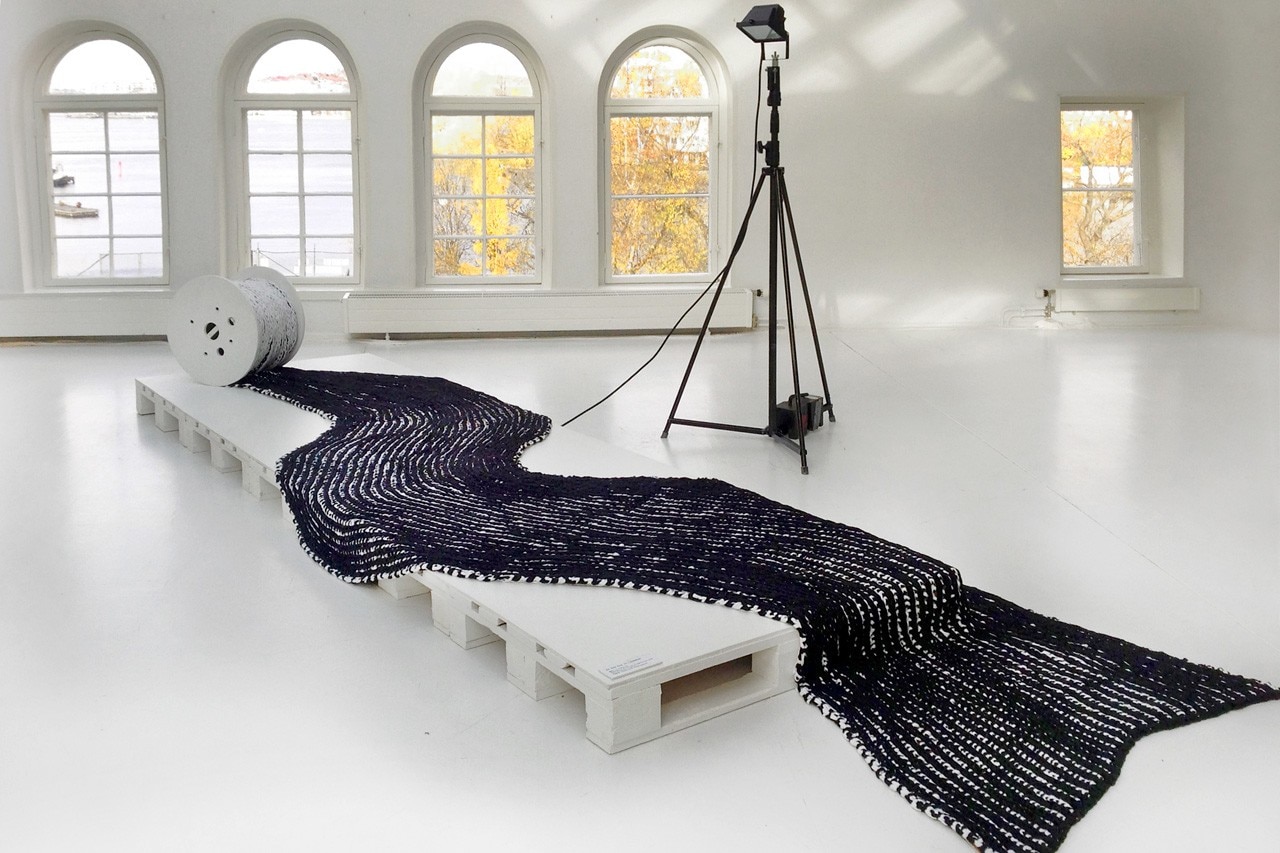 Squeeze Me, Hold Me is knitted in a two-coloured bríoche stitch, a very elastic technique. In combination with the weight of the jersey yarn, it forms easily and becomes alive. The throw is two sided with a dominant black stripe on one side and a dominant white on the other.
The stripes separate when the piece is stretched widthwise and becomes more dense when stretched lengthwise. This creates an optical effect which enhances the shapes it covers.
Squeeze Me, Hold Me and Kasuri are produced in India, where T-shirt excess and waste is generated from the industry. The makers are given a possibility to work from home or in a place where costly and energy consuming equipment is not required.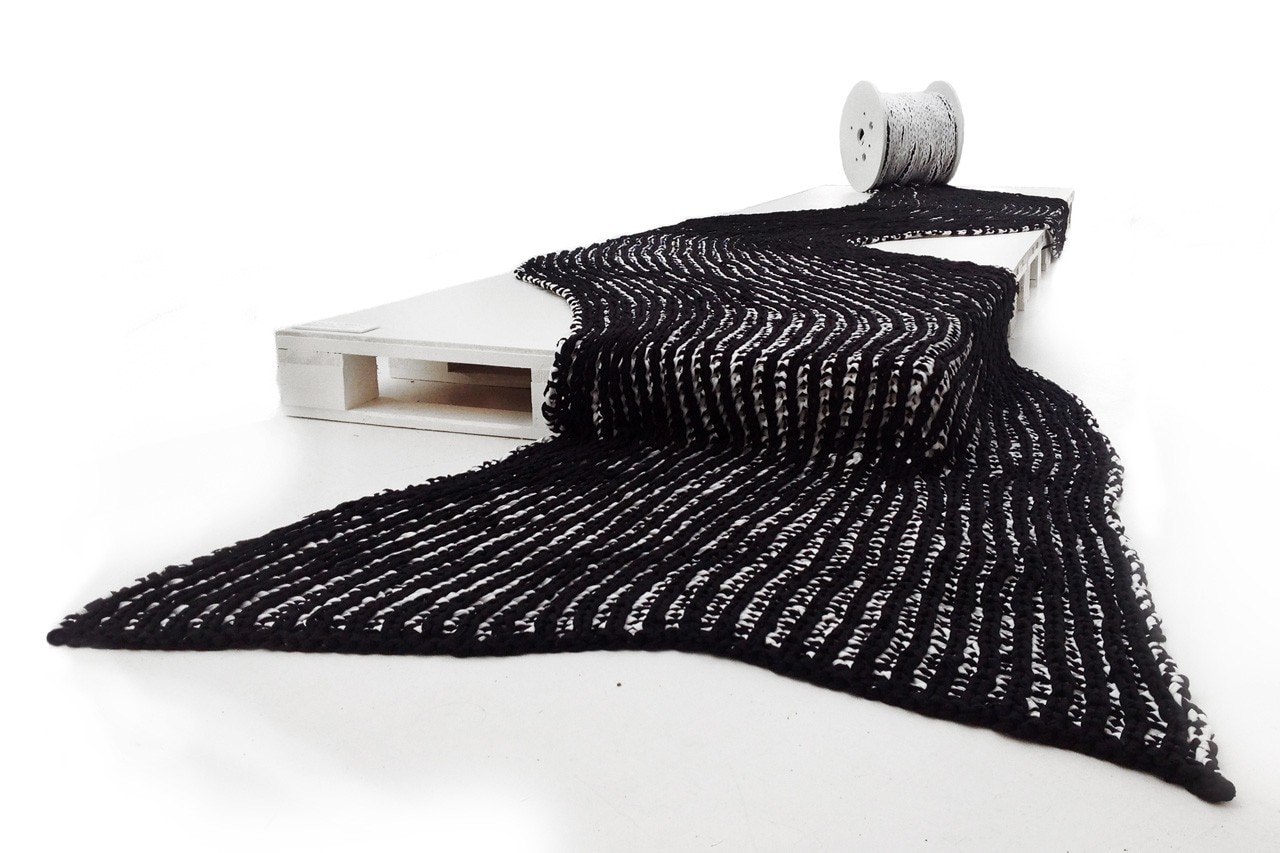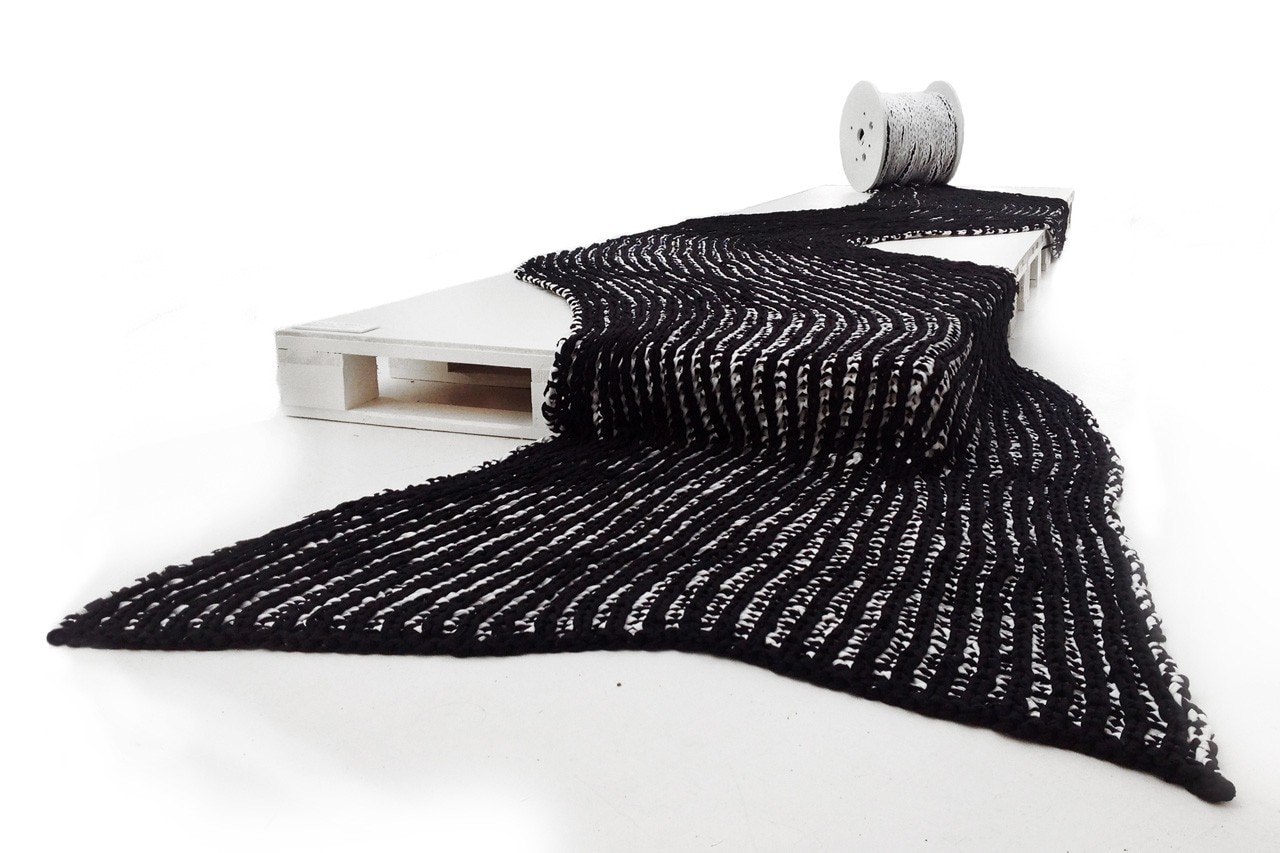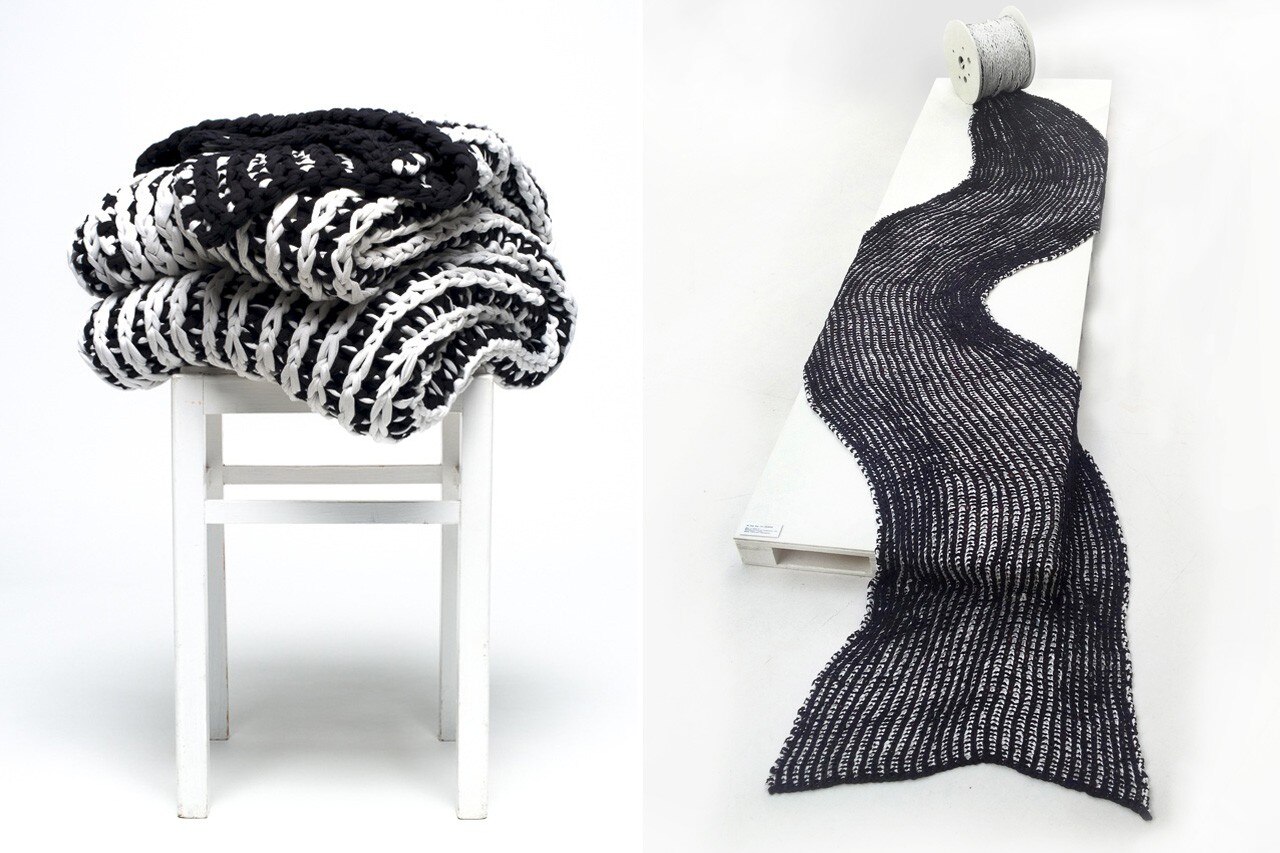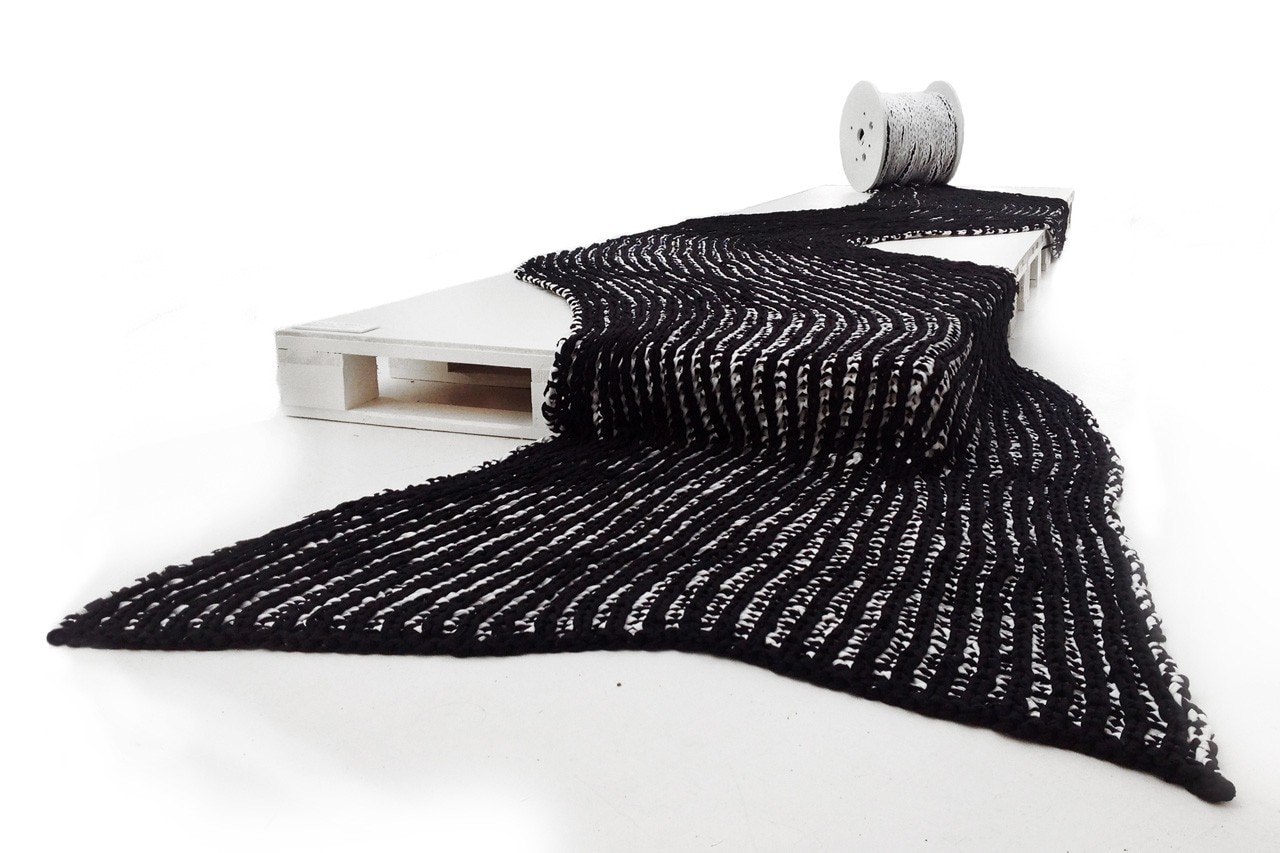 Re Rag Rug, Squeeze Me, Hold Me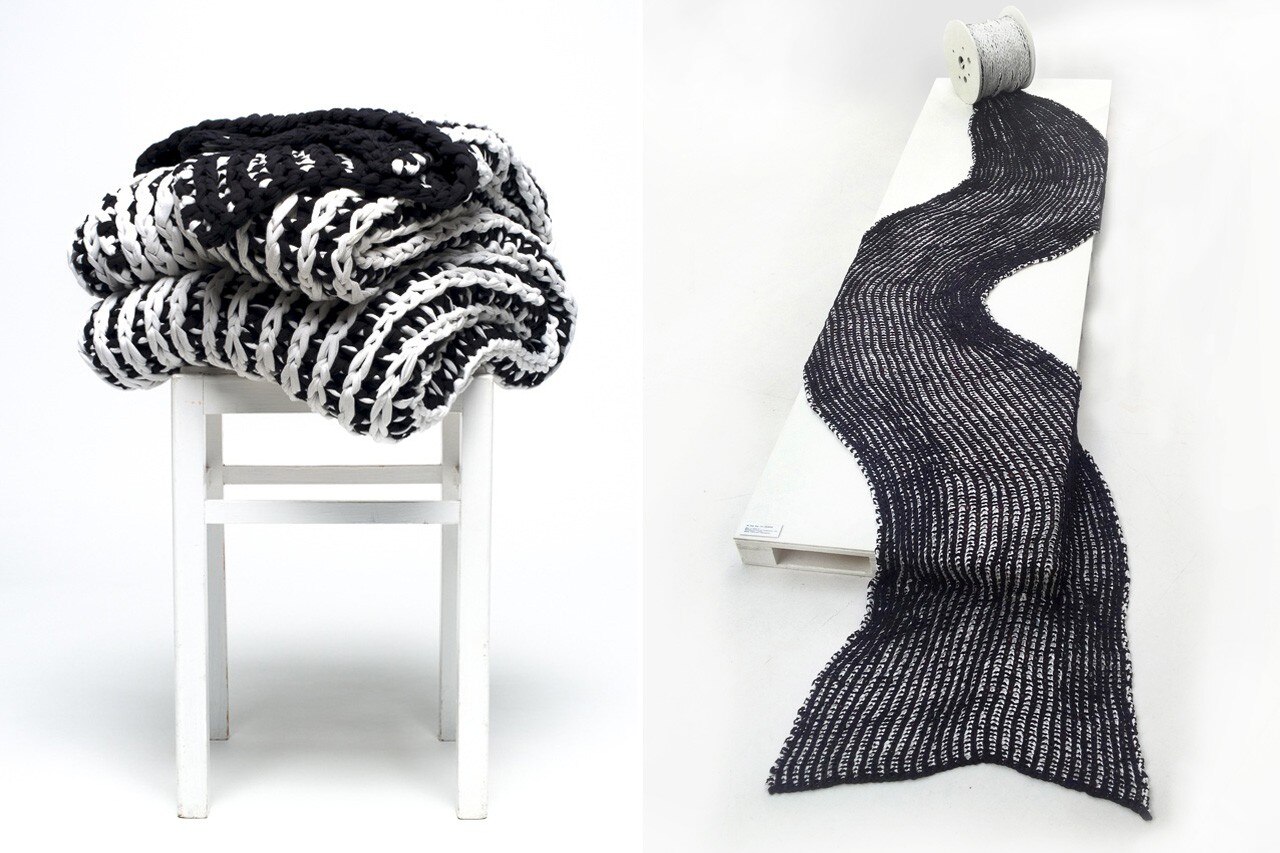 Re Rag Rug, Squeeze Me, Hold Me

17–20 September 2014
Re Rag Rug
Stand D3, Emerging Brands section
100% Design
Earls Court London