elite,TO BE presents at Maison&Objet the Eno collection, designed by Franco De Re, dedicated to the world of wine in both private and commercial settings. It is a range that rethinks the concept of conviviality not only by adapting to suit wine bars, restaurants and wineries, but also fitting in domestic living areas.
The collection features tables, chairs, lamps, sofas and armchairs that have the flavour of distant worlds, with traditionally Italian taste and attention to detail. Antique wood from overseas such as teak and suar blend with iron in a typically European corten finish, while local oak fits in nicely with the complex aluminium castings made using Eastern artisan techniques.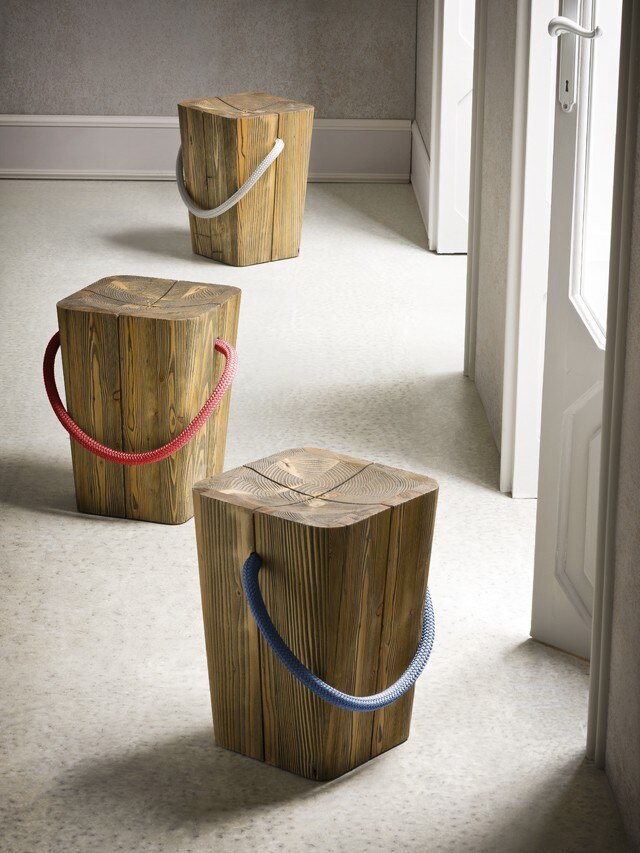 The Biblioteca del Vino is an innovative system for storing bottles that harnesses design to serve functionality, interpreting the link between wine and culture. Ideal for dressing the walls of bars and wine bars and also for decorating kitchens or private wine cellars, it features alcoves in which bottles of different sizes can be placed. The modular system can be arranged in different compositions and it will be possible to access bottles placed higher up on large walls thanks to the sliding iron ladder. It is made entirely from laser cut iron and is customisable with several finishes including corten or stove enamelled in White, Red Must, Charcoal and Yellow colours.
Hug, by Emo Design, is a monolithic stool handcrafted and characterized by the use of irregular and worn pieces of wood, this stool captures and amazes. The colourful rope detail, in contrast with the natural main body, permits to move Hug from a room to another and gives personality to a simple "piece of wood".
The Noa table combines aluminium cast legs – expression of the Filipino craft – with ancient Burmese teak or oak top, in an elegant and simple shape.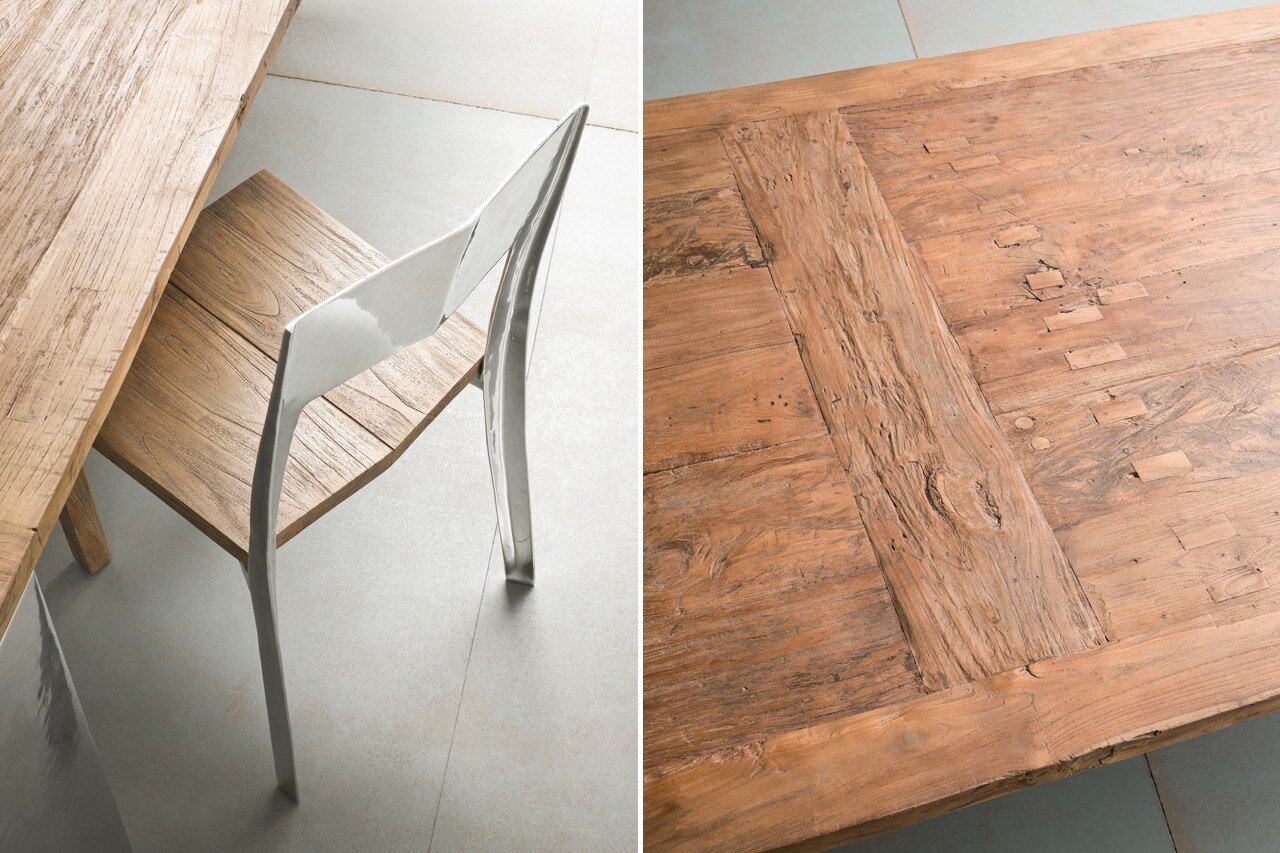 September, 5–9 2014
elite,TO BE
Stand F69, Hall 7
Maison&Objet Paris
Paris Nord Villepinte