The site is located in the central part of Fukuoka city and is surrounded by the sprawl of densely-packed residential and mid-rise buildings.
The site is very small and is dominated by multistory apartments. The architects aimed at providing architecture which has an earnest and dignified sight contracting with the bustle of the city, building a one-story, "oasis" against the city "jungle" with its multi-storey buildings.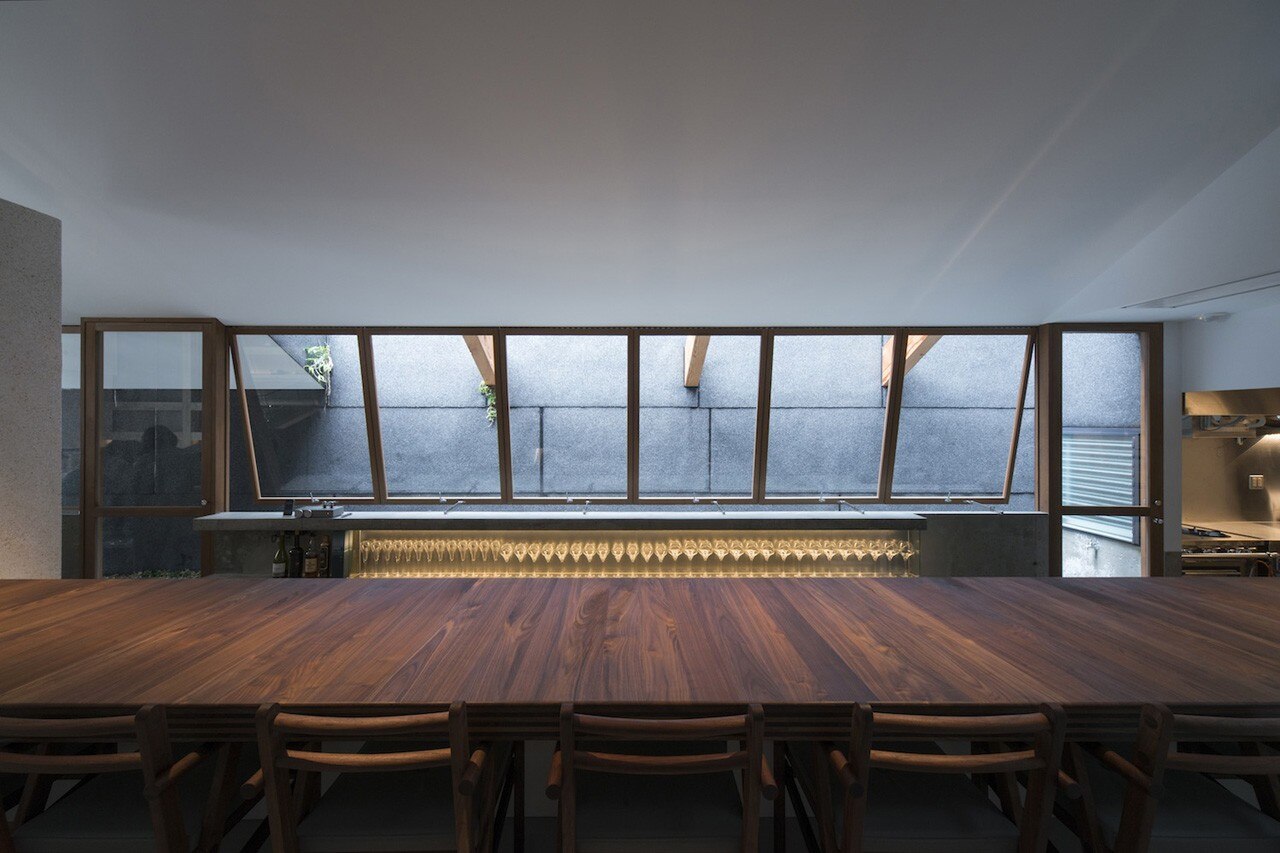 The building incorporates a pent roof being broadly sloped southward in a box-shaped volume. The retail space is located on the road side and the counter space is in the rear. The courtyard is located on the south side facing these spaces and being as a staff workflow line. These space compositions allow the shop to retain a calm atmosphere, contrasting with the busy street. Additionally, the background of both main spaces becomes an annex letting mild light in.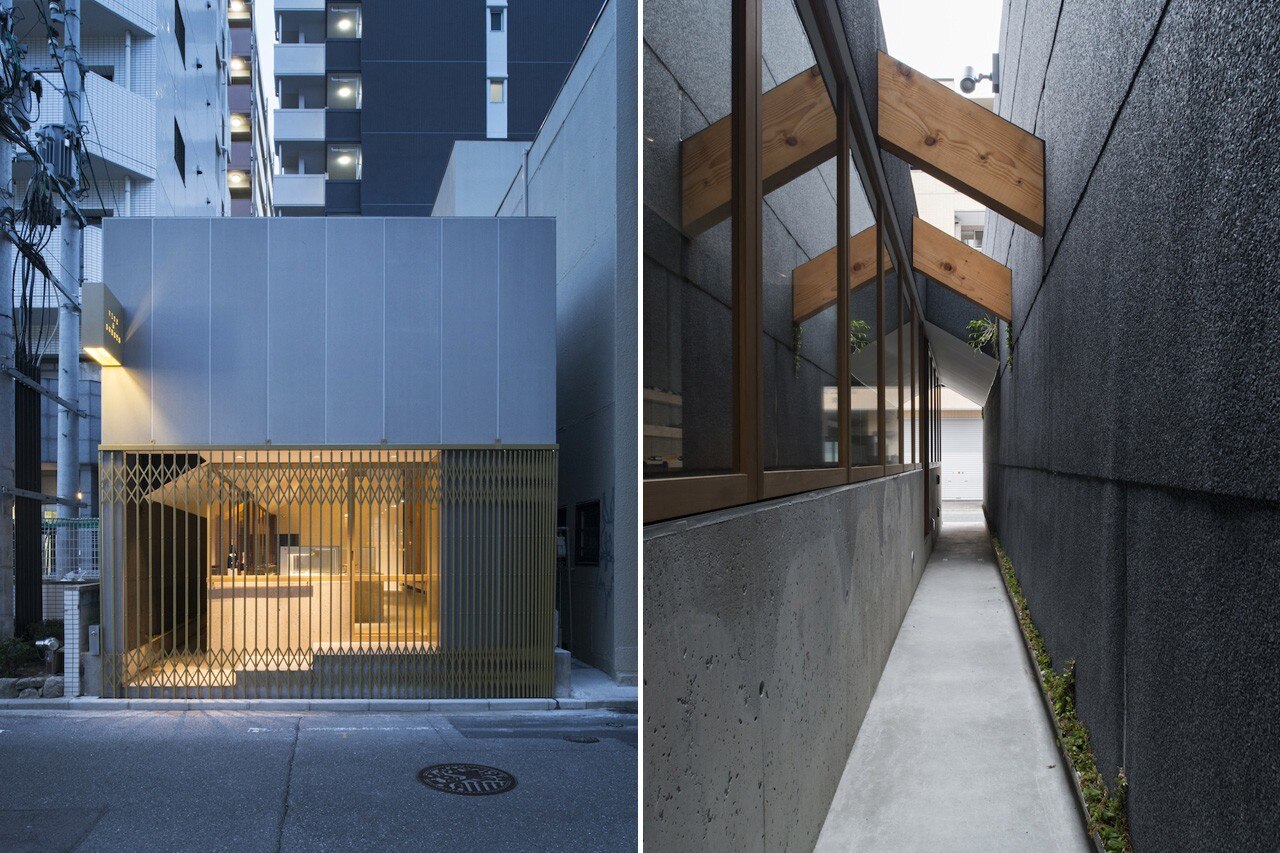 In addition, the horizontal continuous windows to trim the view are designed outside of the fire spread line, which enabled these windows to be wire-free regarding regulations. Consequently, a clear view of surroundings was retained. The finish used in the courtyard includes large-fruit asphalt single materials continuing to the roof. These materials can store water, so plants such as small ivy, which are planted on the wall, will build up gradually in the uneven wall and roof surface. The roof will eventually become another "facade" and it will have a presence of a "spot garden" for the people who live in the neighbourhood.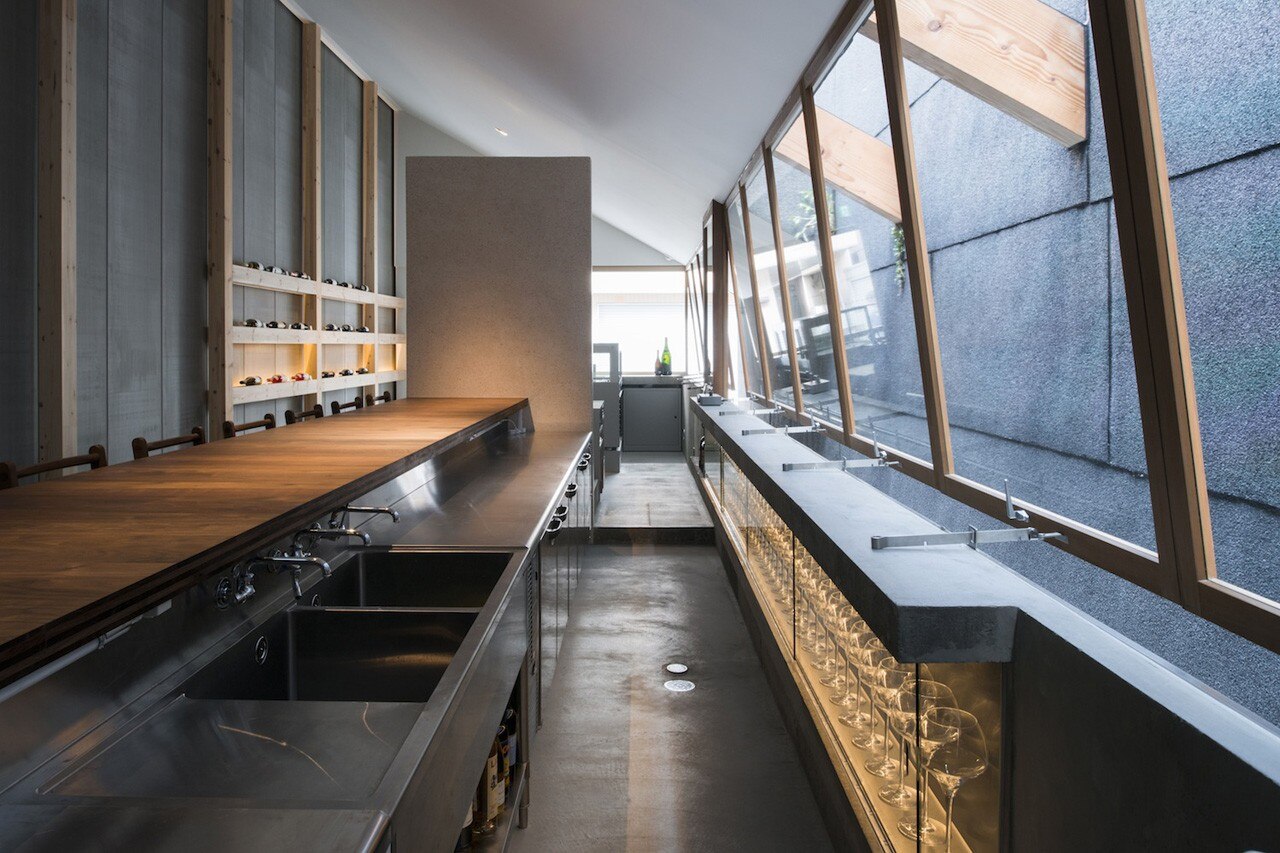 The upper space, Sky, which is created by the relationship between the one-storey building and surrounding buildings is to be one of the features of the building. This character allows the shop itself to exude its meaning and the building which is mixed with the cityscape is expected to improve the locality's atmosphere together with the region.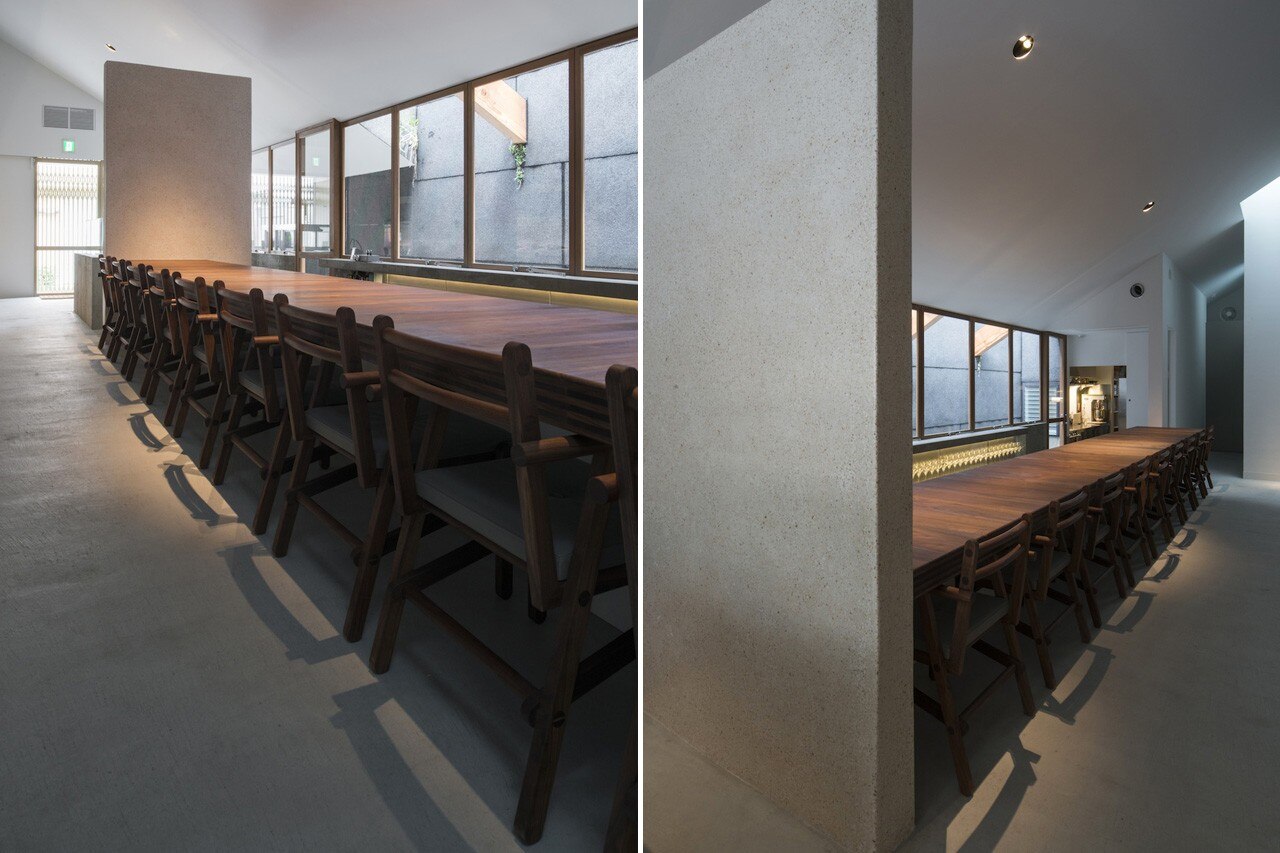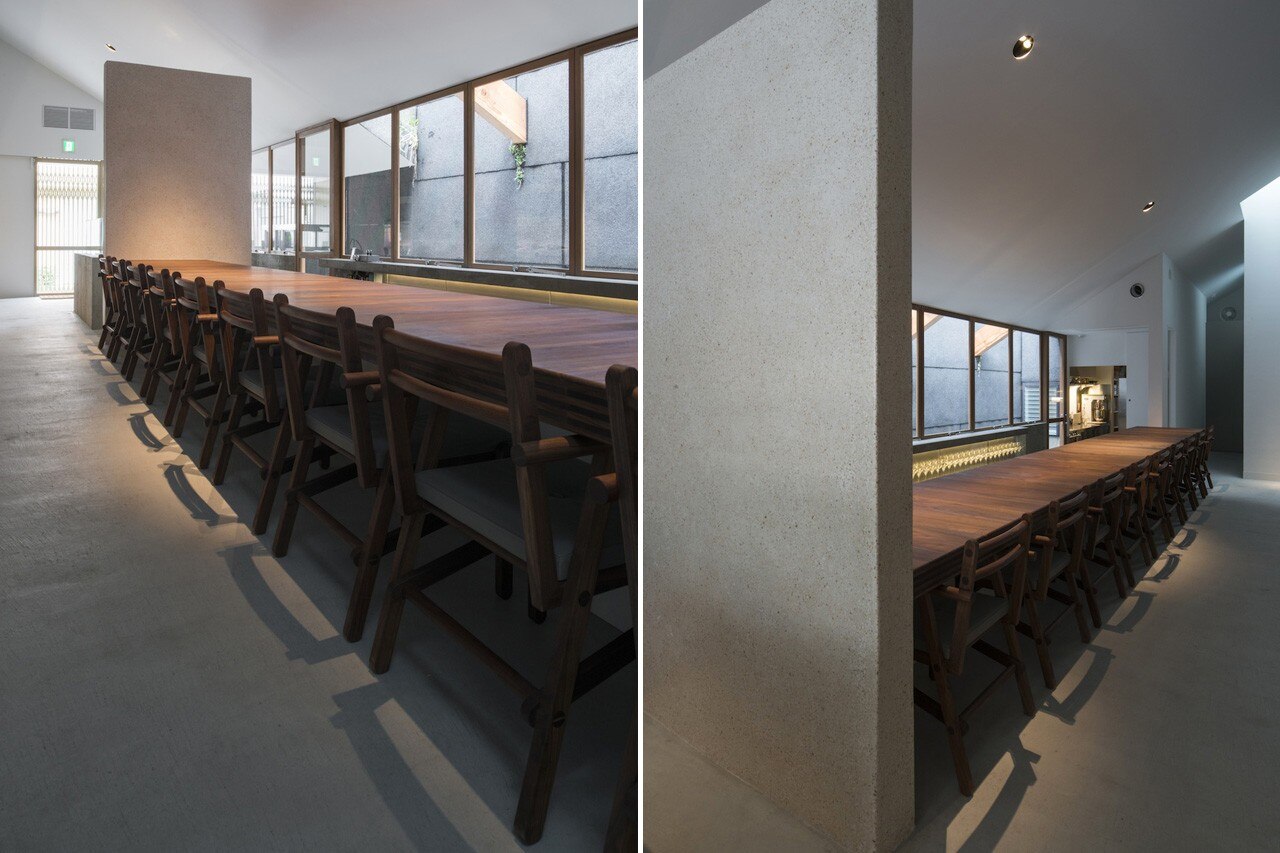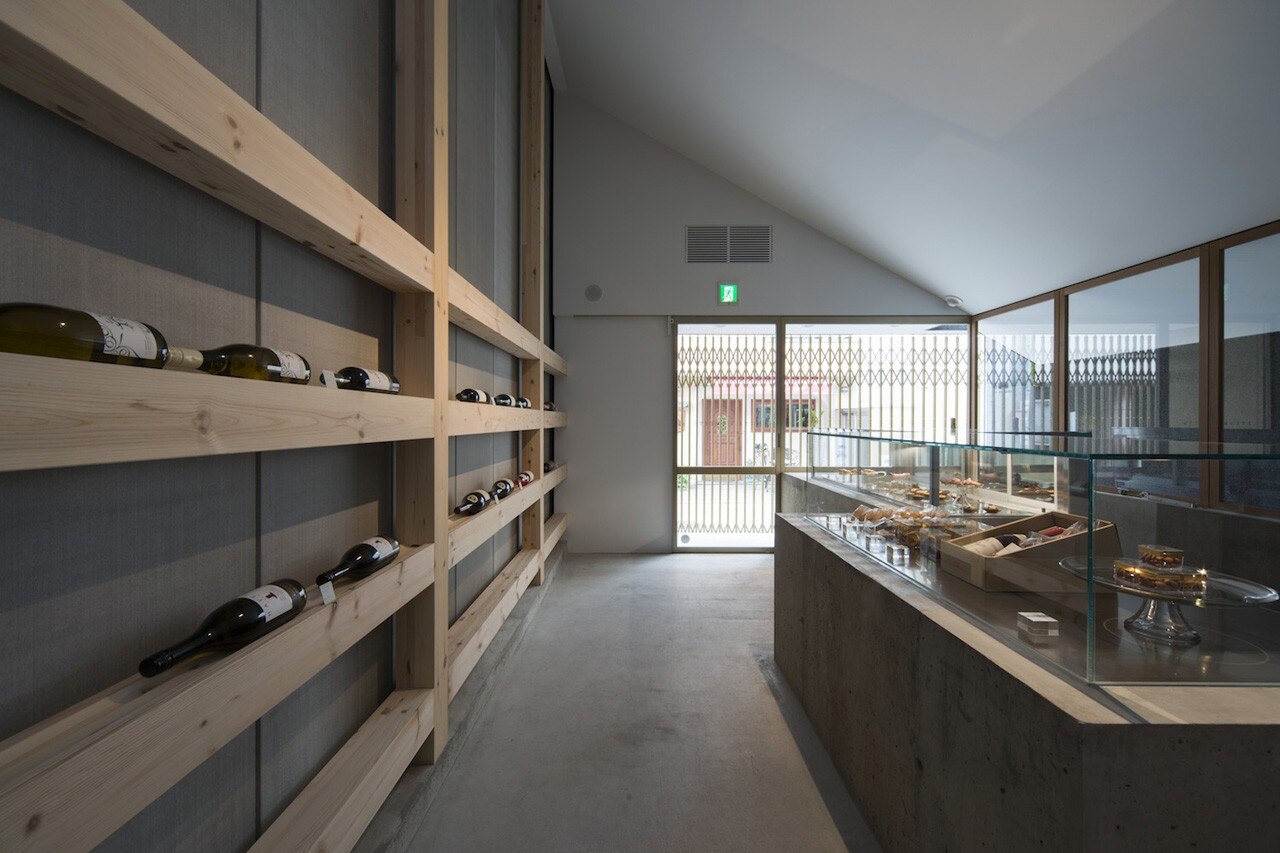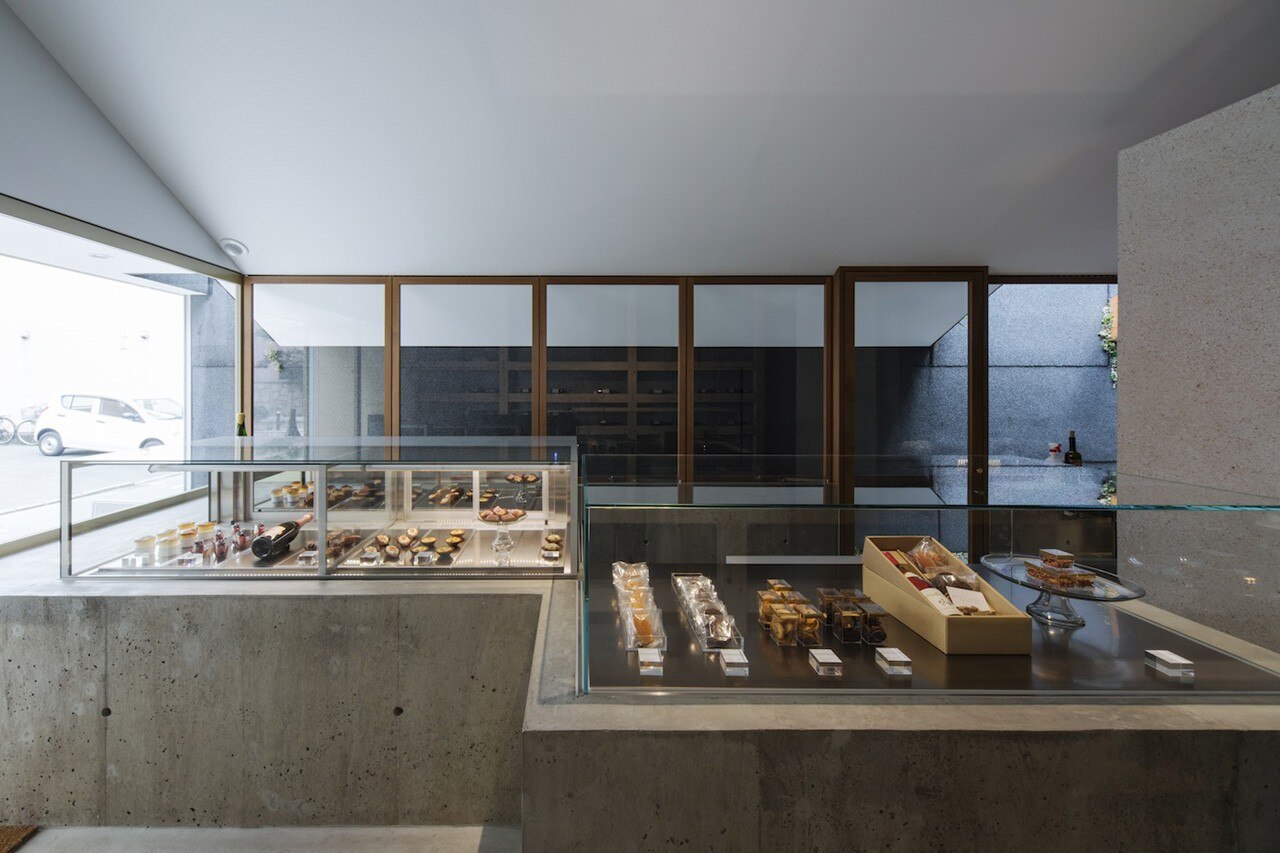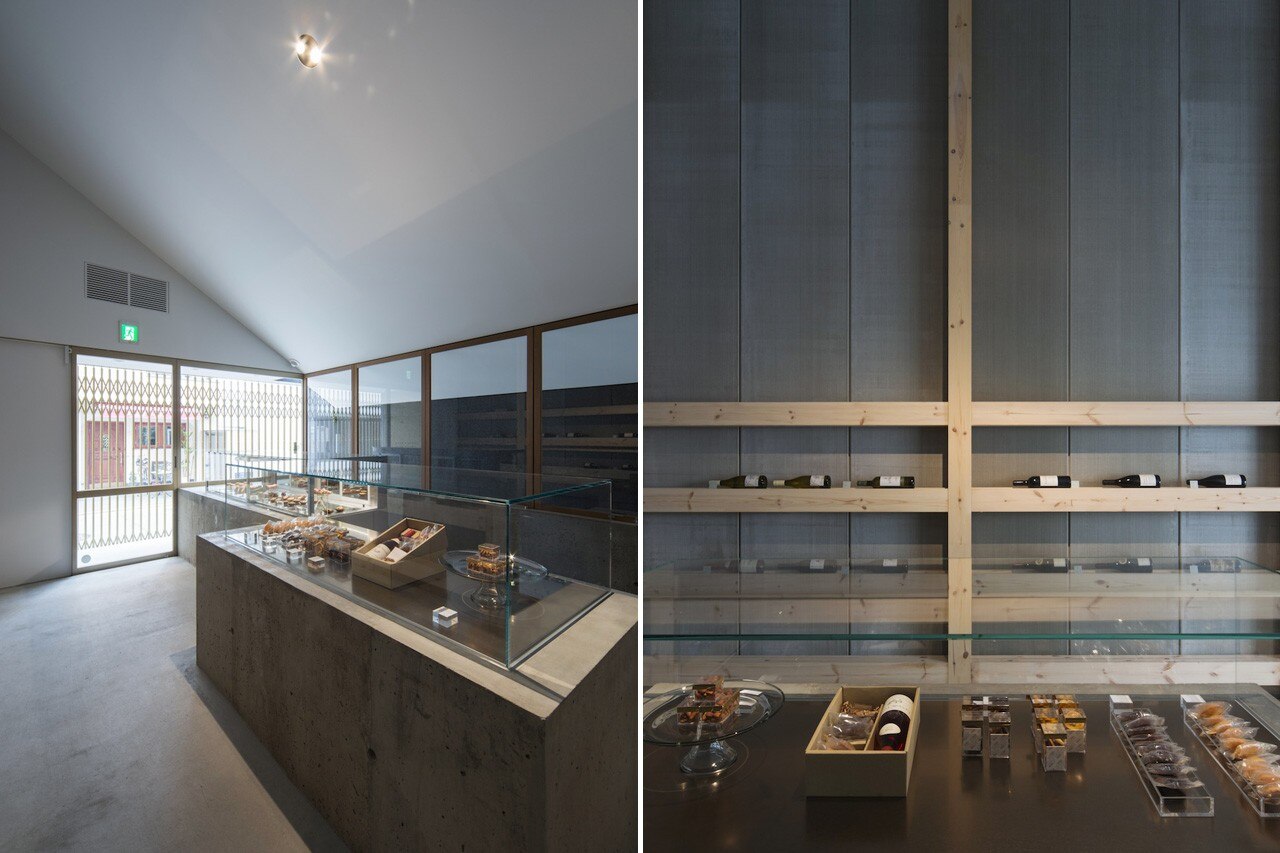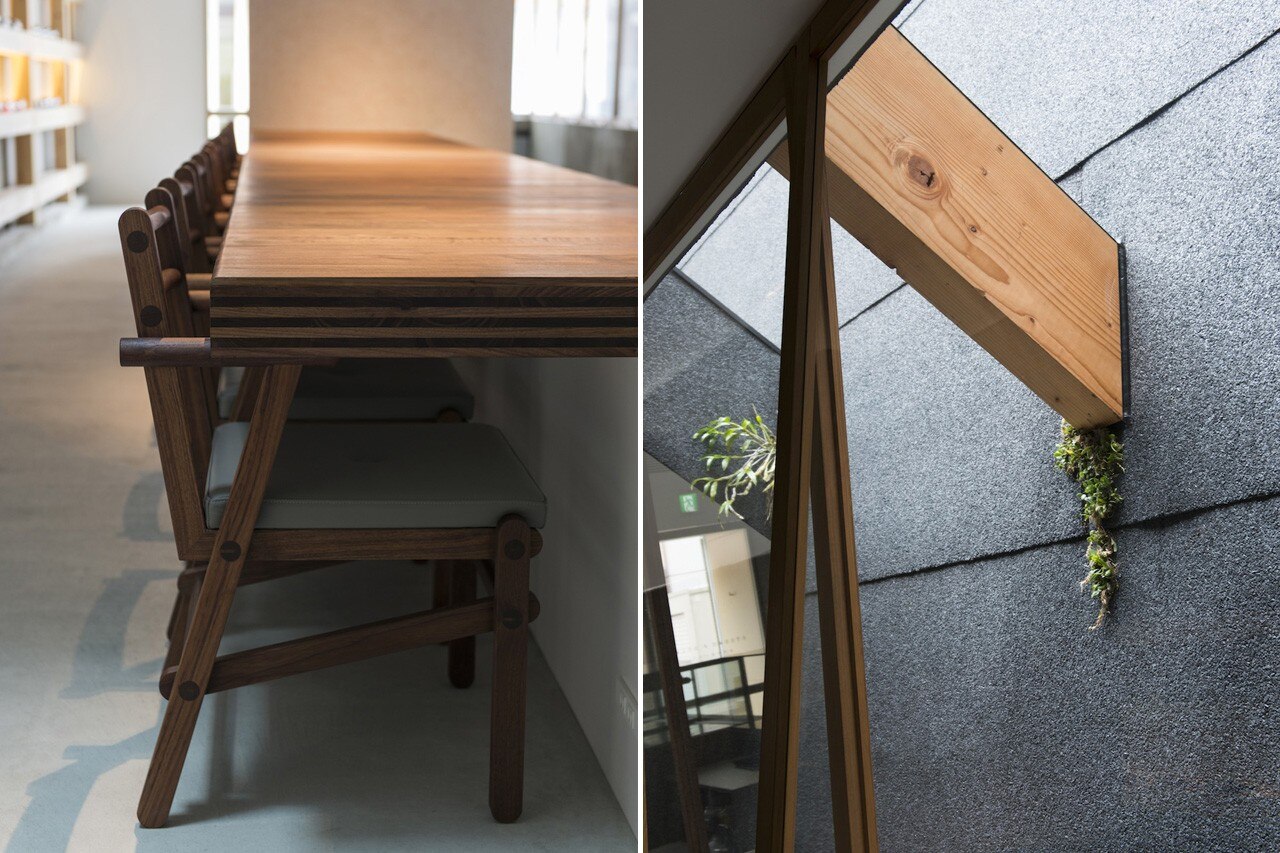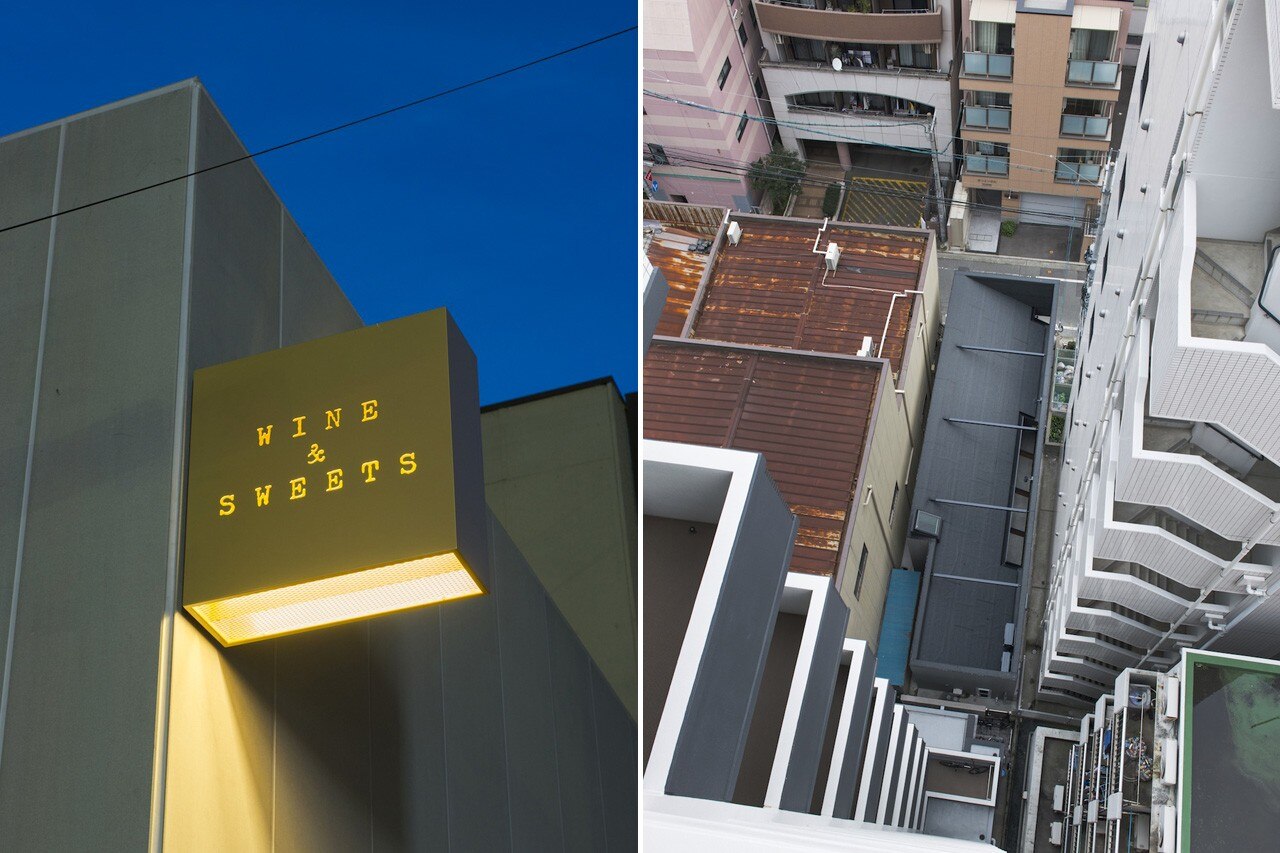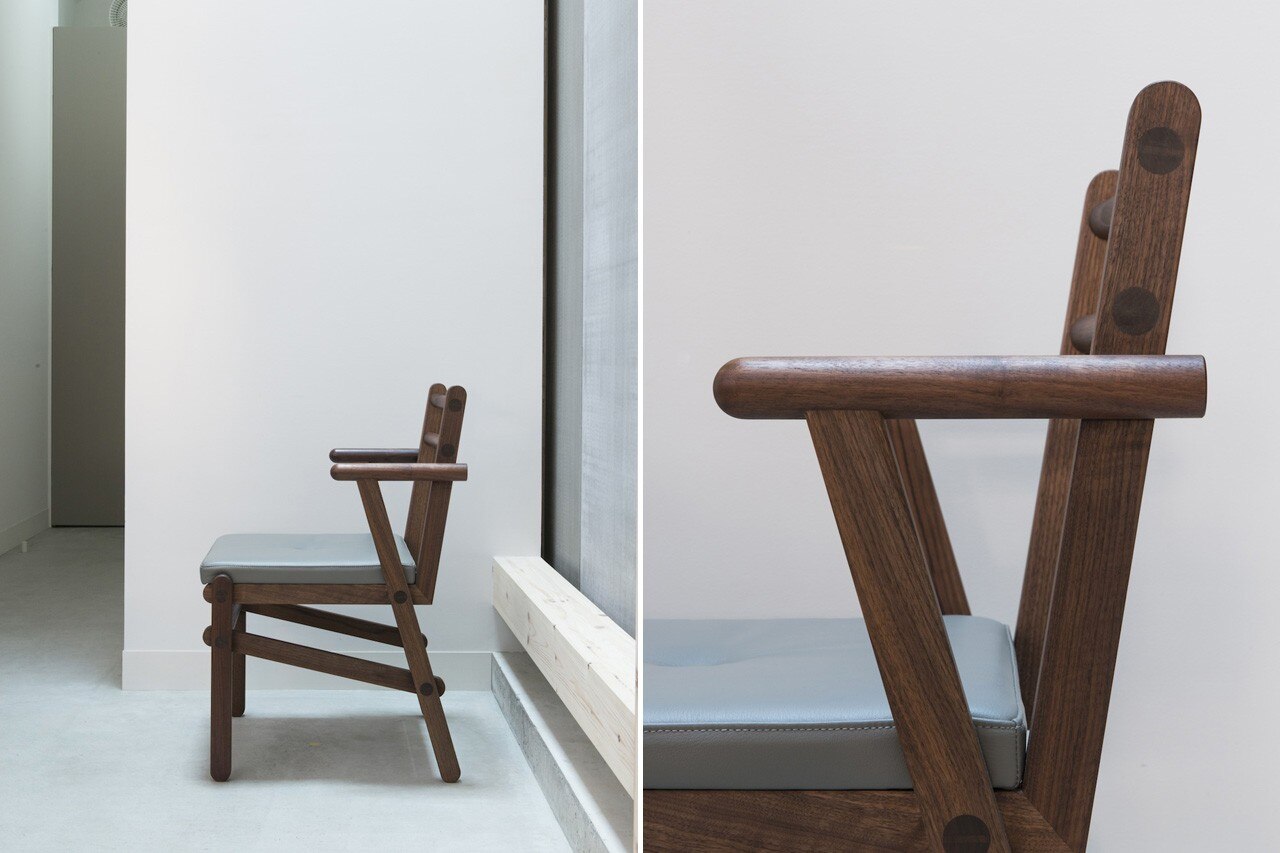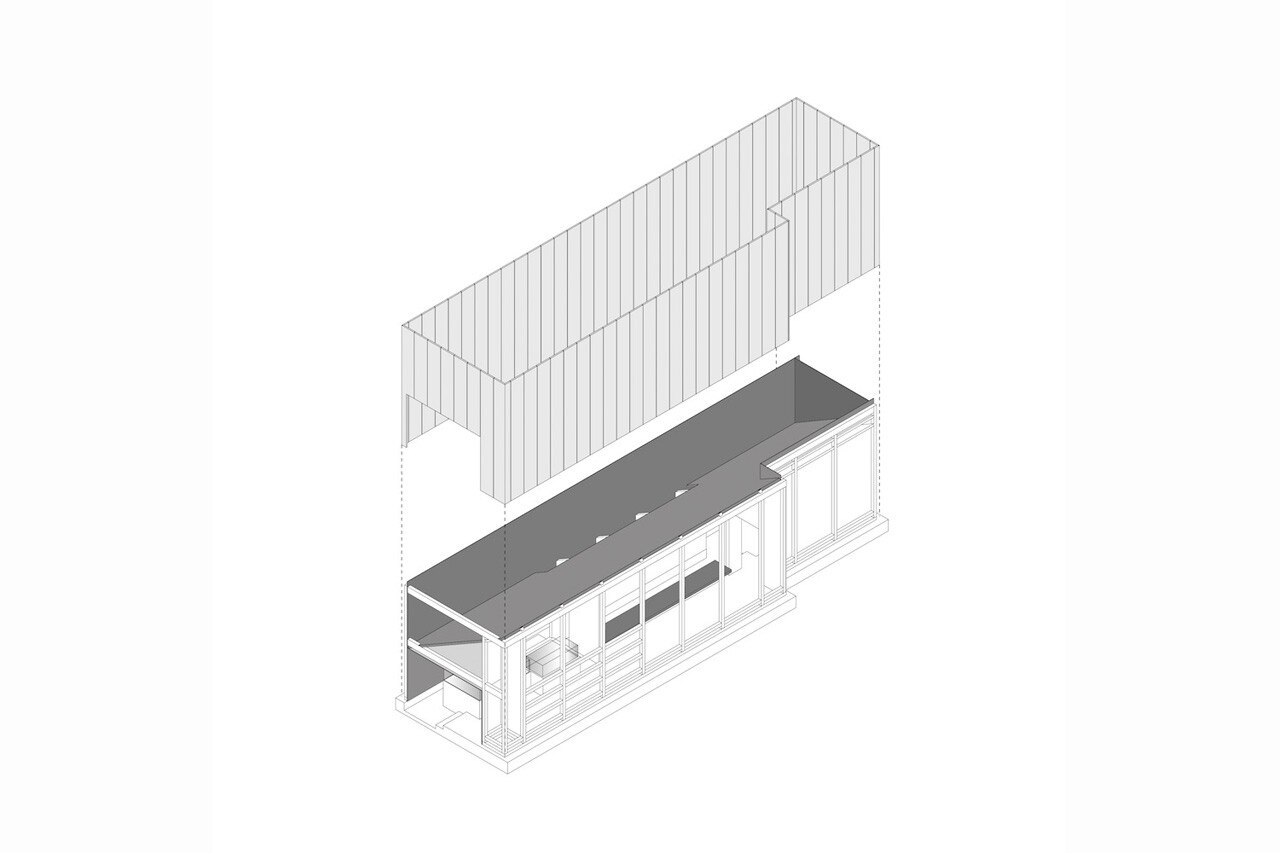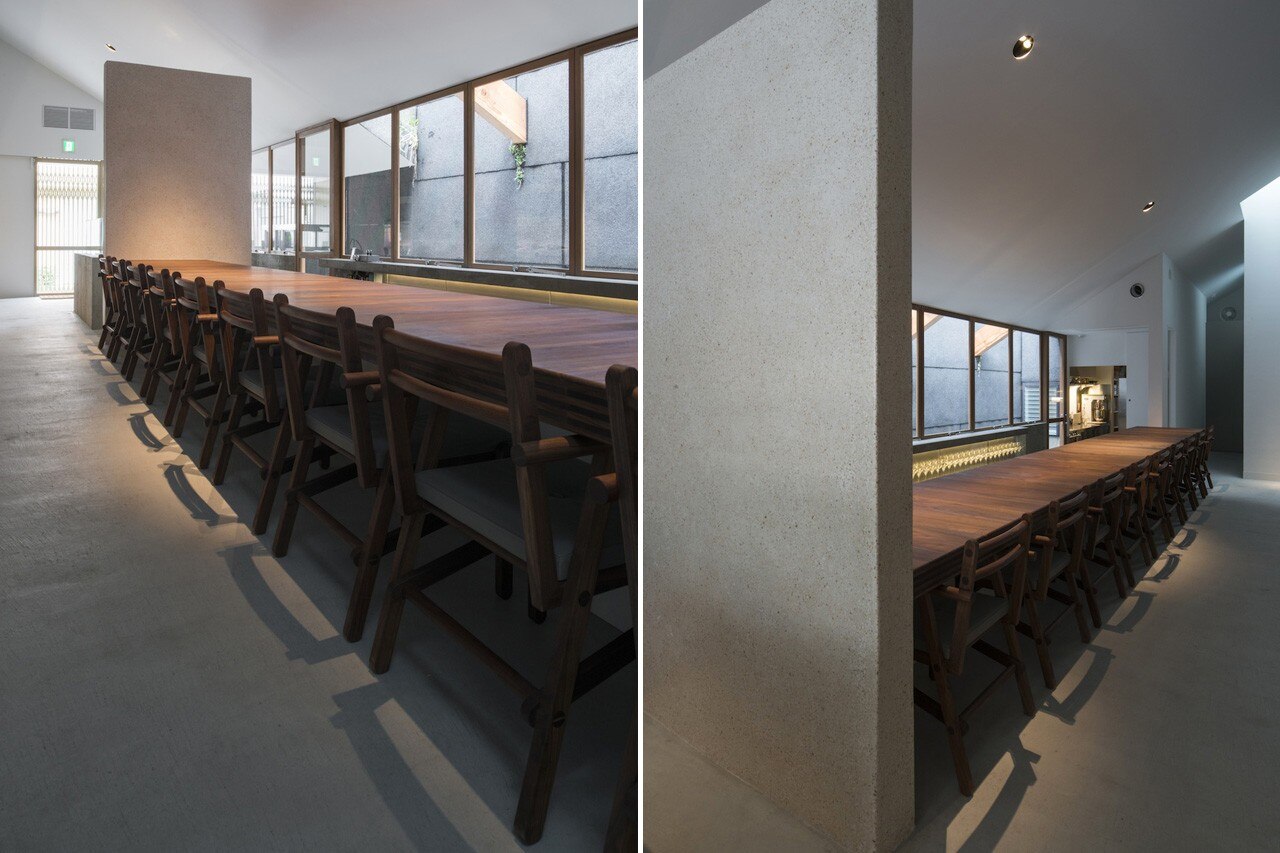 Case-Real, Tomoki Katada, Wine&Sweets Tsumons, Fukuoka, Japan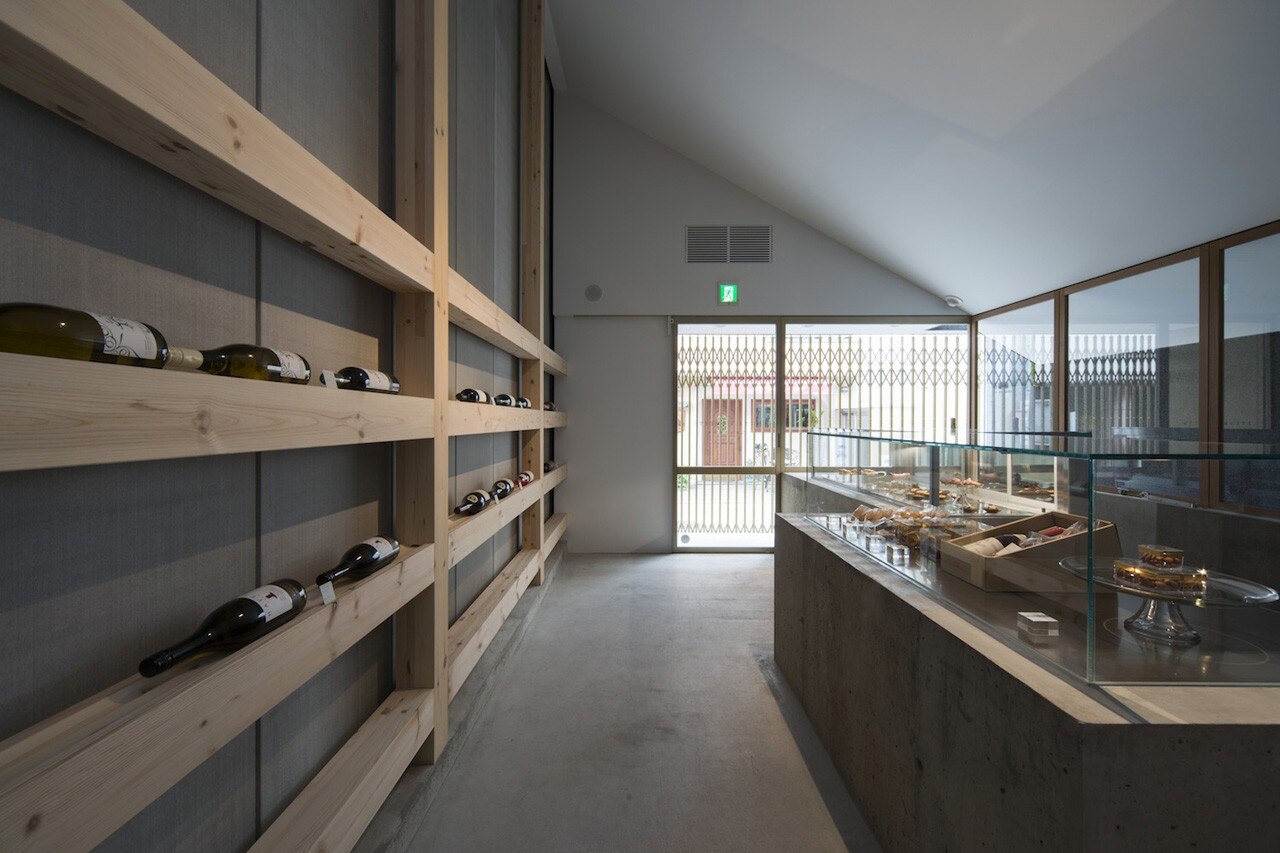 Case-Real, Tomoki Katada, Wine&Sweets Tsumons, Fukuoka, Japan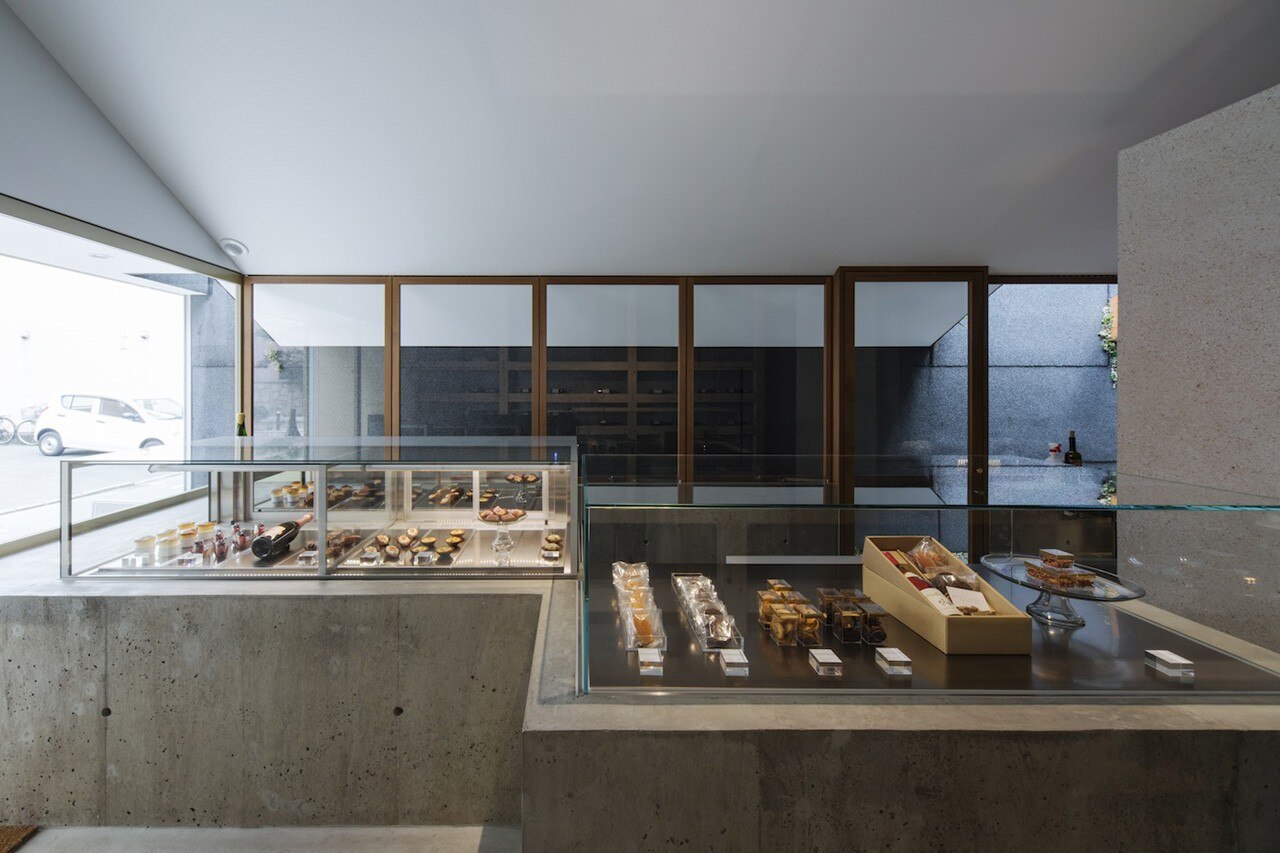 Case-Real, Tomoki Katada, Wine&Sweets Tsumons, Fukuoka, Japan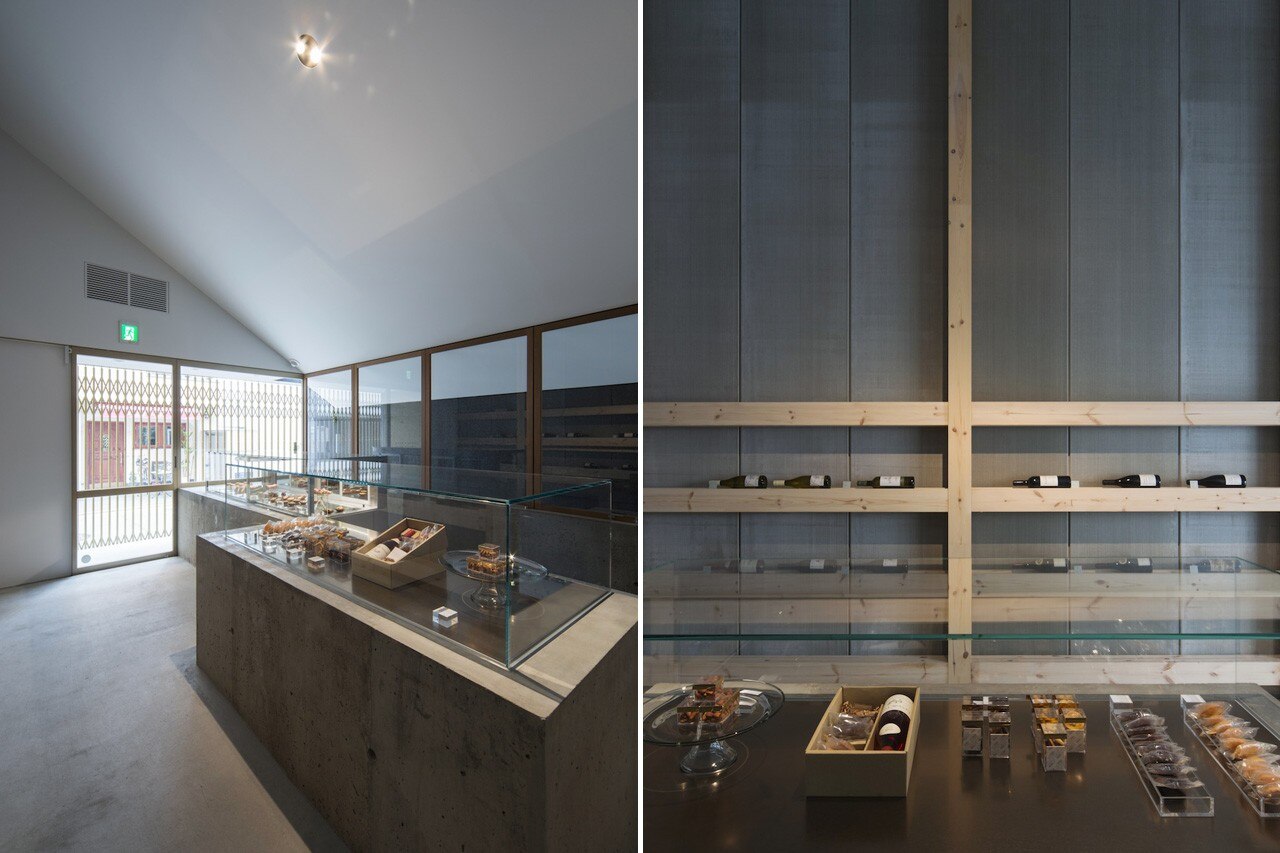 Case-Real, Tomoki Katada, Wine&Sweets Tsumons, Fukuoka, Japan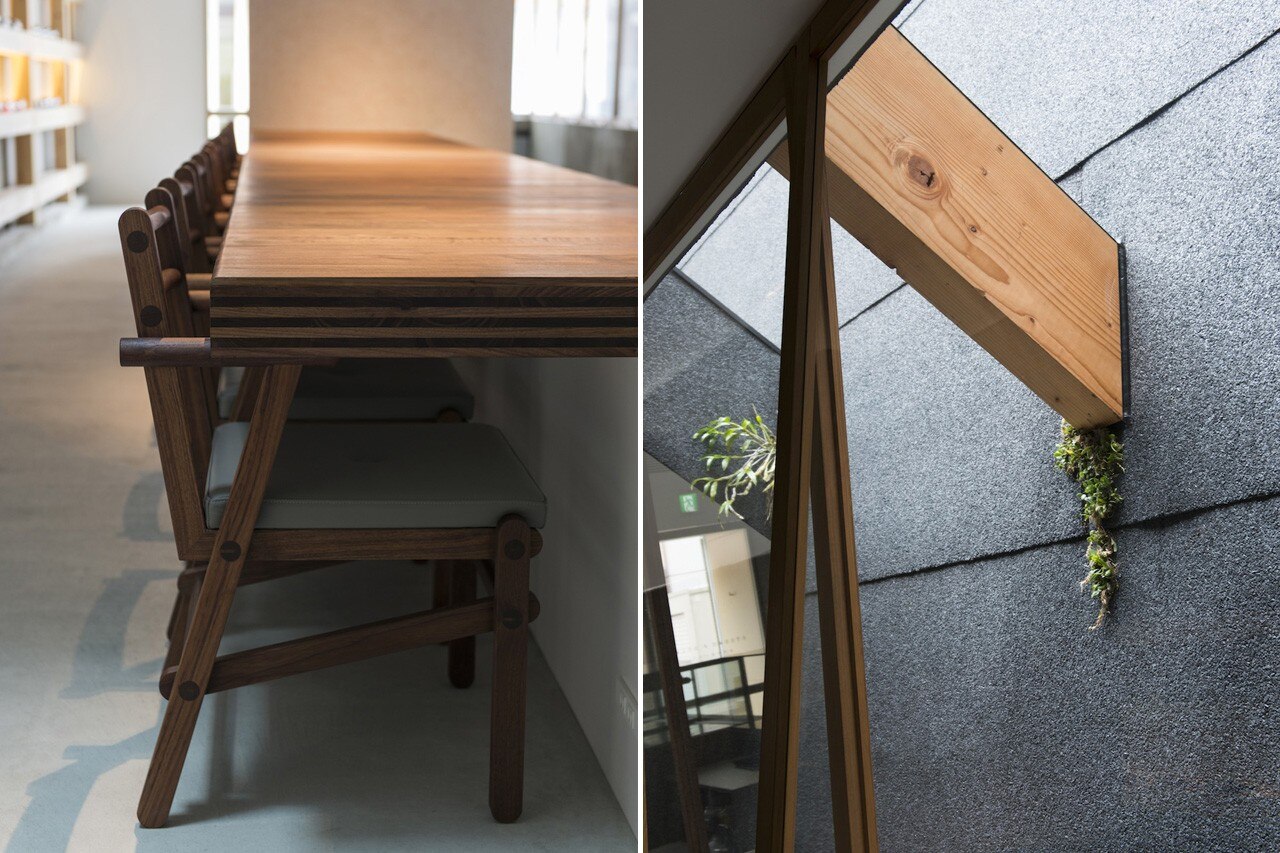 Case-Real, Tomoki Katada, Wine&Sweets Tsumons, Fukuoka, Japan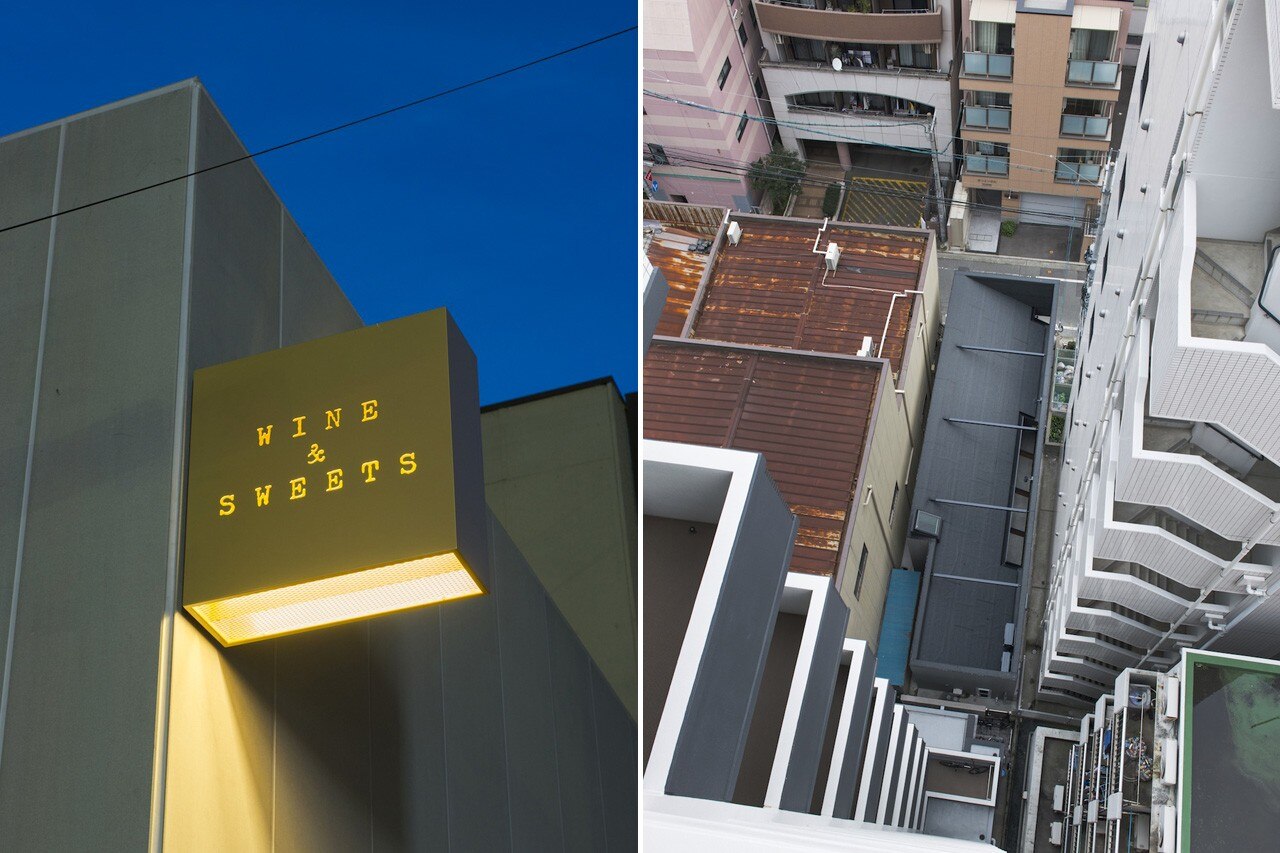 Case-Real, Tomoki Katada, Wine&Sweets Tsumons, Fukuoka, Japan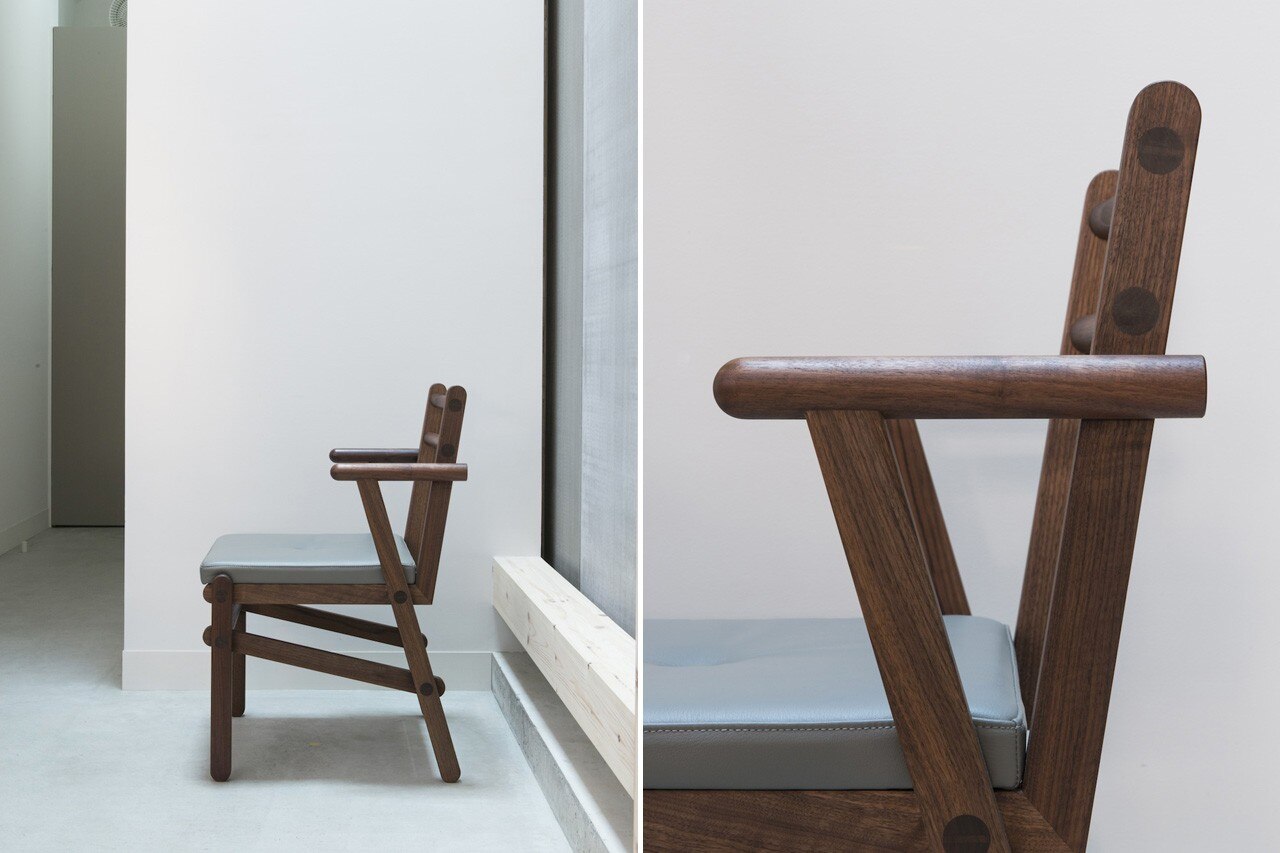 Case-Real, Tomoki Katada, Wine&Sweets Tsumons, Fukuoka, Japan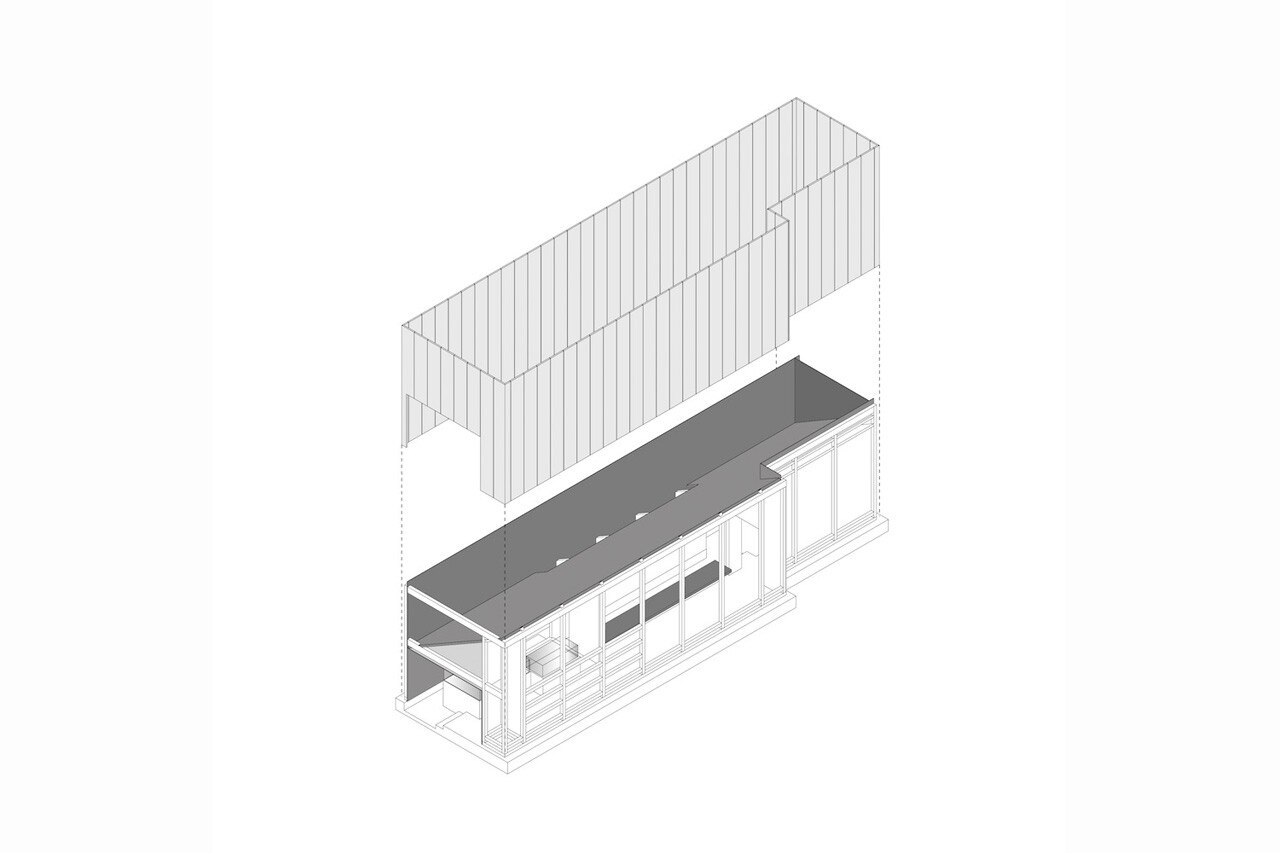 Case-Real, Tomoki Katada, Wine&Sweets Tsumons, Fukuoka, Japan. Exploded axonometrical view
drawing
Case-Real, Tomoki Katada, Wine&Sweets Tsumons, Fukuoka, Japan. Plan and section

Wine&Sweets Tsumons, Fukuoka, Japan
Program: shop and bar
Design: Case-real (Koichi Futatusmata, Tomoki Katada)
Design Cooperation, Construction: Jikuu-kenchiku-koubou
Lighting Plan: Masaaki Sato (ModuleX)
Furniture: E&Y
Completion: 2014