Like many of his Modernist predecessors who worked across related disciplines, Nouvel describes himself as an architect who also makes design.
His non-architectural products derive from his architectural commissions, or from alternative visions that correspond to his building design but which are linked to specific use. Regardless of the scale of the object or the architecture, Nouvel employs the same rigorous approach, imbuing the objects and accoutrements of everyday life with a lyricism that is striking and emotive yet austere and utilitarian.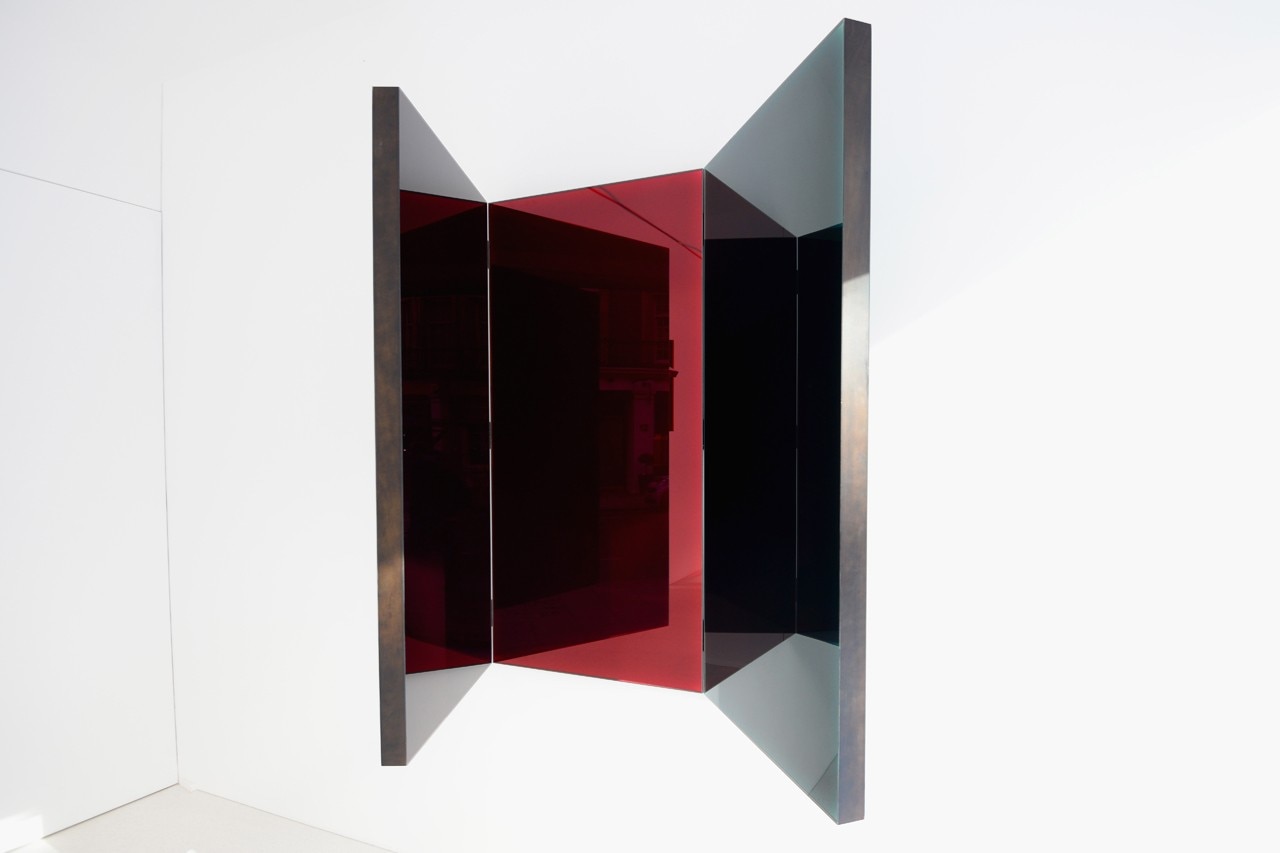 As the title suggests, Triptyques are three-paneled colored mirrors, each in an edition of six. The central panel is fixed to the wall while flanking and cantilevered panels are engineered to be moveable. Four mirrors are presented, each different in color and orientation. As Nouvel says, "The mirror is a piece that you want to live with, in which you reflect intimate images – images from your home; you can capture a piece of a window in it somewhere." The available colors range from dark orange and light orange, to blood orange to red, Nouvel's signature color.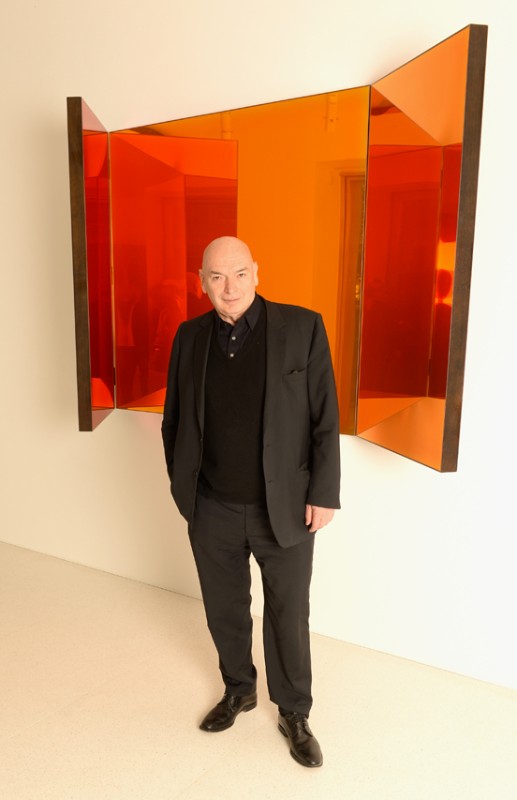 The mirror finds its essence whether open or closed. When opened these mirrors bring out the importance of color in their surroundings; when closed they preserve a certain austere elegance.

until May 30, 2014
Jean Nouvel
Triptyques
Gagosian Gallery
6-24 Britannia Street, London