Coordinated by Carlo Colombo, the Trussardi Casa collection presented at Milan for the first time consists of sofas, armchairs, tables and accessories defined by soft geometric lines that offer a sense of comfort and relaxation.
The colours are part of a palette of earthy tones: natural warm shades that go from cognac to sand with nuances of cocoa. One of Trussardi's key materials, leather, is articulated in various weights and thicknesses, combined with cotton and linen with simple and more articulated patterns.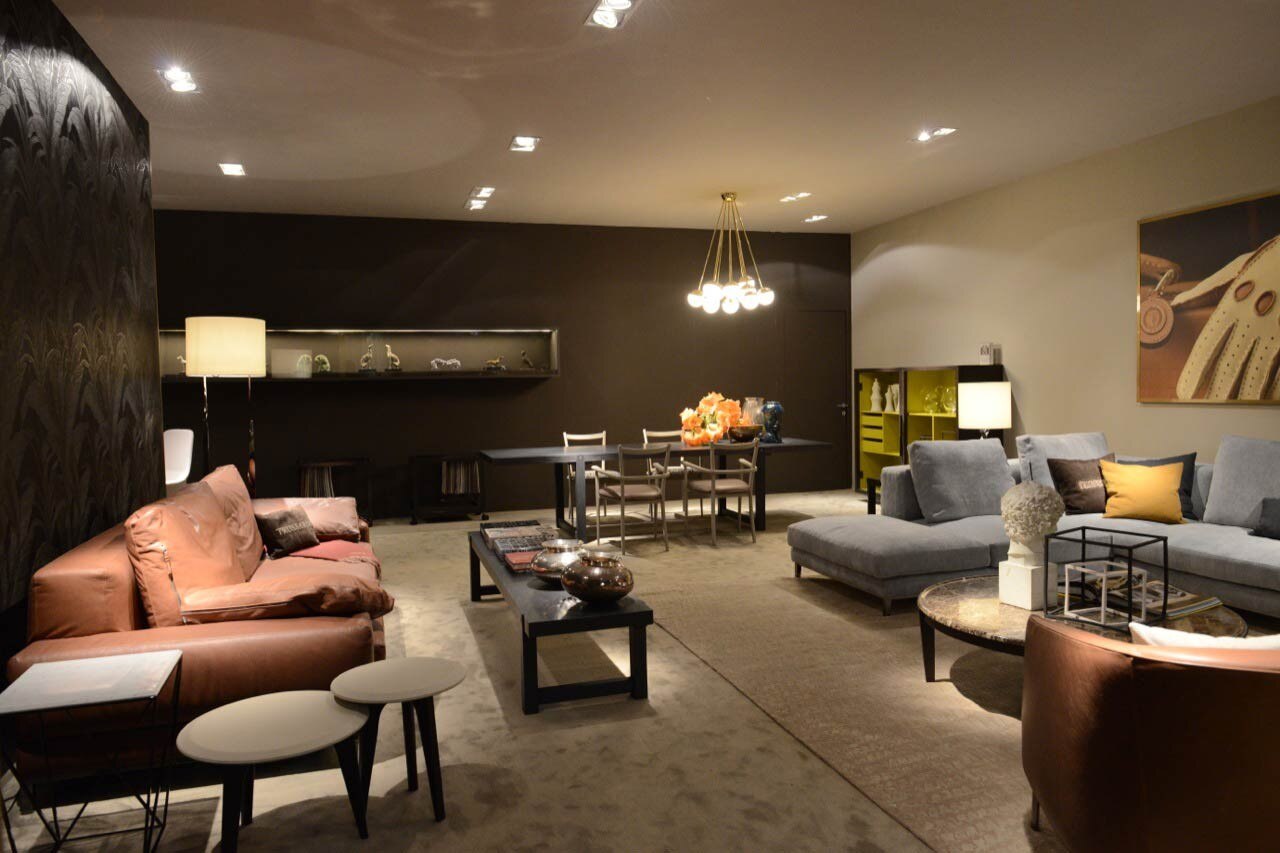 The Homa sofa is a coherent part of this collection. Designers Fattorini+Rizzini+Partners have been able to come up with a piece that is very much theirs in the design with the added benefit of the quality of materials and comfort offered.
The generous seat – almost a peninsular – features a lengthening mechanism that makes it almost into a bed. Upholstery comprised of different thicknesses of foam gives structure to the sofa, making it extremely comfortable.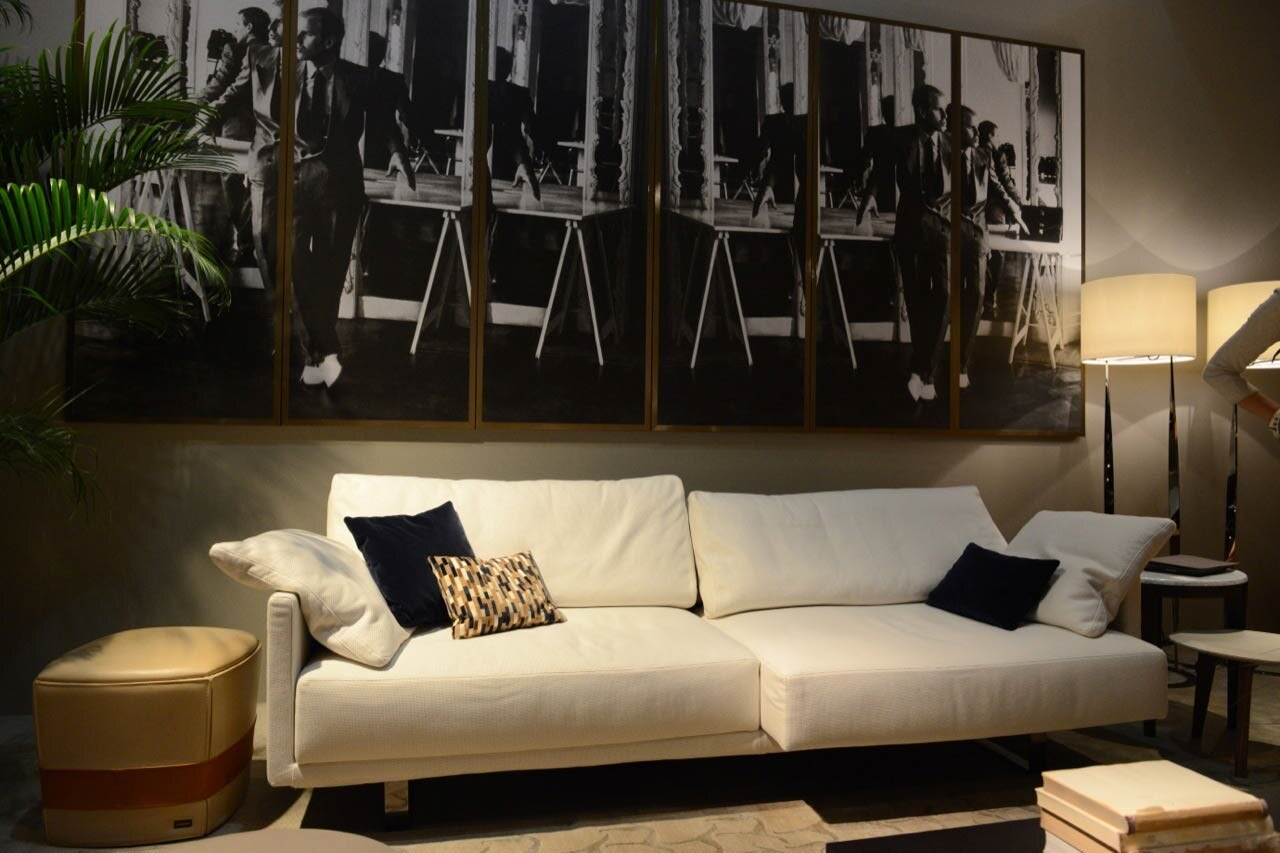 The artisan feel of the ivory covering fabric, characterised by its rich pattern, is contrasted against a sled base that conjures up the world of industrial manufacturing. Details such as the dark chrome finish, a colour in keeping with the language of Trussardi, make the Homa design very much in keeping with the brand image.