OMA's design for Axel Springer's new media centre in Berlin has been chosen as the winner in the final round of a public design competition.
Opposite the existing Axel Springer headquarters on Zimmerstrasse, a street which previously separated East and West Berlin, the building will be situated at one of the city's most significant locations.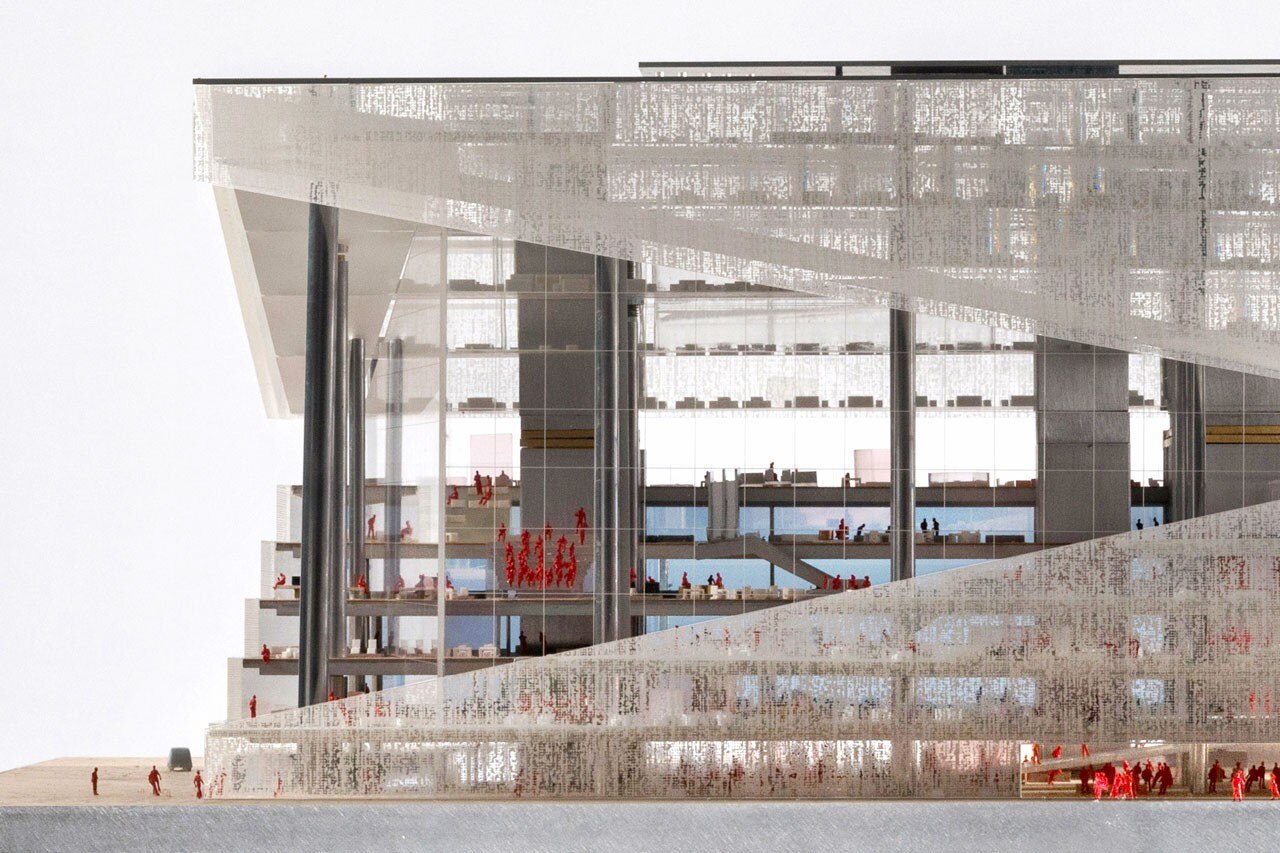 The new office block is bisected by a diagonal atrium that opens up to the existing Springer buildings – an extension of the Springer campus. The essence of the proposal is a series of terraced floors that together form a "valley". Each floor contains a covered part for formal work, which is then uncovered on the terraces to act as an informal stage and a place to broadcast ideas to other parts of the company. The ground floor is open to the city and contains studios, event and exhibition spaces, canteens and restaurants.

Axel Springer media centre, Berlin
Architects: OMA