In 1970, the Danish designer Verner Panton was commissioned by Bayer AG to create the interior landscape Visiona 2, one of the most radical visions of the future in twentieth-century design.
Instead of separate rooms with classical furnishings, Panton developed a domestic environment composed of colourful, modular upholstery elements, reflecting the informal, relaxed attitudes
 and lifestyles of the time.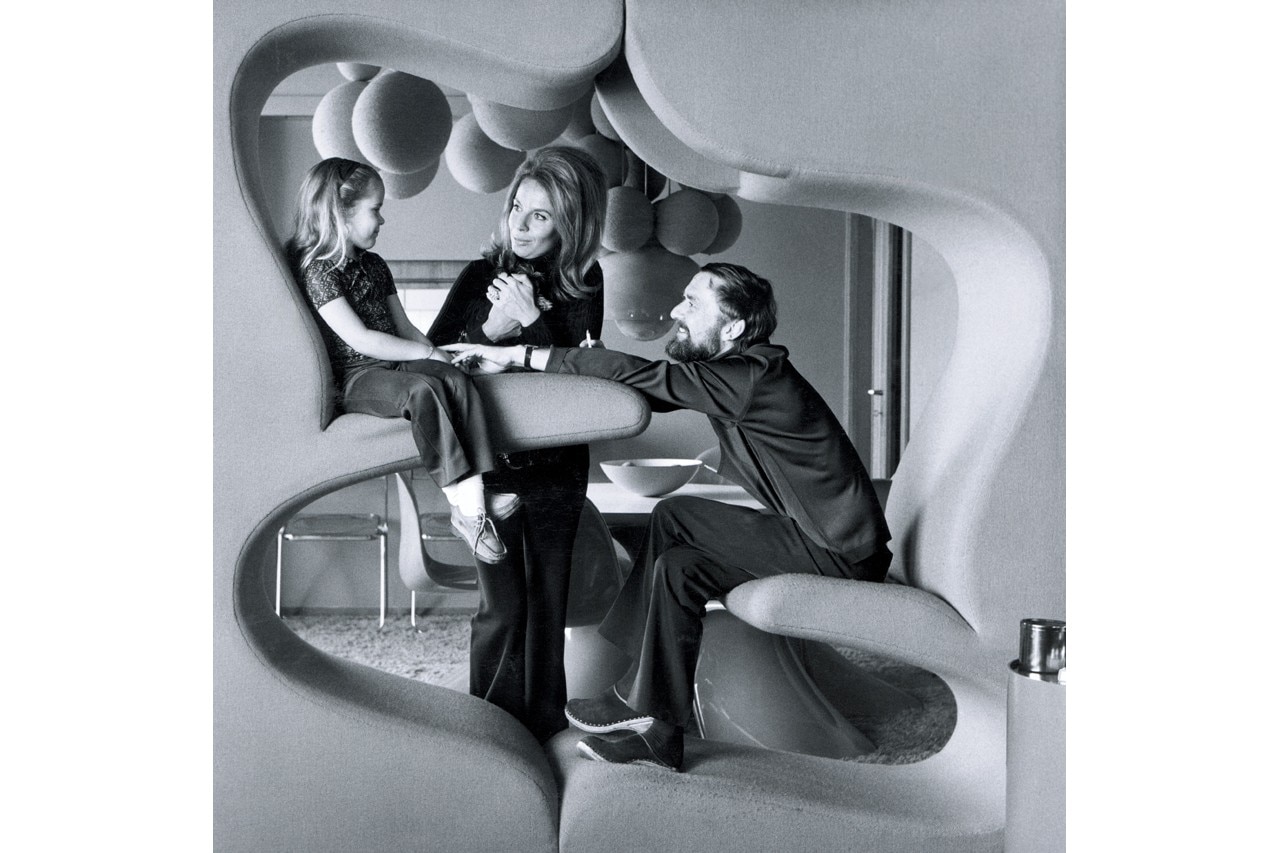 The centrepiece of Visiona 2 was a spectacular, cave-like interior landscape marked by vibrant colours and organic forms. The exhibition at the Vitra Design Museum Gallery presents a faithfully reproduced, walk-in reconstruction of the installation, complemented by a behind-the-scenes look at Panton's Visiona 2 project.
Phantasy Landscape, Visiona 2, IMM Cologne Furniture Fair, 1970 © Panton Design, Basel
Phantasy Landscape, Visiona 2, IMM Cologne Furniture Fair, 1970 © Panton Design, Basel
Phantasy Landscape, Visiona 2, IMM Cologne Furniture Fair, 1970 © Panton Design, Basel
Spiral lights (1969, produced by Lübner) Phantasy Landscape, Visiona 2, IMM Cologne Furniture Fair, 1970 © Panton Design, Basel
Wall elements (1969, produced by Harlacher) Phantasy Landscape, Visiona 2, IMM Cologne Furniture Fair, 1970 © Panton Design, Basel

from February 7 until June 1, 2014
Visiona 1970: Revisiting the Future
Vitra Design Museum
Charles-Eames-Str. 2
Weil am Rhein