The Light Walls House designed by mA-style architects in Toyokawa City stands in a shaded location next to a two-storey house on its south side.
The shadow of this neighbouring house projected onto the path lends a sense of shade. The design sought to create a uniformly lit space by playing with the way the daylight flows in and the light is directed.
With due regard for the occupants' space, the living functions and its relationship with the surrounding environment, the house was imbued with diversity and richness by controlling the concept of light. Skylights run around the edge of the 9.1m square roof, creating an outline and bringing in the sunlight. The roof beams narrow the incoming rays and slightly angled internal clapboard walls in laminated wood reflect and diffuse this light.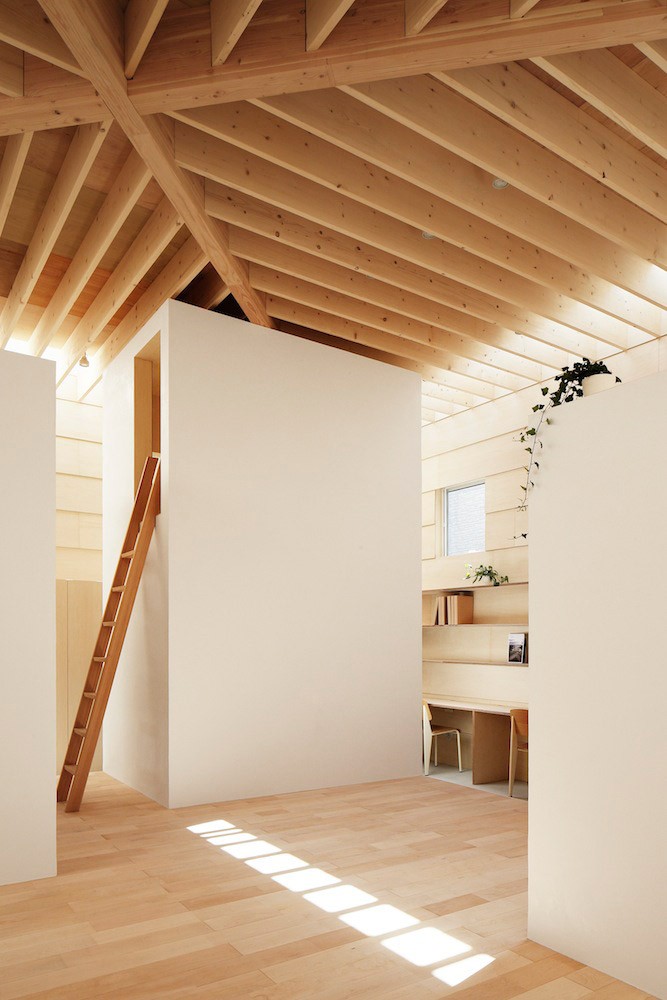 The result is a soft light evenly distributed throughout the space. Work spaces e.g. kitchen, bathroom, and study are set below the incoming light and private areas e.g. bedrooms and storage spaces are enclosed in four boxes. The paths connecting them are public spaces. Each box seeks a balance within the large spatial mass. Light coupled with the rhythm of the scale increases the potential of the occupants' living space. If each box is seen as a house, the free spaces in between can be perceived as paths or plazas, conjuring up the image of a small town, bathed in light.

The voids shorten and extend the distances between people and serve as buffer spaces for the residents and, when the corridor is open, in relation to the exterior, forging the image of a social structure designed for several individuals.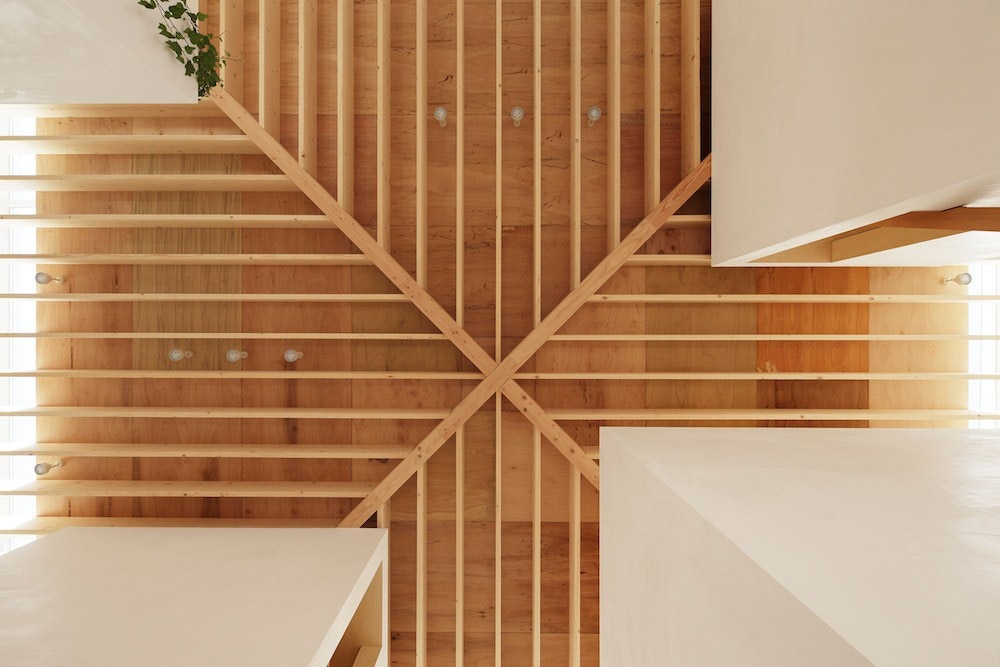 With a natural component consisting in the light softened by slight manipulation and a social component in the form of a town created within the house, it becomes a light-filled courtyard house where new values can be discovered.
mA-style architects is an architectural firm based in Shizuoka, Japan, and founded by Atsushi Kawamoto and Mayumi Kawamoto in 2004.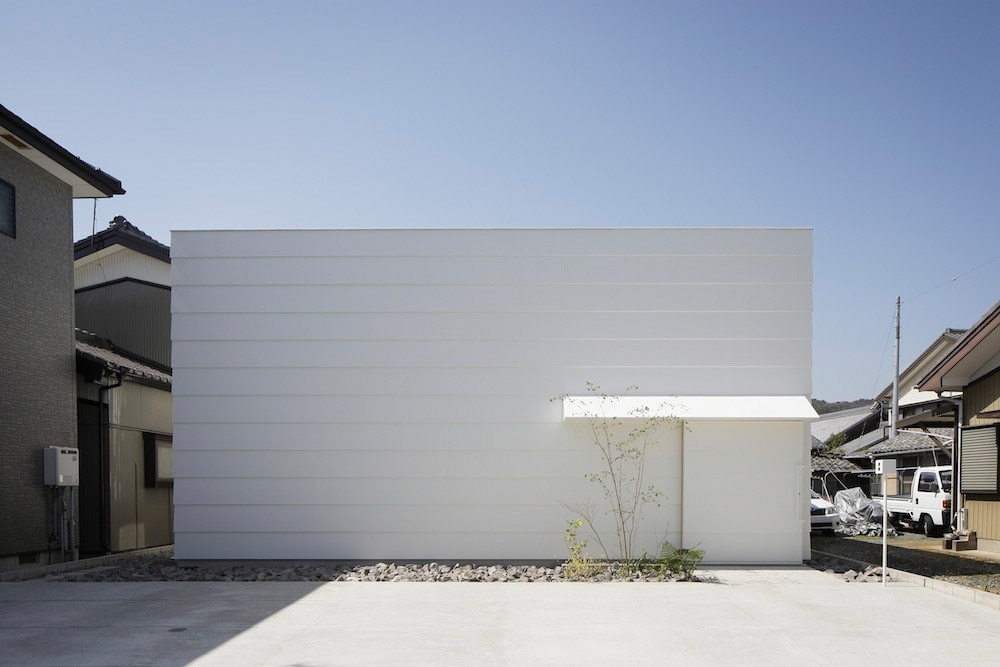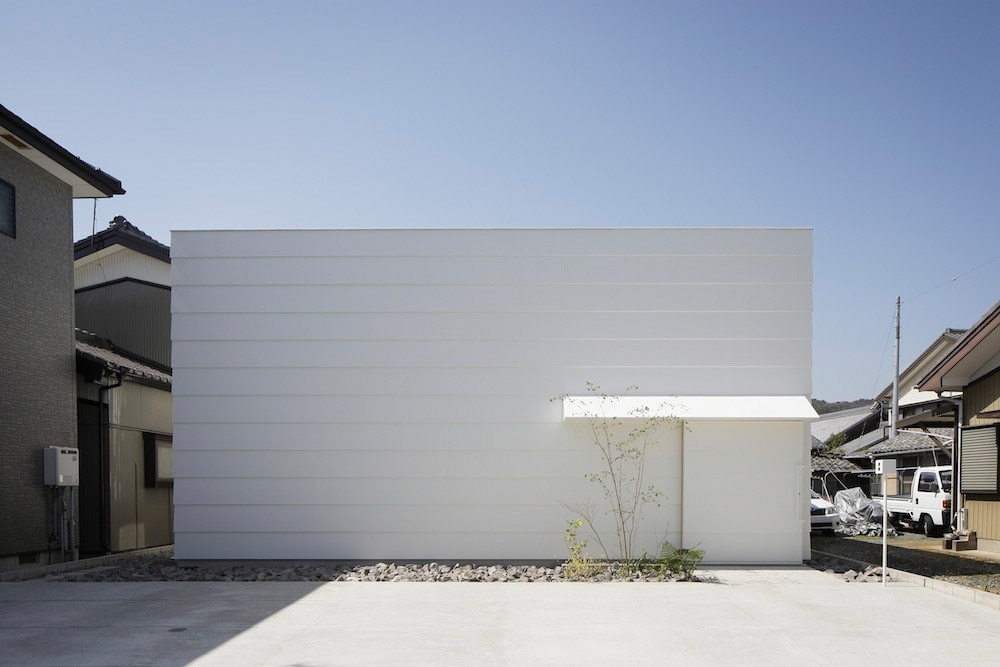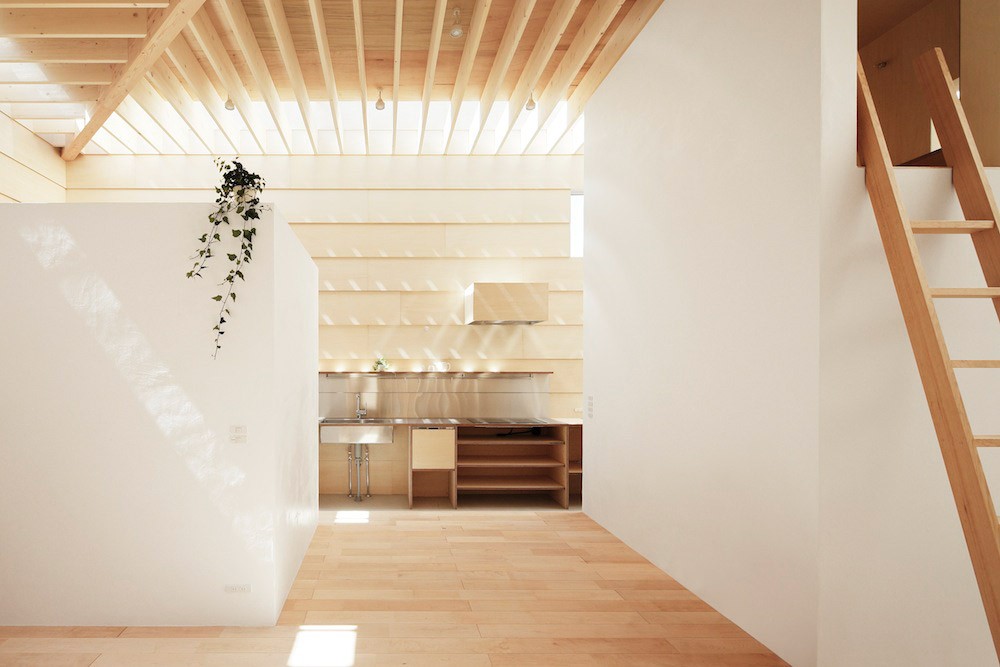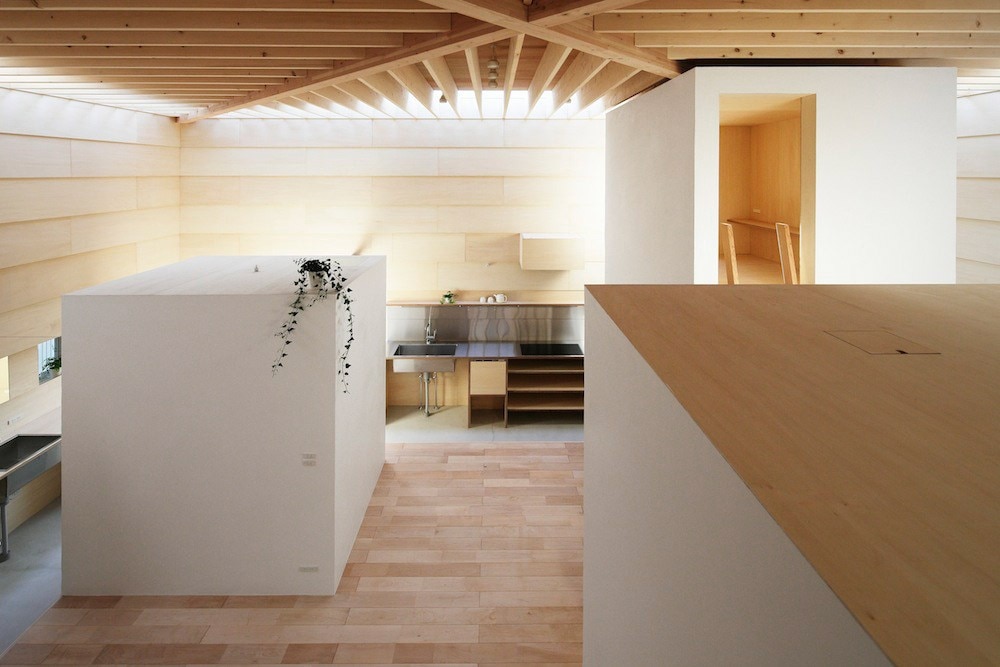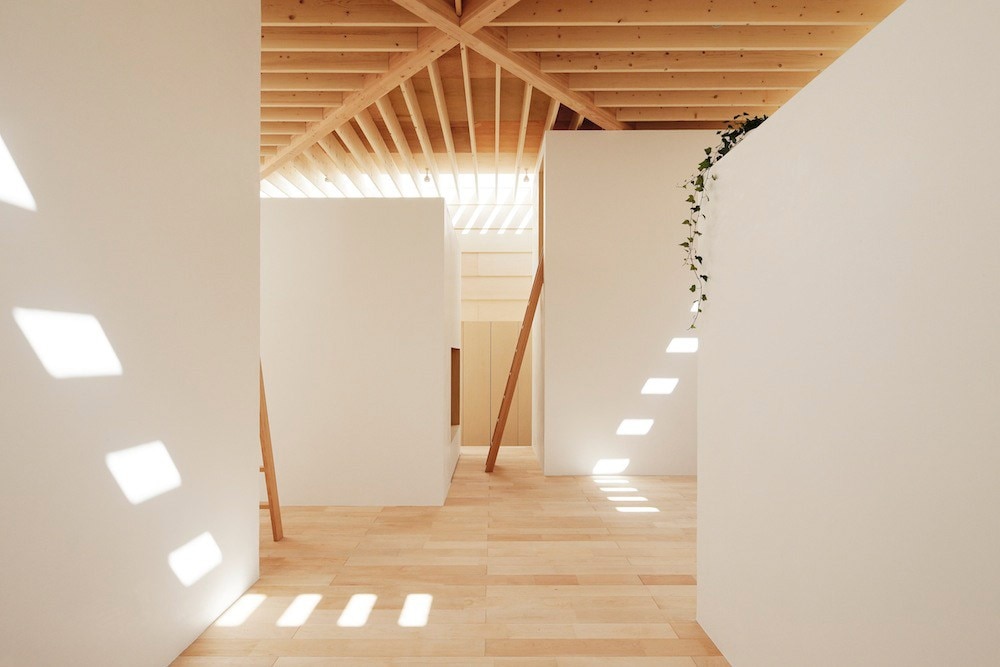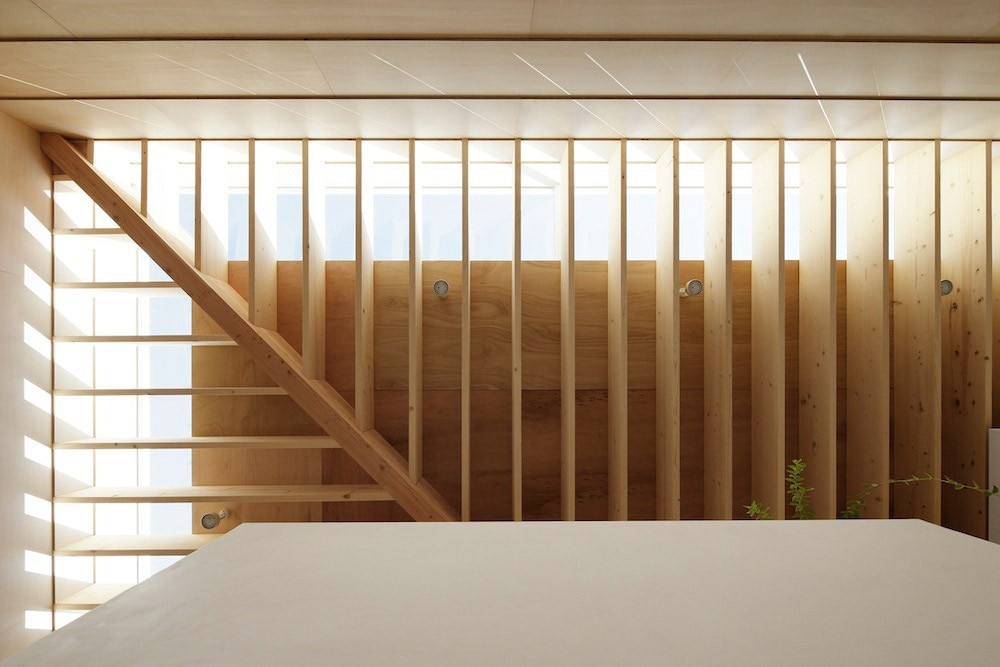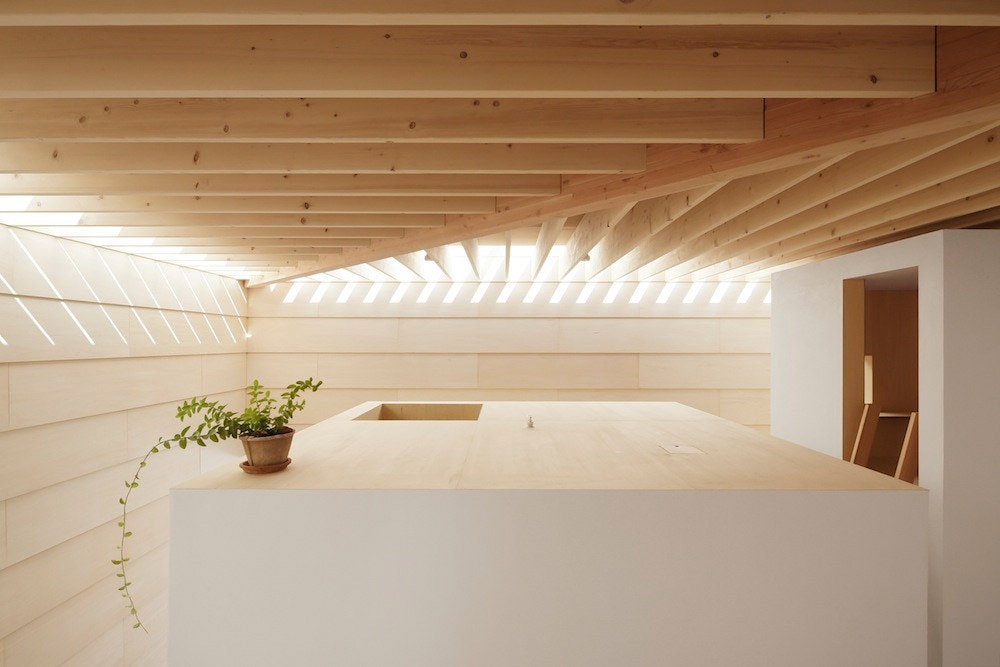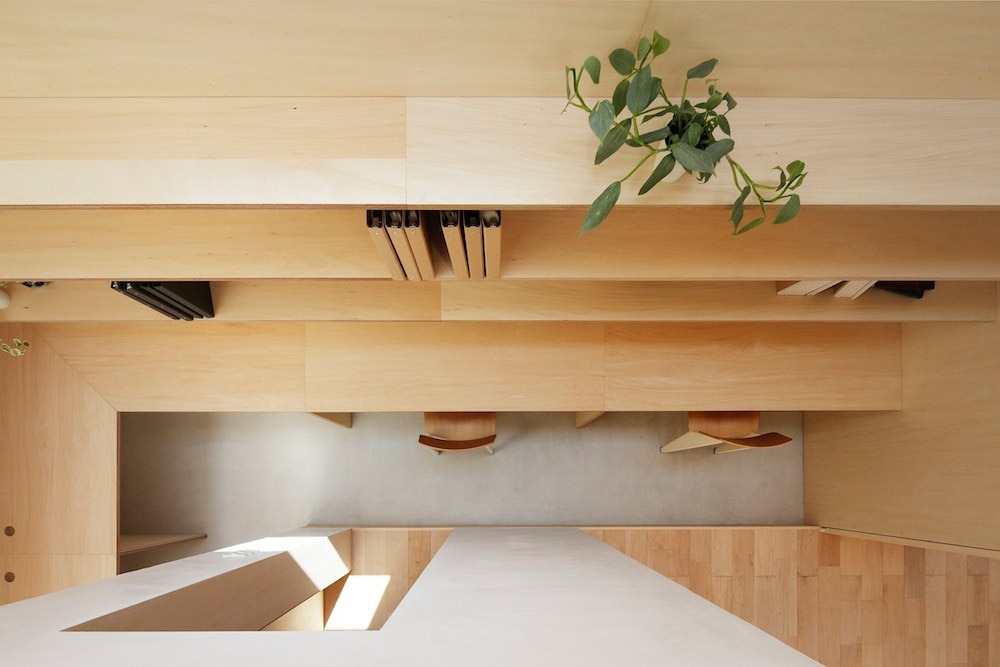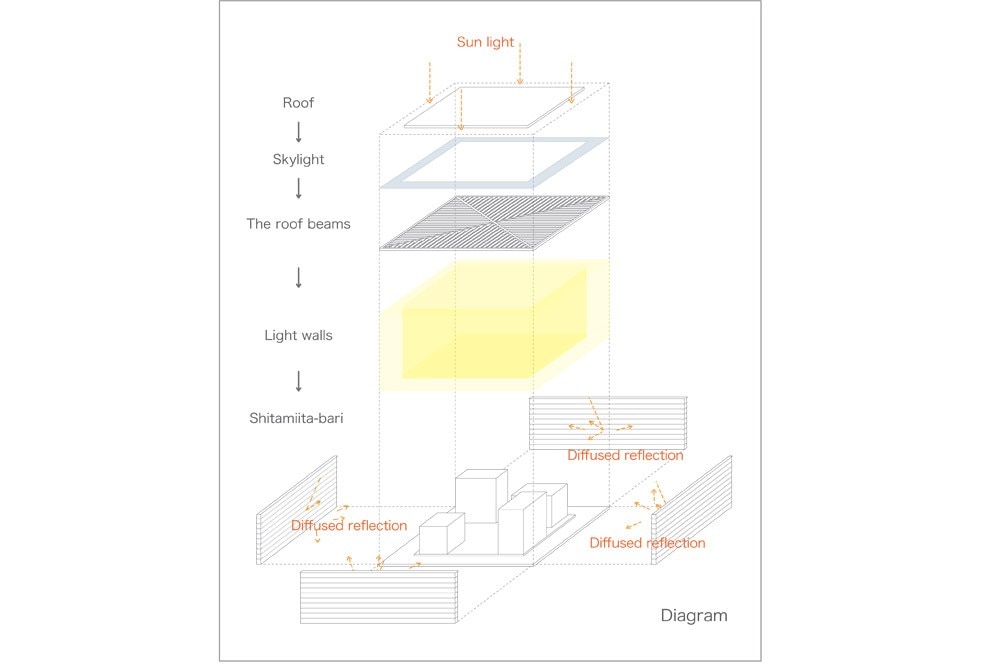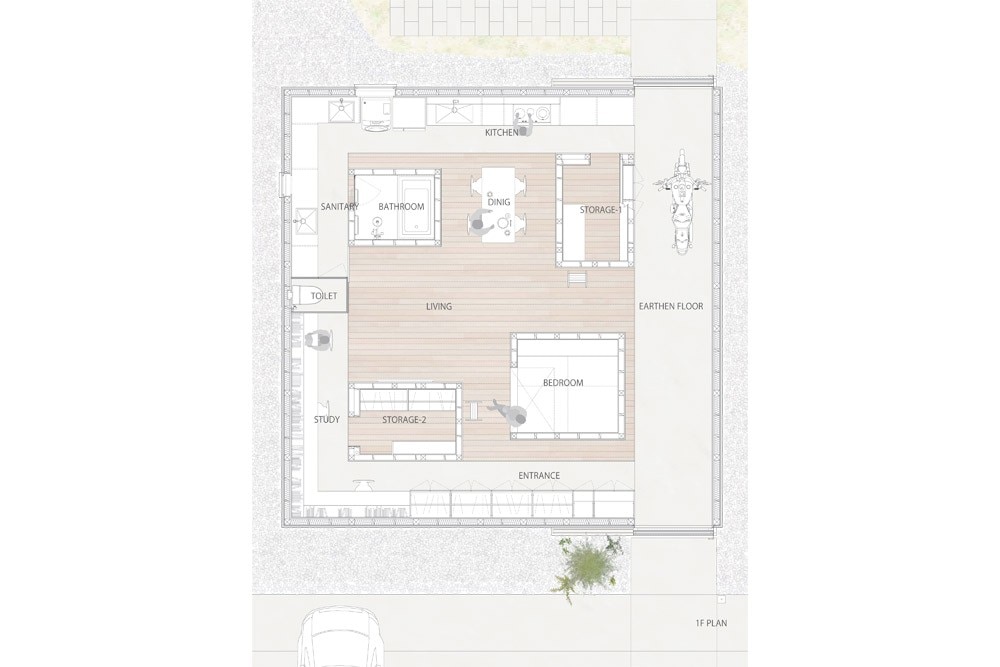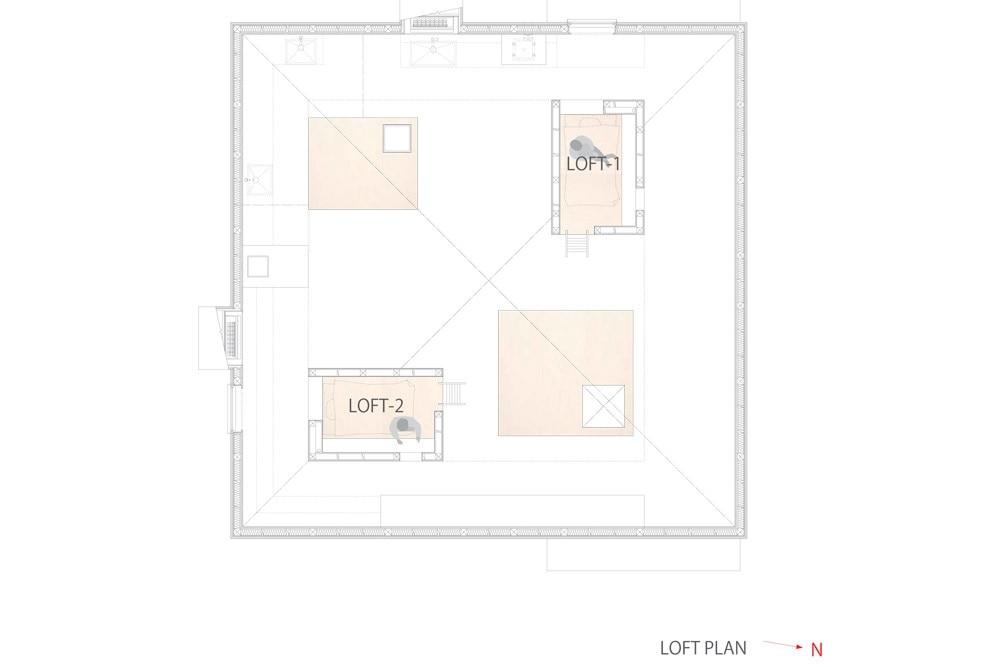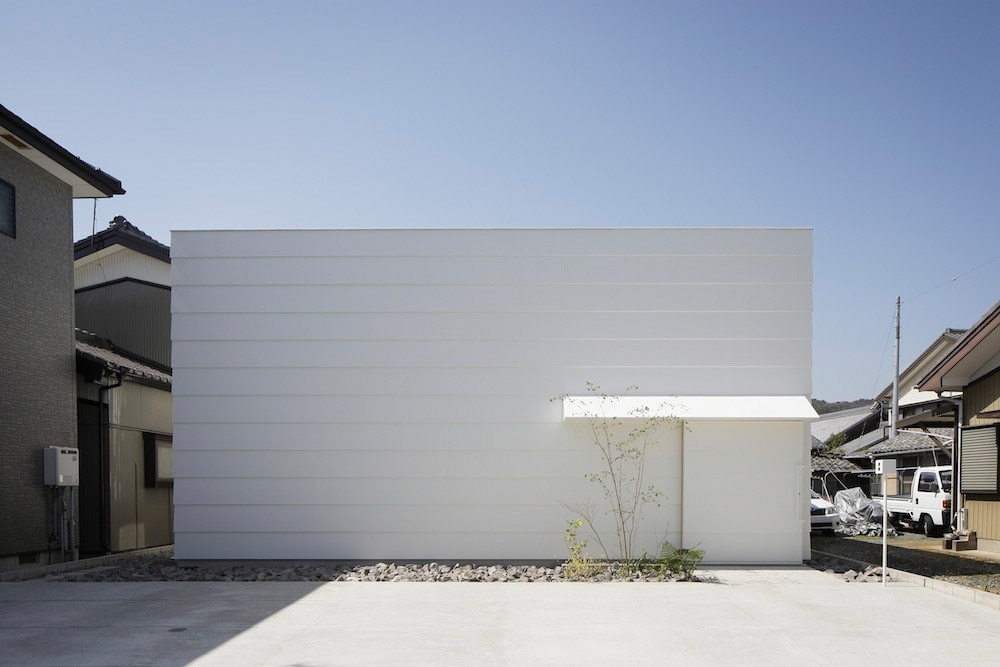 mA-style architects, Light Walls House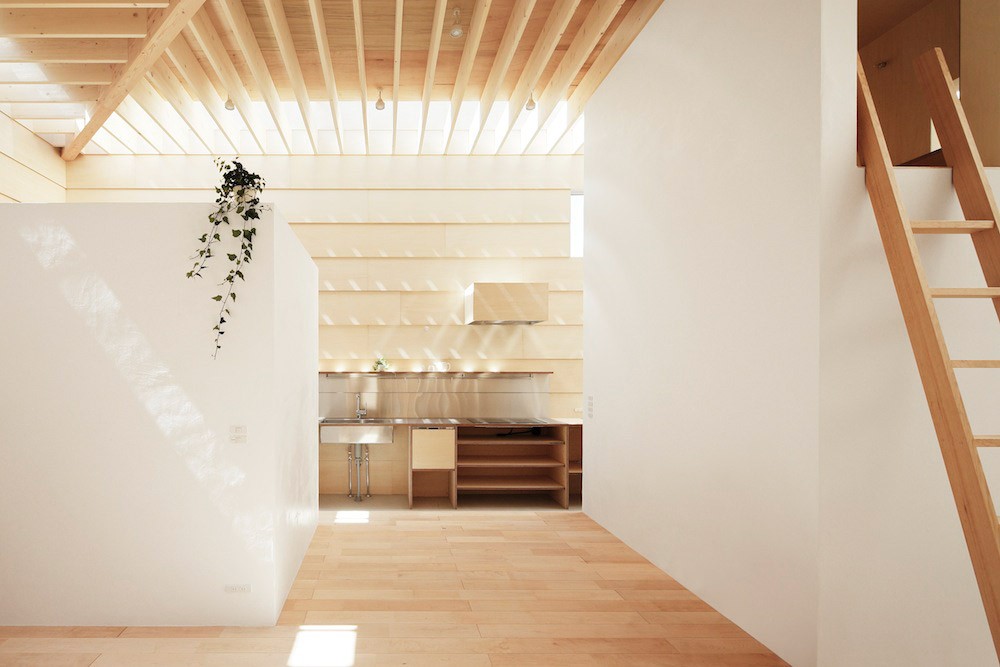 mA-style architects, Light Walls House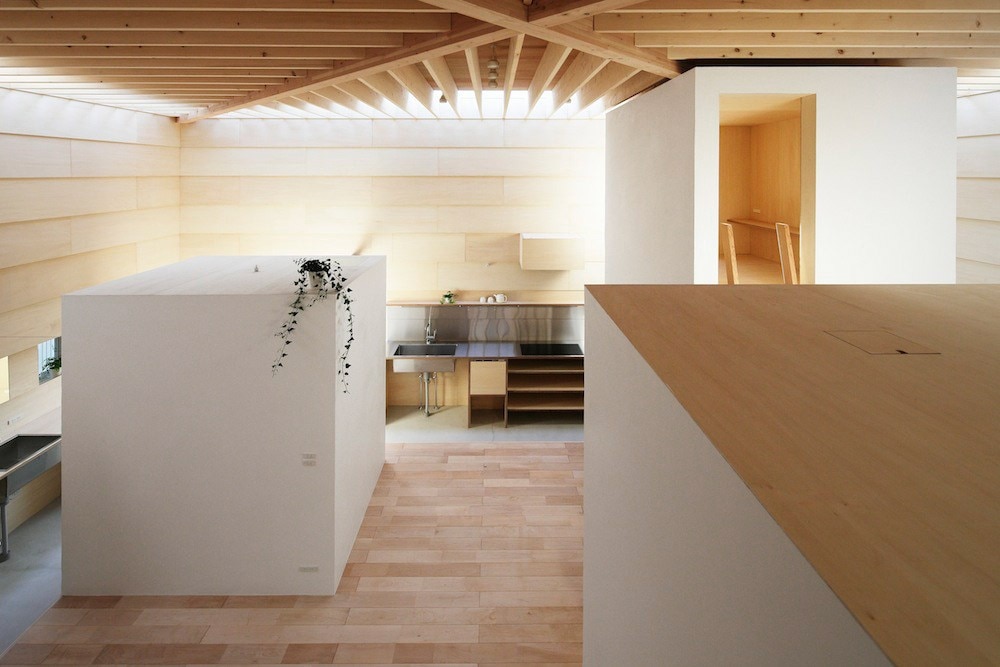 mA-style architects, Light Walls House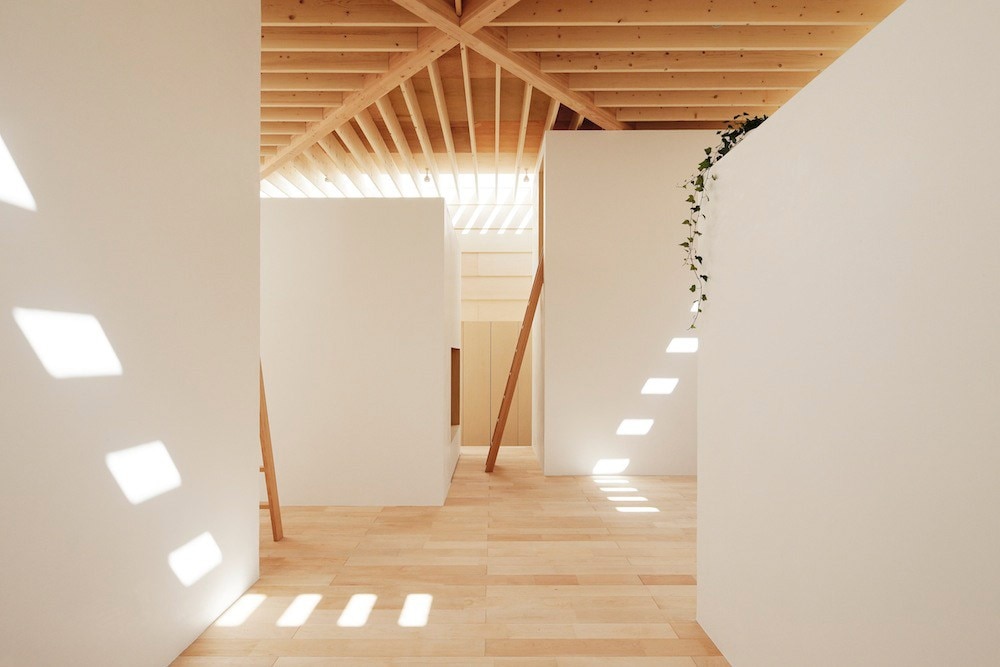 mA-style architects, Light Walls House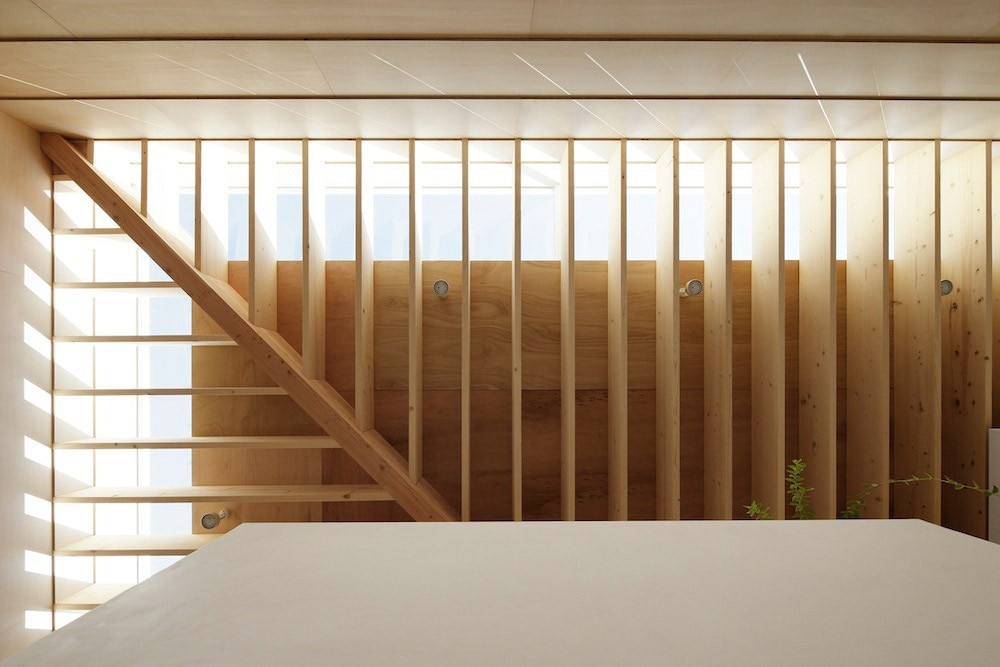 mA-style architects, Light Walls House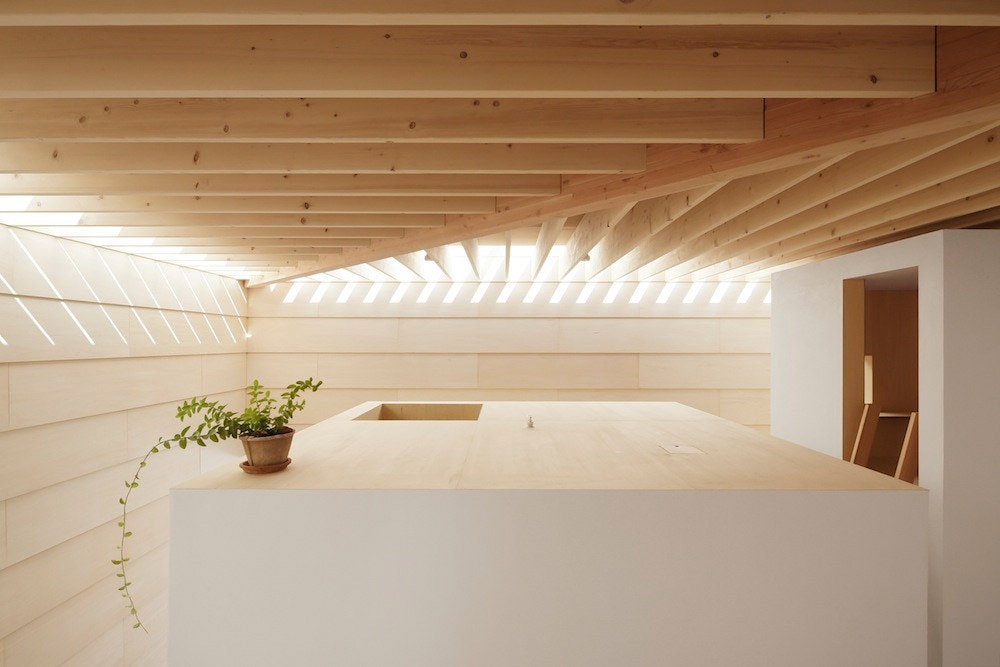 mA-style architects, Light Walls House
mA-style architects, Light Walls House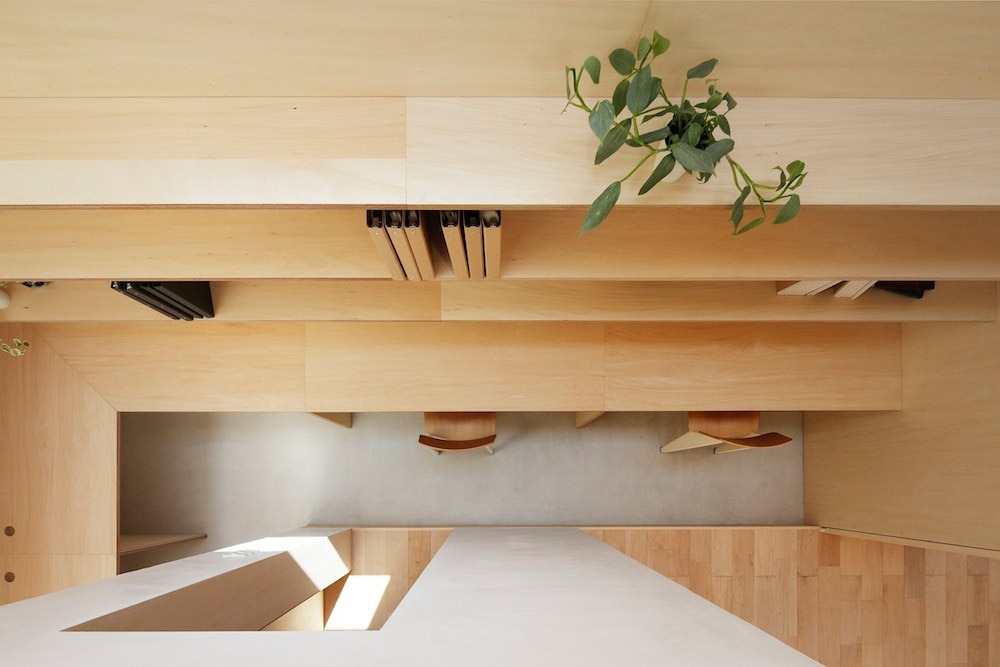 mA-style architects, Light Walls House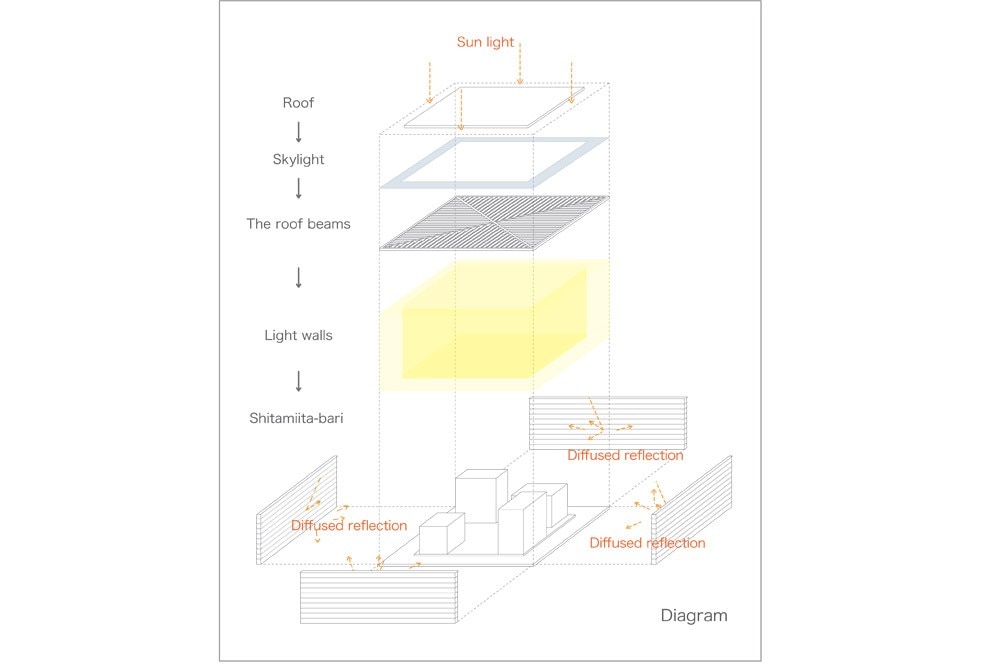 ダイアグラム
mA-style architects, Light Walls House, Diagram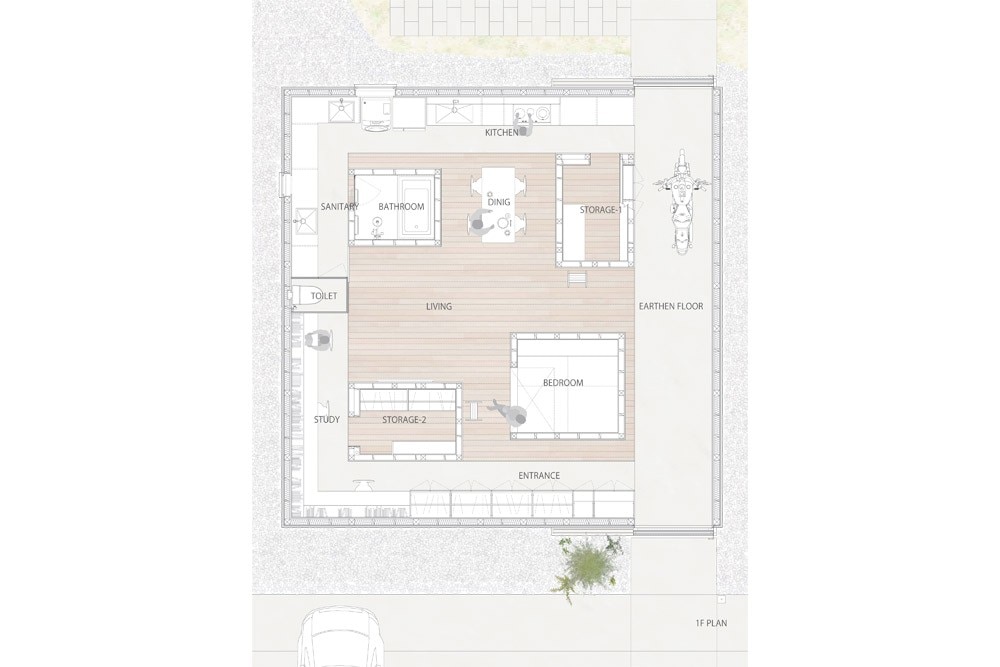 1 PLAN3
mA-style architects, Light Walls House, First Floor Plan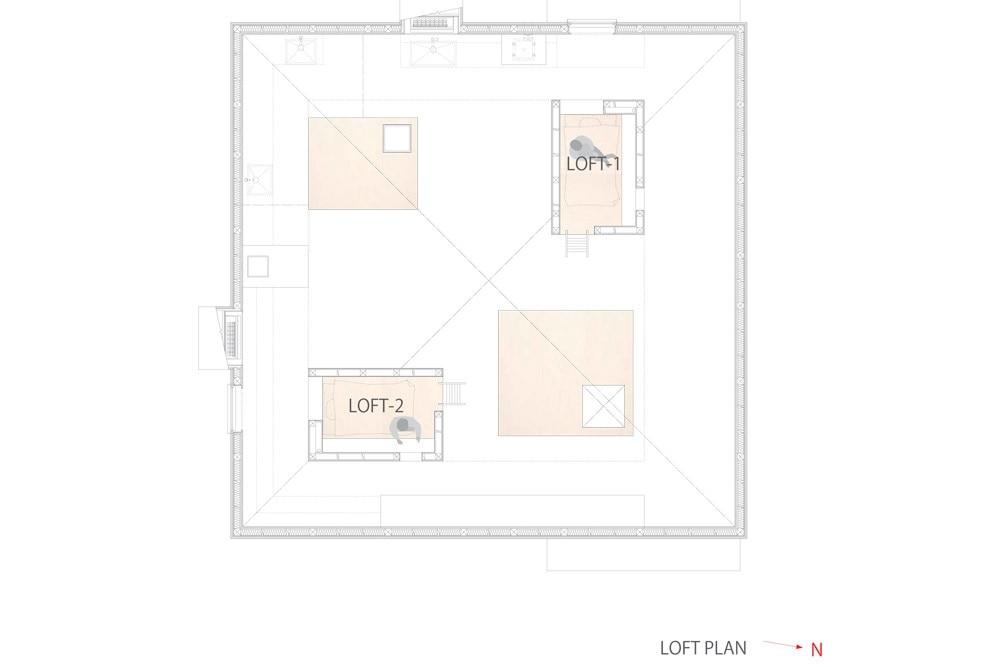 LOFT PLAN3
mA-style architects, Light Walls House, Loftplan

Light Walls House
Location: Toyokawa City, Aichi, Japan
Programme: Residential
Structure: Wood
Site Area: 266.24 sqm
Total Floor Area: 82.81 sqm (82.81sqm/1F, 6.90sqm/Loft F)
Structural Engineer: Daisuke Hasegawa
Realisation: March 2013