In its fifth year at the Salone del Mobile, Karlsruhe's Staatliche Hochschule für Gestaltung (College of Art and Design) has chosen the Salone Satellite to take stock of its "production" of recent years. An excellent exhibition design uses slender white pedestals to presents the also white models of its students' best designs of the last five years, brought to the FuoriSalone under the Kkaarrlls label. Here is a collection of objects — furnishings, lamps, rugs and accessories for the home — that share "an open-minded vision of the object world", to use the curators' words.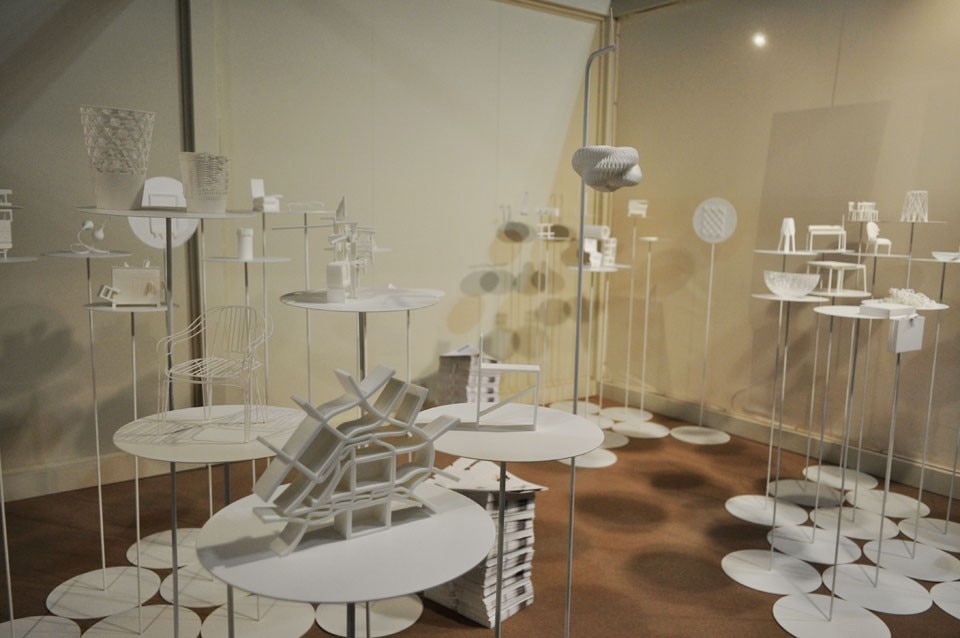 Rethinking production, form and materials stimulates a reflection on products and their original function — from Bastian Goecke's 2work table, a versatile, multifunctional desk that was (already back in 2006) a fine response to the need for flexibility and constant change, to the plastic/wicker bins by Cordula Kehrer (selected this year for the Saint-Étienne Biennale) and stools cut directly from a tree trunk with a robotic arm.

Taken as a whole, the models paint a concise picture of the experimental and innovative approach of the German school where Werner Aisslinger, Jurgen Bey, Stefan Diez and James Irvine, among others, teach or have taught over the years.