In Ventura Lambrate, Rotterdam's Piet Zwart Institute presents work by nine students from the Masters in Interior Architecture & Retail Design (MIARD), directed by Alex Suarez and coordinated by Vanessa Tuitel. Altered Appliances groups a series of designs exploring new functions for traditional "low-tech" kitchen aids that bring alternative design solutions to the contemporary kitchen. The designs stem from research into production methods and experimentation with materials, to form a collection of modified kitchen aids.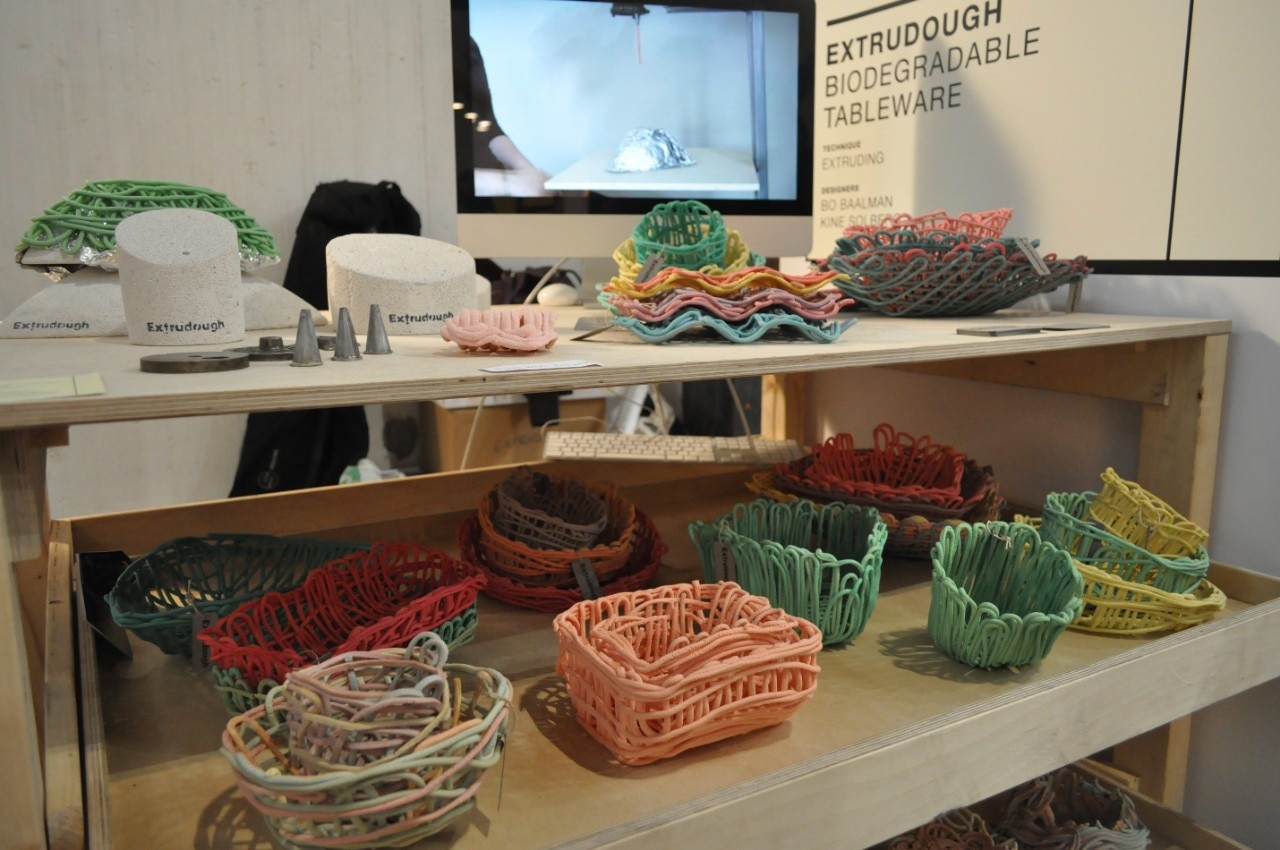 Bo Baalman and Kine Solberg have turned a meat grinder into an analogue, hand-powered 3D printer and their Extrudough has produced a collection of biodegradable tableware, five containers with different colours, densities and patterns. The ingredients are those of a typical dough: flour, salt, water and herbs.

Joanne Choueiri, Giulia Cosenza and Povilas Raskevicius' Rollware is a collection of edible plates created by digitally altering wooden rolling pins in different sizes.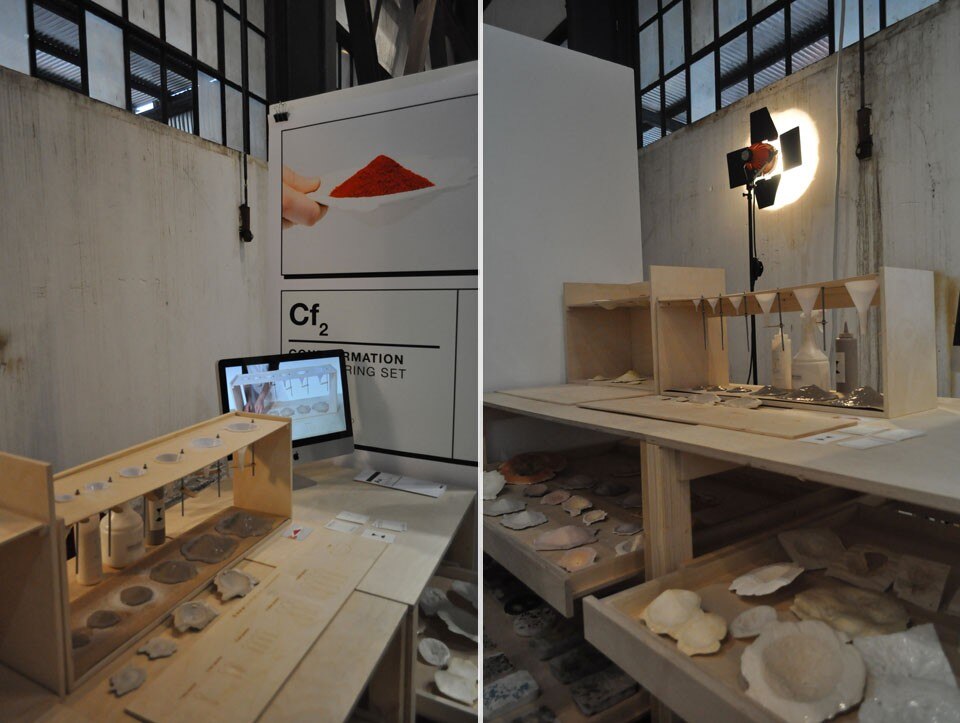 Maddalena Gioglio and Egle Tuleikyte's CONEformation is a set of six cones that form mounds of spices, salt and herbs in the quantity required by everyday recipes. Mixed with a salt base, sprayed with water and covered with runny clay, they give rise to a collection of ceramic dishes.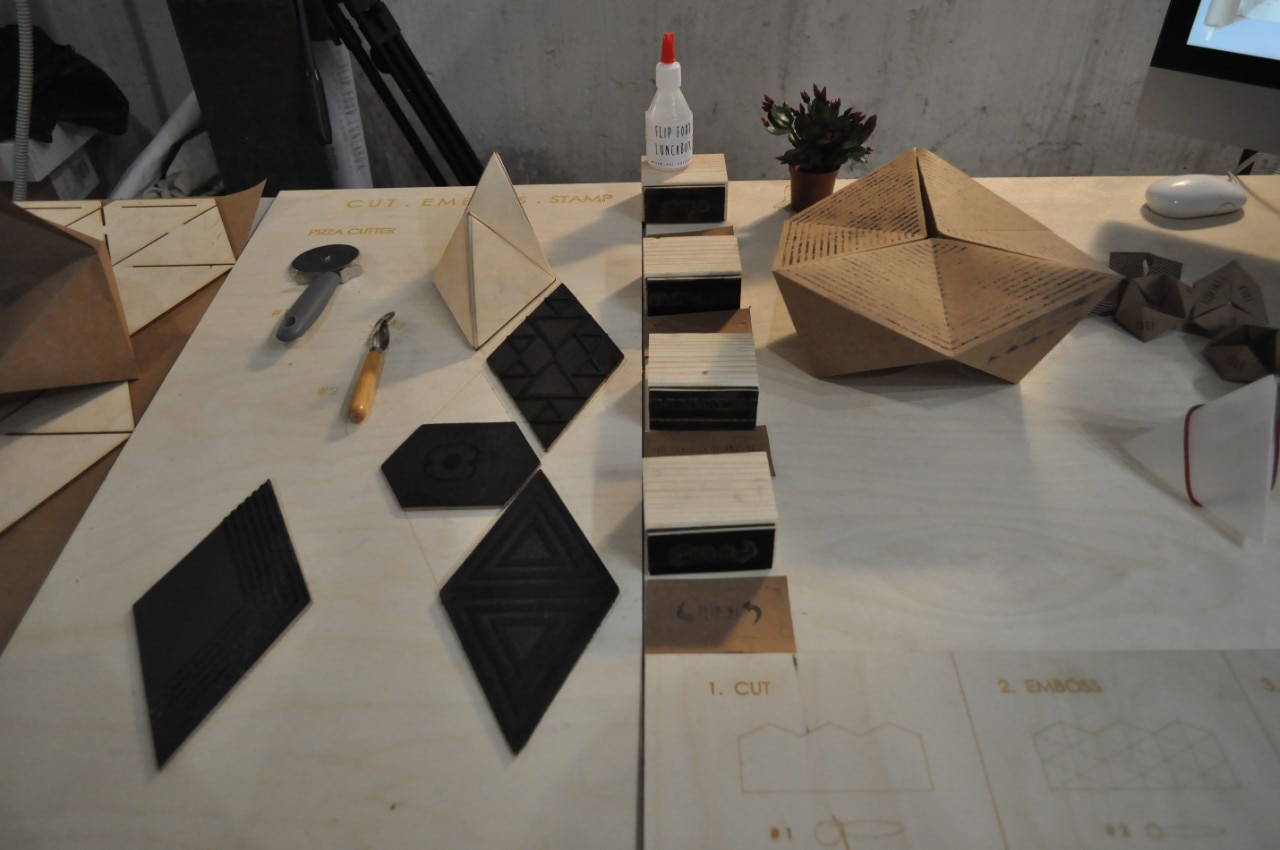 Flip Food, by Ilias Markolefas and Nathalia Martinez Saavedra, is a colourful and fun lunch box designed to conserve and carry food. Divided into six compartments, it was inspired by brown paper lunch bags.