The current economic crisis affecting Europe, and Spain in particular, highlights the relevance of Piensa Madrid ["Think Madrid"] as a platform that uses the current situation and the future of the Spanish capital as the basis for discussion. Although it came into being five years ago, it has now become more important than ever, providing a dialectical opportunity and act as a channel for participation between the political urban space and the urban space in crisis. The spirit of dialectics has been one of the essential strategies used in selecting the various controversial issues to be discussed in its sessions: Is self-management possible as a city model? Can metropolitan architecture be an exportable product? Are sex workers sufficiently represented in the city's management? Can an allotment be a tool providing evidence of an urban ecology? Piensa Madrid participants have used this succession of polemic issues as the building blocks for a series of evaluations, discussions and ideas suggesting new operational environments for the future of architecture in Madrid and the future of the city itself.

In the past, Piensa Madrid has brought together leading thinkers, both international and local, from various specialist areas — urbanism, activism, architecture, sociology, visual arts, residents' associations and movements — to speak about the reality of the city with a critical perspective, bringing suggestions to the table. Some of the most important guests have included associations, companies and collectives that are active in the city of Madrid, such as the publisher Traficantes de Sueños, interdisciplinary urban management platform Paisaje Transversal, property website Idealista.com, collective urban neighbourhood space El Campo de Cebada and the Residents' Association of the Southern Node of Madrid, alongside critics outspoken on ideological city development, such as José Maria Ezquiaga, Juan Freire, Marie Vanhamme and José Pérez de Lama, and Madrid architecture studios whose work is transforming the capital, such as PKMN, Zuloark, Nerea Calvillo and Uriel Fogué.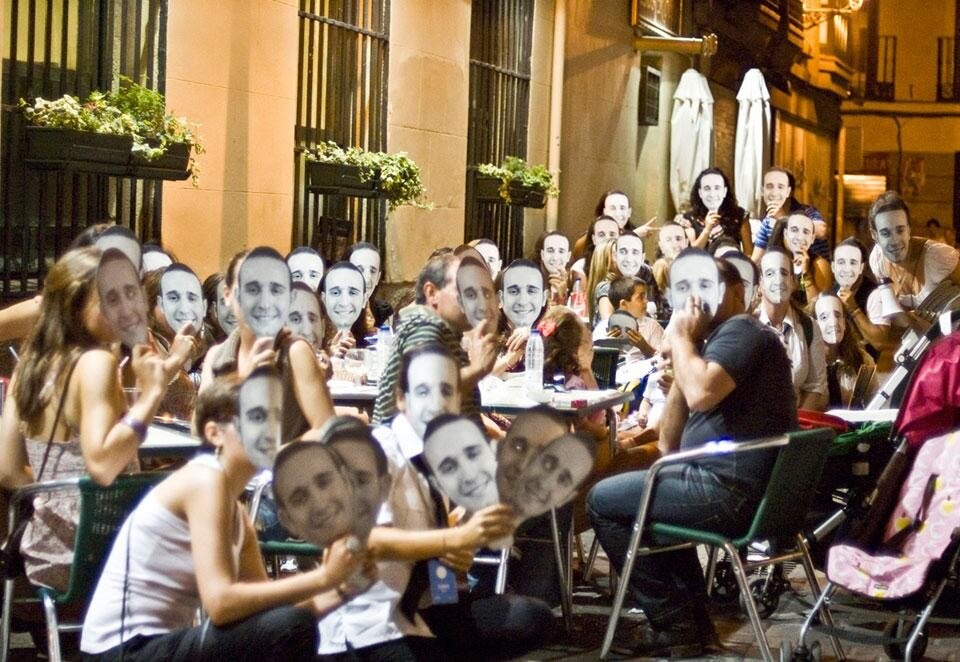 Piensa Madrid encourages dialectics as an engine for evolution, presents protest as an engine for developing new ideas, and aims to give a voice to the new emergent cultural, social and ecological system that makes up the city. The Madrid of the future is already gestating on the city's outskirts, in awareness-raising and civil participation, in independent democratic spaces and the optimistic expectations of its inhabitants. DOT's Gonzalo Herrero Delicado and María José Marcos sat down with the curators to discuss the event.
Maria José Marcos, Gonzalo Herrero Delicado: What is Piensa Madrid and what are its objectives?
Ariadna Cantis: Piensa Madrid is an independent platform for evaluating, discussing and proposing ideas for the city of Madrid. Its goal is to bring together leading activists, urbanists, interest group representatives, professionals and artists to discuss the realities of the city, how they may evolve, and the options that need to be supported. Piensa Madrid is a platform for cross-cutting debate.

How has this platform evolved over the past five years?
Piensa Madrid came into being five years ago, in response to the furious growth of the city and the changes it was undergoing, as an invitation to think about and reflect on the complexity of processes defined by demographic, social, economic, urban development and cultural phenomena. What struck us at that time was that nobody was stopping to think about these issues... there was a total vacuum in terms of debate, while nowadays discussion groups have multiplied.

After five years of Piensa Madrid, what social, urban or political changes have taken place in the city, if any?
Piensa Madrid aims to give a voice to those who have none, and to structure those that exist. Piensa Madrid is a venue for an open, democratic and horizontal debate. We discuss urban changes relating to the city's growth, spatial and social changes, the gentrification of neighbourhoods — changes that are imperceptible or not so obvious.
A city is a communal project. A city cannot be built by architects and urban developers alone. The public and experts must be heard too. The city must be capable of listening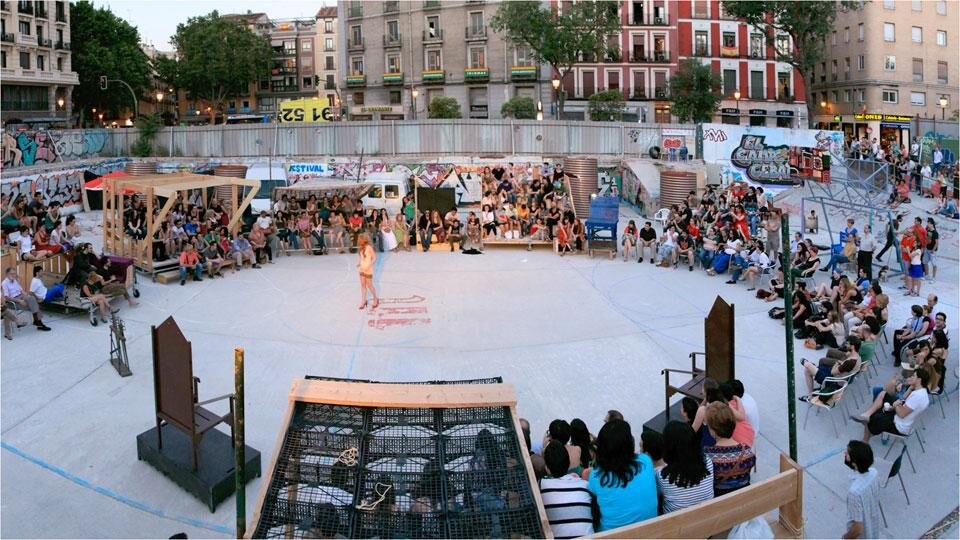 The Piensa Madrid project began when the crisis was in its infancy. At the time of the event's latest edition, the crisis has become deeply rooted in all sectors. How has this affected the way that Piensa Madrid is curated?
The Piensa Madrid platform anticipated the crisis, in a way that may or may not have been intuitive. We were talking about occupation of public spaces a long time before the current occupy movements we are seeing today. Piensa Madrid sees the crisis as an opportunity for reflection, thought and action.

An evolution has taken place, in that the first edition was notable for its international speakers while all the participants in the latest edition were directly linked with Madrid. What is the reason for this evolution towards a more introverted vision of what Madrid means?
The first edition evaluated the city of Madrid; it was analysed and examined by a group of national and international experts looking at two major areas: local area and society. The subsequent editions have intentionally seen an increasing involvement on the part of agents working in Madrid: laboratories, studios for thought, which started to come together and work in the city, thereby raising the visibility of their work. The format was based around thematic areas such as the emergence of laboratories and activism; culture and its evolution in a city that concentrates local and national institutional culture and alternative spaces; the night…, etc. A city that has not had a new general plan since 1997 is in clear need of a contemporary review, under expert guidance, in order to make sure government proposals are in line and compatible with public needs and expectations.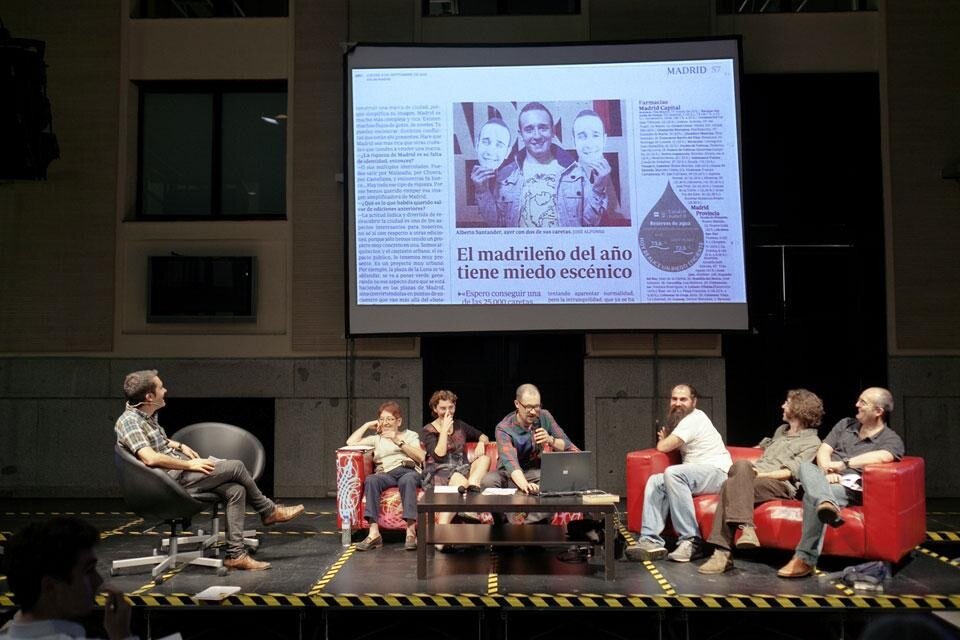 Architects have been continuously present at each edition, although the number has decreased in favour of agents not normally involved in these kinds of forums, such as residents' associations and minority social group organisations. What conclusions do you draw about the role that architects must play, or are playing, when it comes to planning the future of cities?
A city is a communal project. A city cannot be built by architects and urban developers alone. The public and experts must be heard too. The city must be capable of listening. Madrid is a constellation of situations that are sometimes fragile and on other occasions powerful associations of economic factors. Madrid cannot go on being built in a fragmented fashion. A global vision is essential. We need to step back and expand our viewfinder in order to analyse problems and resolve them with greater distance. Piensa Madrid has made us realise that we need to look at things from a broader perspective.

Politicians have been involved with the Piensa Madrid platform on only a very few occasions. Do you think there is an increasingly stark divide between society and political leaders?
Andrés Jaque: Piensa Madrid is regarded as a stadium in which the city can act at a collective level, not just by serving as a basis for consensus, but rather by highlighting its controversies. We bring experts who are affected by its decisions together with academics, artists, activists and minorities. It is an attempt to bring the urban into the political field. It is important to recognise that there are a number of political strands that run counter to the politics of the various parties. When these strands confront each other, they can be recognised, and discussion can be much more detailed. However, we have had politicians such as Ángeles Albert, the person behind the Tabacalera de Madrid Self-Managed Social Centre and Timothy Chapman, the person currently in charge of municipal cultural policies.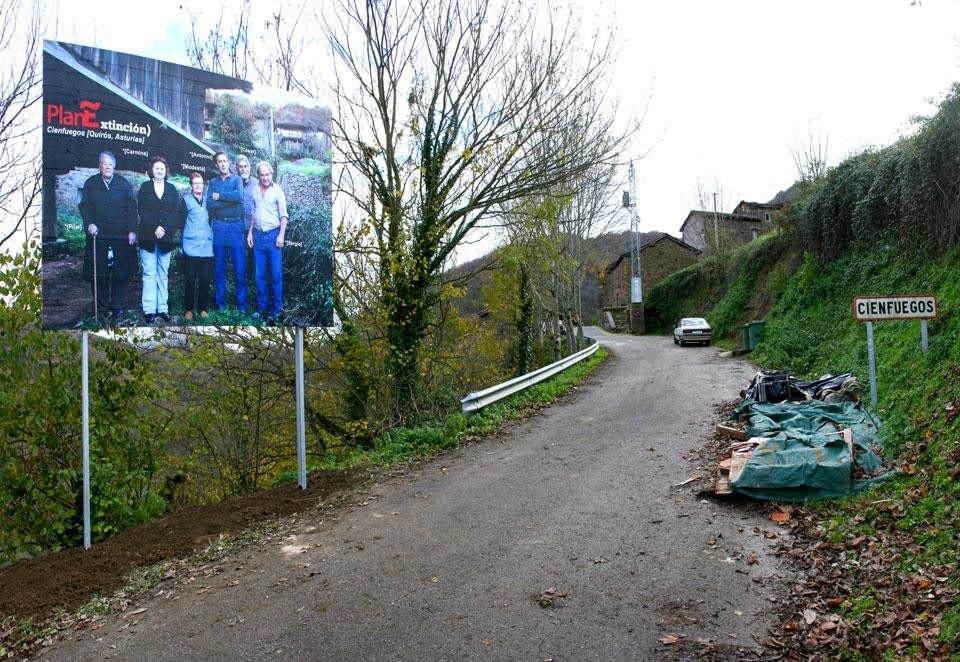 Madrid, along with Berlin, is one of the European cities with the largest number of demonstrations each year, at almost 1,750. Members of the public are clearly getting ever more involved in the political agenda and its resulting decisions. Do you believe that this social movement has any real impact on the political arena?
Of course. Firstly, the groups in Madrid today are an important repository of know-how in terms of discussion techniques and even the use of language. This is doubtless the result of the large number of social protests the city has seen over the past five years. Little by little, these have turned into not just a collection of short-lived protests, but a complete social atmosphere, in which people are experimenting with alternative lifestyles in their battle against world financial regulations and productive hegemonies. Only a radical minority actually lives within this atmosphere, but a large number of societies are somehow part of it. In my opinion, however, the way we talk about cities is obsolete, and that is an important part of the whole issue. Capital moves from one city to others and delocalises spaces. The current instabilities are impacting on various sectors of the populations of Madrid, Hamburg and Lima, while making a few wealthy players in these cities richer still. Urban areas are no longer the same thing as static cities. Access to or exclusion from privileged urban areas is the mechanism that is making the world's urban reality more unequal.

How does Piensa Madrid discuss these necessary processes in order to bring about real change?
By following John Dewey's suggestion: focusing on the details of each situation, identifying people that form part of these processes and bringing them together. We do not want to be the cause of rapid change, but rather to help foster a climate.
People involved in the world of culture have always had a strong presence in the Piensa Madrid debates. What relevance do you feel that culture has in mapping out a city's future?
Madrid is a culture-focused city, there's no doubt about it. It has a relationship with a large number of institutions, both official and informal, and their contribution to how its daily realities are conducted is vitally important for understanding the city.

Can culture be the catalyst for enabling people to make real change to cities' management policies?
Culture is not an independent part of reality. It is part of economies, societies, shared sensibilities. We don't want it to be pop culture. Discussing culture gives us a more inclusive understanding of the urban.

What conclusions do you draw after each edition of Piensa Madrid? Do these debates have any real effect on bringing about change in Madrid?
No fewer than 400 people, of widely ranging ages and backgrounds, come to each of our activities. A critical and relational context is developing in which Madrid is not even discussed. This is probably the most participatory laboratory in Madrid and its possible effect on real transformation of the city is unknown.