Arata Isozaki's Disney Team Building in Orlando, which was opened in 1991, is still the most architecturally pure of Disney's buildings. The long side wings, where 1200 people work, are fully integrated into the scheme and form the necessary counterbalance to the exploding cascades of the central part of the building.

The large rotunda, open at the top, is also a sun dial, the largest in the world. Thus, even Disney's most abstract building tells a story, the story of time. And finally the stylised ears of the mouse recall Isozaki's numerical and formal reference to Marilyn Monroe's curves in his MoCA in Los Angeles. The form, materials and colours of the building are echoed in the large paintings by Sol LeWitt which hang in the atria.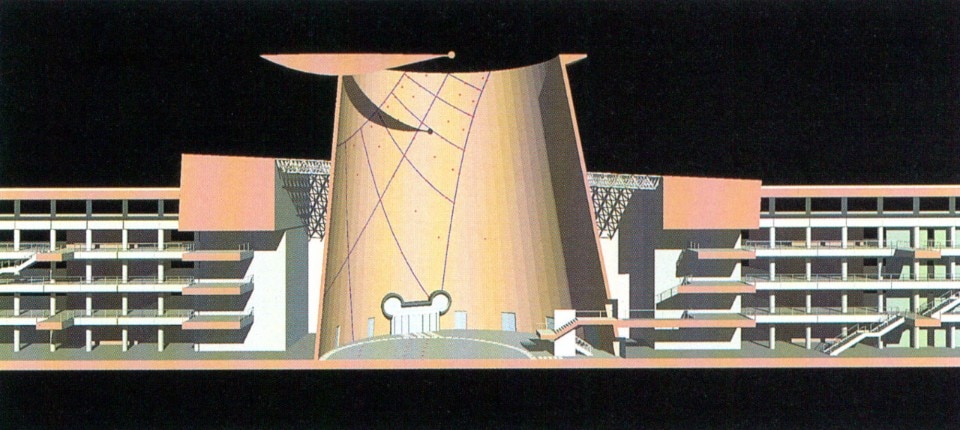 The article was originally published in Domus 787 in November 1996 as part of a report on The Disney Syndrome.
The Disney Syndrome is actually a general theme in a kind of entertainment architecture that is becoming ever stronger. It is still not recognised as serious architecture. But it can be argued that this kind of architectural programme was actually invented by the Disney Corporation and has been built with exemplary perfection.  
Architecture:

Arata Isozaki & Associates

Collaborators:

Hunton Brady Pryor Maso Architect

Location:

Walt Disney World Resort

Completion:

1991