It was 2010 and Domus decided to introduce a break in the magazine's then three-year long editions that would leave a mark, indicating an important turning point in our world, where the "young" and now well-developed digital edition would increasingly flank the printed magazine. Alessandro Mendini was asked to edit eleven issues of the magazine.
He accepted without hesitation and an unforgettable experience began.
We prepared the graphic project in record time (the master had very clear ideas), in a style that Mendini defined as "graphic neoclassicism". We adopted some graphic elements studied by Sottsass thirty years earlier for his historic direction, including the then revolutionary cover design where instead of architecture and design objects appeared photographic portraits of authors, architects, designers, critics and intellectuals.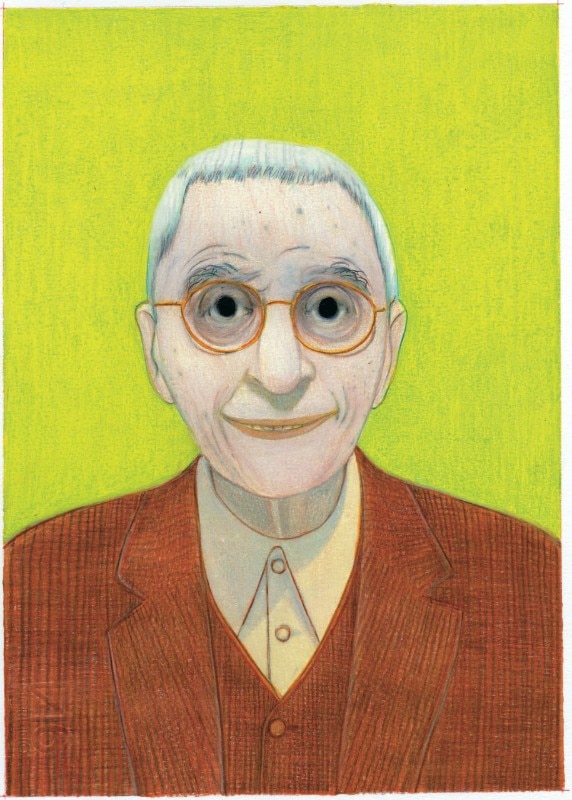 However, this time, he wanted to give a different mark to the figures, having them portrayed in a cameo, by an illustrator, an artist. I suggested Lorenzo Mattotti, who I later discovered was one of his favourite authors. We planned a series of wonderful covers that Lorenzo prepared for us every month. It was in December that I realised this amazing adventure was ending and that one of those figures would be missing, perhaps the most beloved, that of Mendini. Indeed, because you did not esteem or appreciate Alessandro, you actually fell in love with him.
I had an idea, I asked Lorenzo Mattotti to draw Mendini's portrait. It would be his Christmas present!
He enthusiastically agreed and gave us his precious drawing, so we were ready for the Christmas surprise.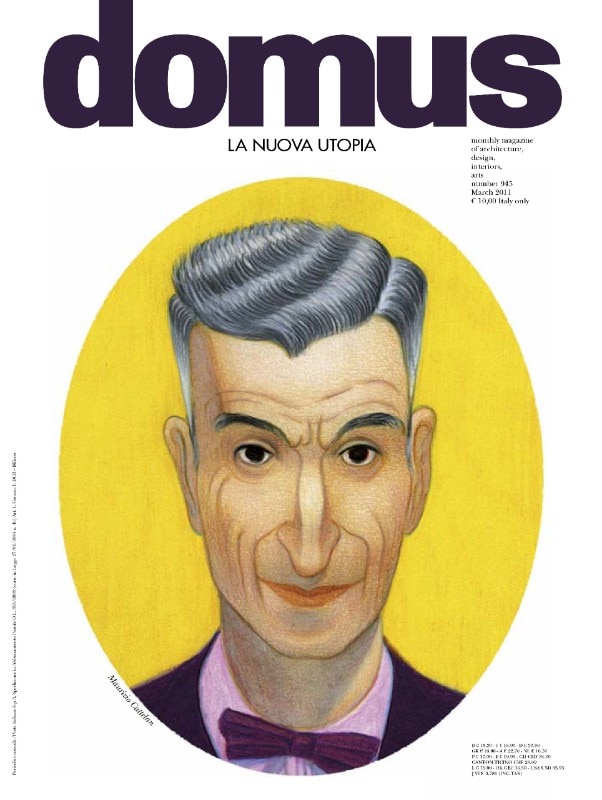 In those same days Alessandro and I had lunch with Maurizio Cattelan, who had been asked by Mendini to collaborate on his eleventh and last issue, editing a magazine within a magazine. On that occasion Cattelan found out that he would be the protagonist of the cover designed by Mattotti and told us: "if I have to be on the cover of your magazine you have to be on the cover of mine, you have to ask him to do your portrait too" and Mendini agreed.
It was very sad because Cattelan was unwittingly destroying the surprise we had prepared, but it was inevitable, and I resigned myself to bad luck.
I had drawn a caricature of Mendini myself to indicate the cover that Mattotti would later create. I could not at that point reveal that I already had it.
A few days later we had lunch together again to review an outline layout of the layouts and discuss it, and we went to the meeting with drafts printed in a hurry, as always happens. I had drawn a caricature of Mendini myself to indicate the cover that Mattotti would later create. I could not at that point reveal that I already had it. Cattelan took the layout in his hands and said that he really liked it and absolutely wanted that sketch for his cover.  So, there was no need for a new portrait by Mattotti.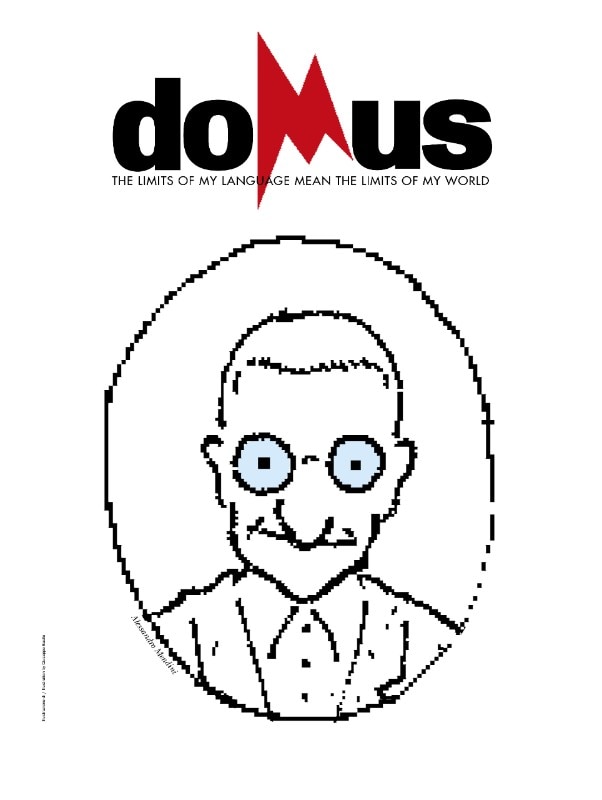 I was relieved, my heart was laughing. On the other hand, Mendini was puzzled by this choice, then laughed and played along. On 24 December, between the usual Christmas greetings and toasts, we gave Alessandro a folder as a gift. He opened it and visibly moved said: "Beautiful, but who did it?".
He was so surprised that he thought we had imitated Lorenzo Mattotti's beautiful hand, with a surprising result. "Dear Alessandro", I replied, "Mattotti dedicated this portrait to you, representing the heart of all of us".
He was even more moved.
In the Domus Issue 945 Loredana Parmesani Introduces Lorenzo Mattotti:

Lorenzo Mattotti is not really a portraitist – he is above all a comic strip artist and illustrator. From the beginnings of his career (with the Bologna-based Valvoline group in the early 1980s), he has used black and white, later turning to colour, to create images and stories which when reproduced typographically are consumed instantly by an eager visual appetite, one that is hungry, fast and emotionally driven. This is not the same as art, which is exclusive and elite, and tends to last forever in space and time, even if the history of art has at times shown the fleeting glance to be more essential and longer lasting.
Opening image: Portrait of Alessandro Mendini by Lorenzo Mattotti