A treasure chest of high craftsmanship a few steps away from the Villa Necchi Campiglio: Hands on Design occupies a small yet sophisticated space where the objects, accessories and decorated products express a dialogue between traditional Italian and Japanese craftsmanship and the search for an aesthetic of pure and timeless lines. The brand, founded in 2015 by the designer duo Kaori Shiina and Riccardo Nardi, have coordinated the design phase of the products since the launch of the concept, encouraging a rare democracy of design.
"We sent a brief to around 100 designers and chose the ideas which were actually feasible and chimed most closely with our aesthetic," explains Carlo Sabbatucci, strategic designer at HoD, "but it was the artisans who then decided what to make, choosing the products – without knowing the name of the designer – that could best express traditional craft techniques."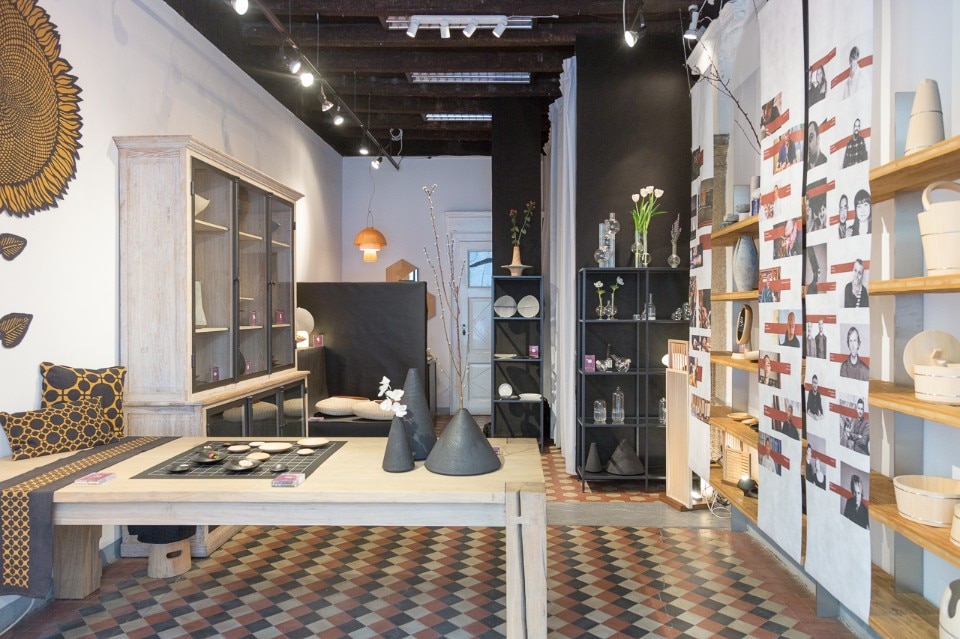 This design week, HoD is presenting 20 new products – vases, containers, fabrics and ceramics – created with sophisticated craft methods. The stories of the artisans are an integral part of the brand aesthetic. They include Lorenzo Franceschinis, who trained as a biologist and today works in wood, with a particular focus on finishing techniques. Franceschinis created the Sinfonia vases designed by the Sovrappensiero studio using pine wood, colouring them with cobalt oxides, and Coral, a walnut bowl by Ilkka Suppanen, from Finland – the bowl is finished in shellac, giving it an elegant appearance.
The Milanese designer Alessandro Stabile, working with the renowned Japanese wood master Shuji Nakagawa, has redesigned the ohitus, a traditional Japanese rice container, bringing delicate but effective techniques to the work. To the team of artisans at HoD can be added this year Bottega Intreccio – a project from the Italian region of Le Marche that continues traditional weaving techniques. It has created a series of centrepiece containers designed by japan studio Setsu&Shinobu Ito. The elegant alabaster light points are the work of Andrea Luppichini and DesignLibero, while German designers at Studio T have created Moon, a geometrical pattern produced by Kyoichiro Washizu, a dyer who uses tea residues from the province of Shizuoka, in the foothills of Mt Fuji.
Where:

HoD, via Gioacchino Rossini 3

When:

8-14 Aprile 2019

Venue:

Fuorisalone2019