When I enter ASAP in Corso Garibaldi the efforts to showcase the pieces by the Italo-German From Lighting duo is still underway. The under-30s staff at work includes the two young designers Cesare Bizzotto and Tobias Nitsche. No sign of Design Week nerves but a friendly and relaxed general atmosphere and they immediate break off from what they are doing to tell their story and the philosophy behind the projects developed by their brand, based in Padua but with a branch in Germany (Tobias), and how they see life.  They met at ECAL in Lausanne where they attended a master course in product design and started working for furnishing companies before being attracting attention at the Salone Satellite where they won a prize for a lamp. Their lamps led to the innovative start-up From Lighting which has brought three pieces mixing LED technology and craft skills to Milan. Cesare tells us about them.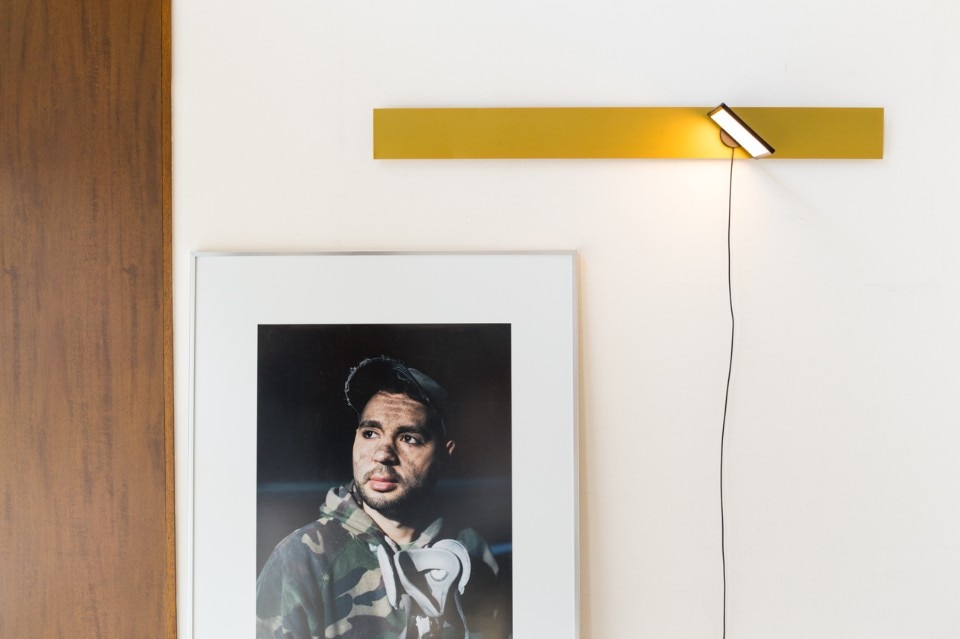 Why just lamps?
This first collection stems from thoughts we had a few years ago about the potential of LED technology which has been a revolution and reinvented lamps. All three of our proposals would have been inconceivable ten years ago or even more recently. We are actually designing the potential of this new technology and it's exciting. We focus on the technology and give the user the archaic pleasure of contact with the light, possible now thanks to low voltage LEDs. Aspect is a sculptural and simple table lamp centred on three fine metal lines. It reflects the form of the tripod, reducing it to a minimum. Times is portable and can be recharged with a USB cable. It has an autonomy of about eight hours. The light intensity can be adjusted by turning its head. Piazza is a magnetic wall lamp with a head that turns 360° – pivoting on a plate – and also allows adjustment of the light intensity.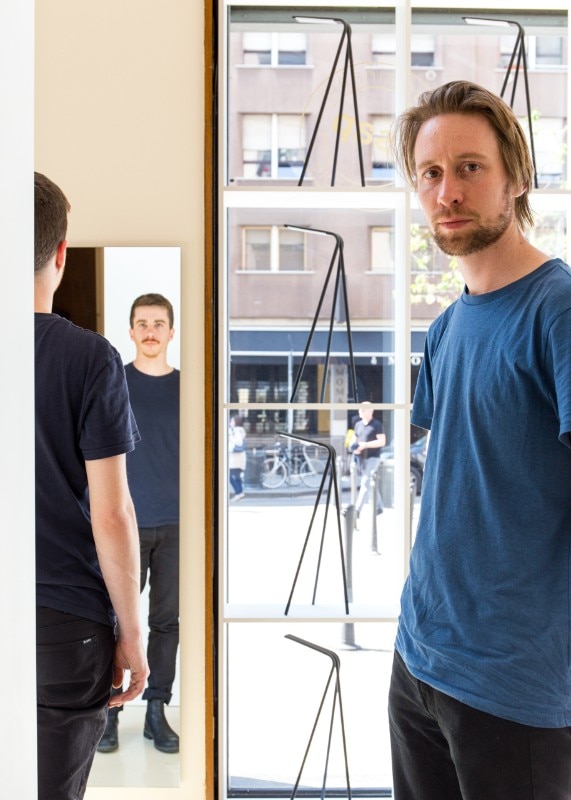 Was there a need to become entrepreneurs to achieve all this?
We felt a strong need for independence to maintain a certain consistency. We didn't want to risk our message being "polluted". That is why we have formed a universe of people who share our way of being and thinking, to communicate our products as consistently as possible. It is no accident that we chose ASAP – the acronym of As Sustainable as Possible – as our location. We produced Origins more in the style of a photographic reportage on a small community than a catalogue. We chose photographers, graphic designers and video-makers strongly aligned with our feelings. In it, we have given space to the people with more portraits of the craftspeople who have worked alongside us than the objects.
What place does sustainability have in your vision of the project?

It is always underpinned by a pressing desire to use recyclable materials and to source quality suppliers with a zero carbon footprint. We are lucky enough to produce in Veneto which has small companies working at reasonable prices. The "human sustainability" we were talking about earlier is what is really important to us. The greatest value comes from working with young professionals from all over the world who use different media to speak a common language.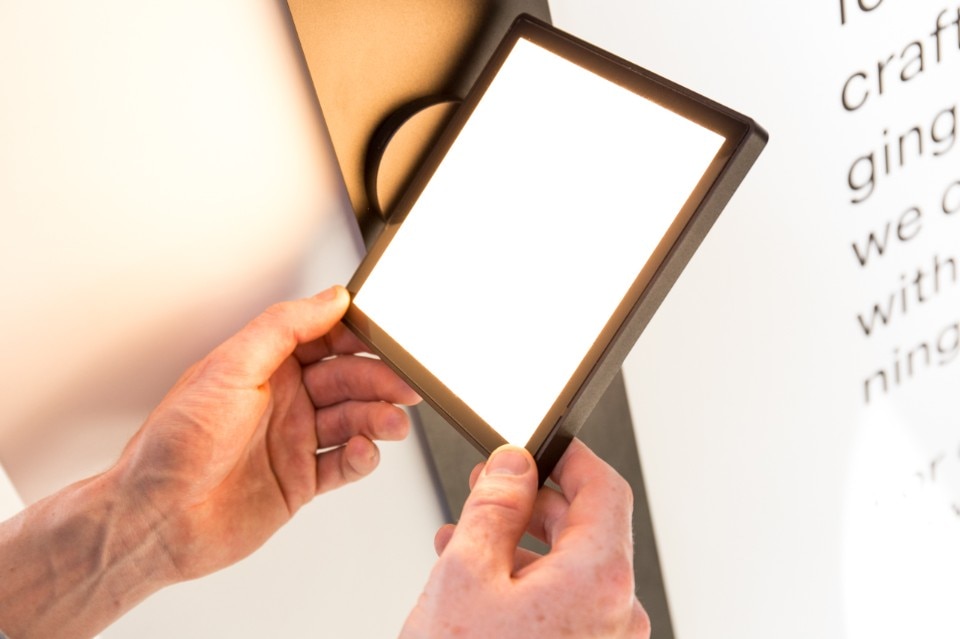 The great mobility that distinguishes the young generations - and not just that of designers – has certainly helped you lend substance to this "network of  affinities".
Without doubt. My generation is highly penalised in certain aspects compared with the previous one but we are lucky to have grown up European and not bound to dictates of profit. We seek quality of life, professional life but not only and not at any cost. We follow the example of young northern Europeans who want to work well but less, just one day less a week is enough to make space for life.
For the moment, you still seem to be working a great deal on many fronts.

We have to right now. We must make a name for ourselves, create an online sales network and choose "aligned" retailers and architects so that the whole creative and production process remains consistent.
Have you abandoned furniture?

We are cultivating that alongside our small company and continue to work with other brands but always selecting interlocutors based on our quality approach. We want to work with those who put the project first.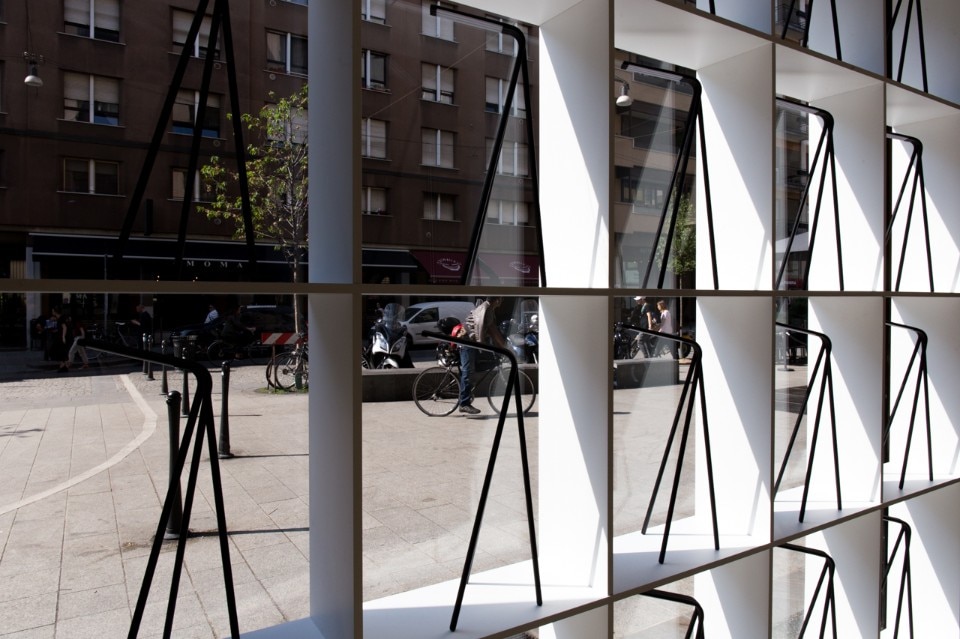 Designer:

Cesare Bizzotto and Tobias Nitsche

Brand:

From Lighting

Location:

Asap

Opening hours:

17-22 April, 10:30am-1:30pm - 2:30-7:30 pm

Indirizzo:

Corso Garibaldi 104